A Wooden Heart with Decoupage and an Angel
A wooden heart painted with Plus Color craft paint diluted with water, allowing the wood grain to show through the paint. Decoupage the heart with Vivi Gade decoupage paper. Decorate with an angel, a piece of natural hemp for hanging and wooden beads.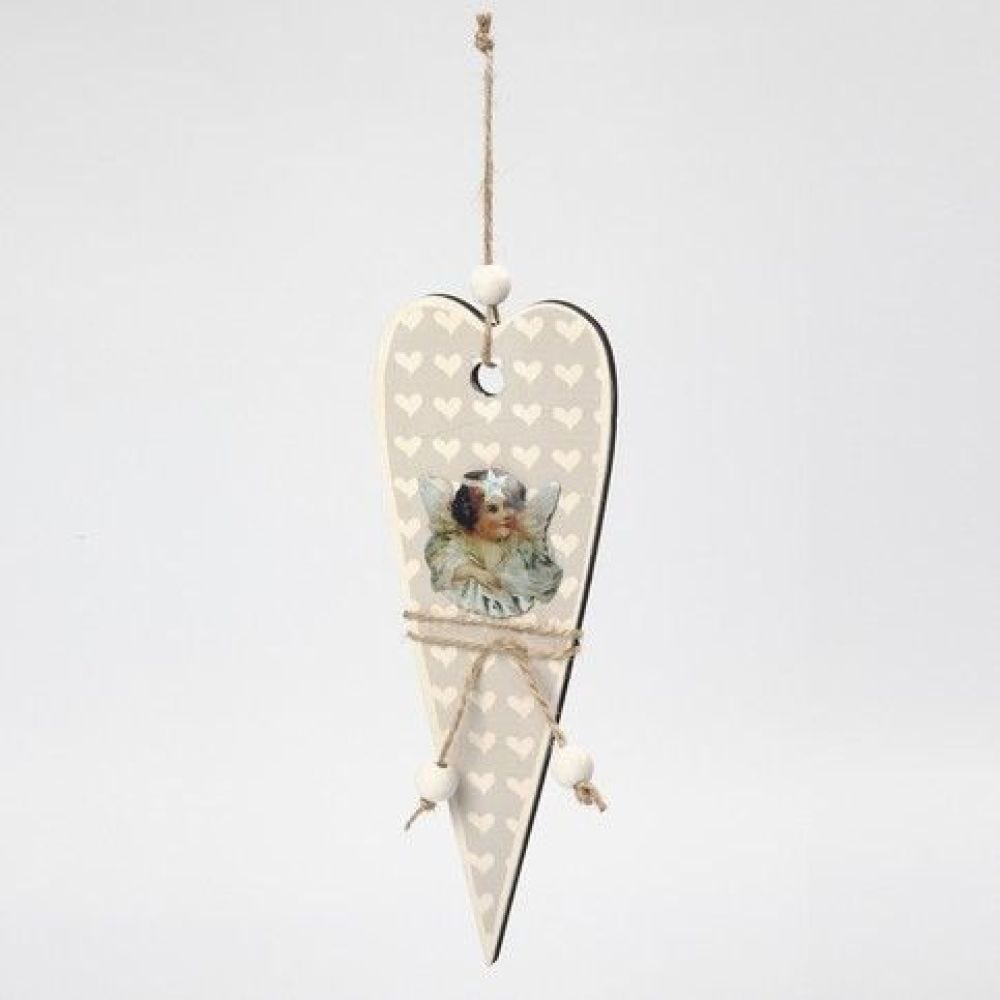 How to do it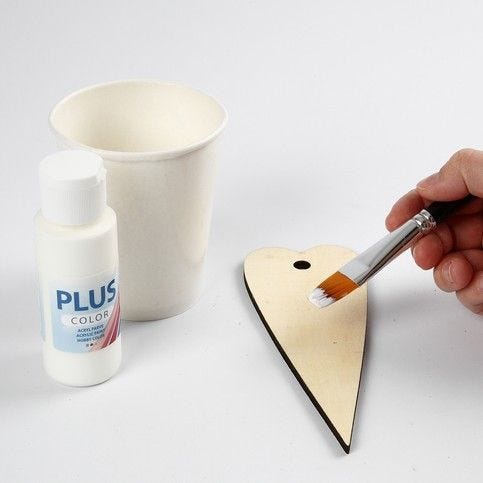 1.
Paint the heart with slightly diluted Plus Color Craft paint.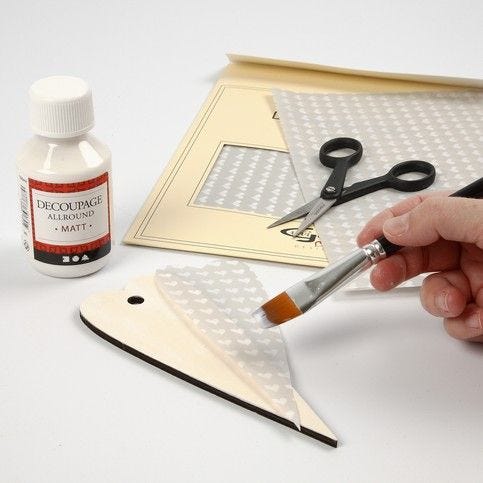 2.
Cut a heart from decoupage paper – slightly smaller than the wooden heart. Attach the paper heart onto the wooden heart using decoupage lacquer. Apply on both sides.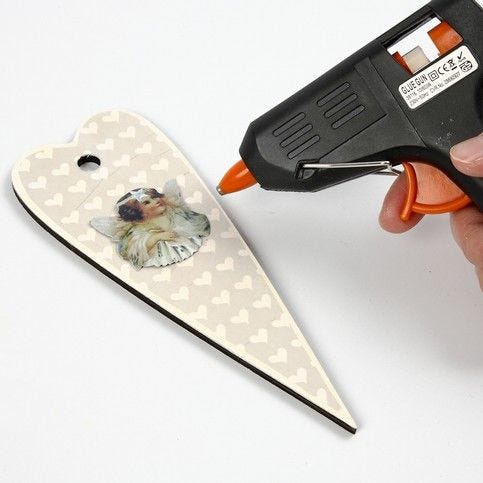 3.
Attach the decorative metal angel onto the heart using a glue gun.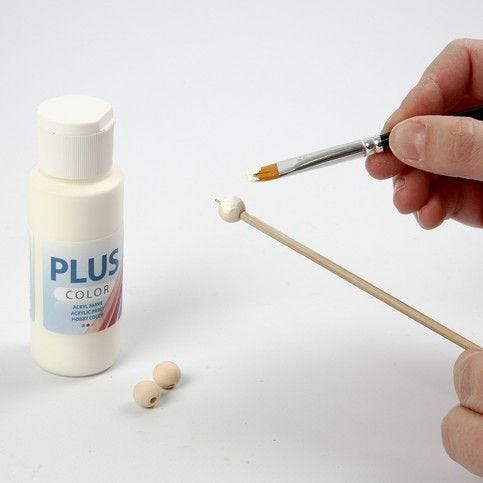 4.
Paint three wooden beads with white Plus Color Craft paint. This is easy when putting them onto the the point of a pointed, thin object, such as a wooden skewer or a knitting needle.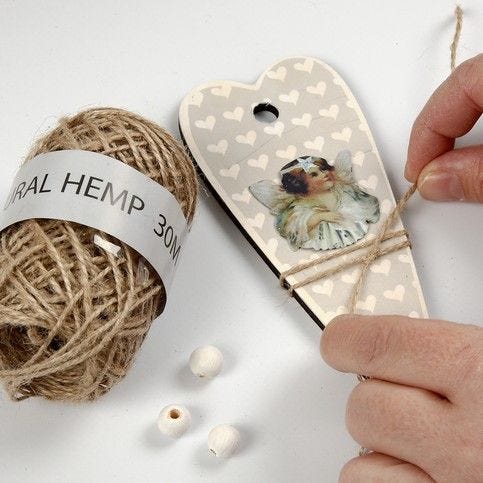 5.
Cut a piece of natural hemp and tie it around the heart as a waist band. Tie another piece of hemp through the hole at the top for hanging. Thread the wooden beads onto the pieces of hemp; one on the piece of hemp for hanging and the other two at each end of the "waist band".
I'm shopping as
b2c incl. tax
b2b excl. tax
b2g excl. tax
Go back
I'm shopping as
Continue as guest
Copyright © 2013-present Magento, Inc. All rights reserved.