A wooden Easter napkin ring decorated with mini glass beads
Decorate the Easter table with wooden rabbit-shaped napkin rings decorated with sticky base, mini glass beads and artificial feathers.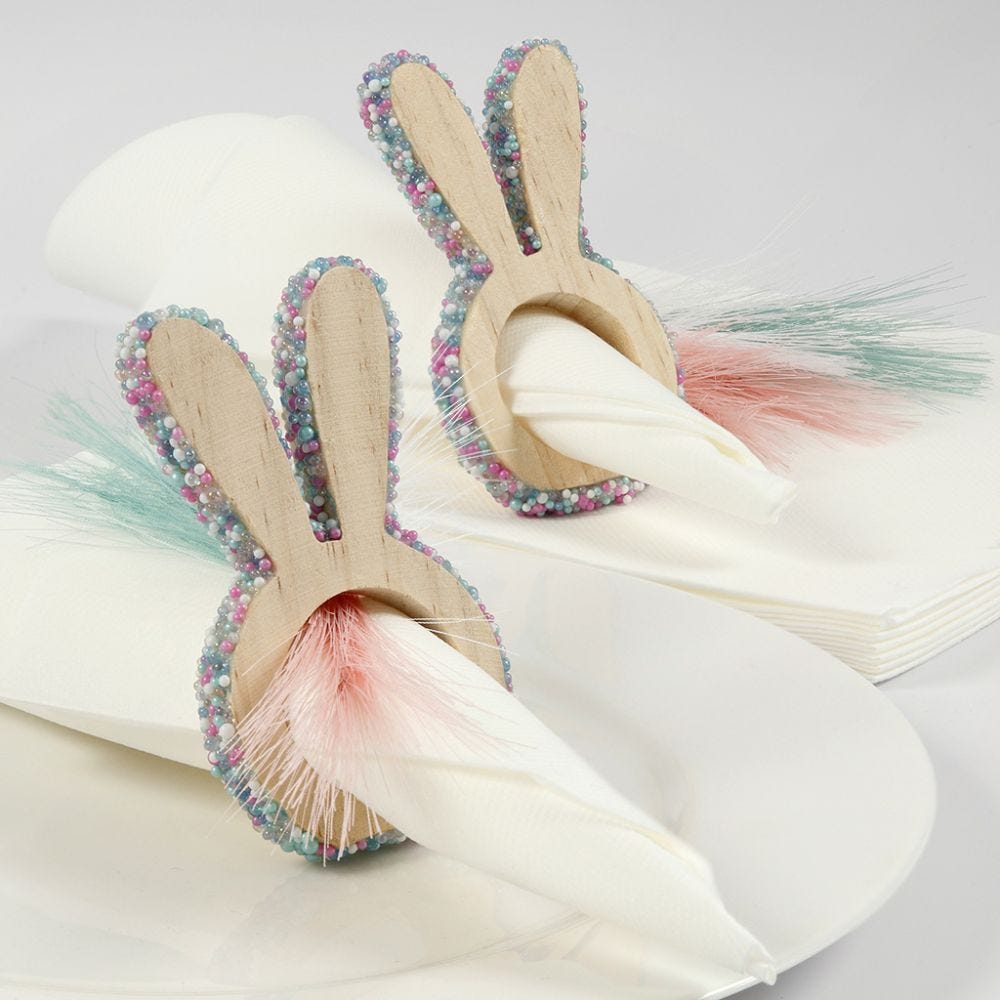 How to do it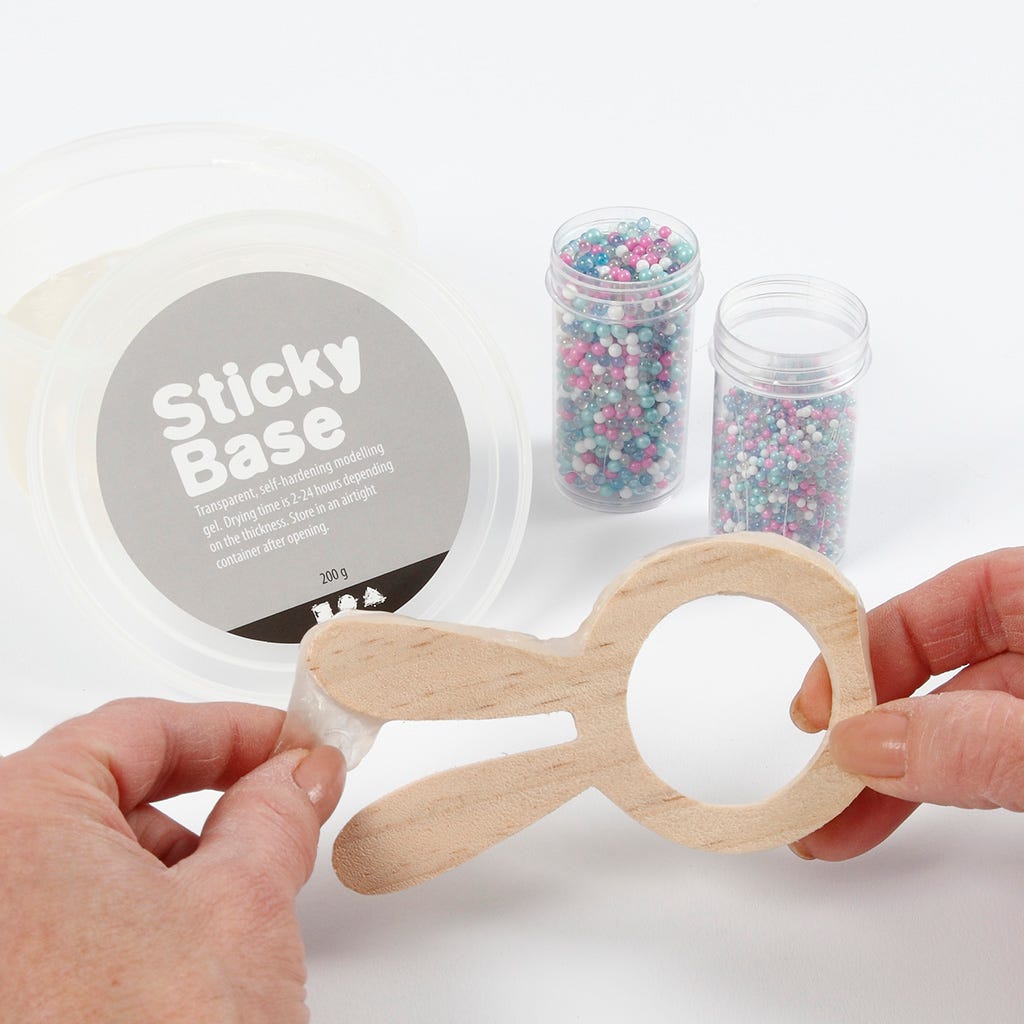 1
Attach sticky base along the edge of the napkin ring.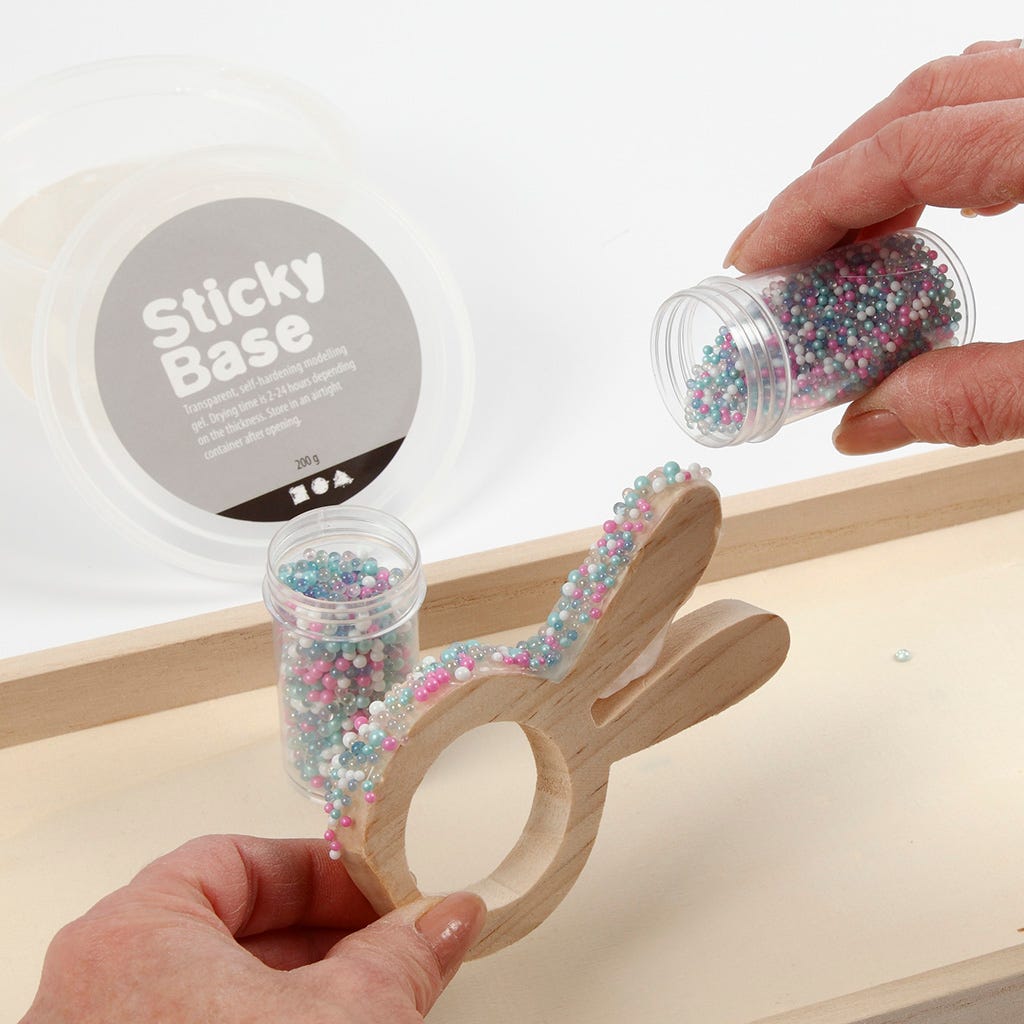 2
Sprinkle mini glass beads onto the sticky base and press them on.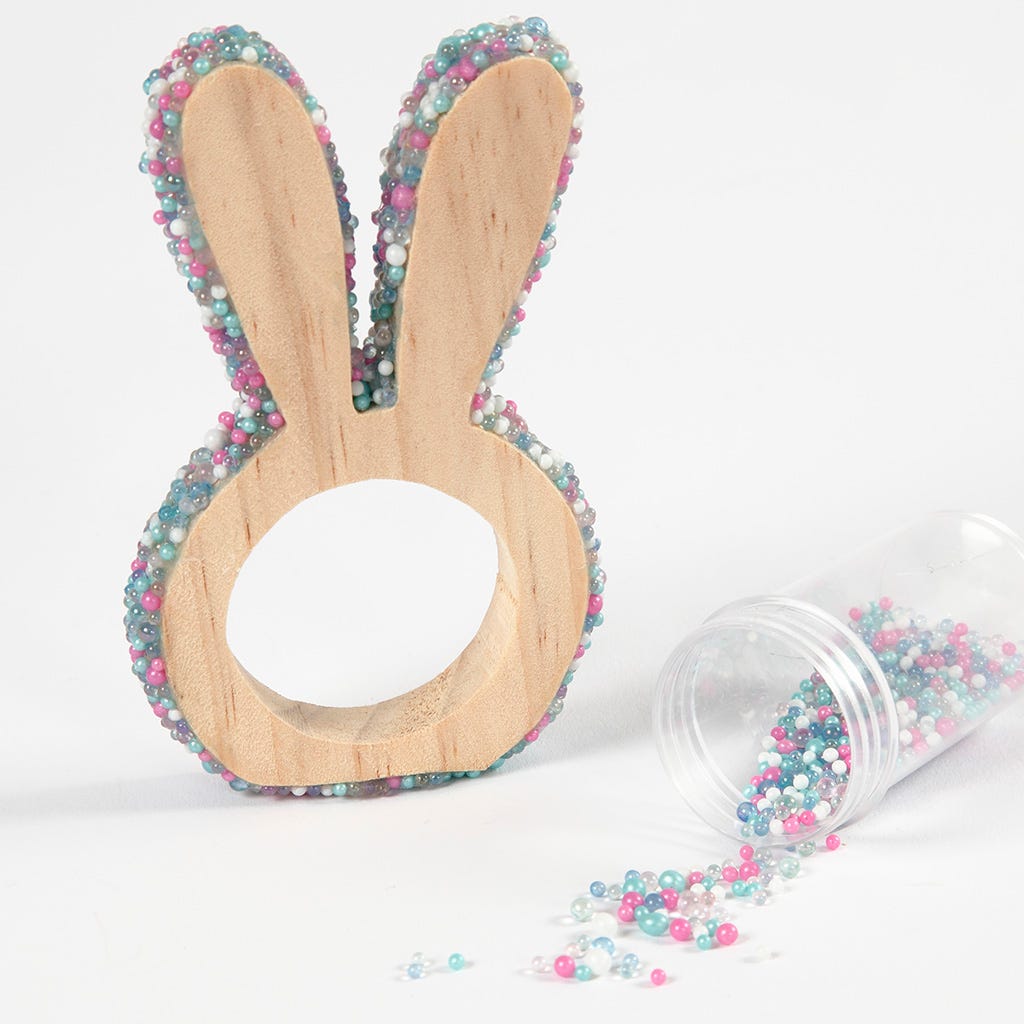 3
Leave to dry for approx. 24 hours.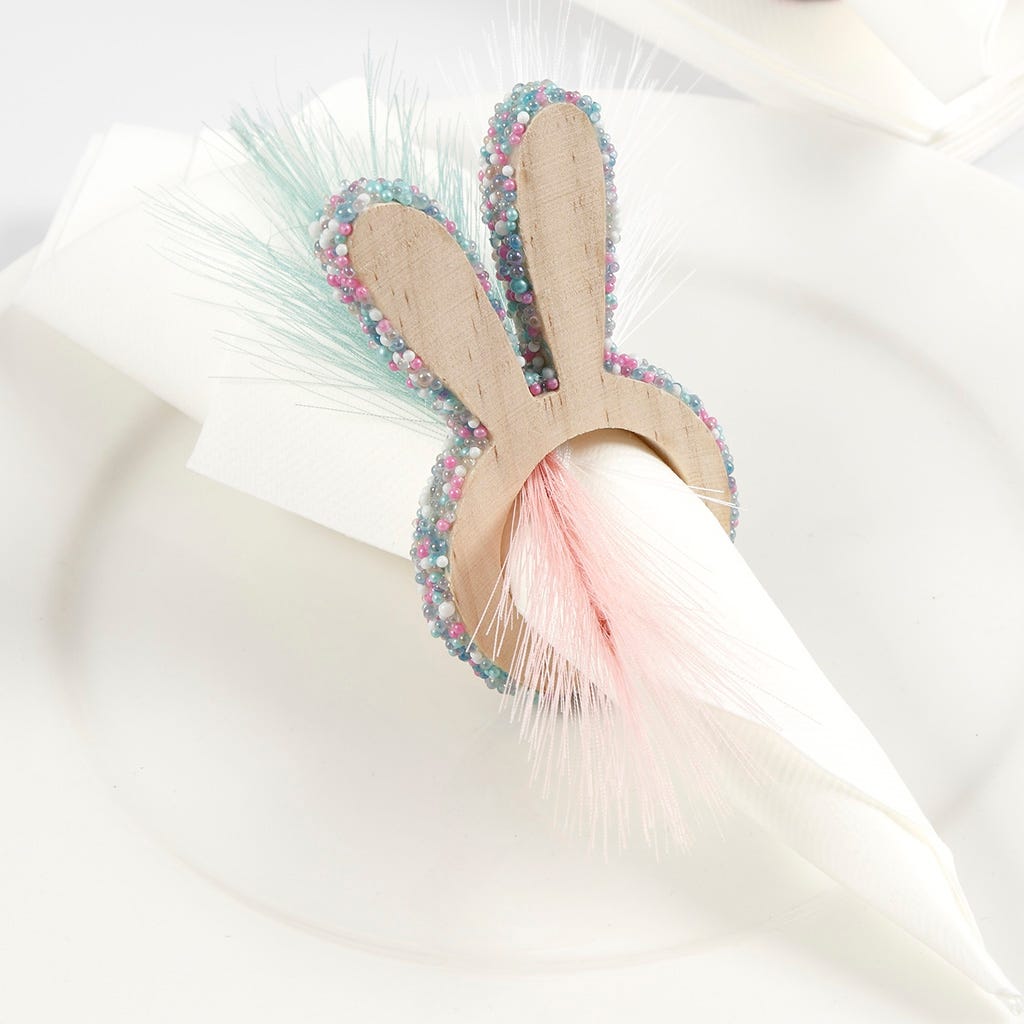 4
Place the napkin ring around the napkin and push a couple of artificial feathers inside the napkin ring from either side.