A wooden Door Decoration with Spruce and Cones
A wooden Door Decoration with Spruce and Cones
The large hanging decoration, the cones and small wooden decorations are painted with craft paint. They are tied to the main body of the hanging decoration using different sized strings. How to do it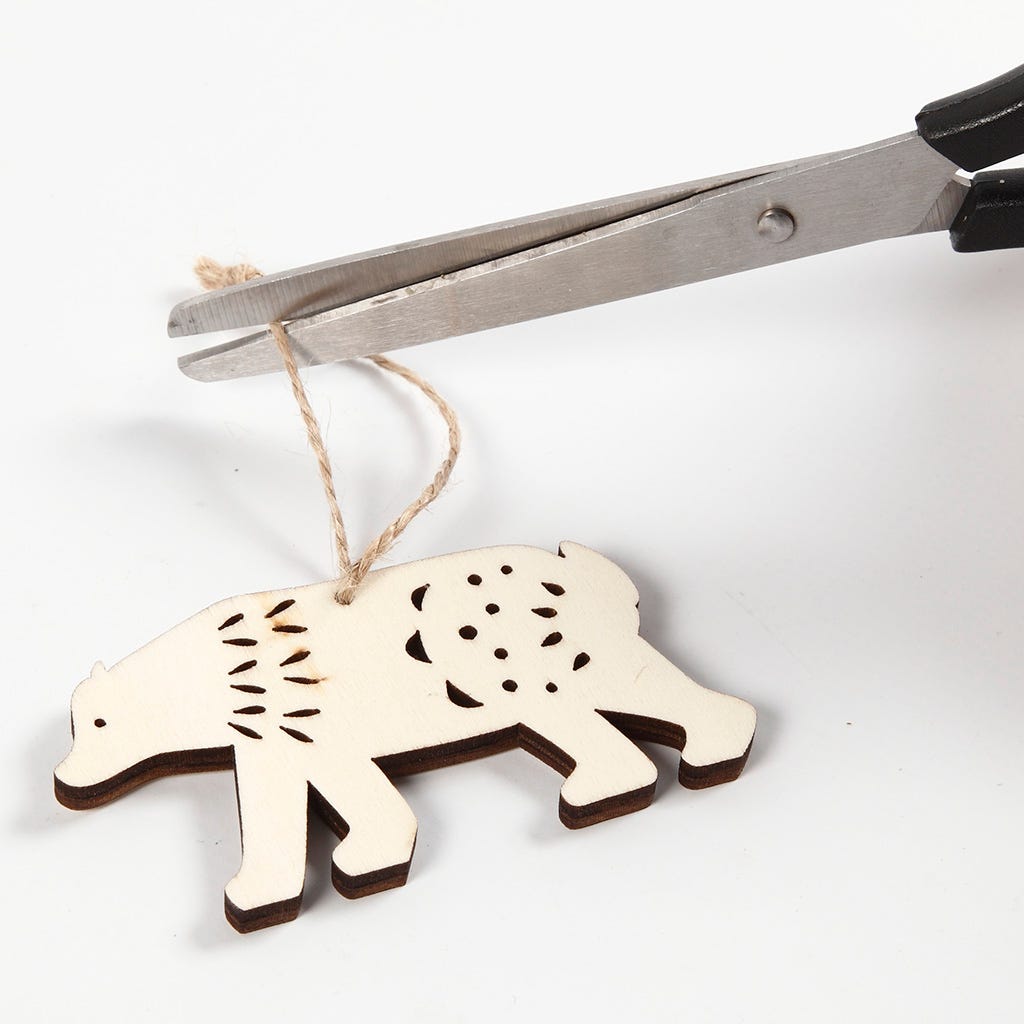 1
Cut off the string from all the small wooden hanging decorations.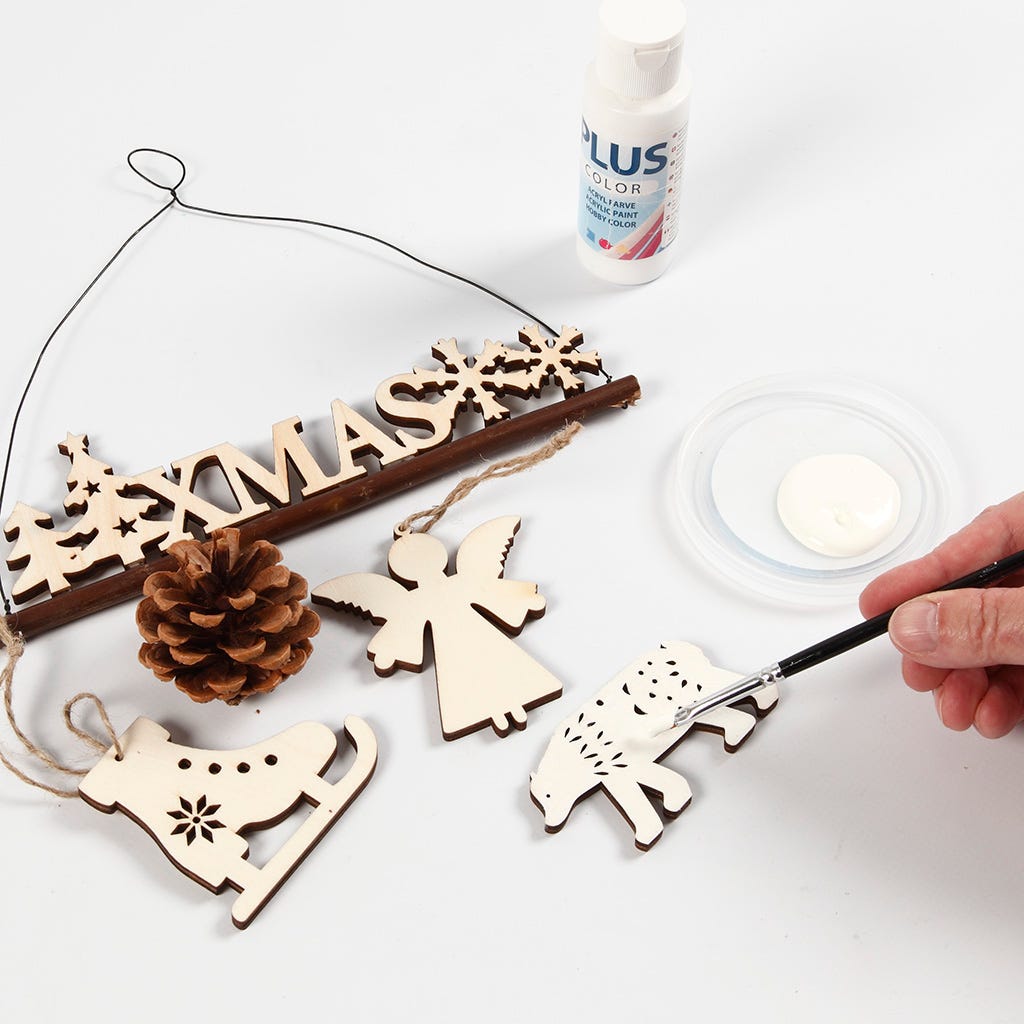 2
Paint the figures, the cones and the large hanging decoration with craft paint.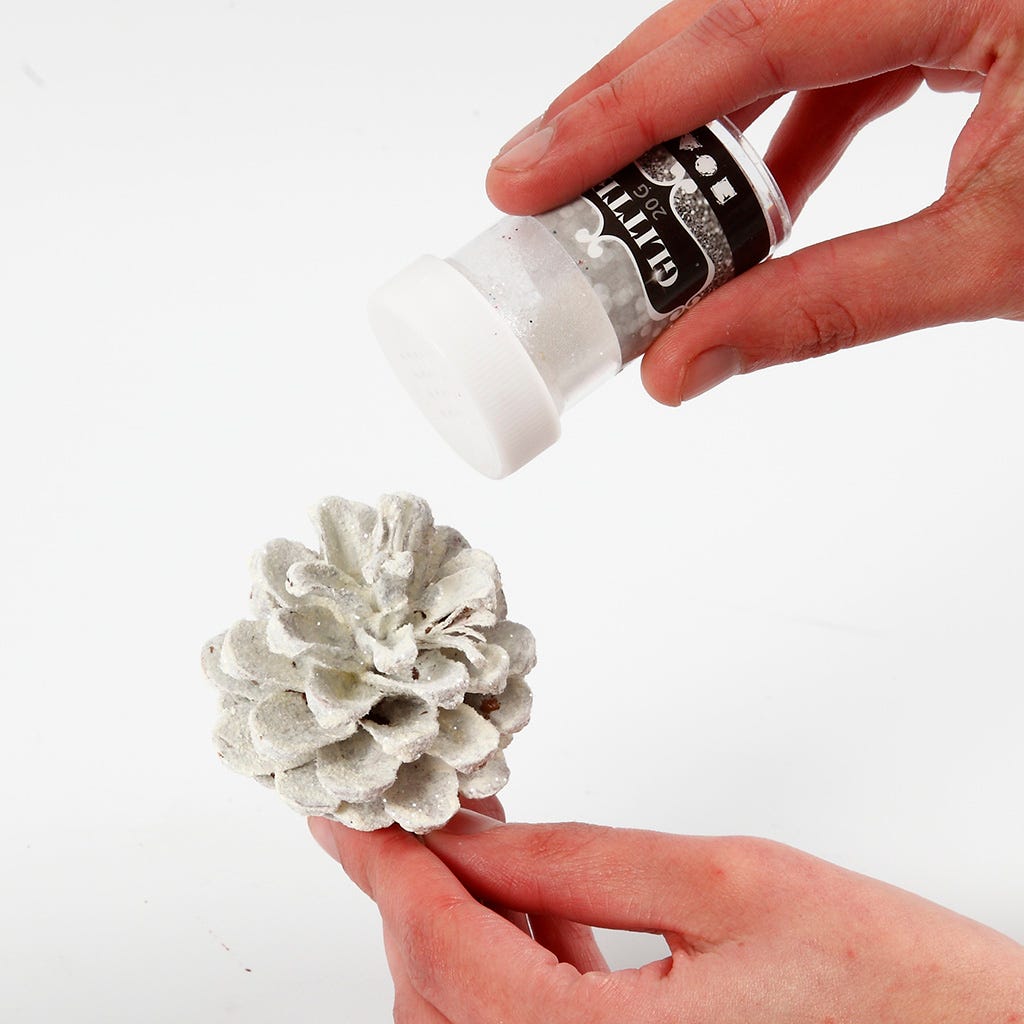 3
Sprinkle glitter onto the wet paint.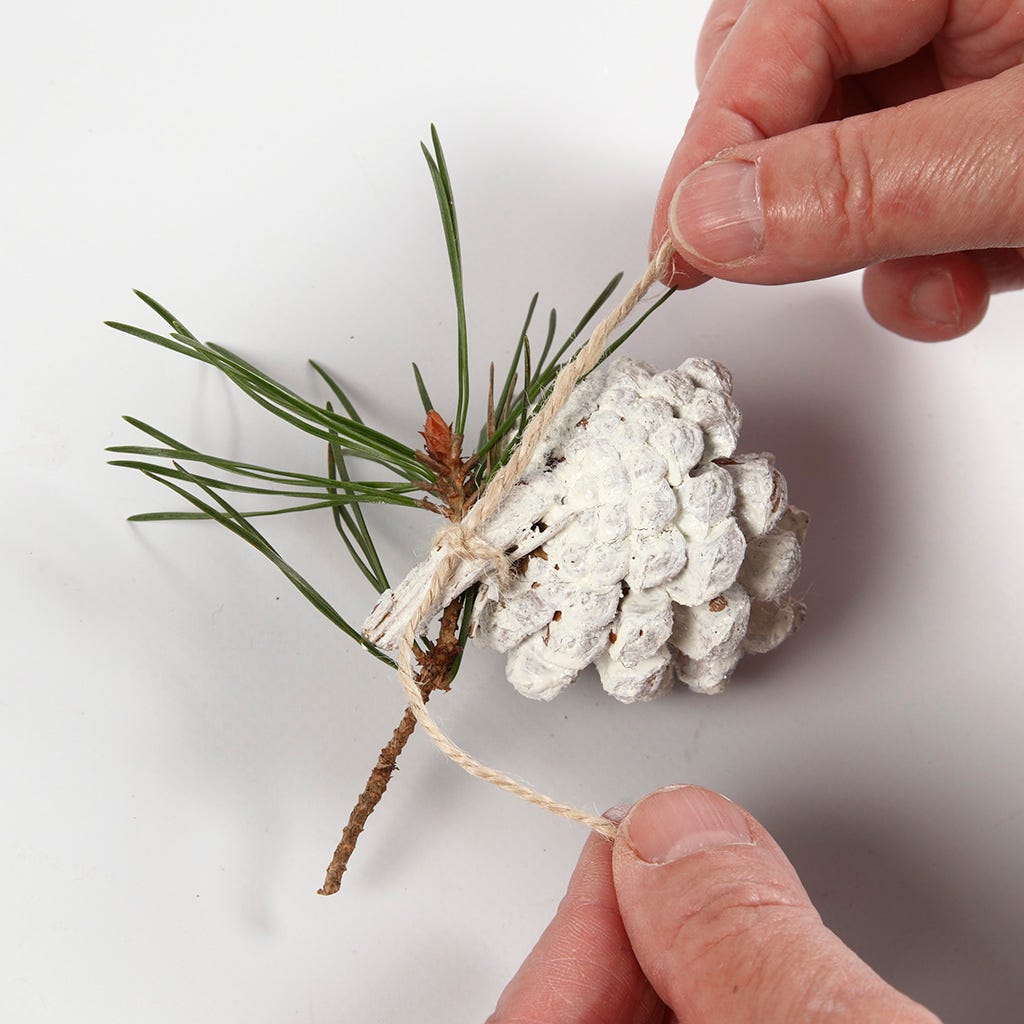 4
Tie a piece of string around a spruce twig and a cone when the paint is dry.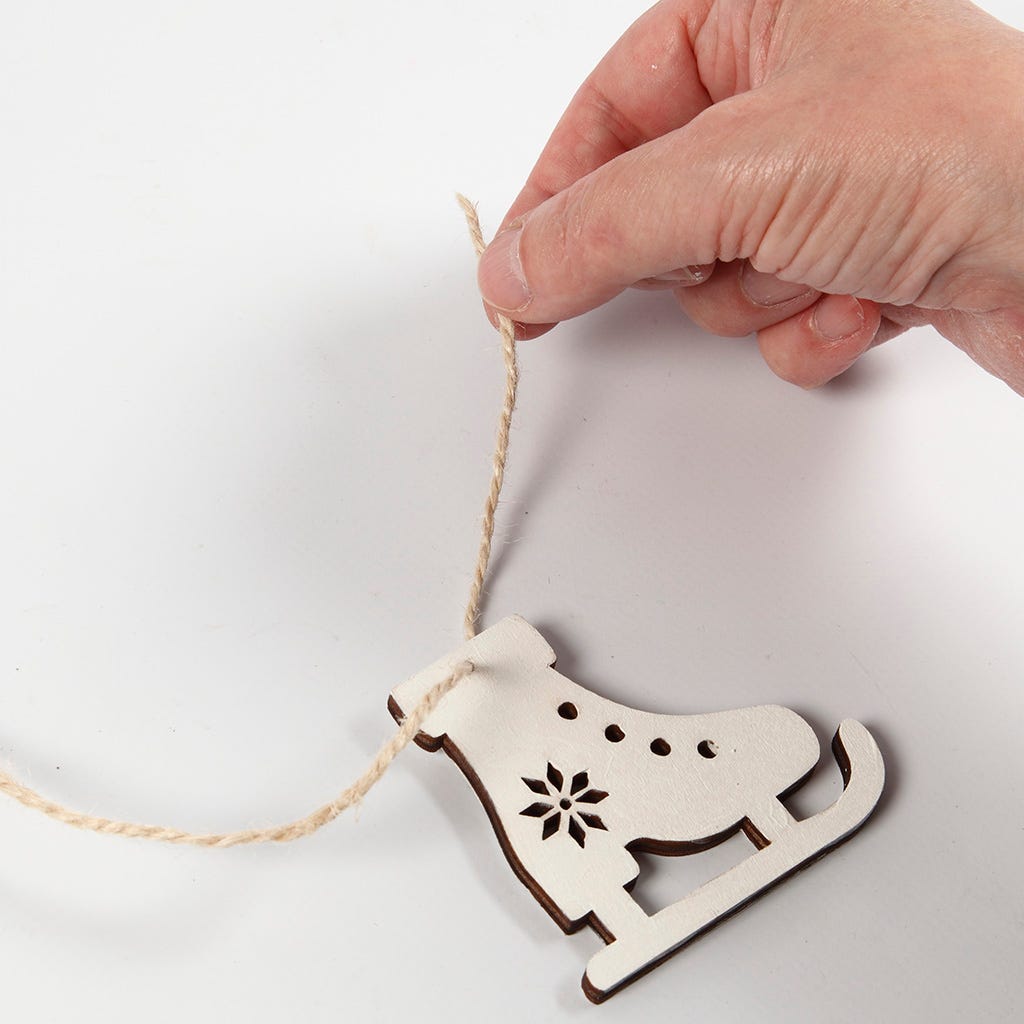 5
Tie a new string to the small decorations.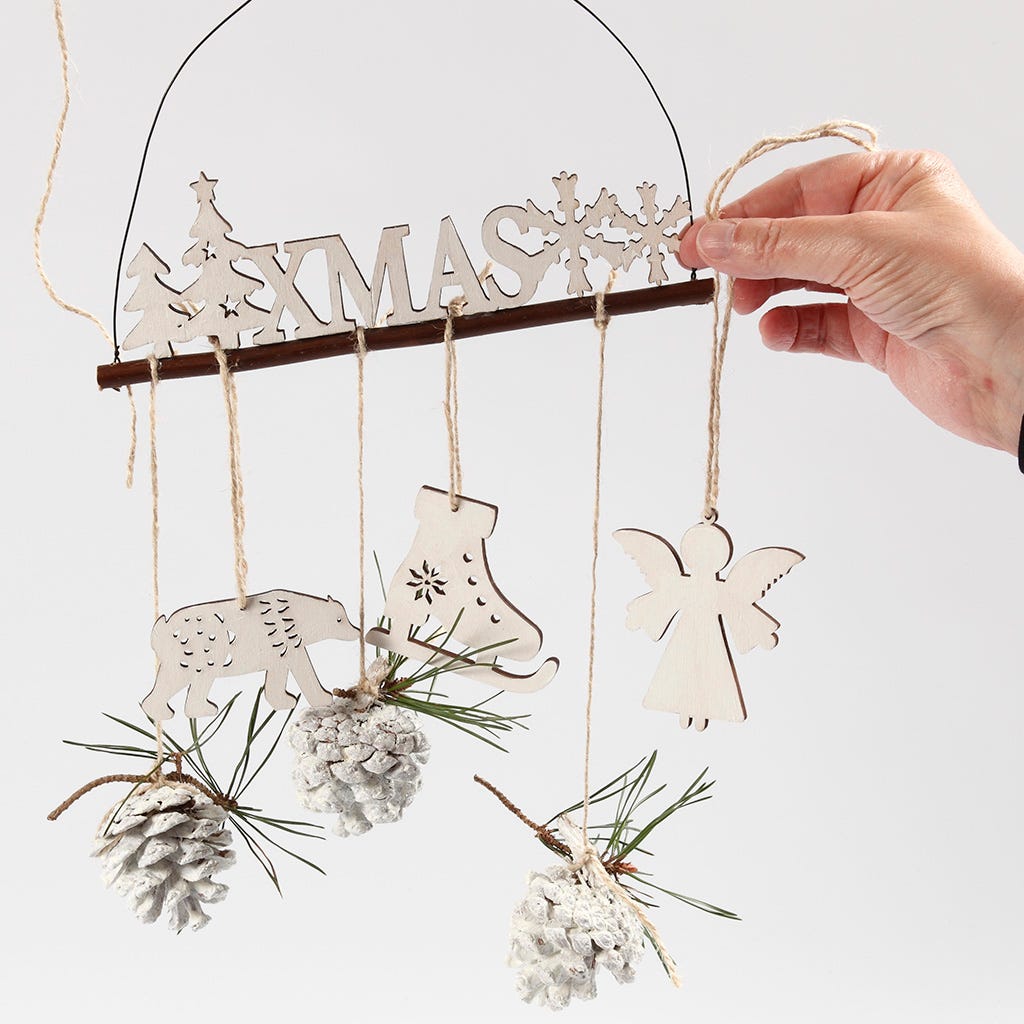 6
Tie the small wooden decorations and the cones around the main body of the hanging decoration with different lengths.