A wooden Box decorated with branded Designs and Paint
A wooden Box decorated with branded Designs and Paint
This box with a sliding lid is decorated with branded graphic designs using a Pyrography tool. The box and lid are then painted in transparent colours with water-diluted Plus Color craft paint. How to do it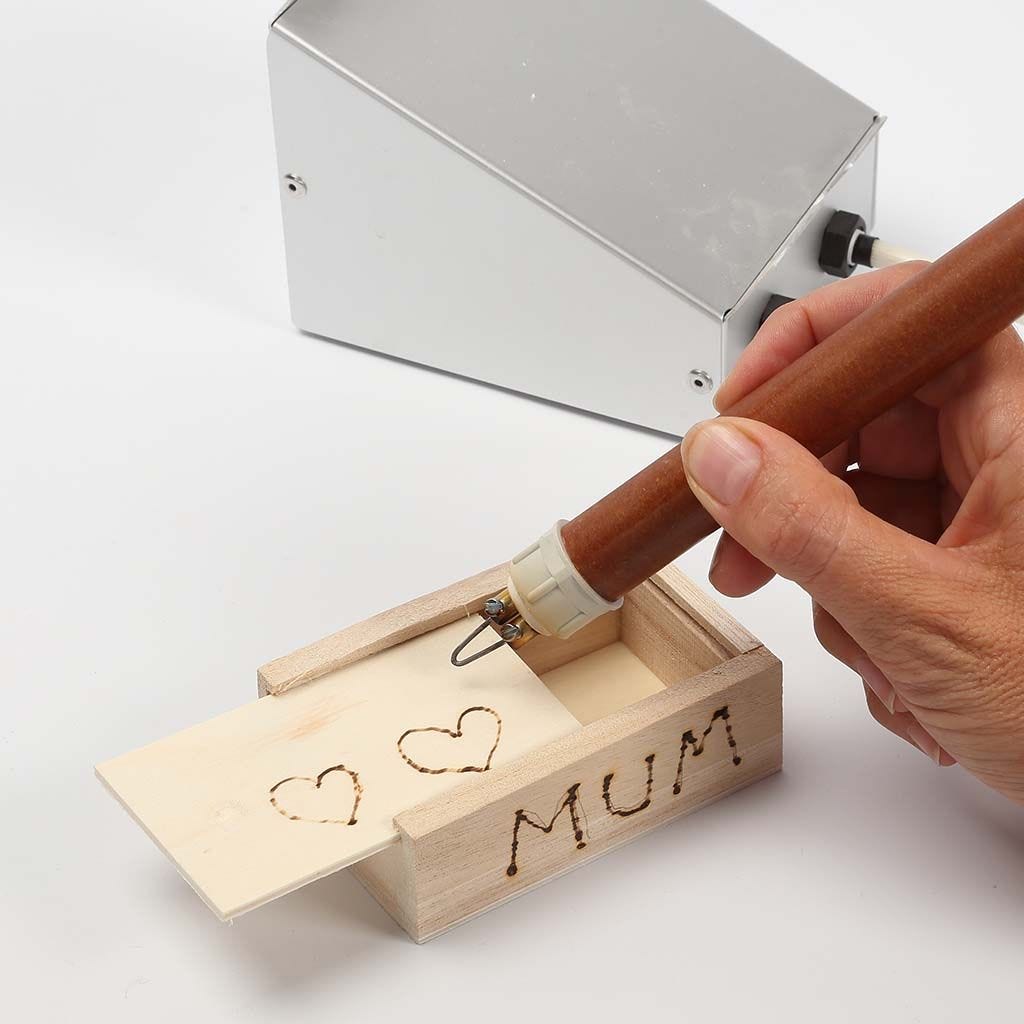 1
Burn designs into the wood with a Pyrography tool according to your imagination.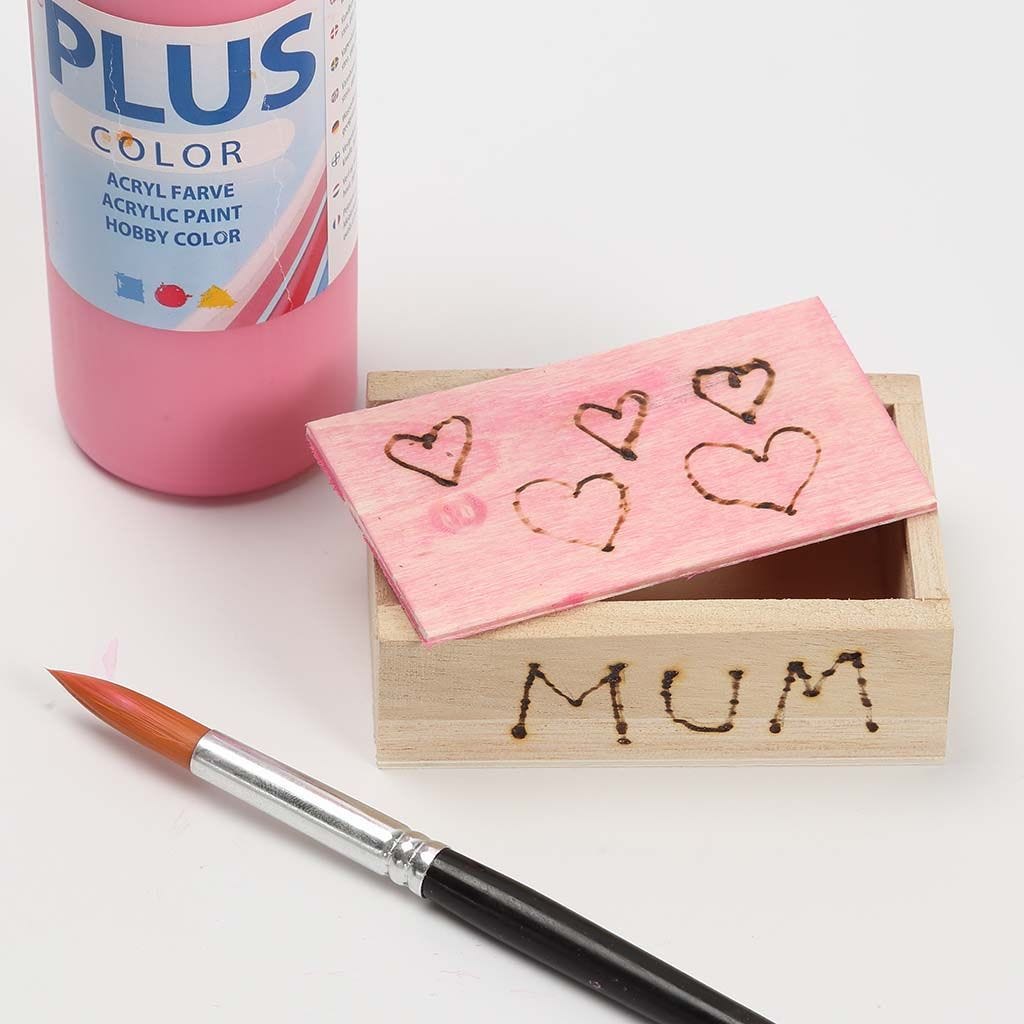 2
Dilute Plus Color craft paint with water, to prevent the paint from covering the branded designs. Use a thin brush and paint the box and the sliding lid.