A Window Box with Flowers made from Silk Clay and Foam Clay
A Window Box with Flowers made from Silk Clay and Foam Clay
A wooden apple box, painted with Plus Color craft paint. An Oasis Floral Foam block is put inside. A rolled out sheet of Silk Clay is placed on top. Silk Clay and Foam Clay flowers and leaves are modelled onto flower sticks and pushed into the "soil".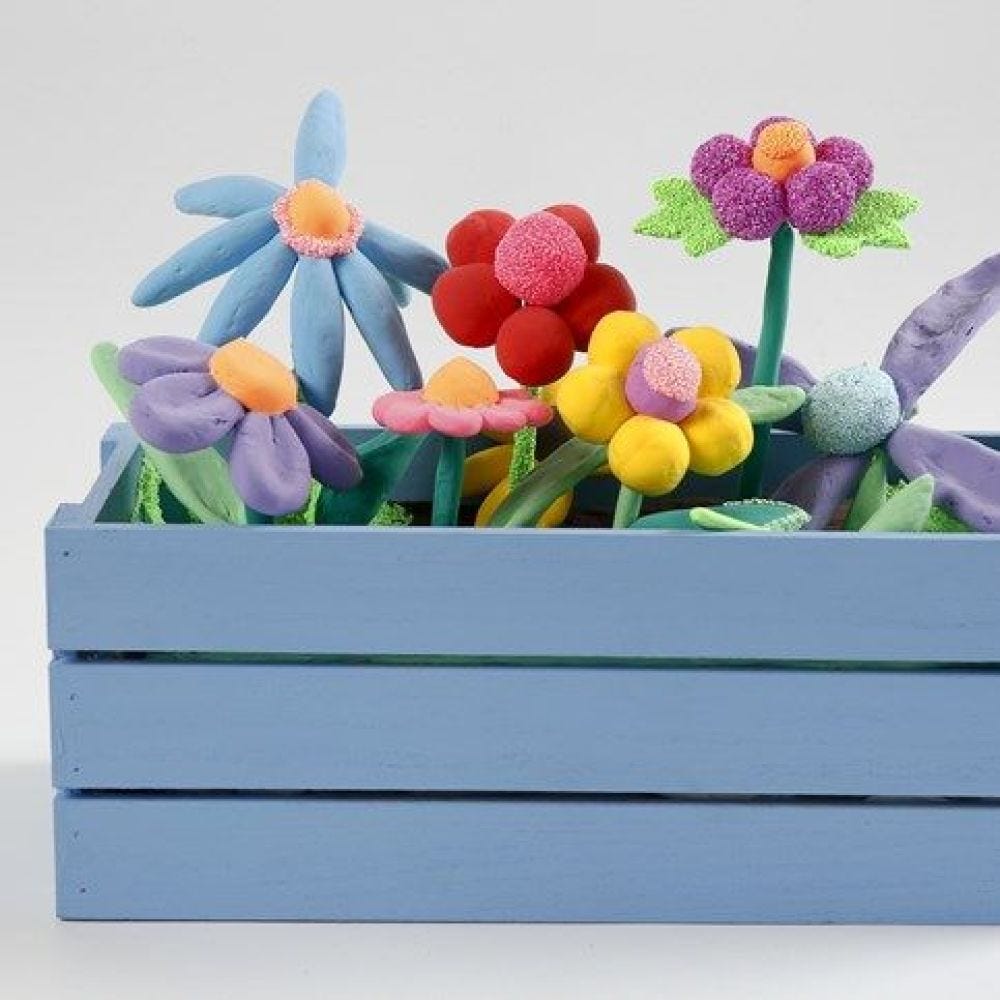 How to do it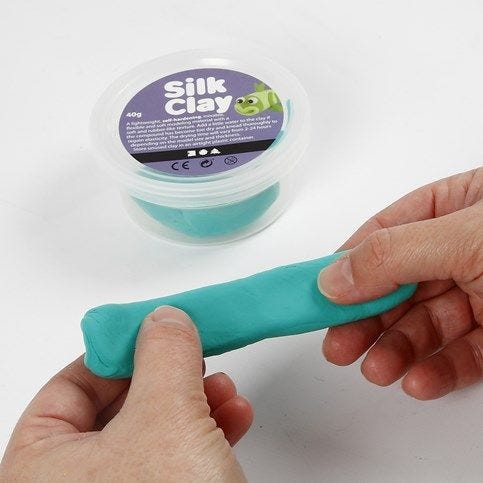 1.
Roll green Silk Clay into a long sausage shape.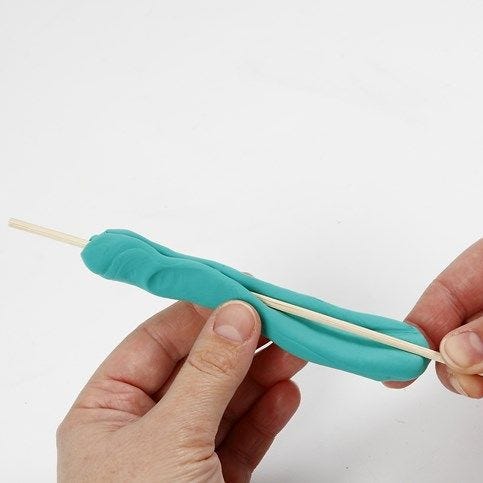 2.
Model the green Silk Clay sausage around the flower stick for a green stalk.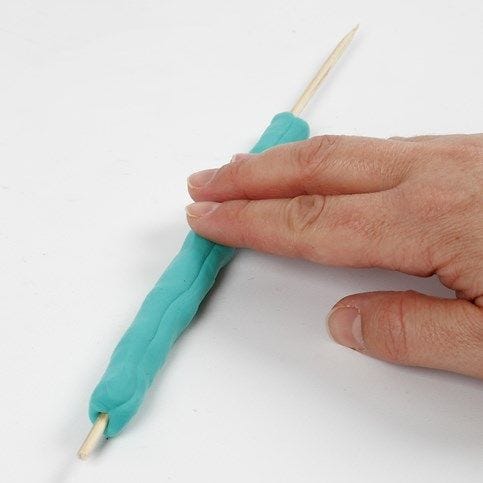 3.
Roll the flower stick with the Silk Clay modelled around it. This to ensure an even distribution of the modelling clay. Leave a small area of the flower stick uncovered at each end.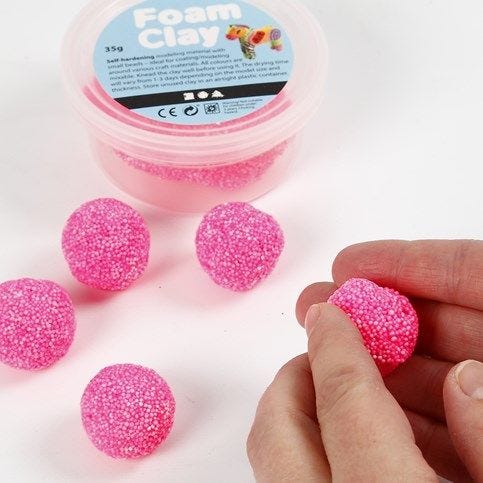 4.
Make petals by rolling five uniform balls of Foam Clay until smooth.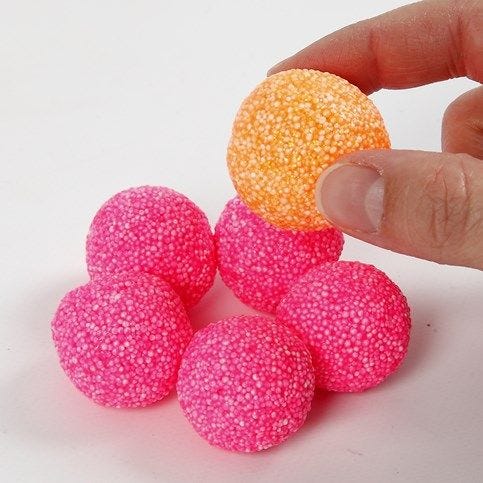 5.
Assemble the balls in a wreath shape. For the stamen in the middle, roll a slightly larger ball in a new colour of either Foam Clay or Silk Clay. Press this inside the wreath securely.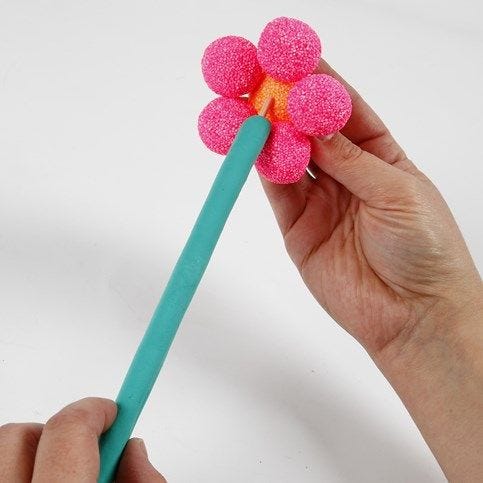 6.
Push the finished stalk onto the stamen from underneath.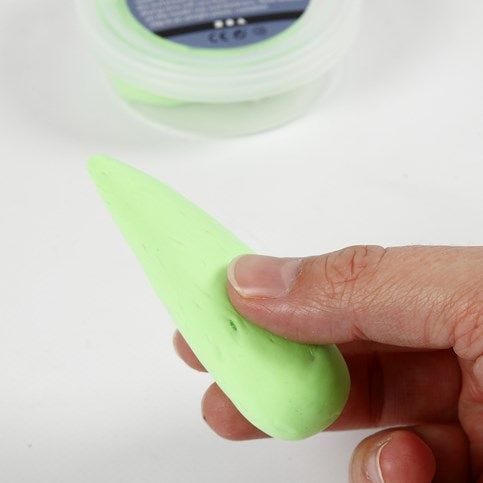 7.
Make the flower's leaves from green Silk Clay, shaped like a cone.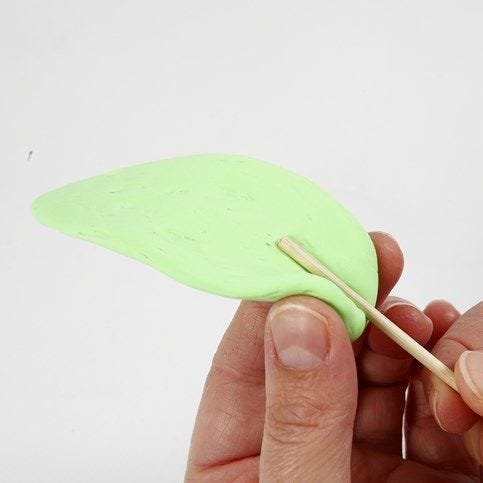 8.
Press the cone flat. Place a wooden stick onto the middle of the cone from the widest part of the cone at the bottom.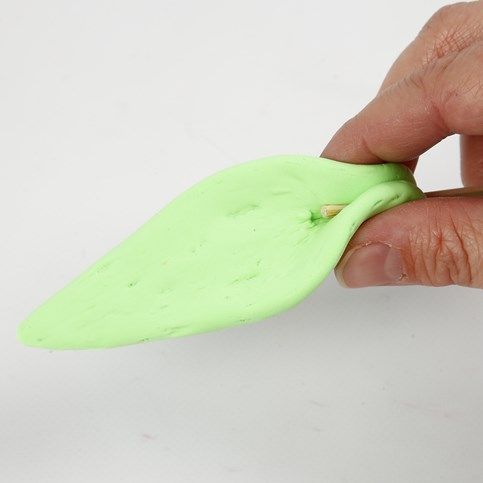 9.
Fold both sides over the flower stick and squeeze.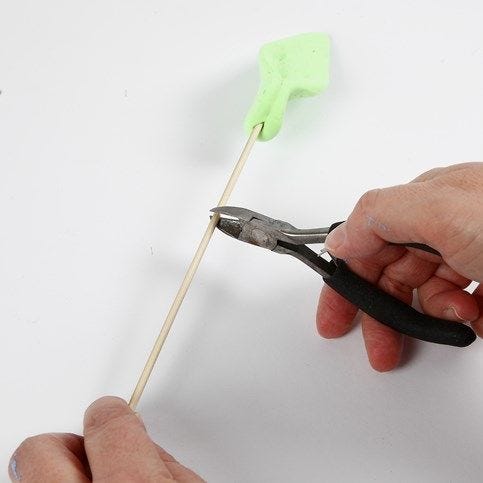 10.
Shorten the flower stick at an appropriate length using side cutters or similar.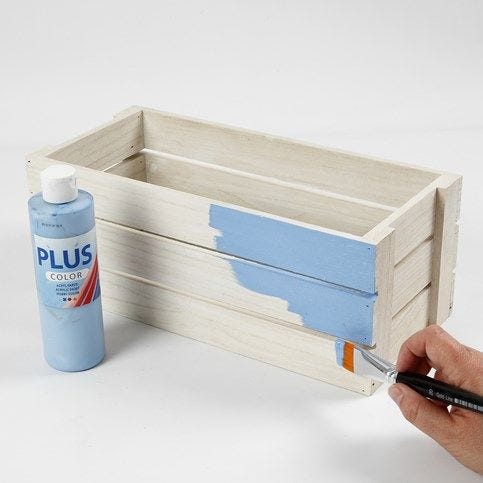 11.
Paint the wooden apple box with Plus Color craft paint and let it dry.
12.
Place an Oasis Floral Foam block inside the wooden apple box.
13.
Cover the Oasis Floral Foam block with a sheet of rolled out brown Silk Clay for soil.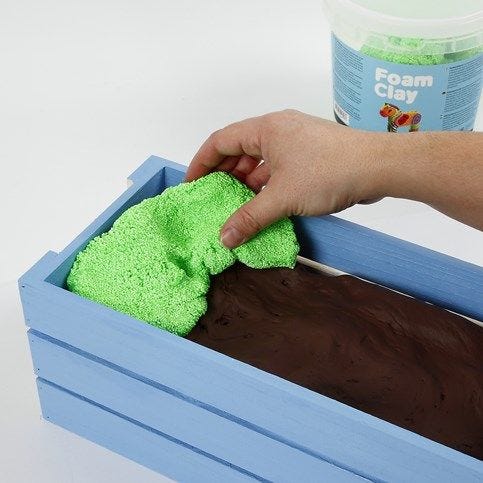 14.
You may add green Foam Clay at either end of the apple box to accompany the brown Silk Clay soil.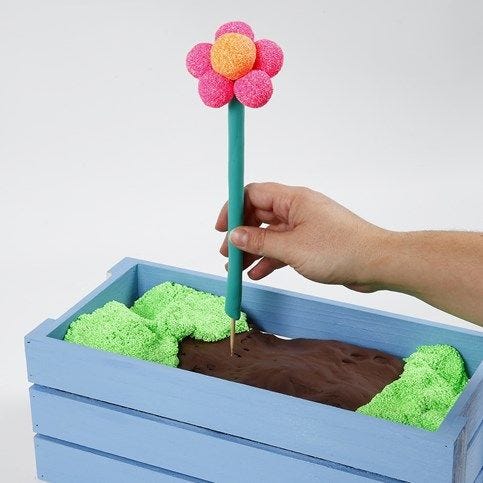 15.
Push the flower into the brown Silk Clay soil-covered Oasis Floral Foam block.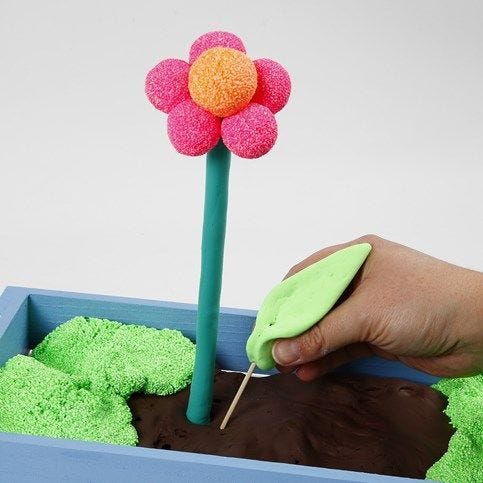 16.
Push the flower stick with the leaf into the brown Silk Clay soil right next to the flower stick with the flower and continue the process until the window box is fully "planted".