A white Mug with a black Design
A white Mug with a black Design
These white stackable mugs are decorated with black graphics traced onto the mugs using a glass and porcelain marker and a template. One mug is used for storing pencils. In the other mug, a cactus is modelled from Silk Clay and placed into the mug.
How to do it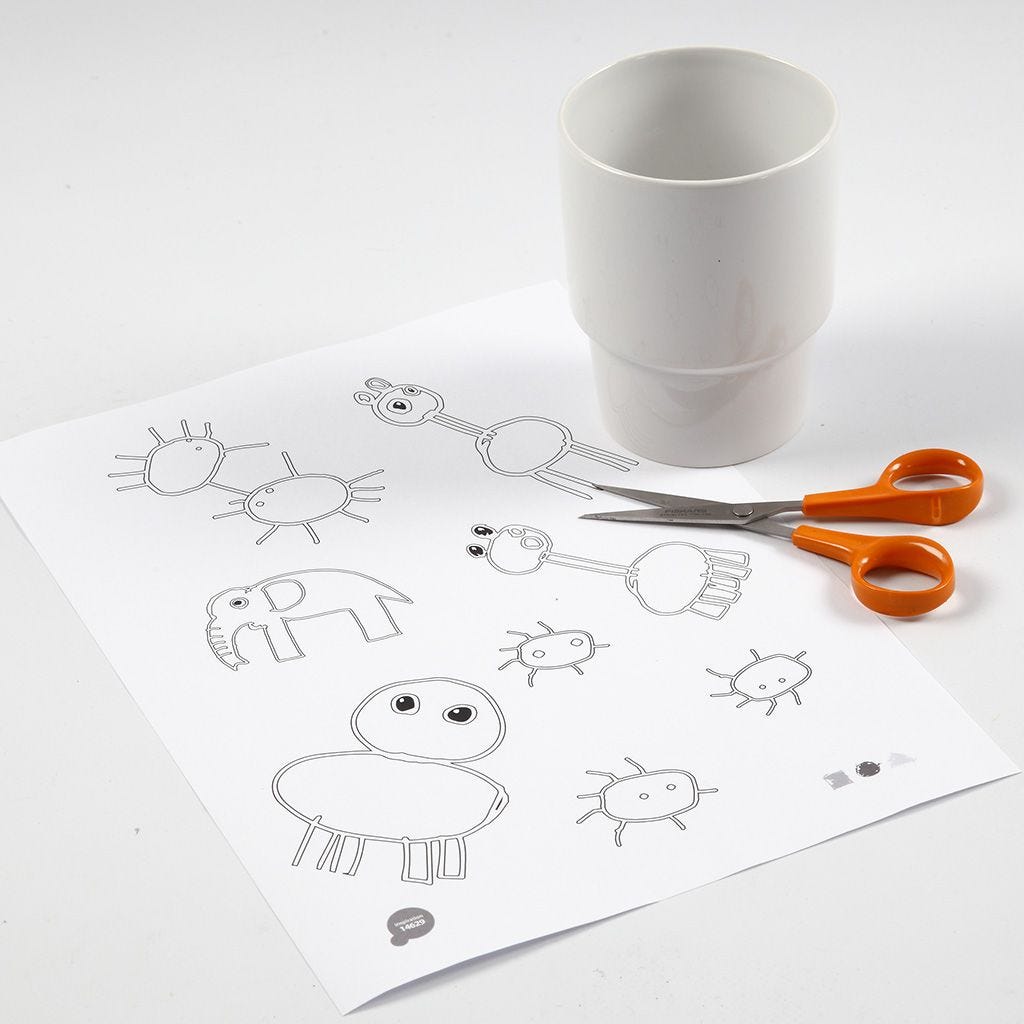 1
Print the template which is available as a separate PDF file for this idea.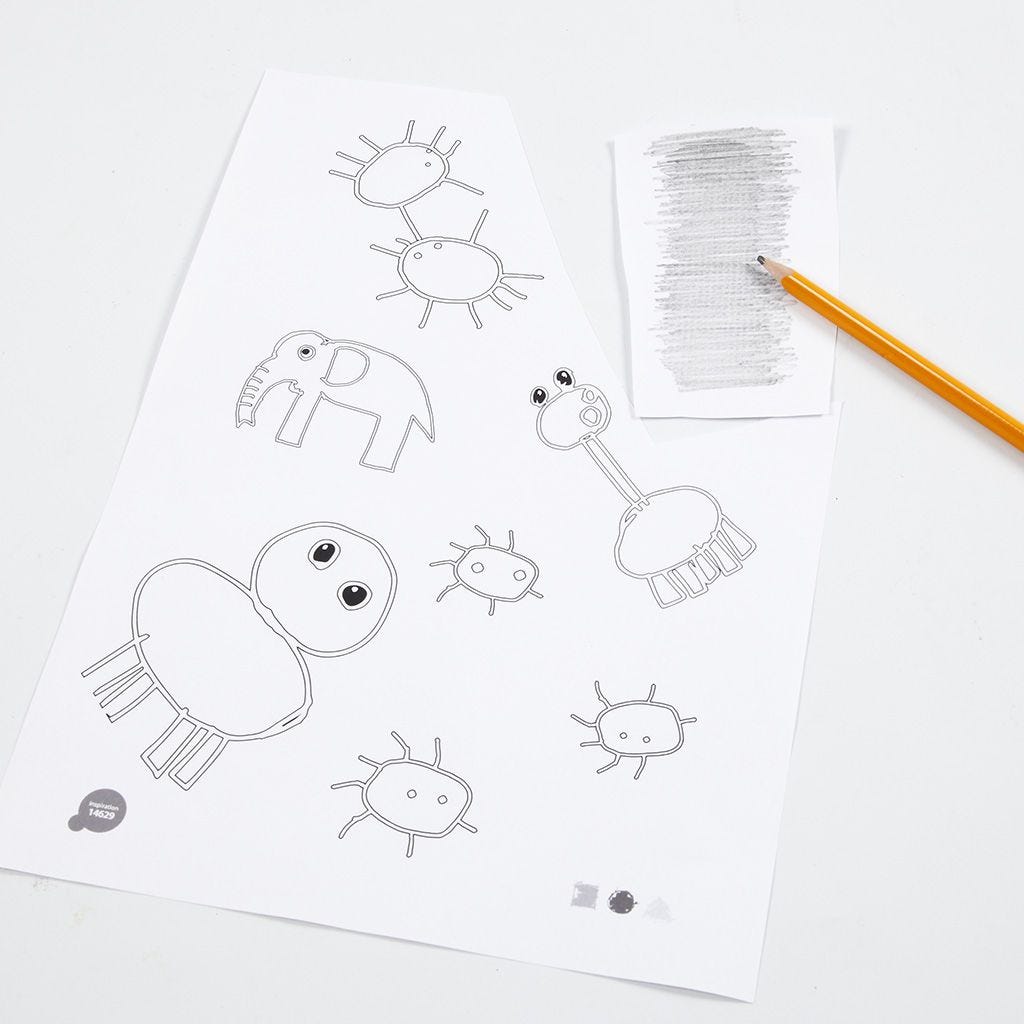 2
Cut out your chosen design from the sheet. Use a pencil to shade the back of the design.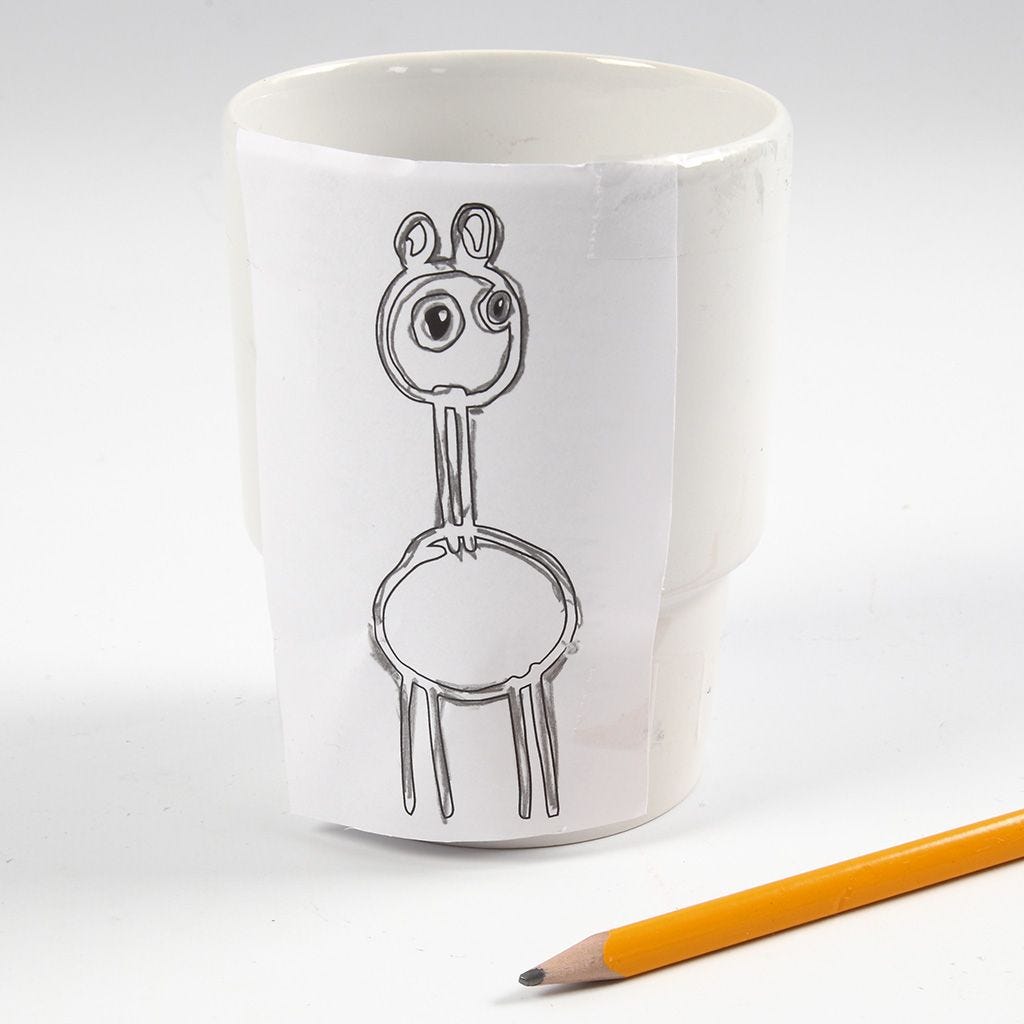 3
Attach the design onto the mug with the shaded side facing inwards. Trace the design using a pencil. (This will copy the design onto the mug).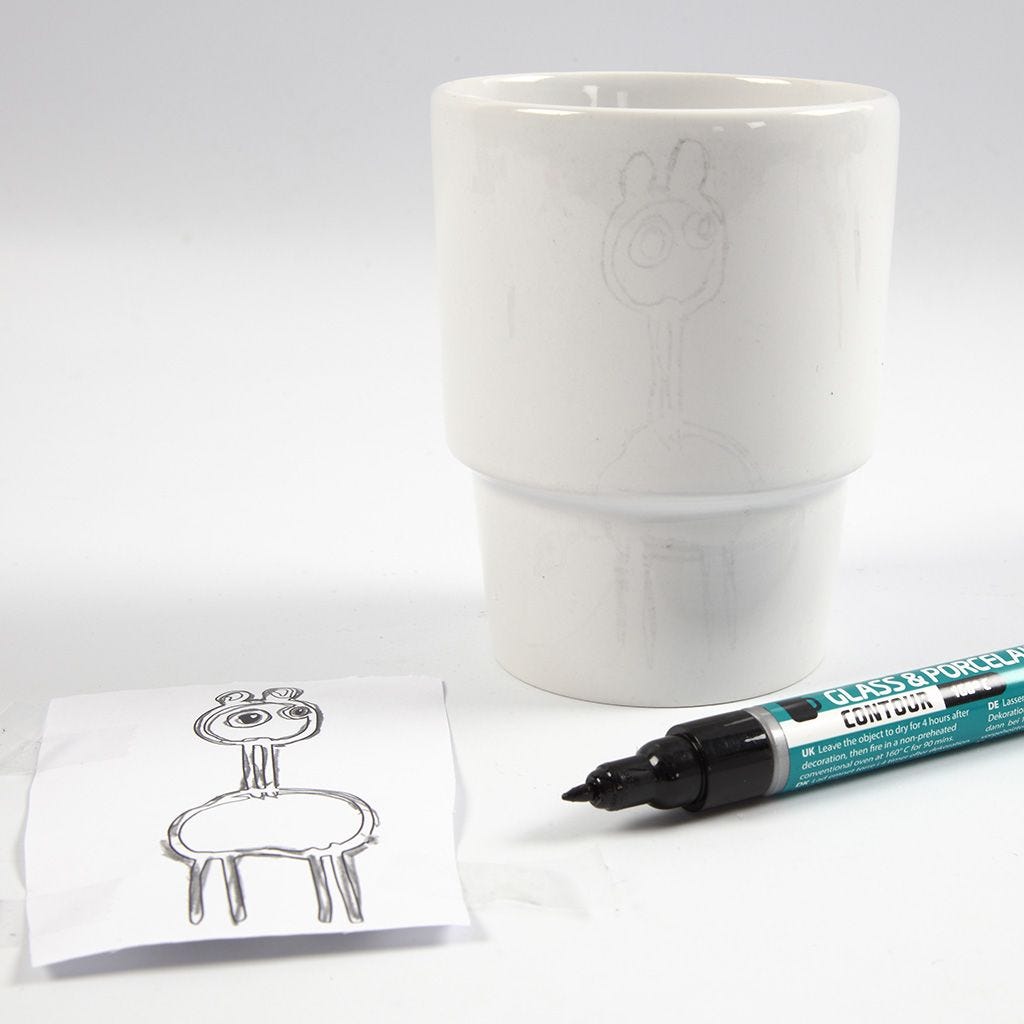 4
Remove the paper with the design. Trace the transferred design with a black glass and porcelain marker. Leave to dry.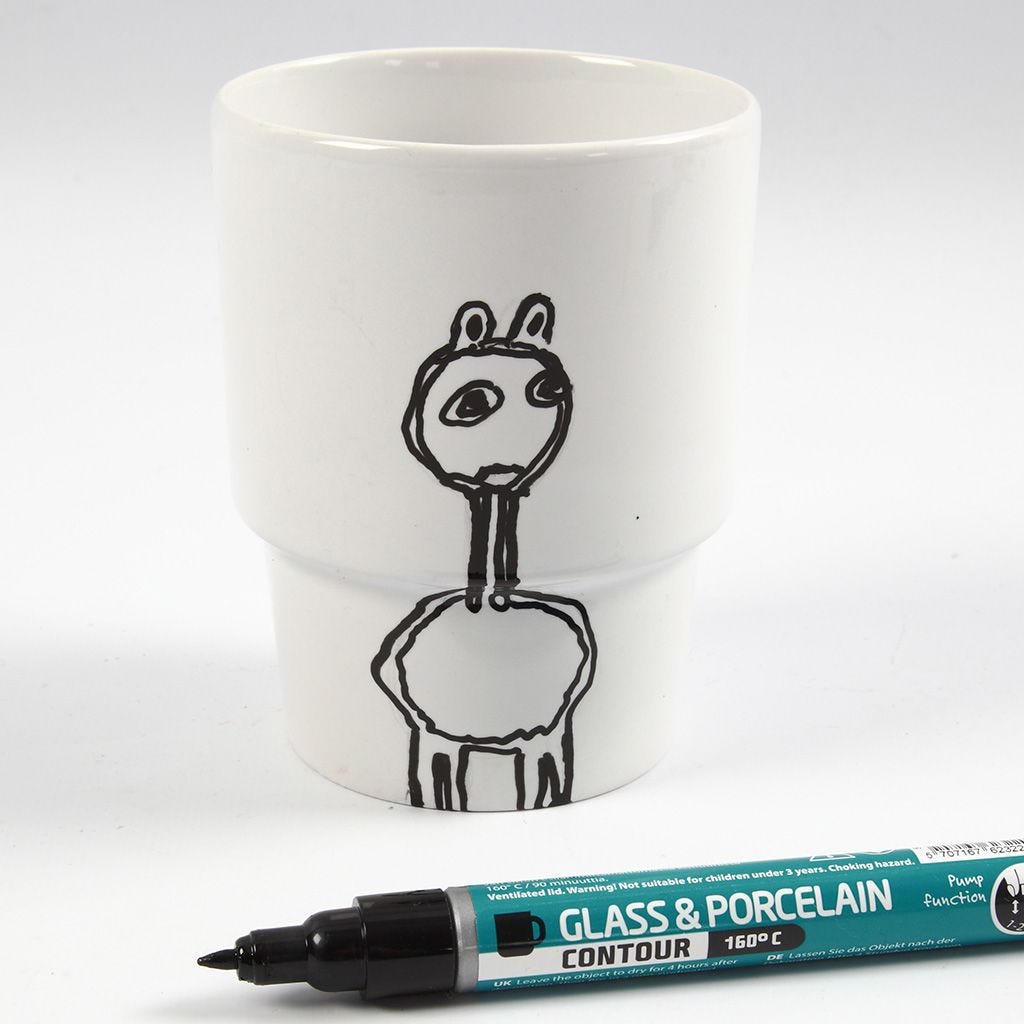 5
A tip: the mug is dishwasher safe at a low temperature, when it is fixed for 90 min. in a household oven at 160° C.
6
An artificial cactus for the mug: Cover different sized polystyrene ovals with green Silk Clay. Make shoots from small balls of white and brown Silk Clay which are pushed together and spread evenly onto the covered polystyrene ovals.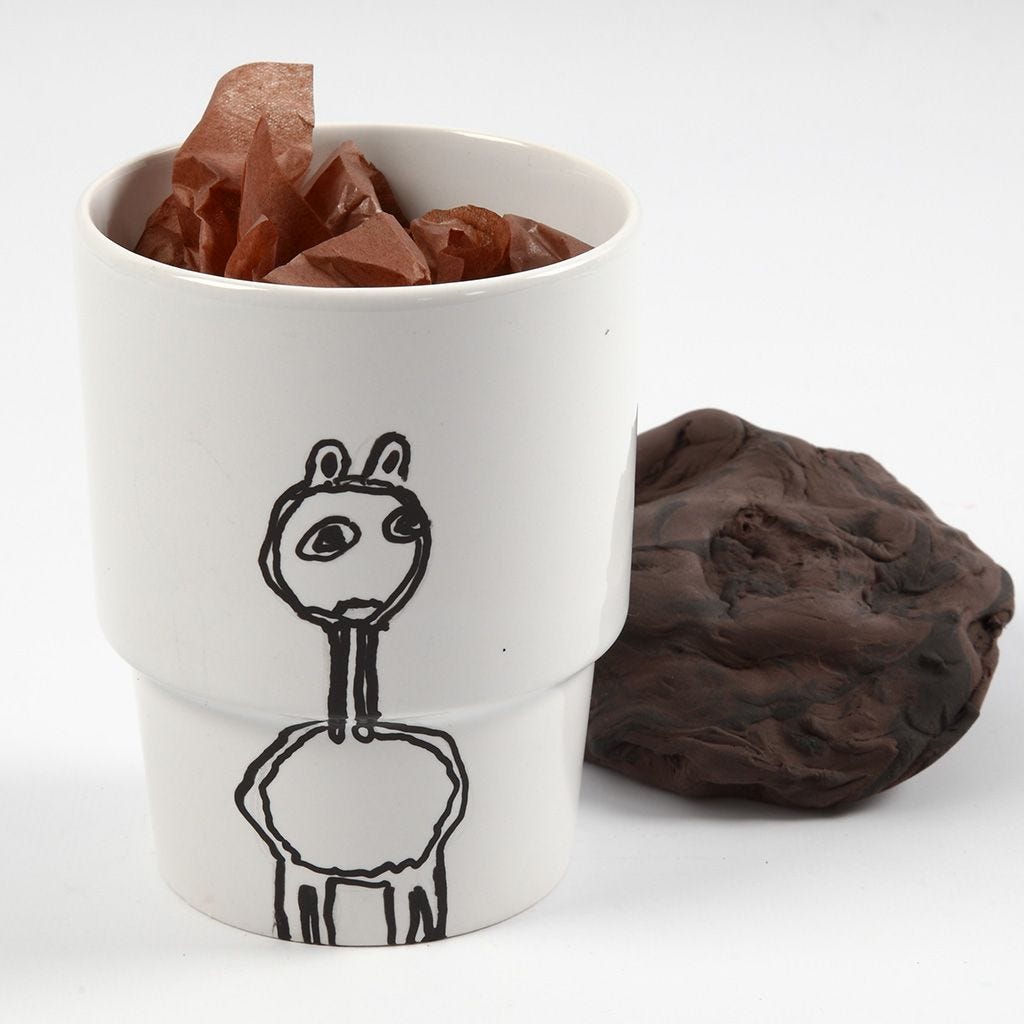 7
Artificial soil for the mug: Fill the mug with paper and add brown Silk Clay at the top.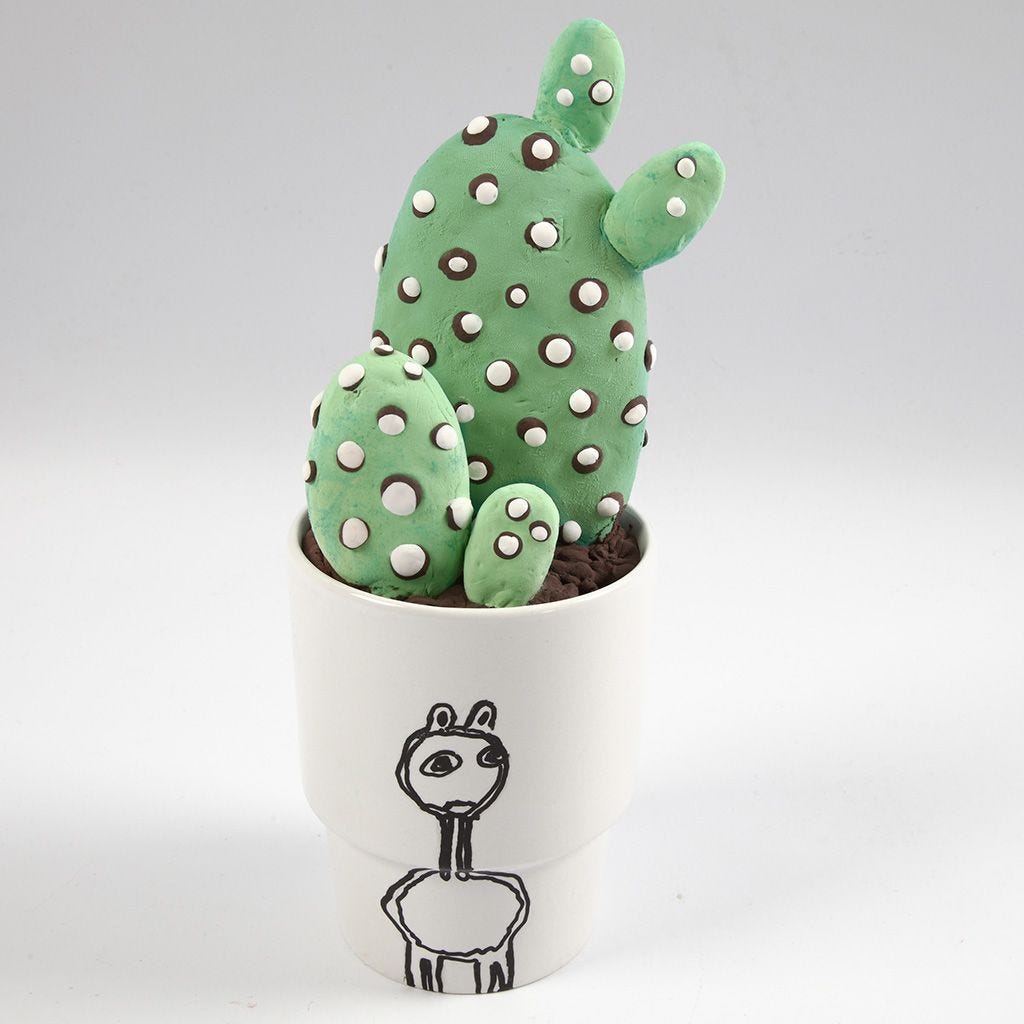 8
Build a cactus with shoots on top of the brown Silk Clay. Assemble the parts with small blobs of fresh Silk Clay.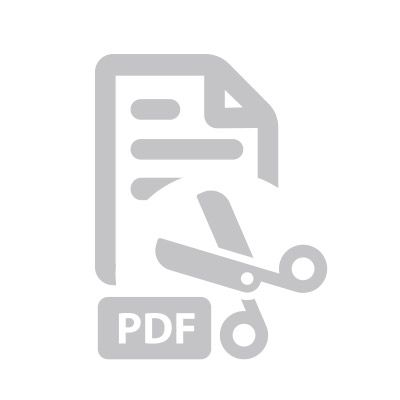 Attached file:
Download
I'm shopping as
b2c incl. tax
b2b excl. tax
b2g excl. tax
Go back
I'm shopping as
Continue as guest
Copyright © 2013-present Magento, Inc. All rights reserved.