A white and green Happy Moments Invitation and Menu Card
This invitation is a white greeting card with an envelope. The menu card is made from card. Satin ribbon and hearts punched out from green and white textured paper are used for decoration. Everything is from the Happy Moments series.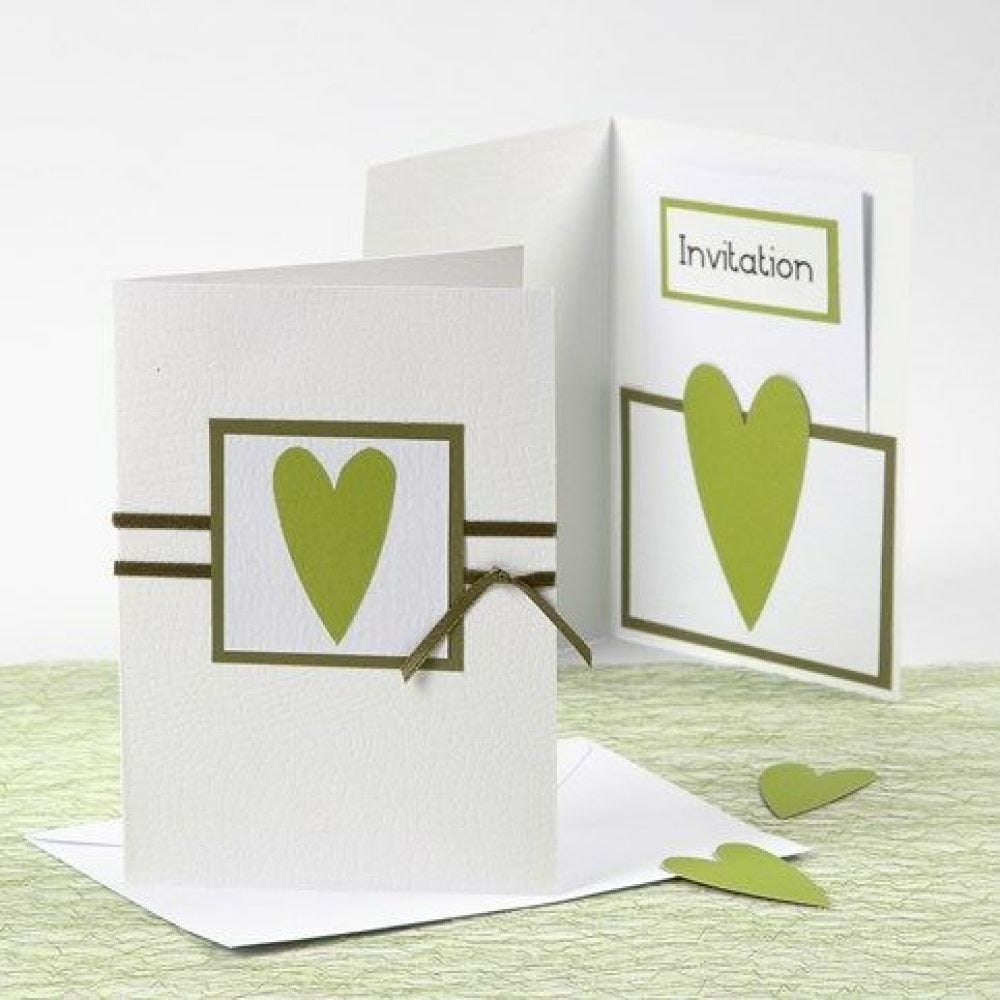 How to do it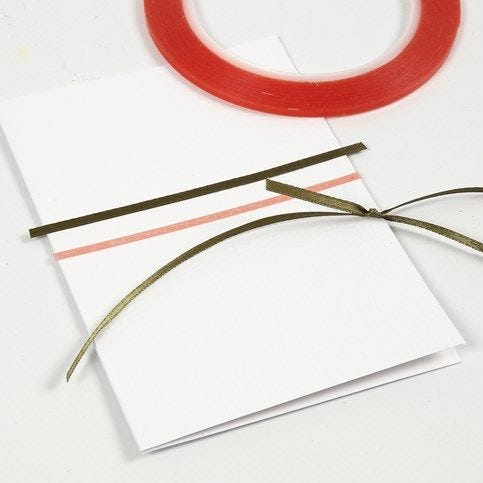 1.
Cut a 3mm satin ribbon to fit horizontally across the front of the greeting card and attach using Power Tape. Attach another 3mm satin ribbon underneath, tied with a bow.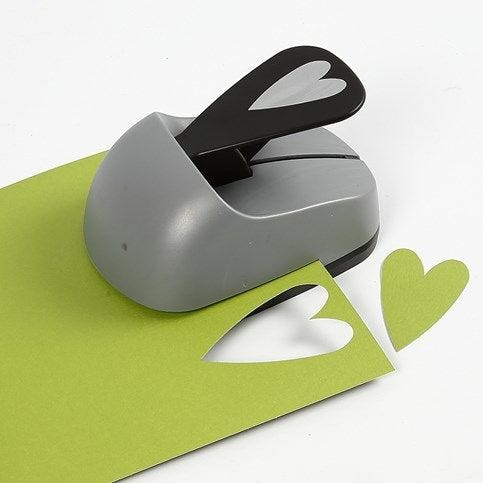 2.
Punch out hearts from green card in different sizes using craft punches.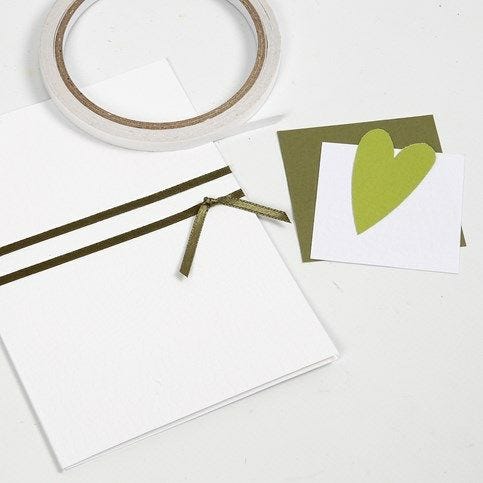 3.
Measure and cut out squares from white and green textured paper. (One a bit bigger than the other). Use double-sided adhesive tape to attach the squares in layers on the front of the greeting card with a punched-out heart at the top.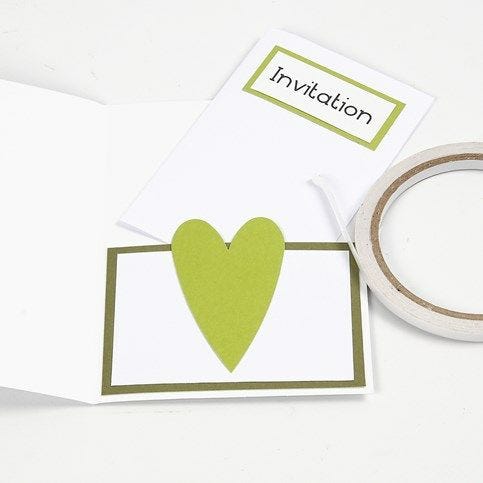 4.
Make a cover from card with a pocket on the inside for the invitation or the gift list. Make the pocket using the same principle as in the previous step from white and green textured paper. Use Power Tape for the bottom and the sides and attach the pocket.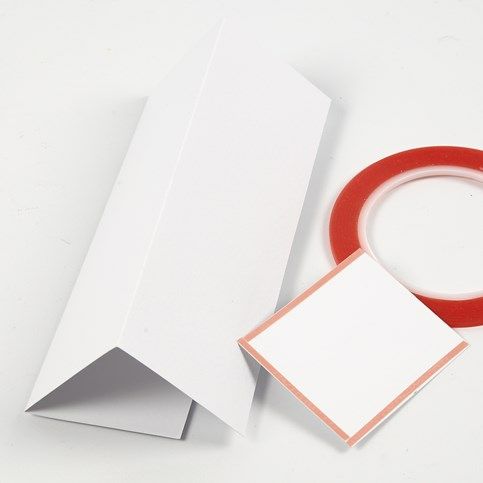 5.
A tri-fold menu card: Cut a 21 x 21cm piece of card. Use a bone folder for scoring three 7cm vertical sections to make a tri-fold card. Decorate the front according to the same principle as the invitation; either with a functional pocket or a pocket just for decoration.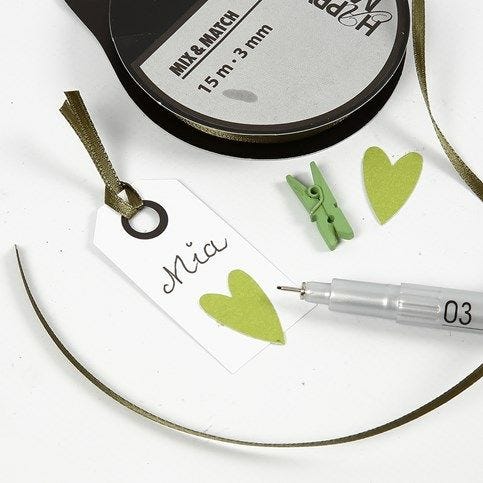 6.
Place card: decorate a manilla tag with a 3mm satin ribbon and a punched-out heart (the smallest in the craft punch set). Write name with a black Medallion pen.