The wool is placed on the lining fabric in a grid pattern. It is moistened with water and soap and then hand-felted together. Finish the felting in the tumble dryer or the washing machine.
How to do it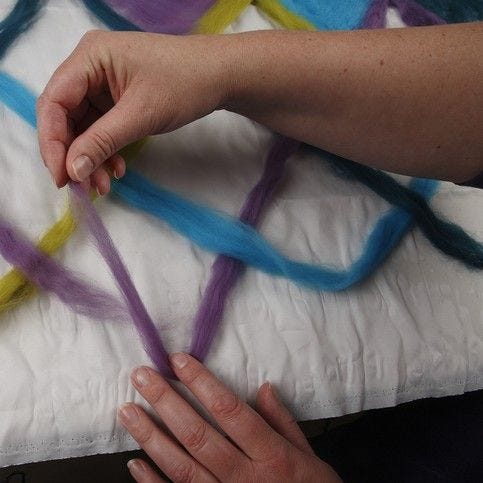 1.
Place the lining fabric on the table (approx. 250cm). Arrange the Merino wool in thin lines in a grid pattern approx. 20 cm shorter than the lining fabric at both ends.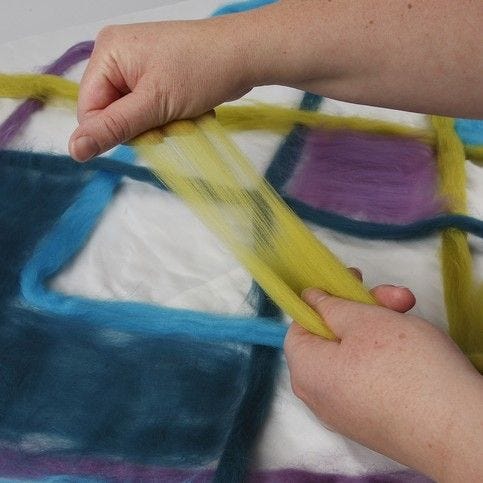 2.
Pull out small wide wads of wool and fill in the chosen areas of the pattern. Place the wool in a staggered fashion and then add another layer of wool at right angles.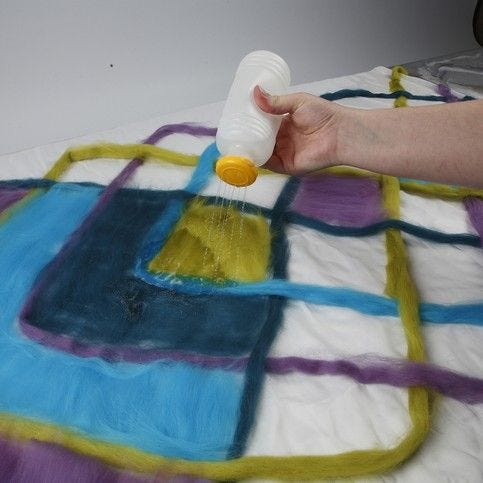 3.
Moisten the wool with a sprinkler bottle containing warm water and soap.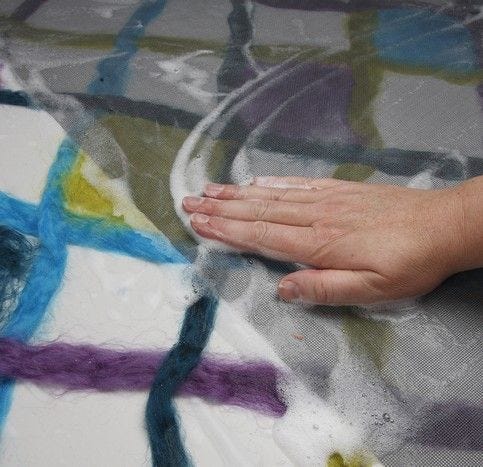 4.
Place a piece of tulle on top and press with both hands until all the wool is wet. Then hand-felt until the wool sticks lightly together.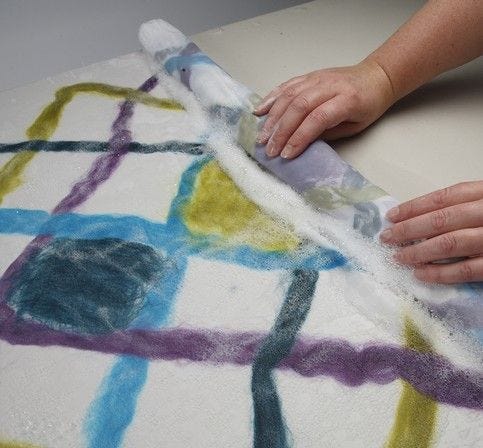 5.
Remove the tulle and place the end of the lining fabric down over the wool. Roll it together.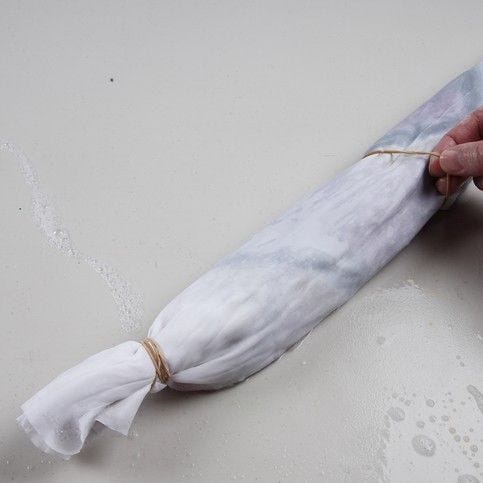 6.
The rolled up fabric is held together with three or four elastic bands.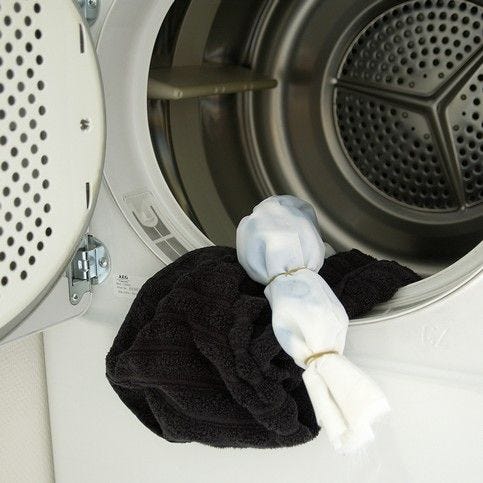 7.
Finish the felting of the scarf in the tumble dryer at high heat or in the washing machine at 40°C. Place a couple of large towels underneath the fabric during the felting in the washing machine or dryer.
I'm shopping as
b2c incl. tax
b2b excl. tax
b2g excl. tax
Go back
I'm shopping as
Continue as guest
Copyright © 2013-present Magento, Inc. All rights reserved.