A Wedding Menu Card inside a Pocket made from Card & Lace patterned Card decorated with Half-Pearls
Make your own wedding menu cards from vellum paper and insert it into a decorative pocket made from card and lace patterned card decorated with half-pearls.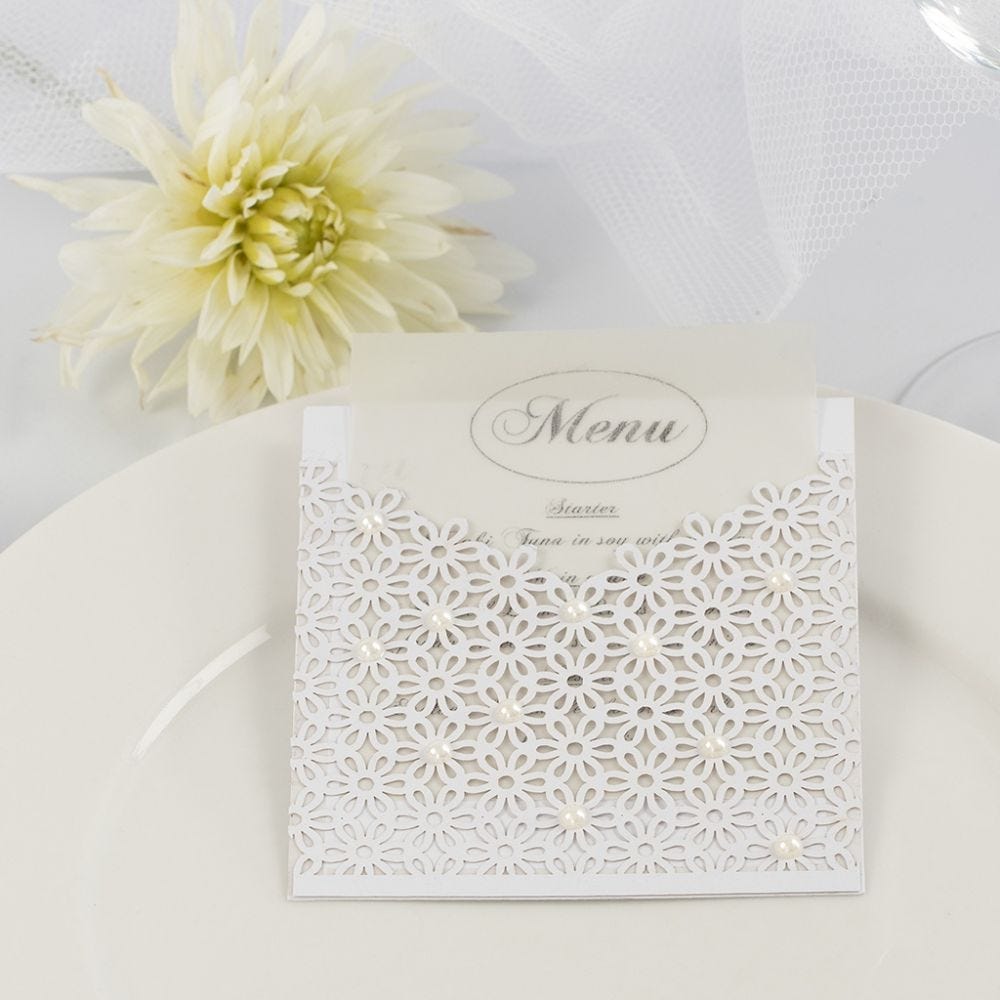 How to do it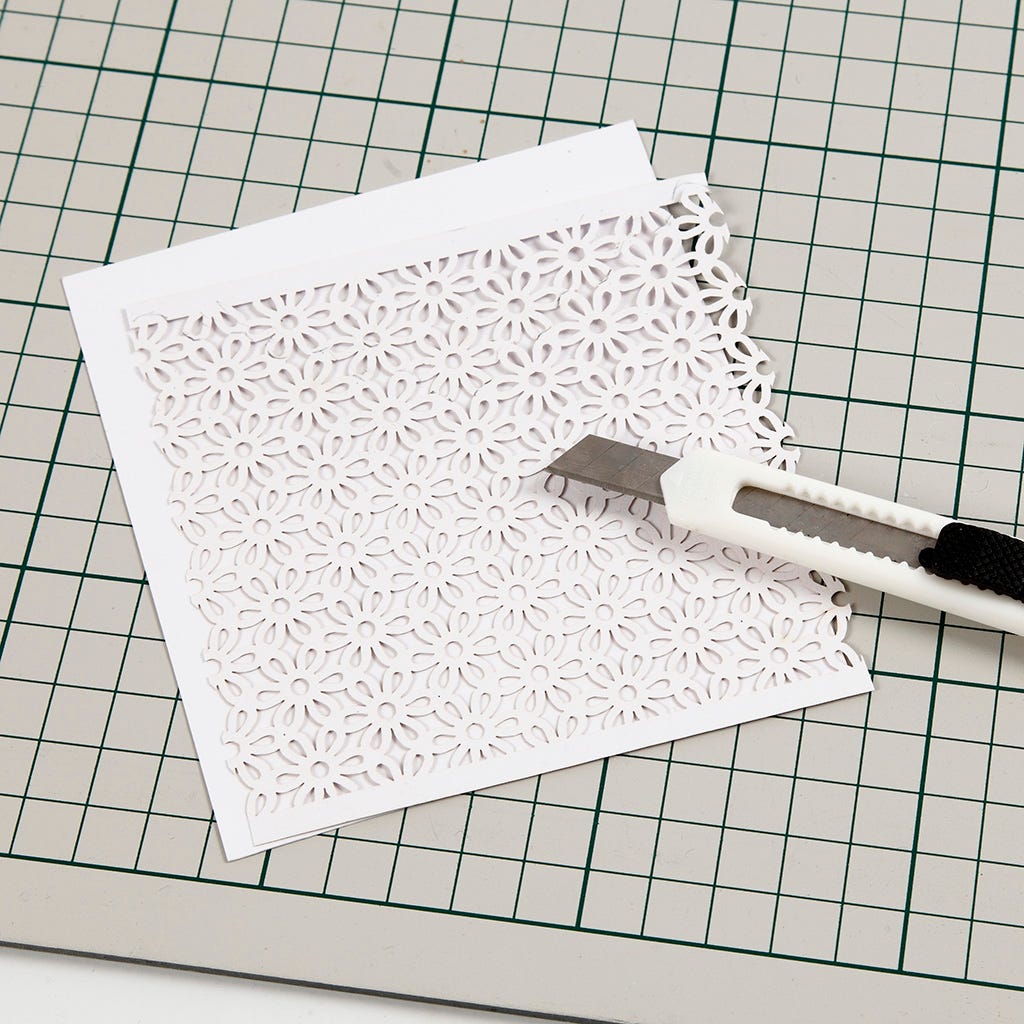 1
Cut a 10.5 x 11.5 cm piece of white card. Place the lace patterned card lengthwise and trim the sides, making it symmetrical with a flower in the middle.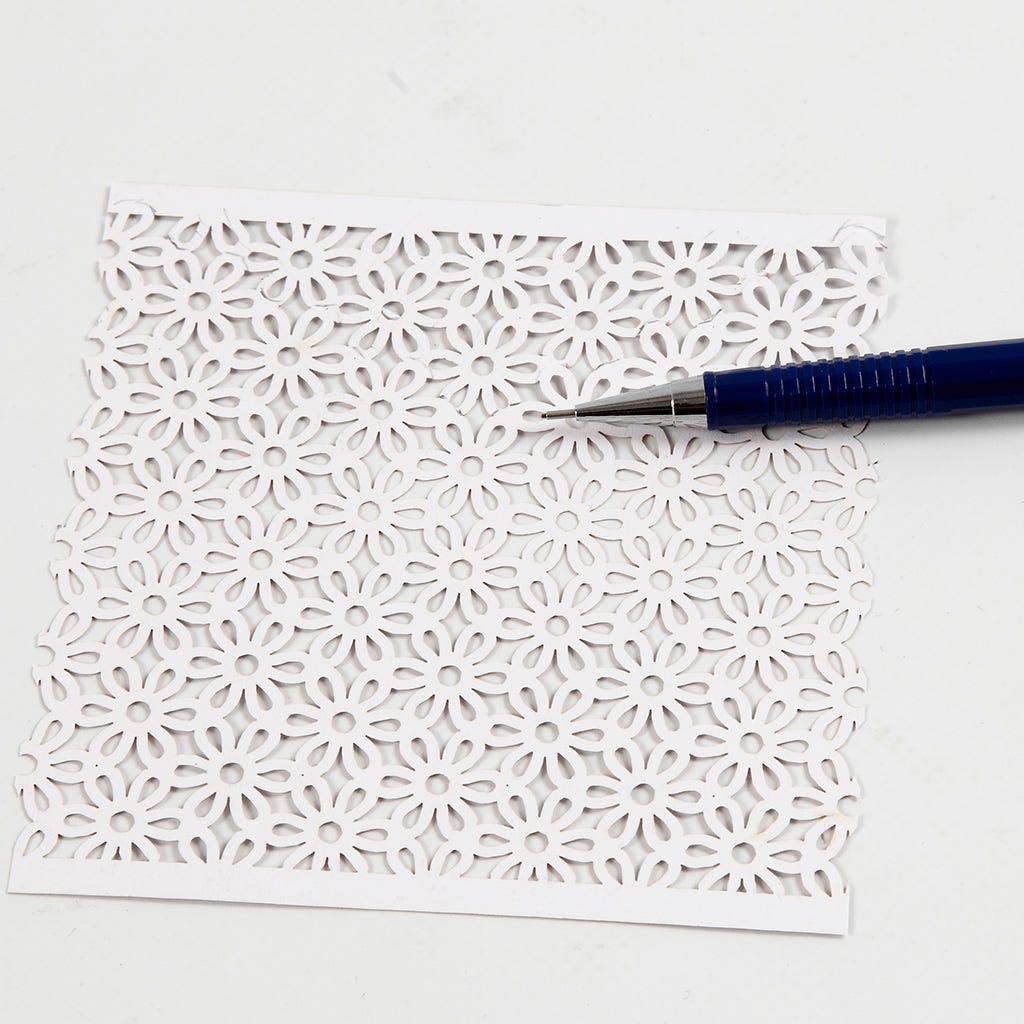 2
Use a thin pencil for marking where to cut around the flowers.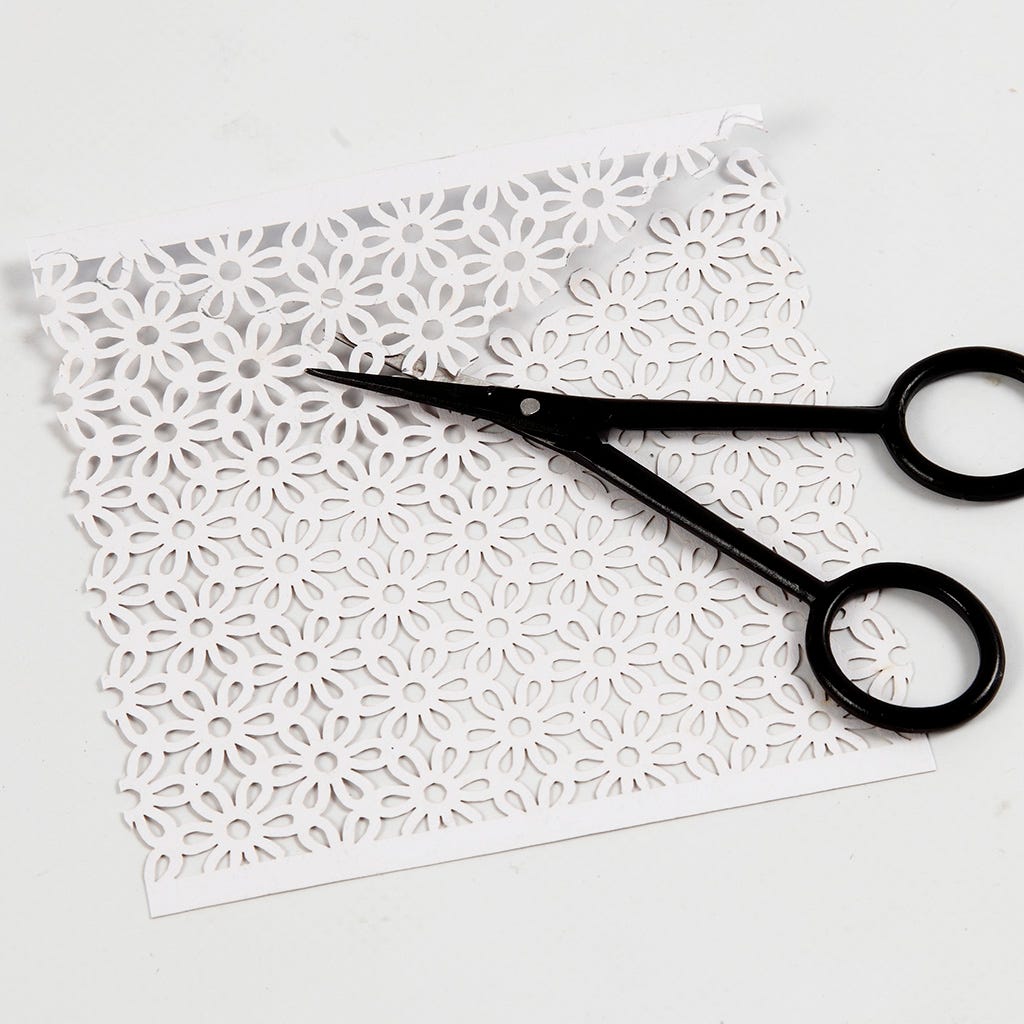 3
Cut around the flowers with a small pointed pair of scissors, making sure to cut a laced edge of intact flowers.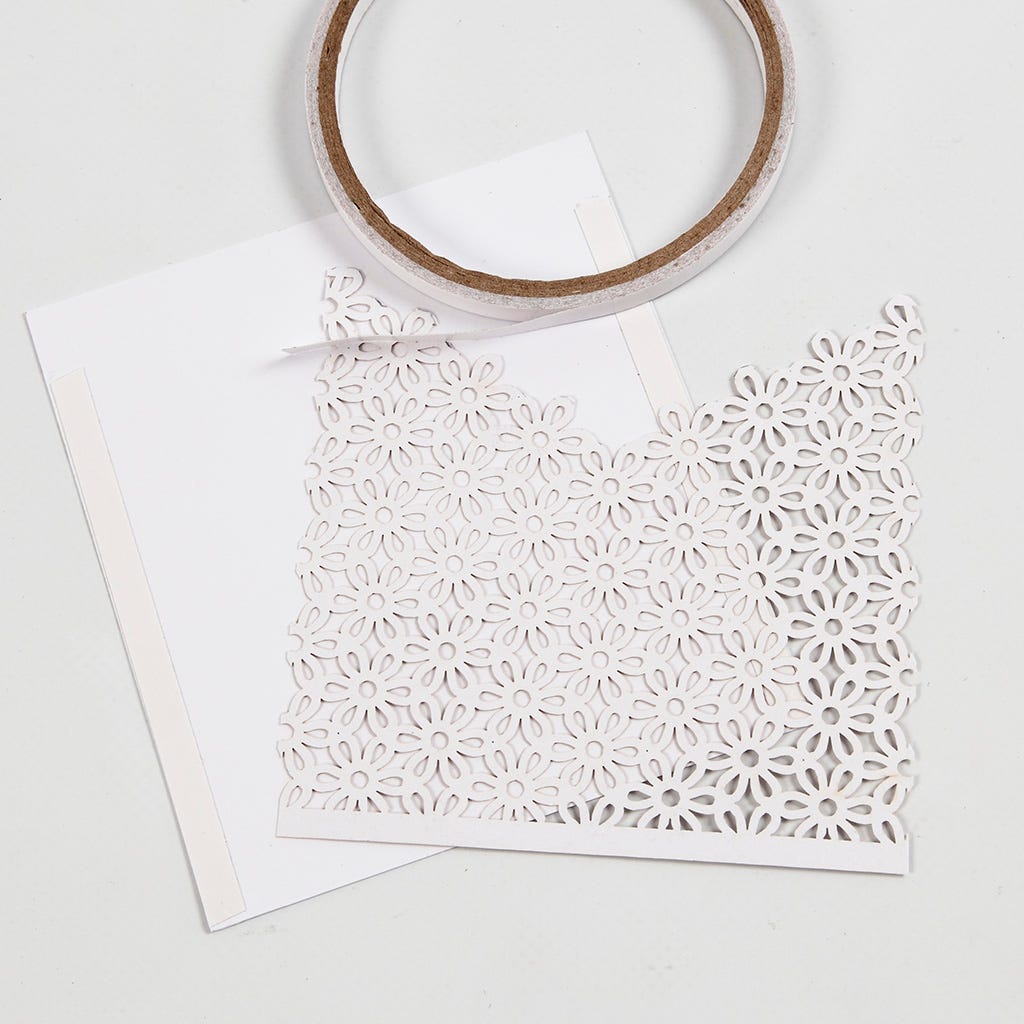 4
Attach the lace patterned card onto the card using double-sided adhesive tape at both sides and the bottom.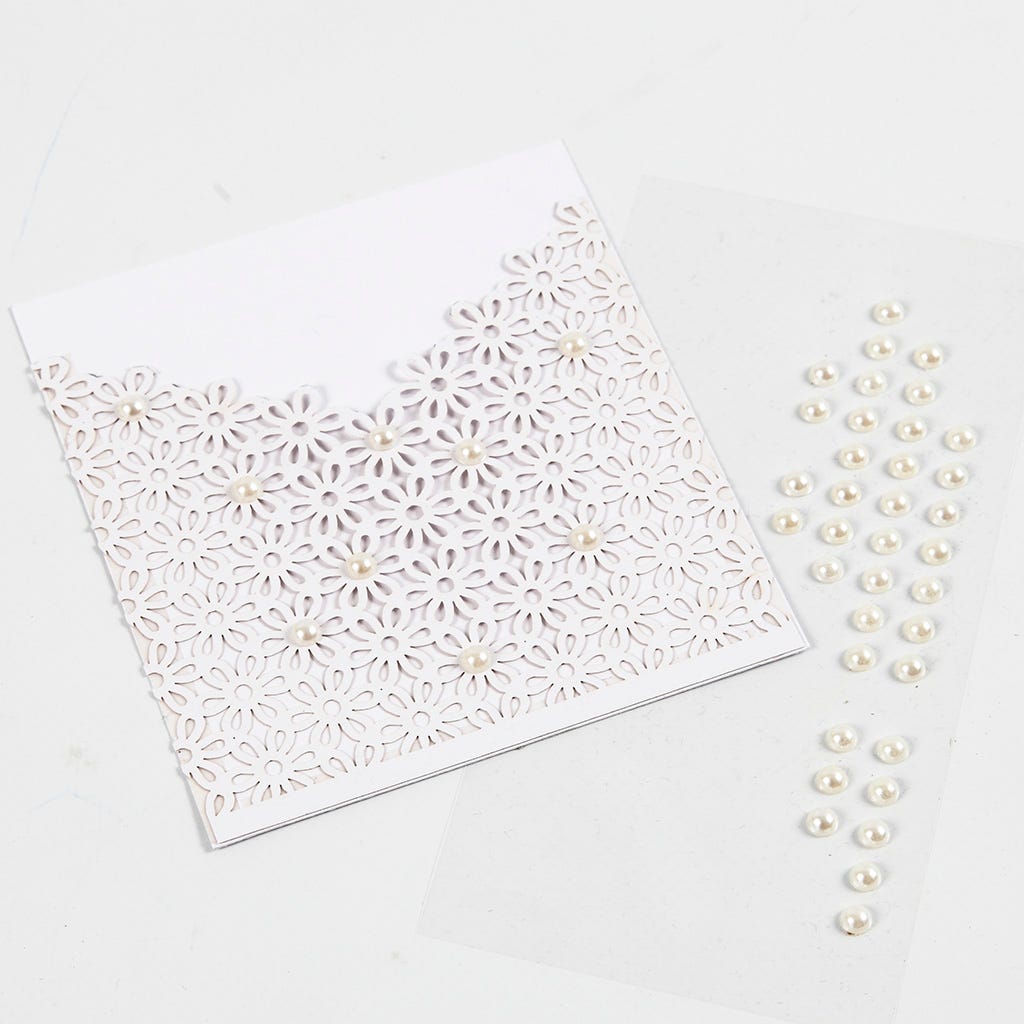 5
Decorate with half-pearls.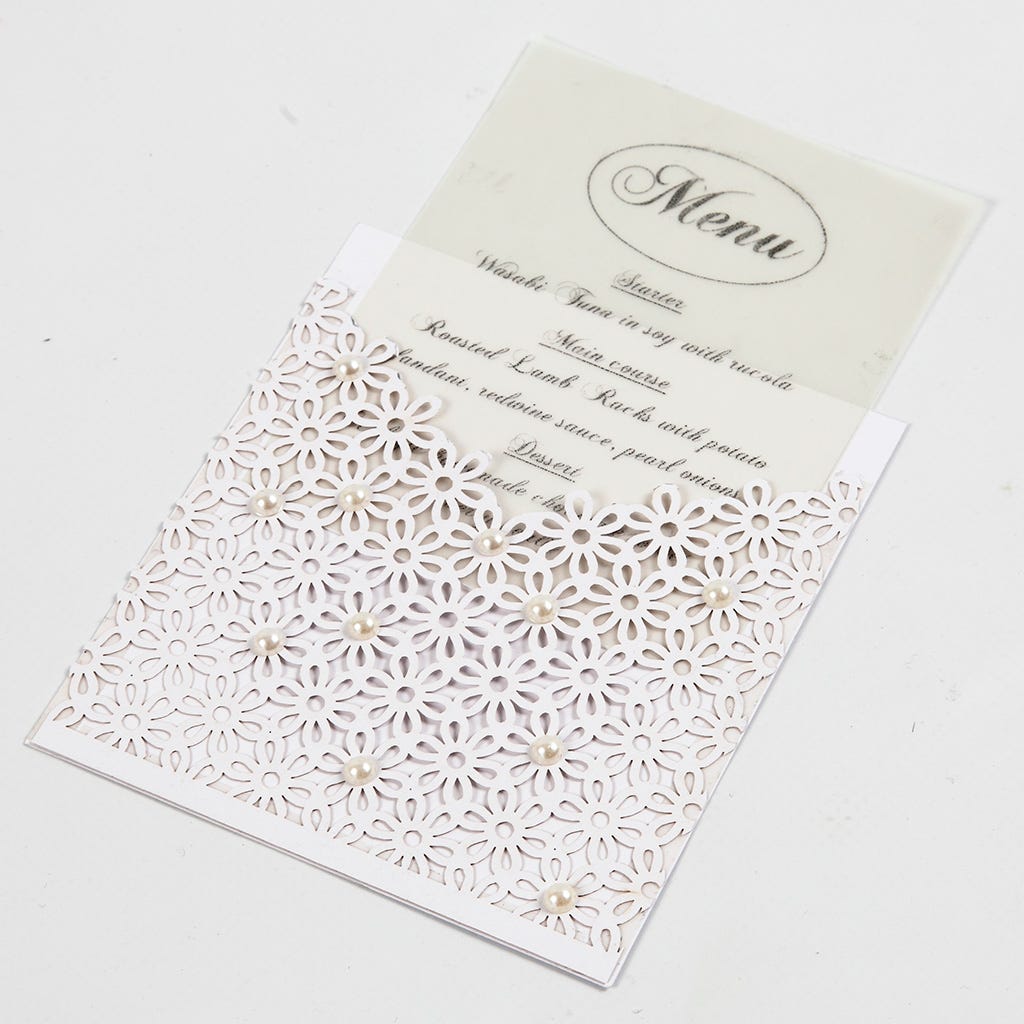 6
Print out the menu text onto vellum paper and insert it inside the pocket.