A Wedding invitation & Table Decorations with Fingerprint Hearts
The invitation, the menu card, place cards and table decorations are all in off-white and are from the Happy Moments series. Here they are decorated with the bride and groom's fingerprints as red hearts using a stamp pad with red ink.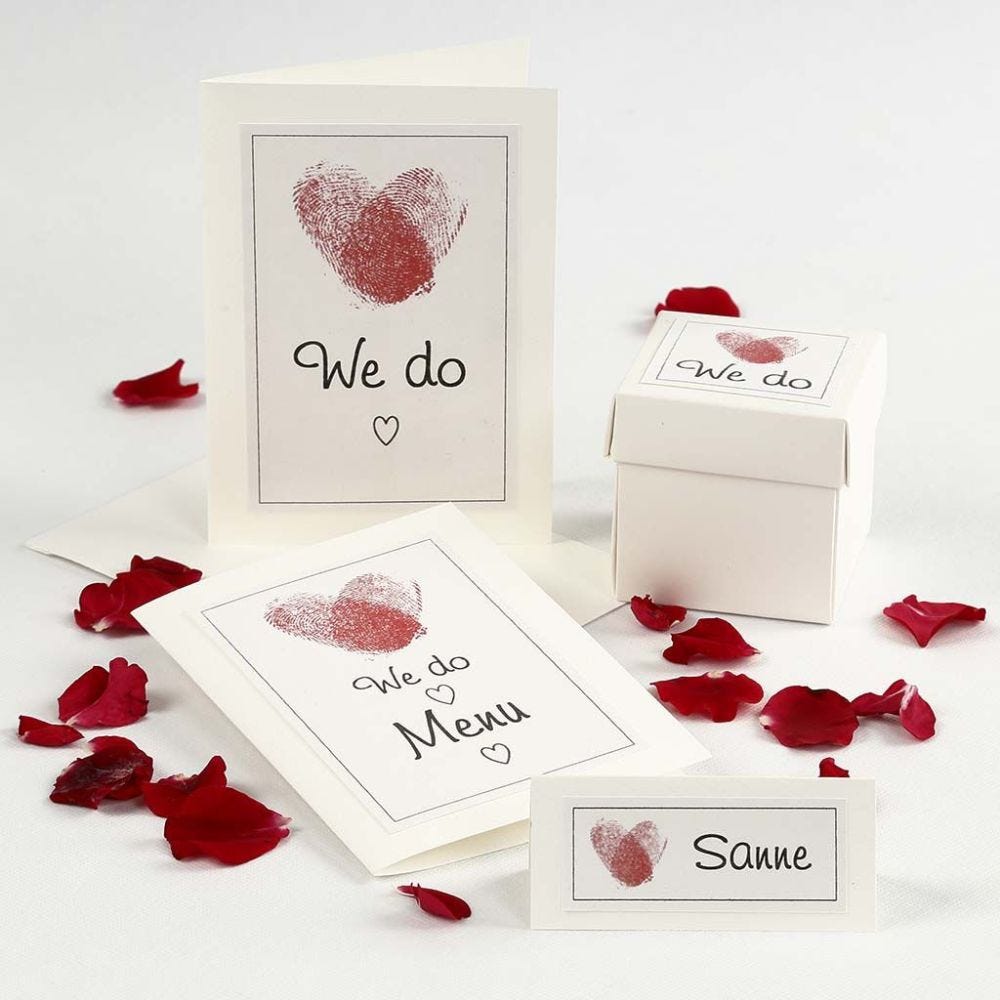 How to do it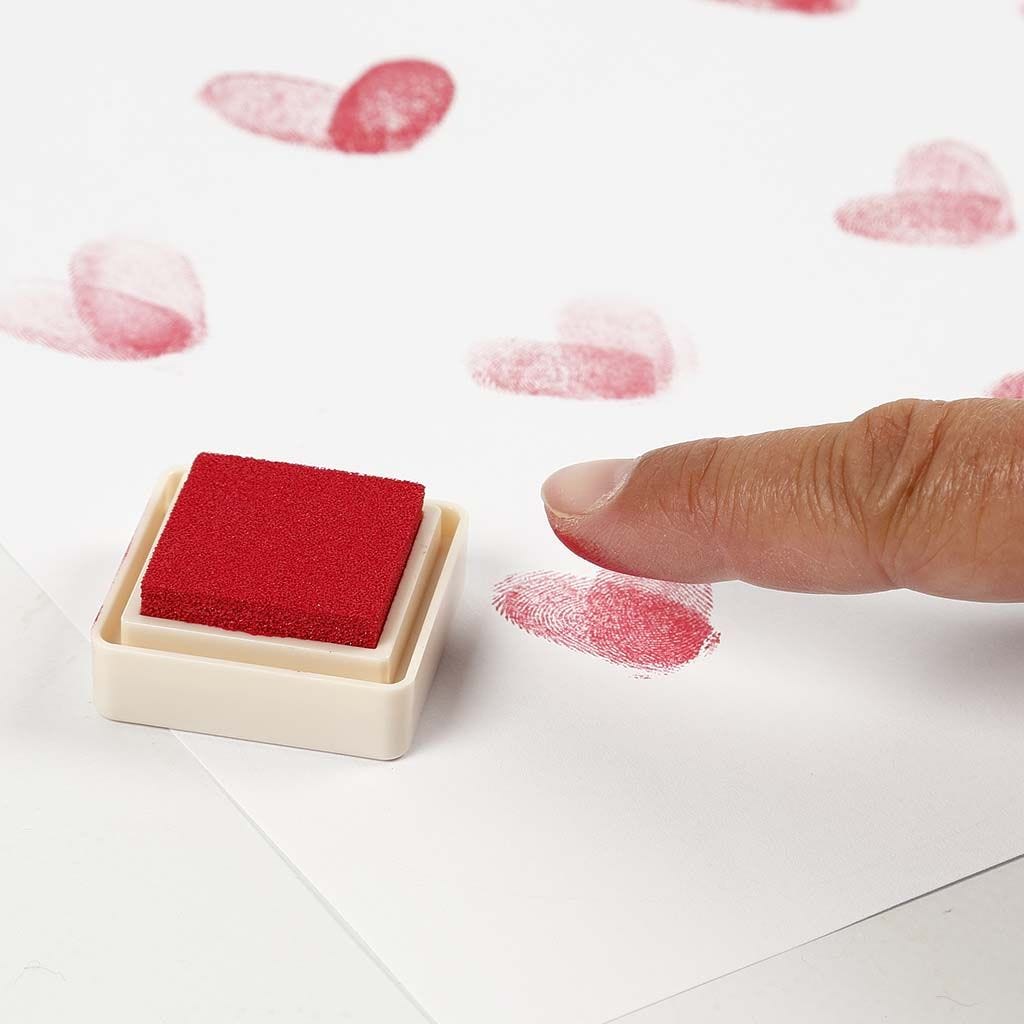 1
The groom and the bride both push their finger onto the stamp pad with red ink. They then put a fingerprint (one on top of the other at an angle to make a heart). NB: It may take several attempts to get it right.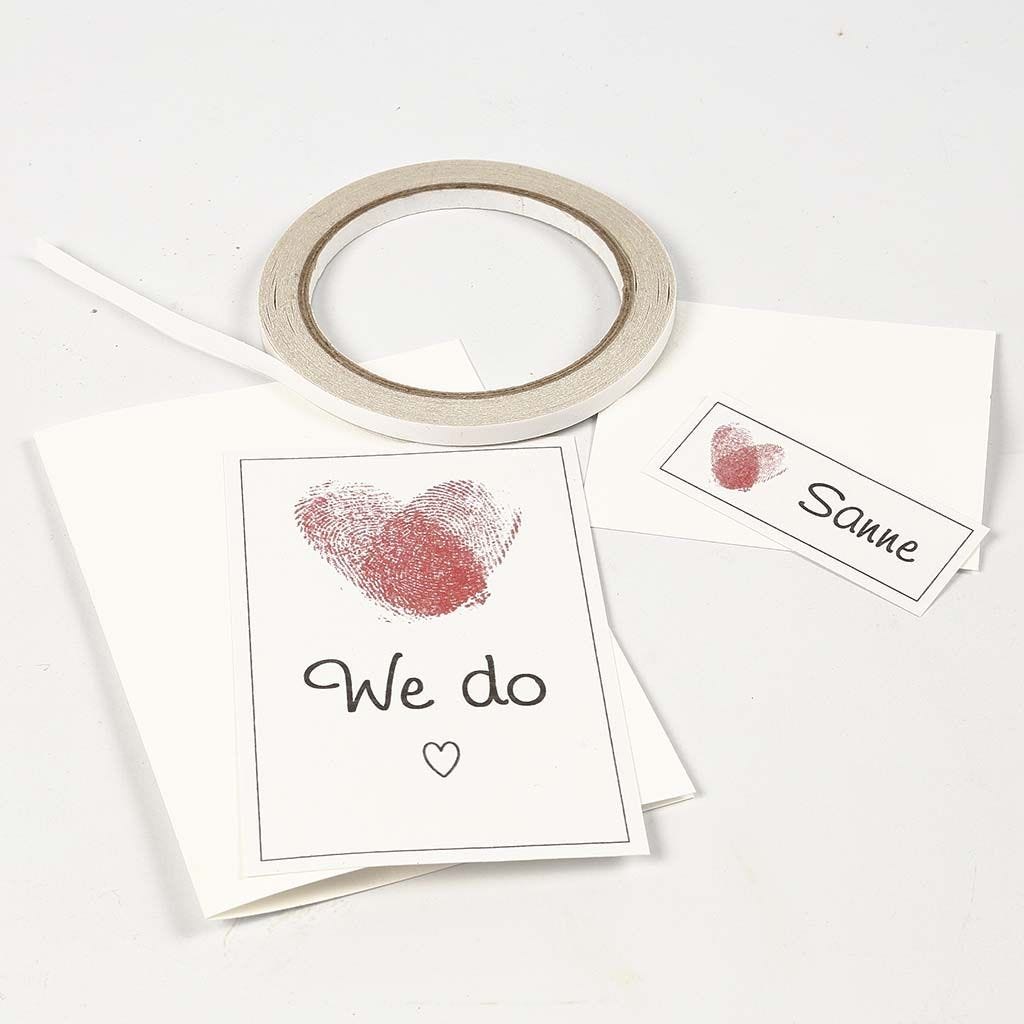 2
Scan the best print and complete it with your chosen text. Put a piece of off-white hammered effect paper in the printer and print out the desired quantity. Trim the prints and attach them to the invitation/menu card/place card using double-sided adhesive tape.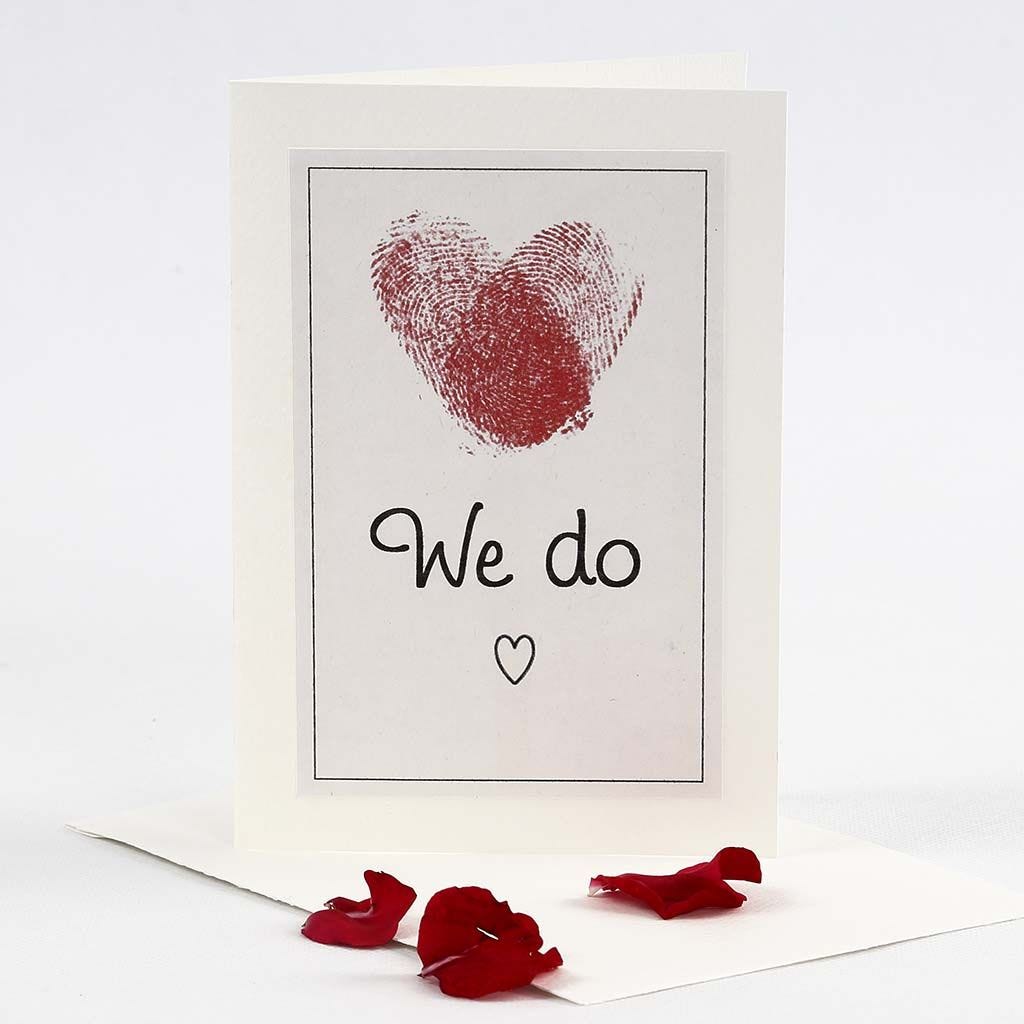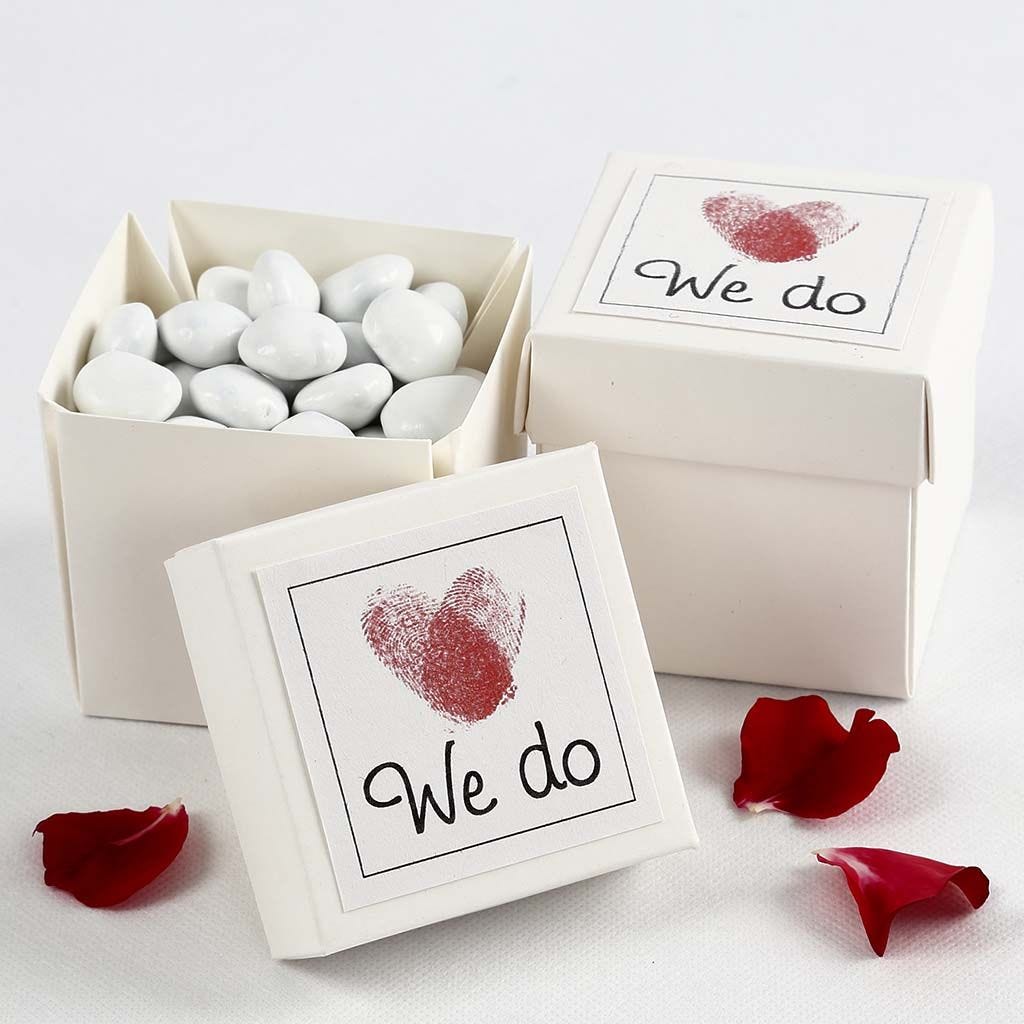 4
A TIP! You may add some sweets to the boxes, intended as table decorations at each place setting.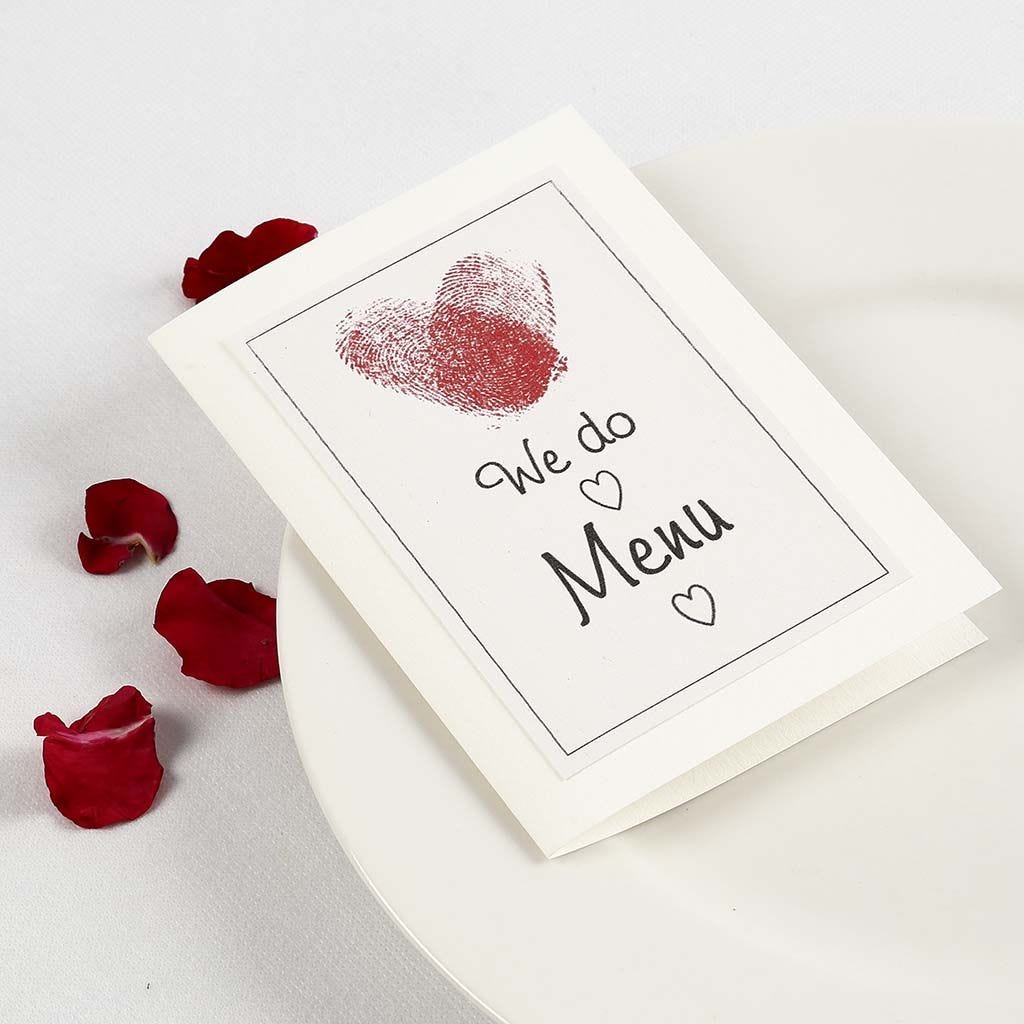 5
Attach the printed menu onto the inside of the printed greeting card.