A Wedding Card with a silver Card Frame and textured Paper
A Wedding Card with a silver Card Frame and textured Paper
This wedding card is made from white card with silver card frames and purple textured paper. A waist band is made from rose textured paper and is then decorated with rhinestone hearts.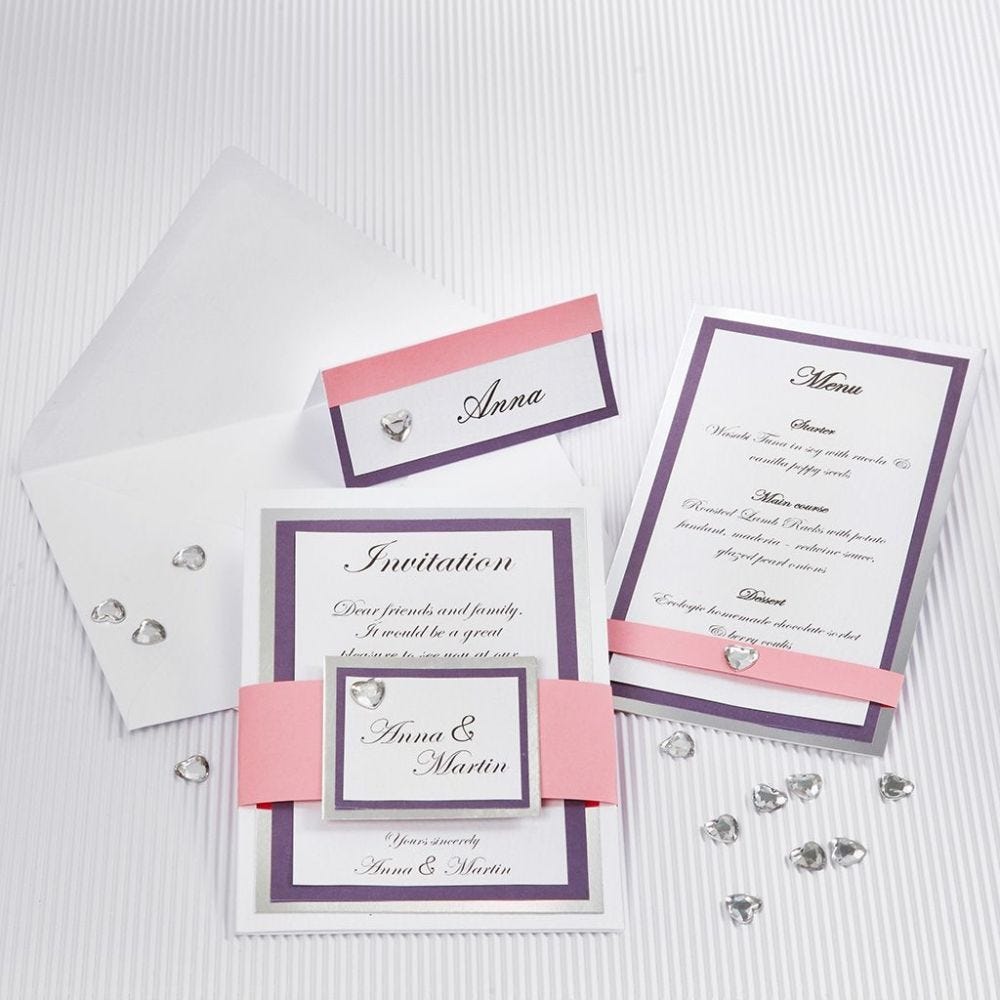 How to do it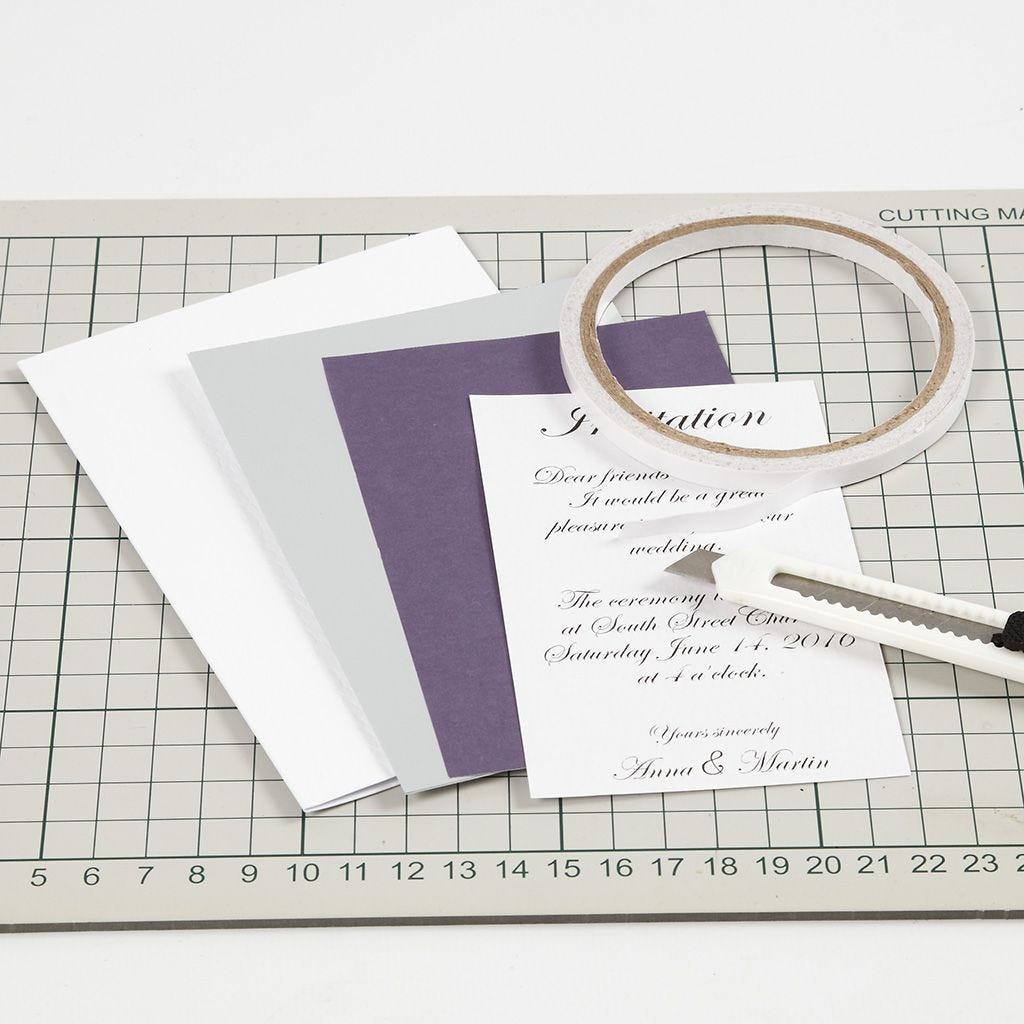 1
Cut a piece of silver card, purple textured paper and white textured paper with printed text. The pieces decrease by 0.5 cm each. Attach the cut-out pieces with double-sided adhesive tape.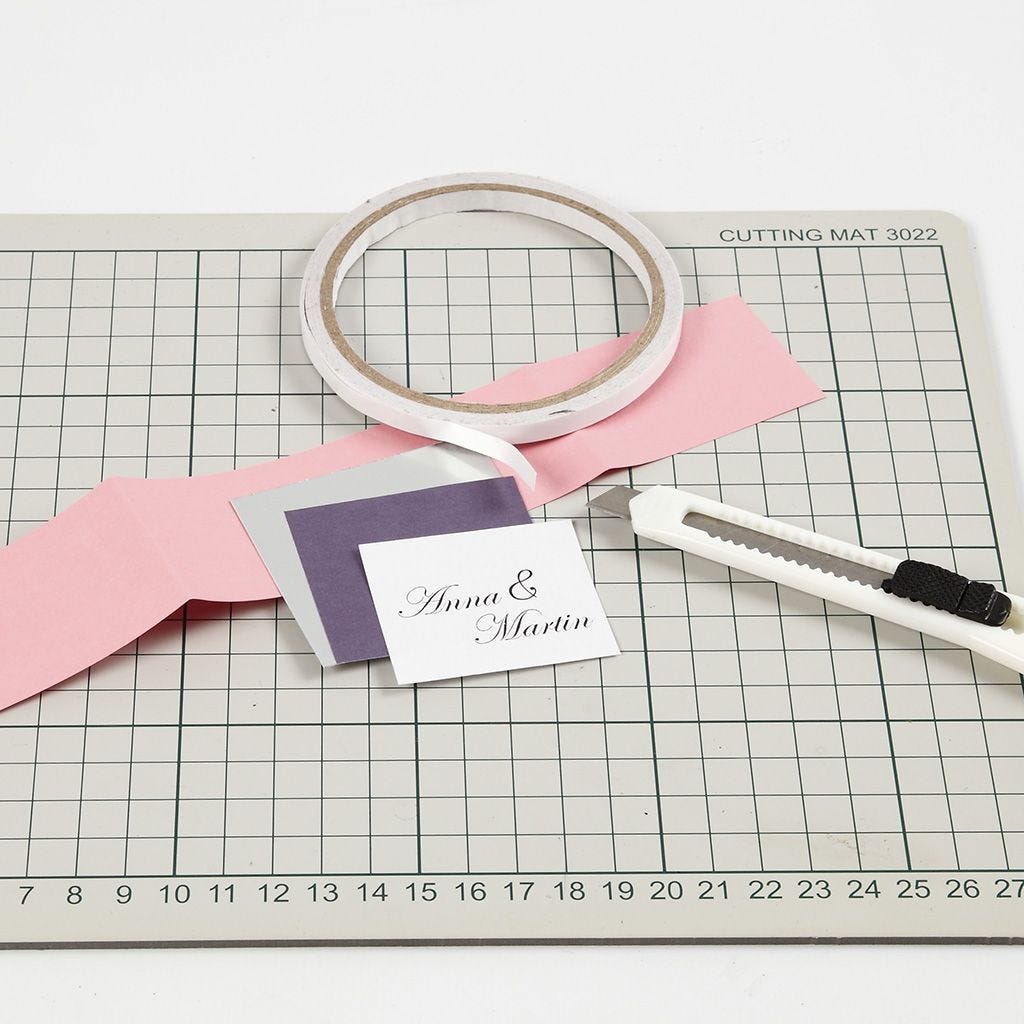 2
Glue together a 4 cm rose waist band, a 6 x 5.5 cm silver frame, purple paper and white paper with text.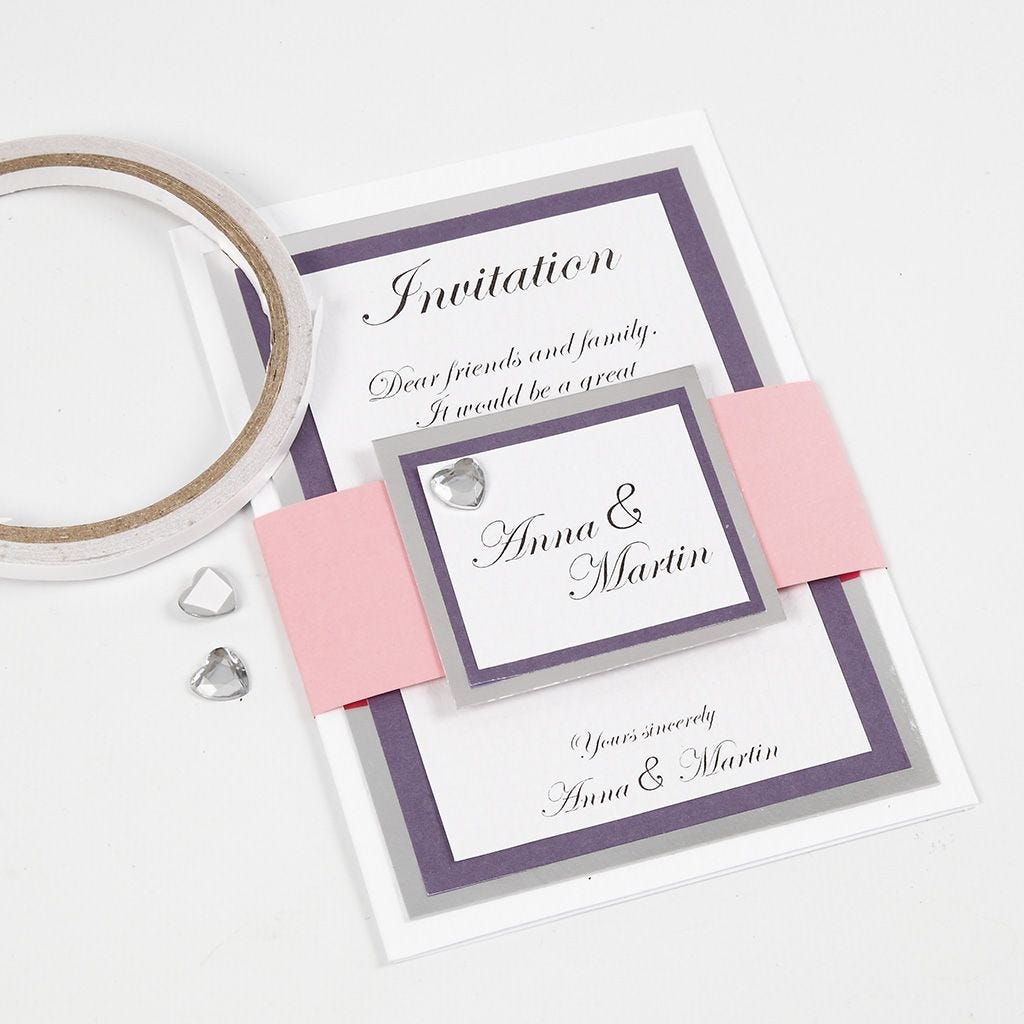 3
Finish by decorating with glued-on heart-shaped rhinestones.
Copyright © 2013-present Magento, Inc. All rights reserved.