A Wedding Cake made from white Boxes with Paper Flowers & Ribbon
A Wedding Cake made from white Boxes with Paper Flowers & Ribbon
A wedding cake made from white boxes which are glued together. It is decorated with artificial sugar balls made with a Pearl Pen and flowers made from textured paper. Small boxes with satin ribbon, decorated with the same flowers as the the cake.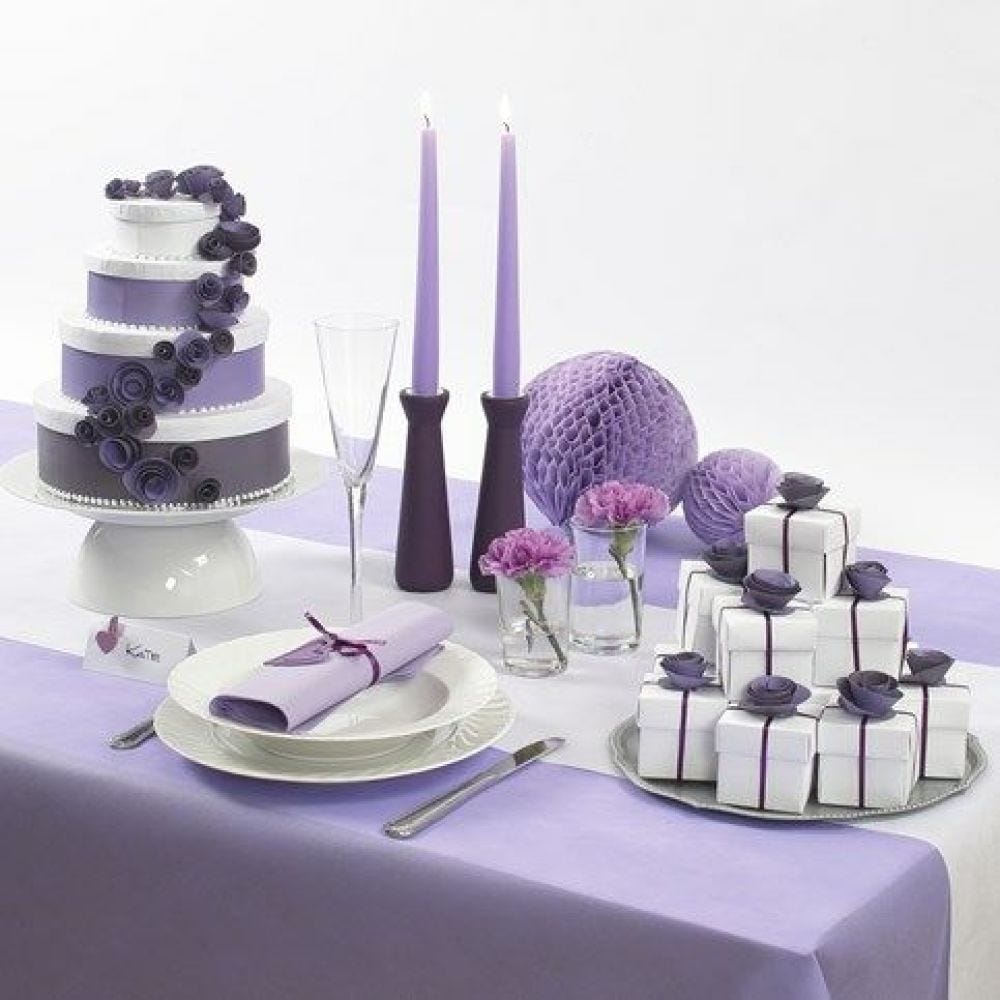 How to do it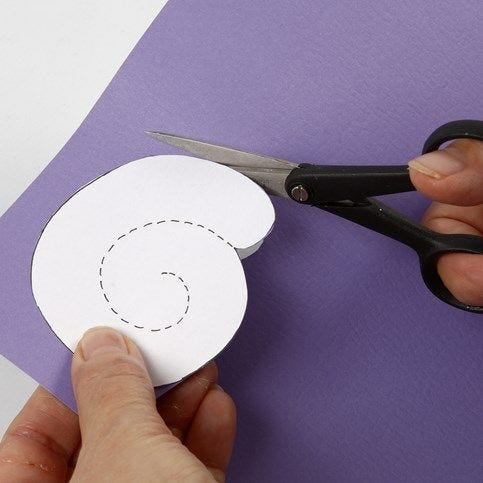 1.
Print and cut out the template which is available as a separate PDF file for this idea. Draw the outline of the template onto textured paper. Here we have made approx. 30 flowers in four different sizes.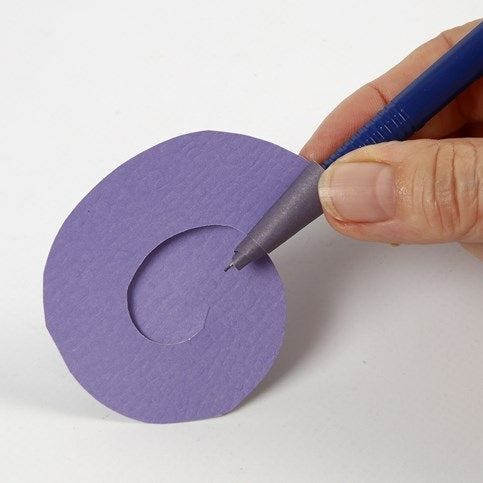 2.
Roll each flower/snail shape around a pencil as shown.
3.
Put a small blob of glue in the middle of the flower as shown and tighten the petals.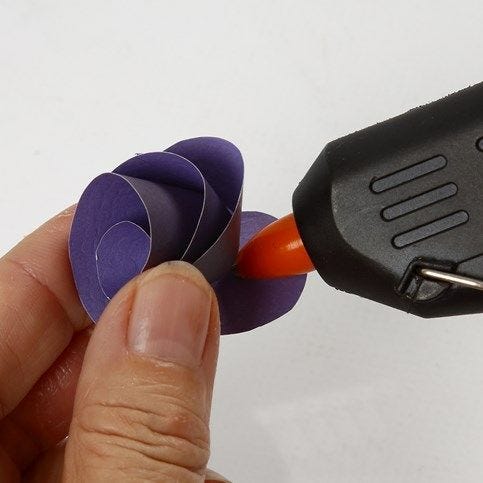 4.
Secure the rolled up petals onto the lower part of the snail with glue.
5.
Assemble the boxes and tie a satin ribbon around each box. Decorate the top of each box with a glued-on flower.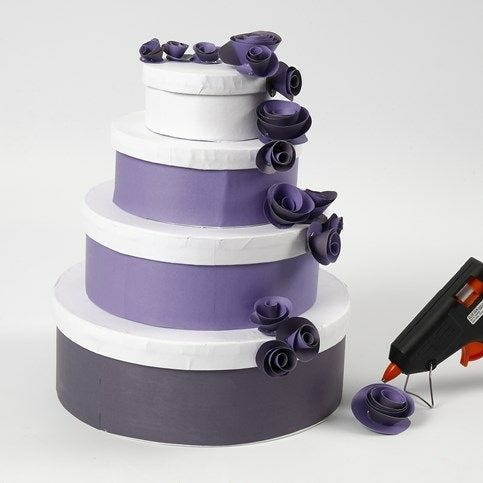 6.
Remove the lids of the three largest boxes and cover the outside of the boxes with coloured textured paper, using VTR Glue. Put the lids back onto the boxes and glue the boxes together with the largest one at the bottom. Glue the flowers onto the boxes like a vine from the top and down.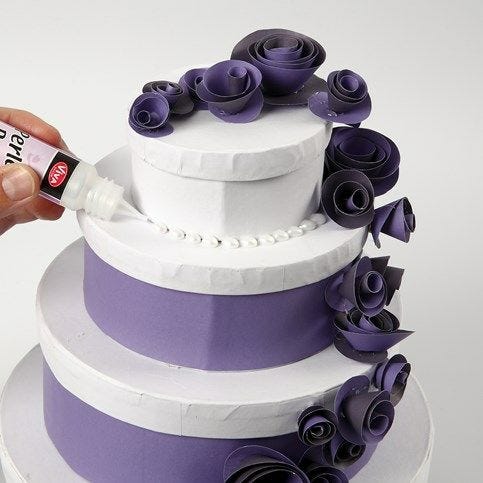 7.
Use a Pearl Pen for making sugar balls/icing around the edge at the bottom of each box. Leave to dry.
Attached file:
Download