A Washing Basket made from Imitation Leather Paper
A Washing Basket made from Imitation Leather Paper
This washing basket is made from imitation leather paper with leather strap handles attached with metal studs. It's easier to work with the imitation leather paper when it is damp. Use a spray bottle to make it wet. The finished measurements are 79 cm circumference and 45 cm high.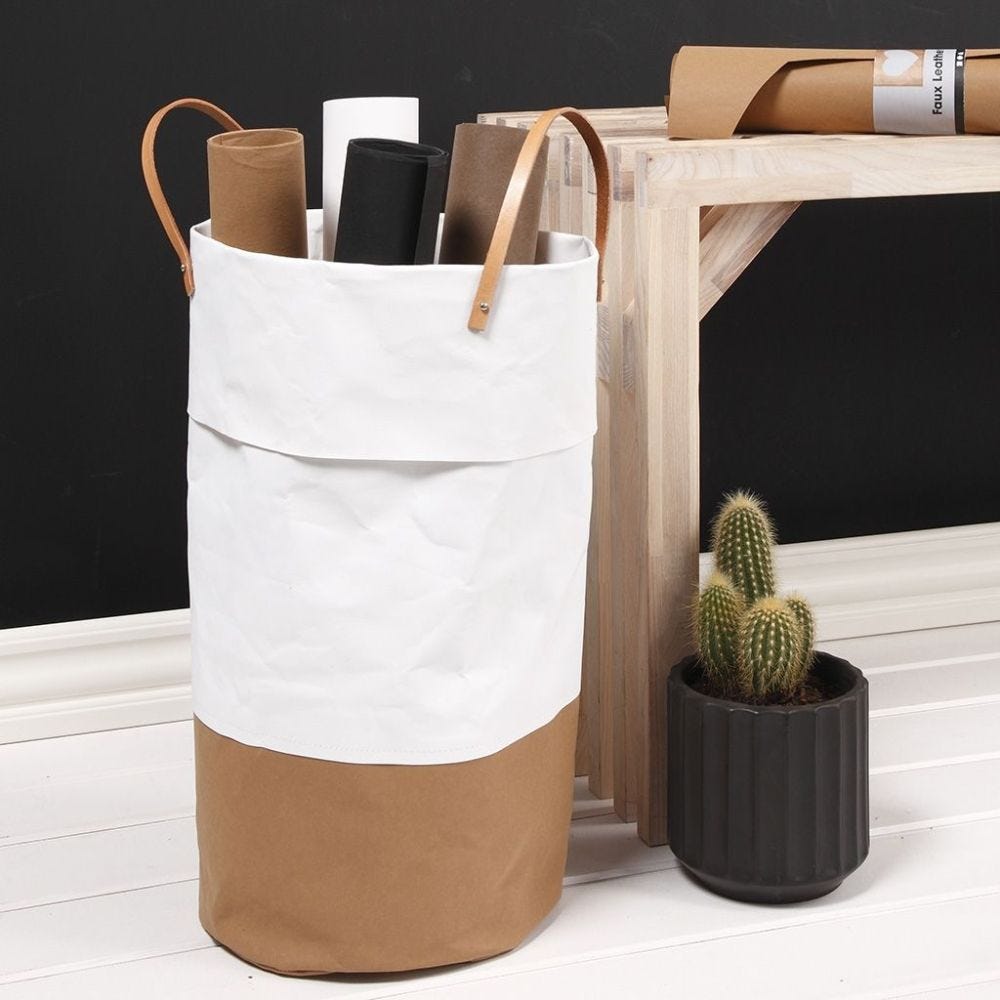 How to do it
1
Cut a piece of brown imitation leather paper measureing 18 x 81 cm and a circle for the base with a 27 cm diameter. Cut a 44 x 81 cm piece of white imitation leather paper. Place the white paper 1 cm over the brown paper and sew together on the sewing machine.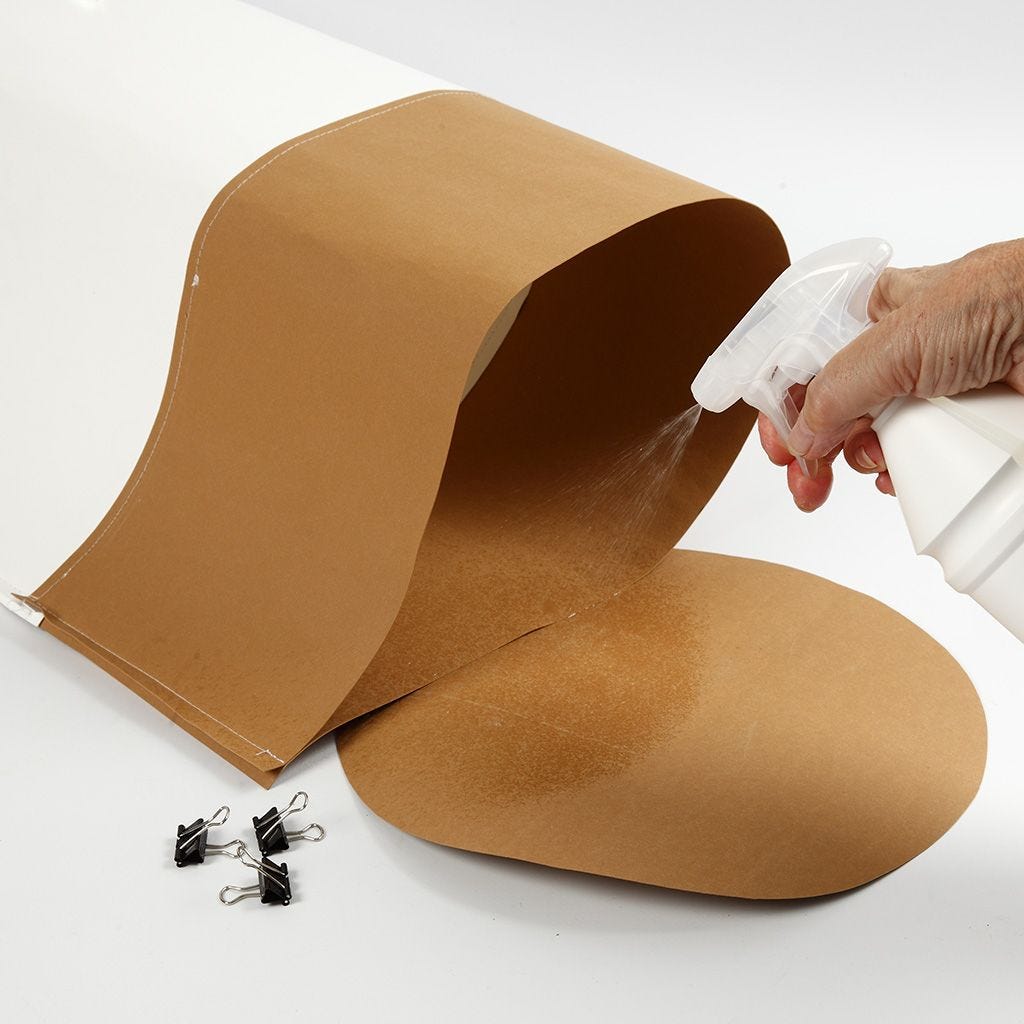 2
Sew together along the long side to form a tube.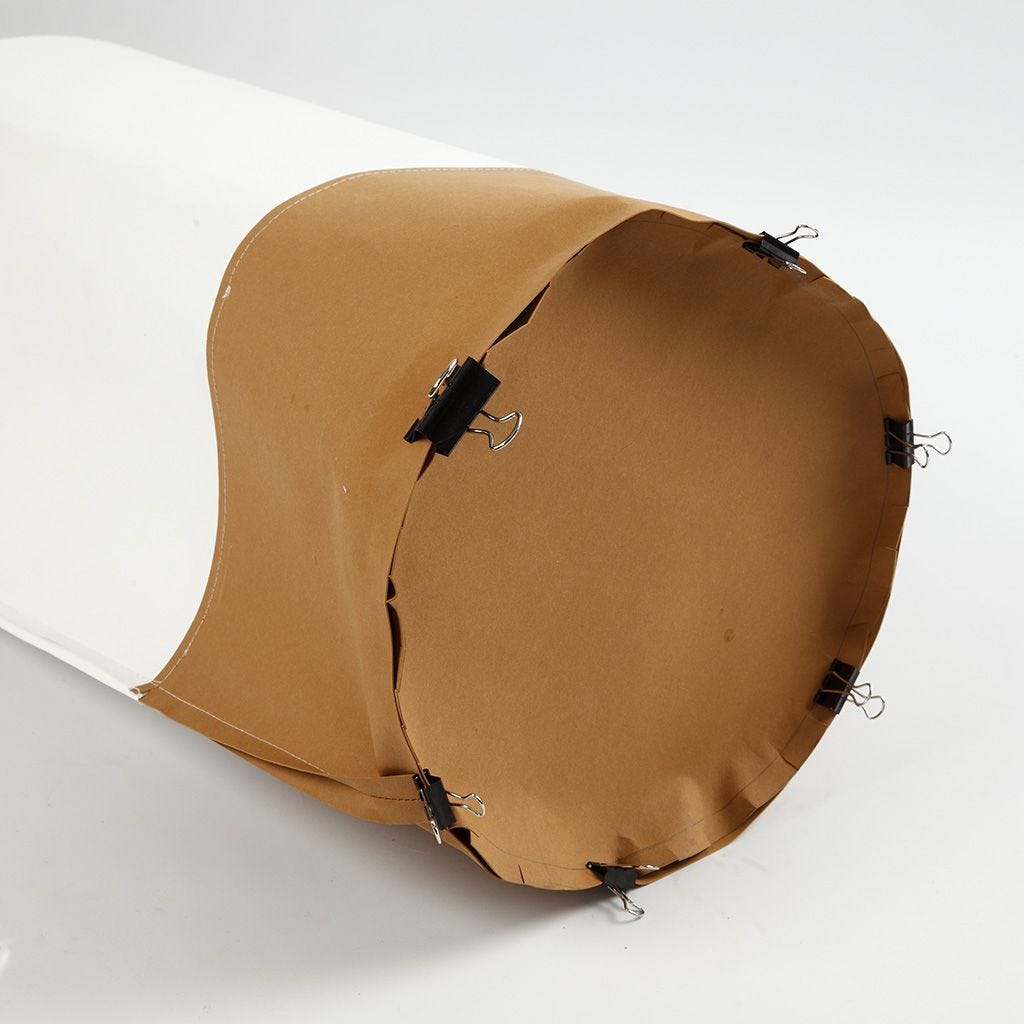 3
Cut 1 cm deep notches in the circle and hold the parts together with clips. Sew the parts together.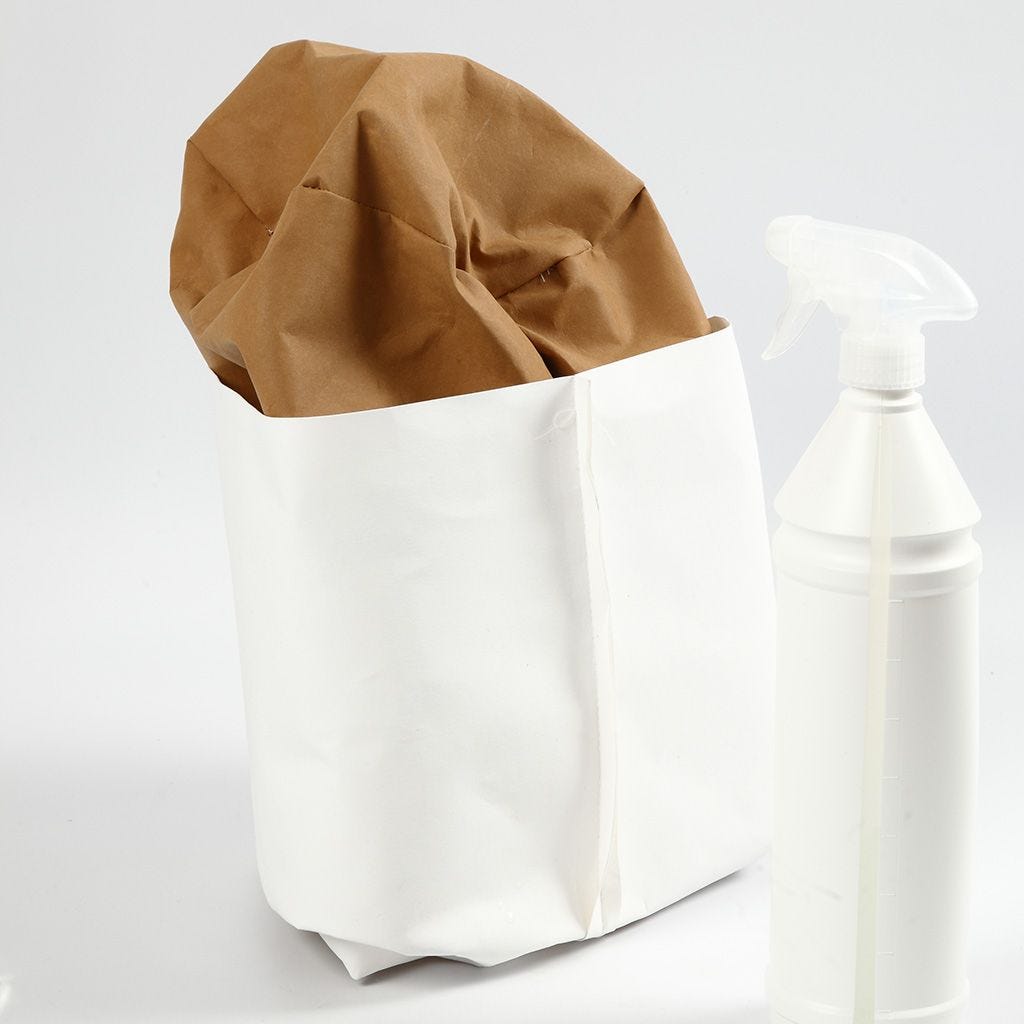 4
Spray the paper with water and turn inside out. Fold down the edge approx. 12 cm from the top.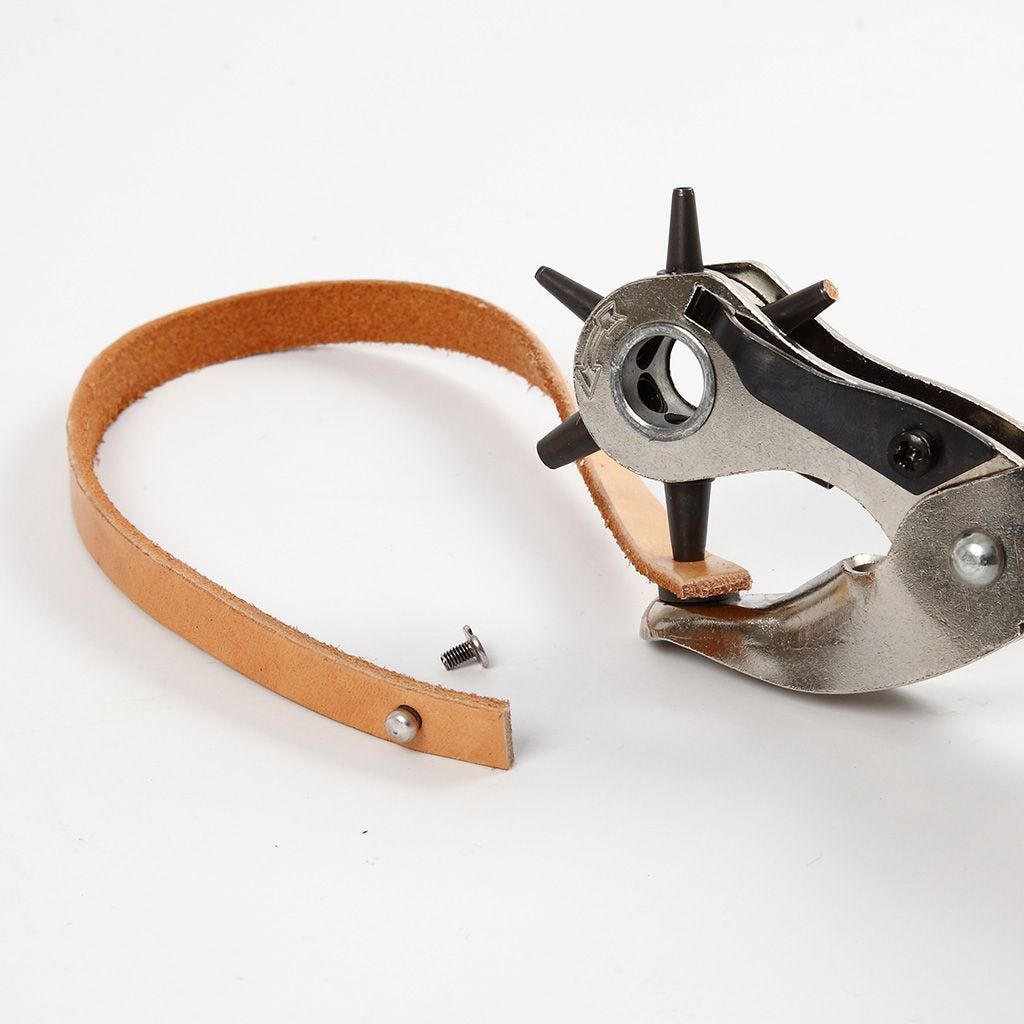 5
Cut 2 x 33 cm straps and make holes for the metal stud.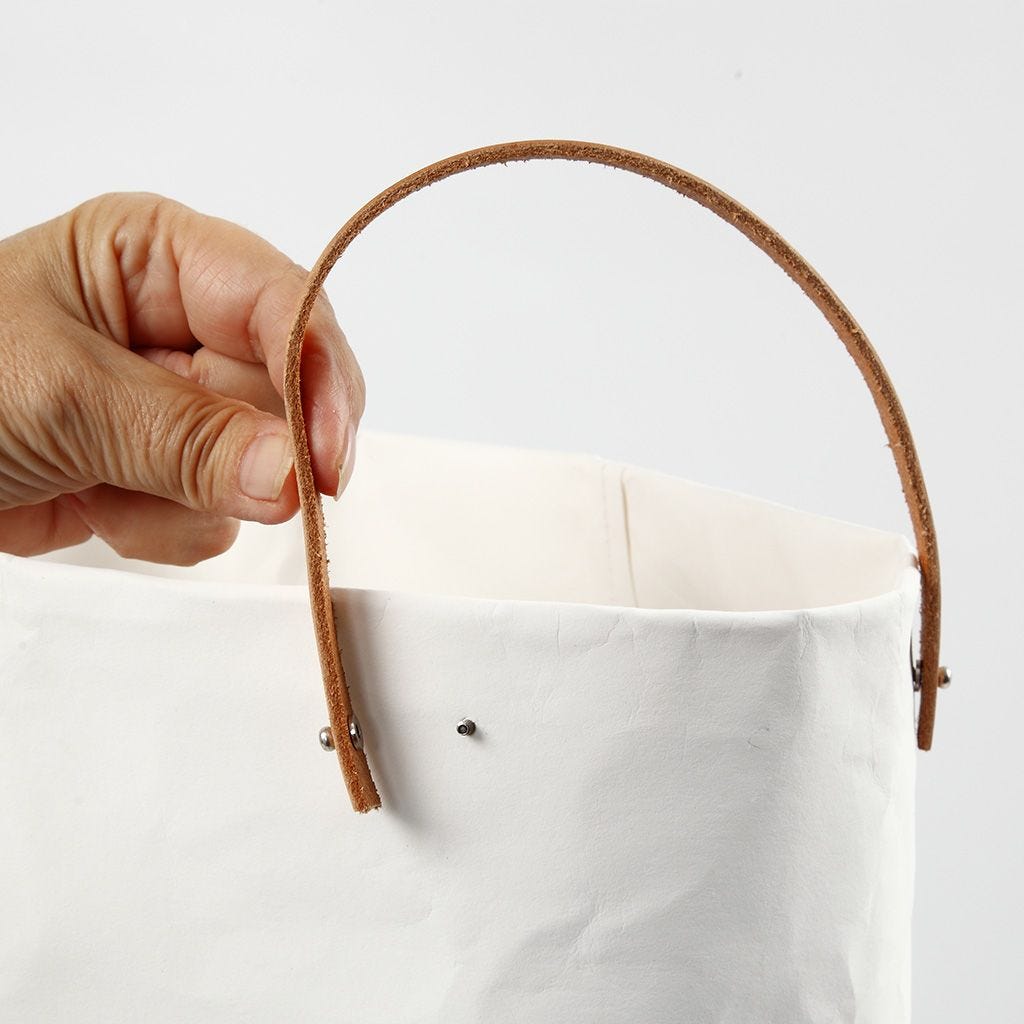 6
Make holes in the bag. Insert the two-part metal stud and assemble.