A wall hanging decoration with wool on embroidery frames
A wall hanging decoration with wool on embroidery frames
Make your own wall hanging decoration by tying long pieces of wool around two different sized embroidery frames and hang them with natural twine.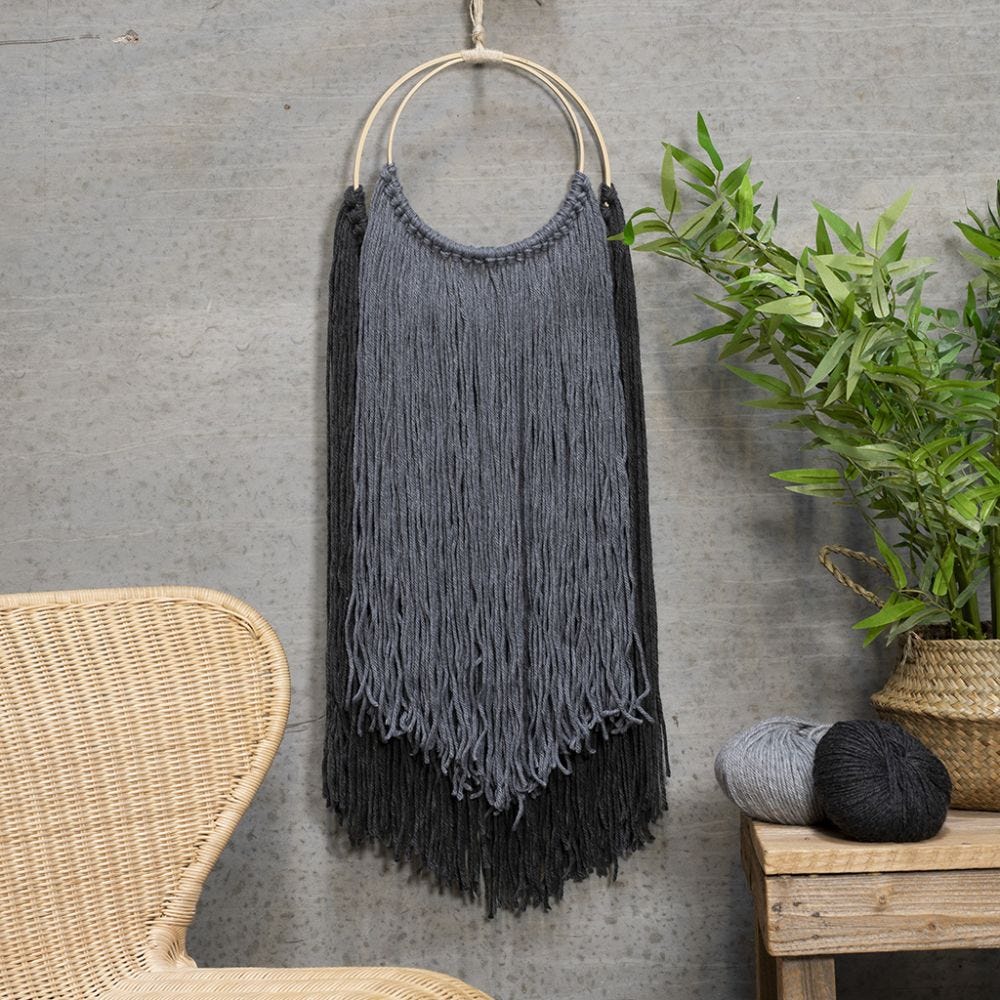 How to do it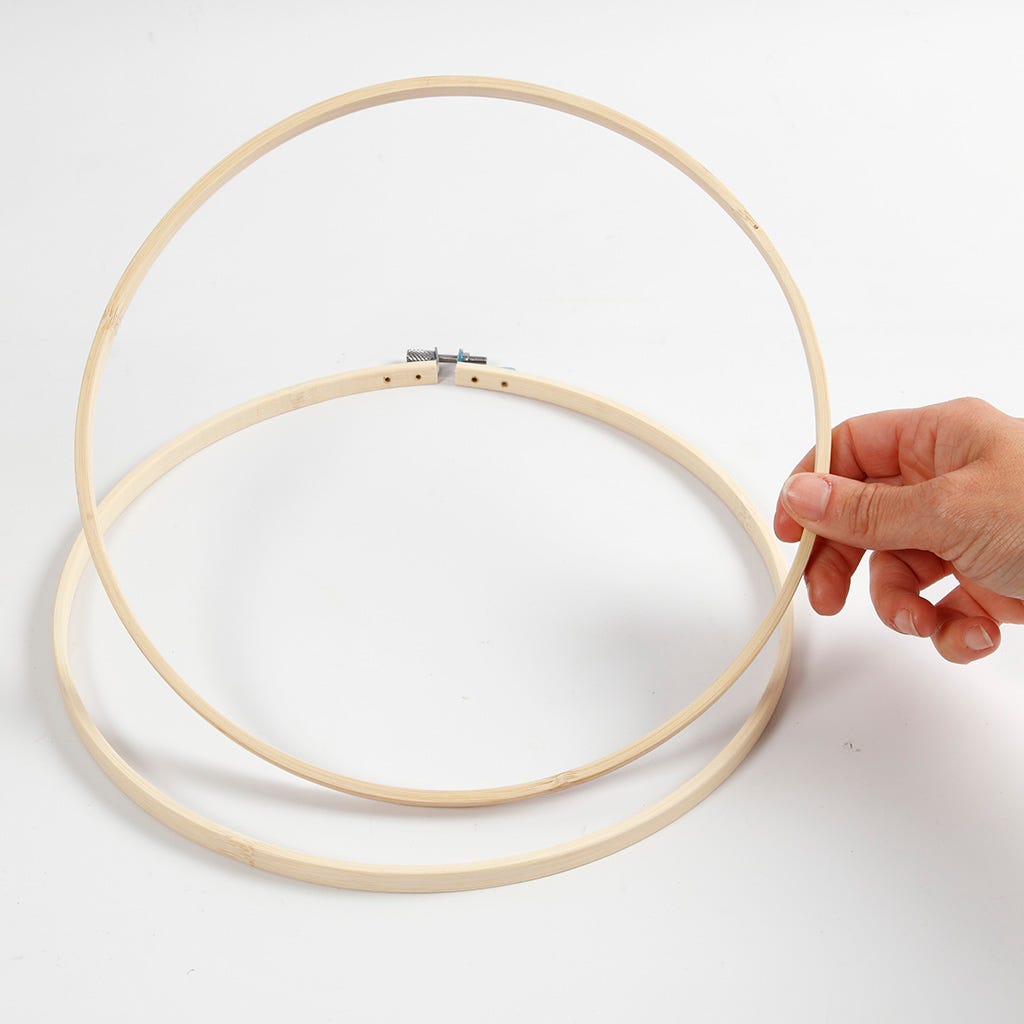 1
Take the two embroidery frames apart and only use the inner frames.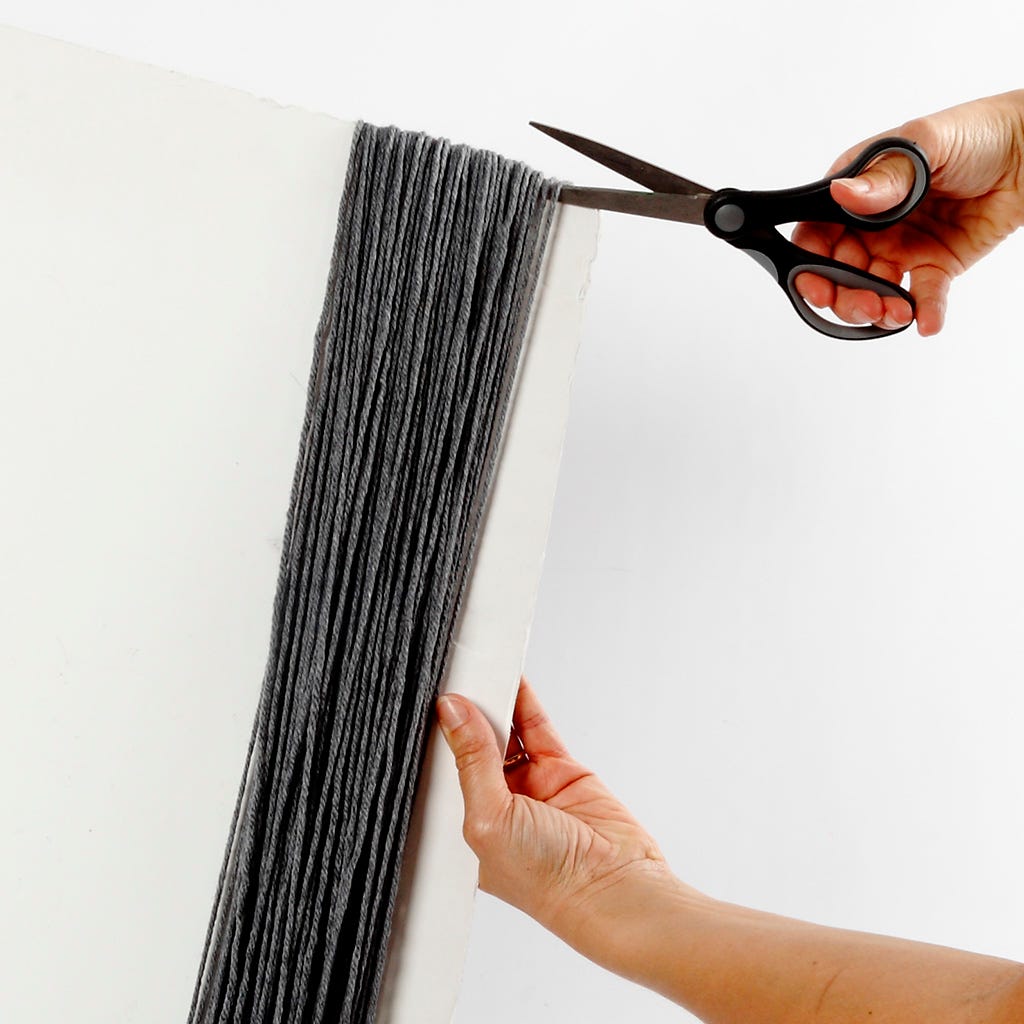 2
Cut 140 cm pieces of wool, using one ball of wool for each embroidery frame. You may wrap the wool around a piece of card or cardboard which measures half your chosen length and then cut the wound wool at one end.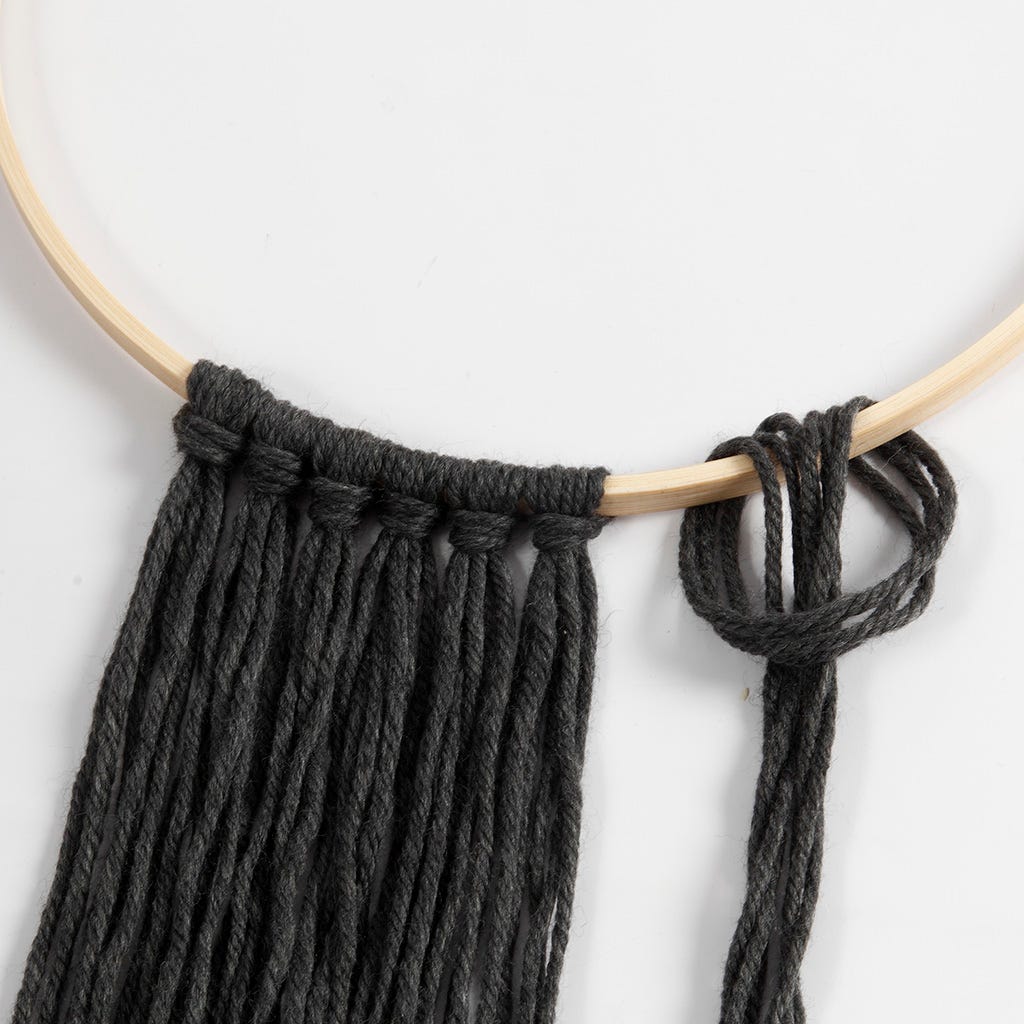 3
Gather three pieces of wool, double over and tie them around the embroidery frame with a loop as shown in the photo. For this wall hanging decoration we have made 28 loops on each embroidery frame.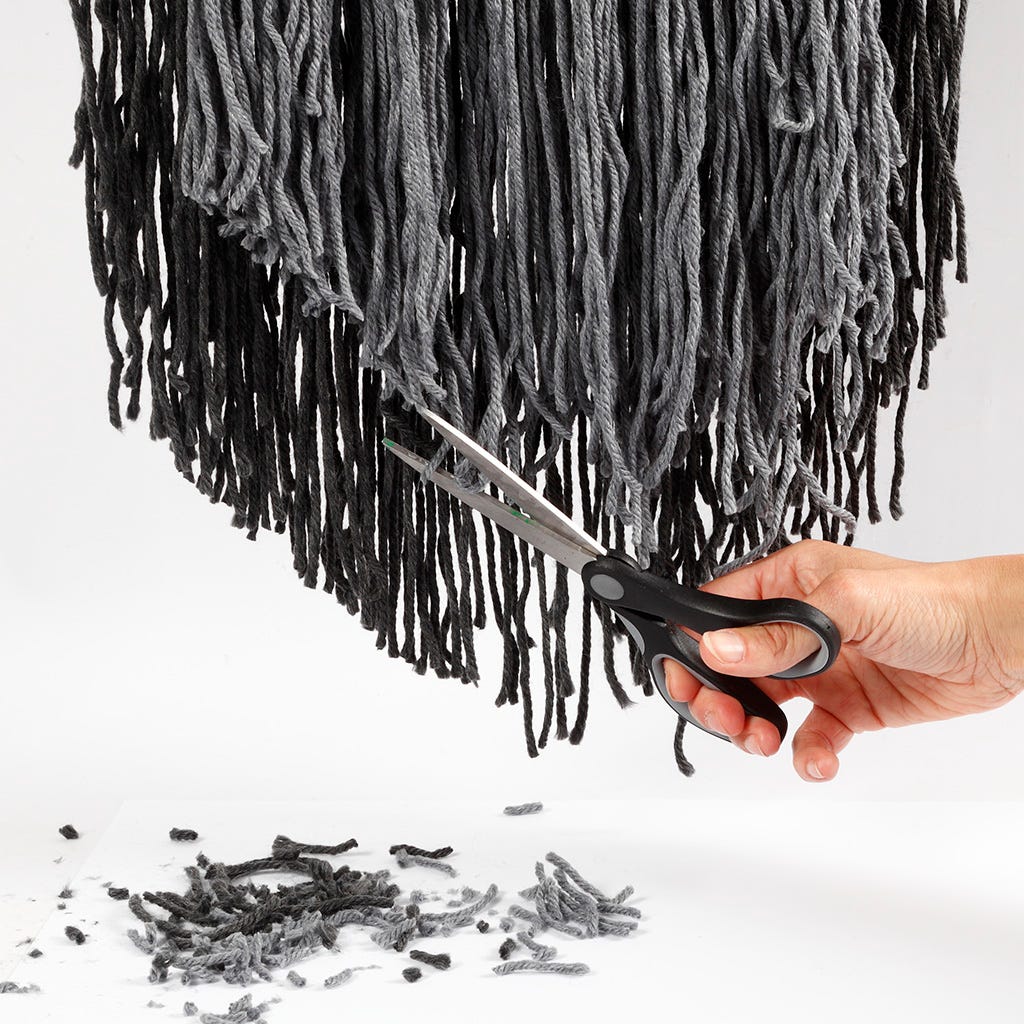 4
Trim the ends with a pair of scissors to give the hanging decoration your chosen shape. Here we have shaped it into a point.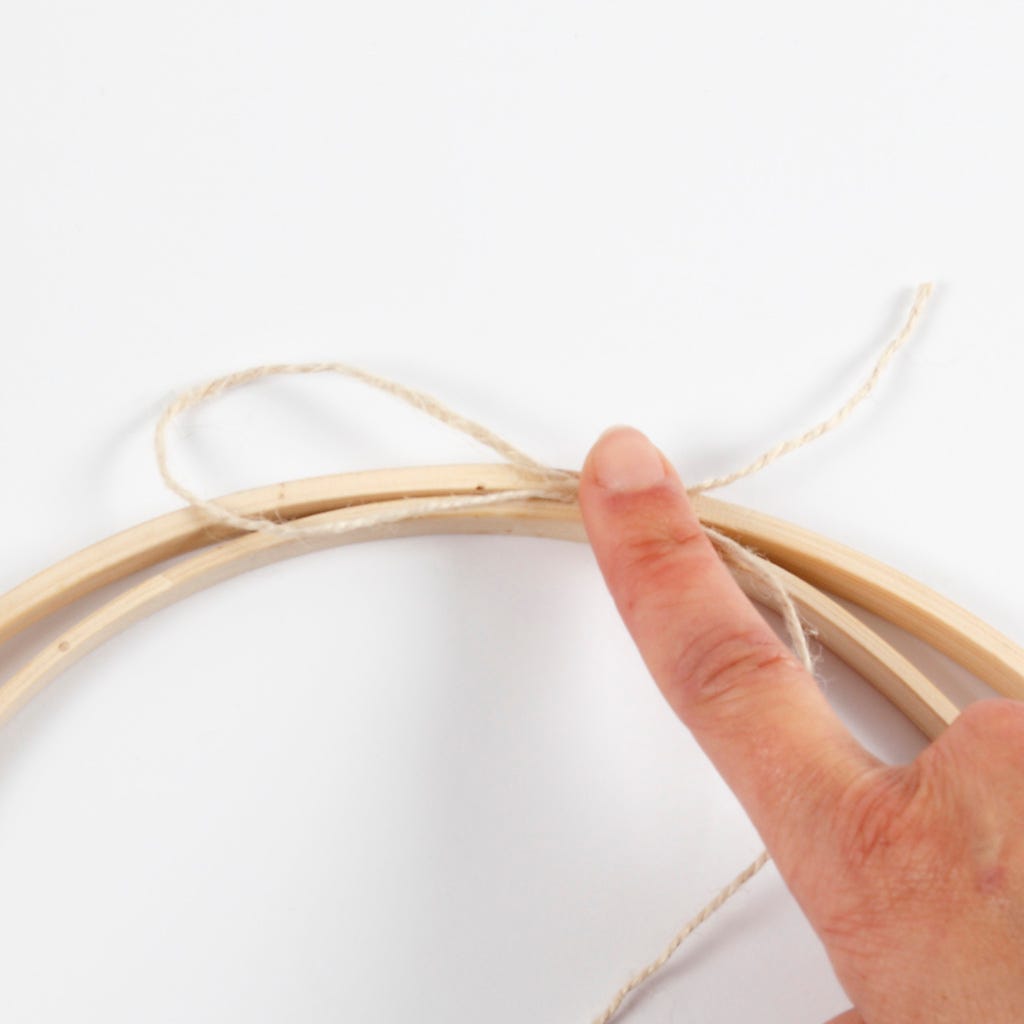 5
Tie two embroidery frames together with a piece of natural twine. First make a loop as shown in the photo.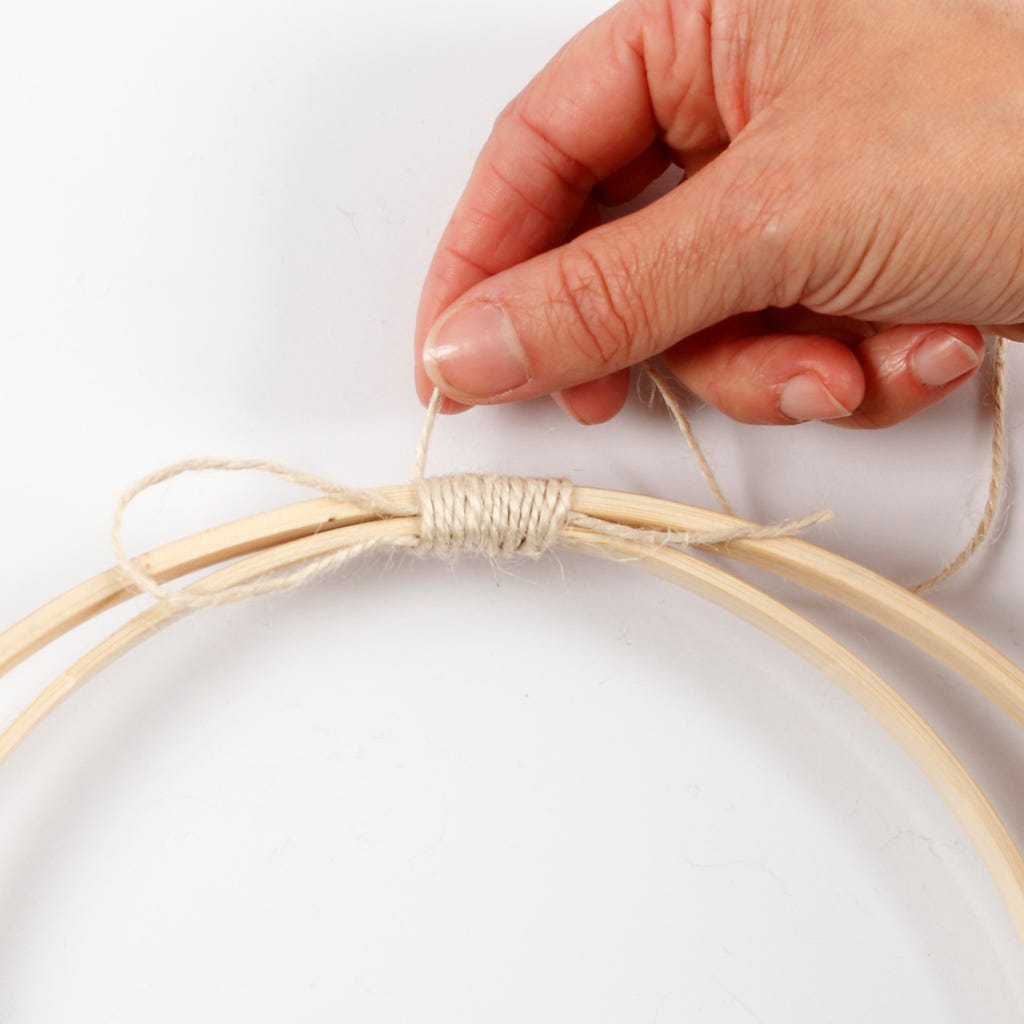 6
Now wind the piece of natural twine around the bamboo rings.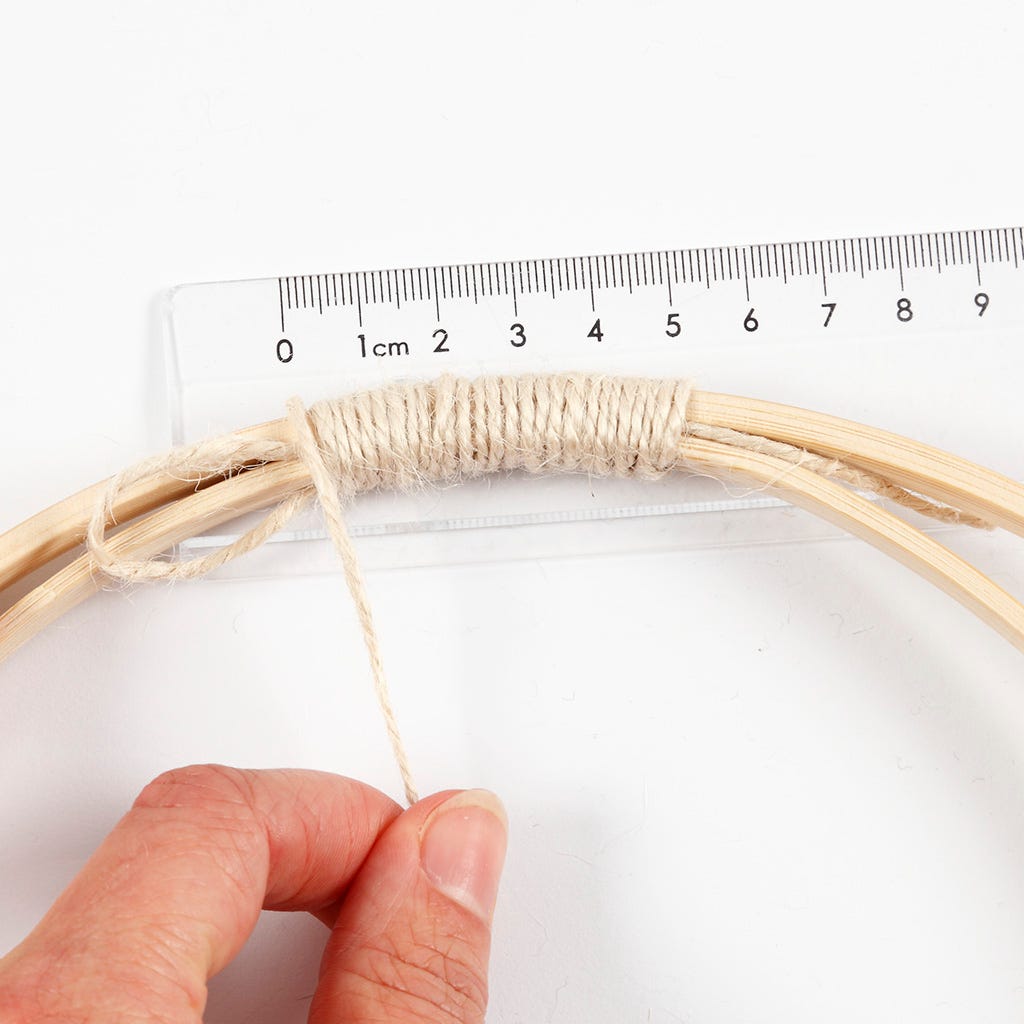 7
Finish the winding when it is approx. 5 cm. Make sure that the loop and the end of the twine are still visible.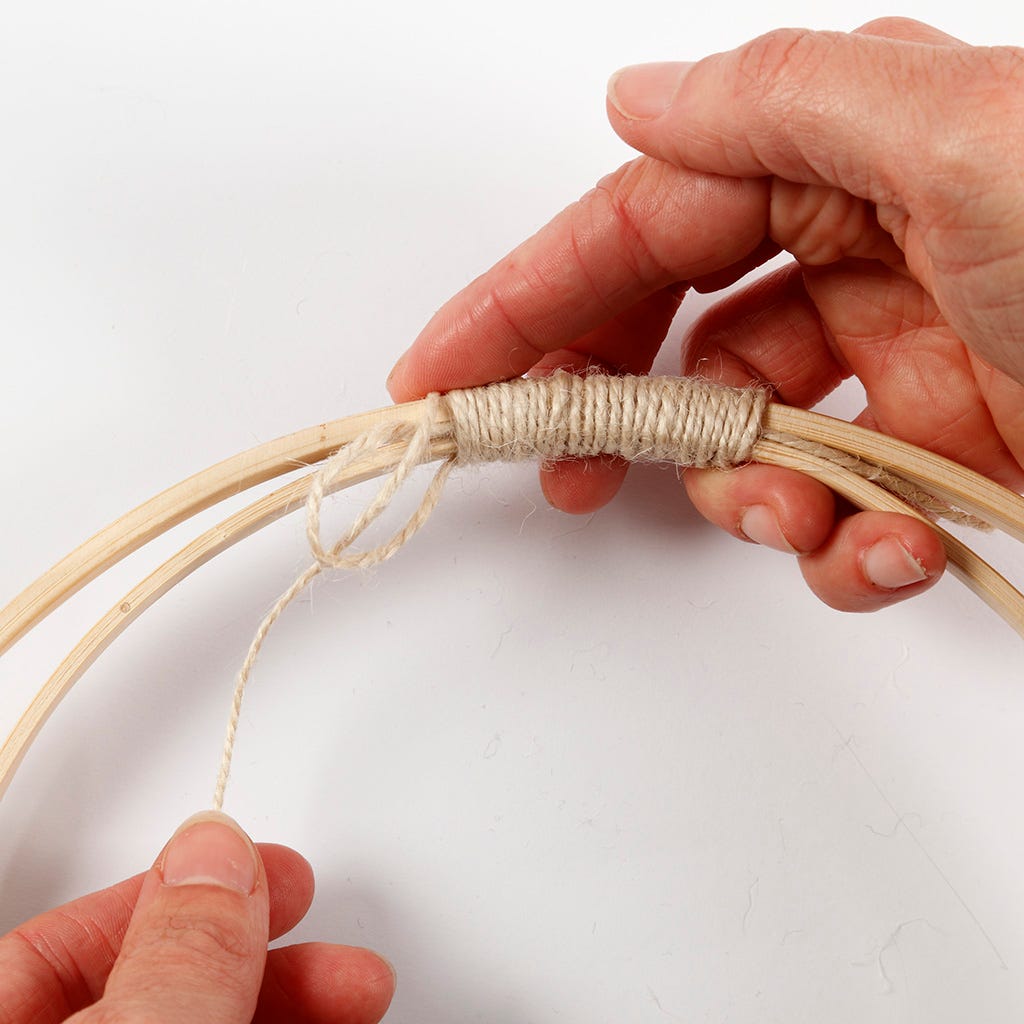 8
Feed the end of the piece of natural twine through the loop.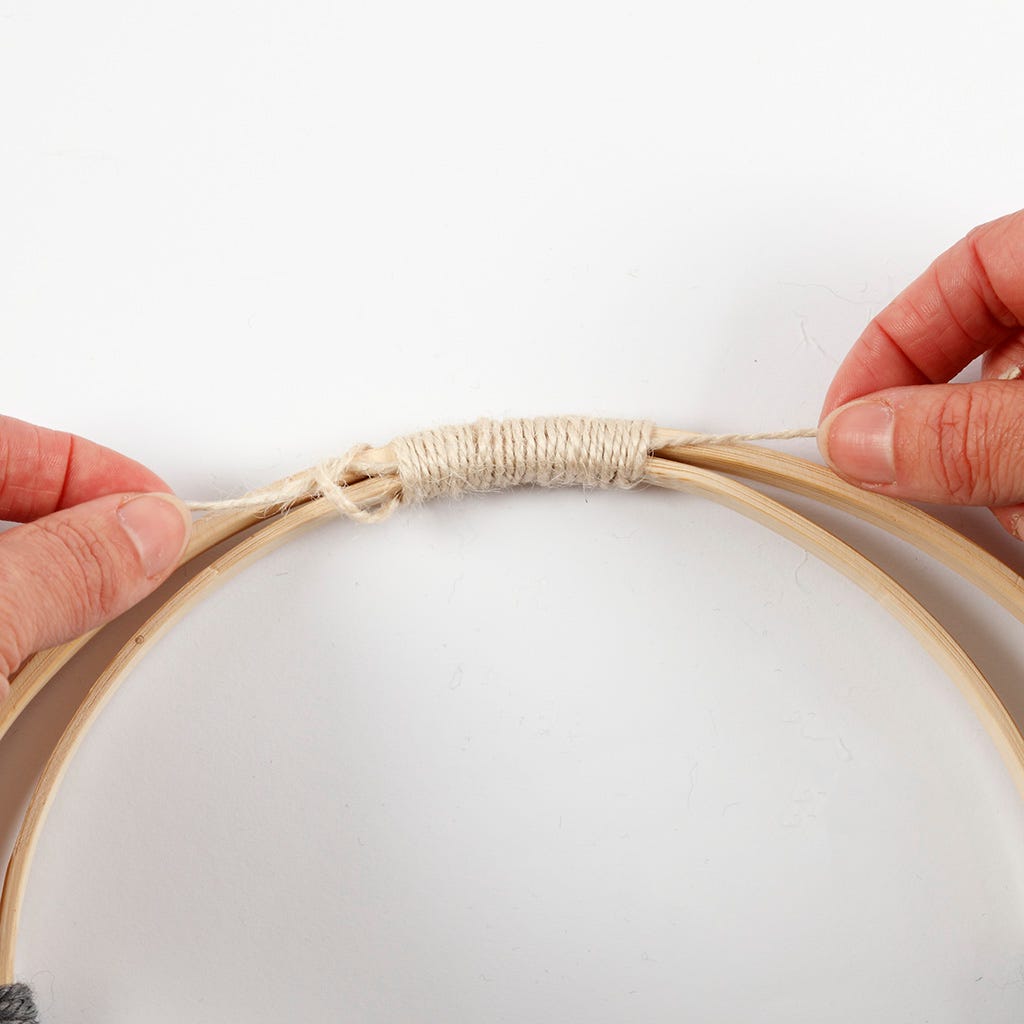 9
Pull at both ends thus tying a knot underneath the winding.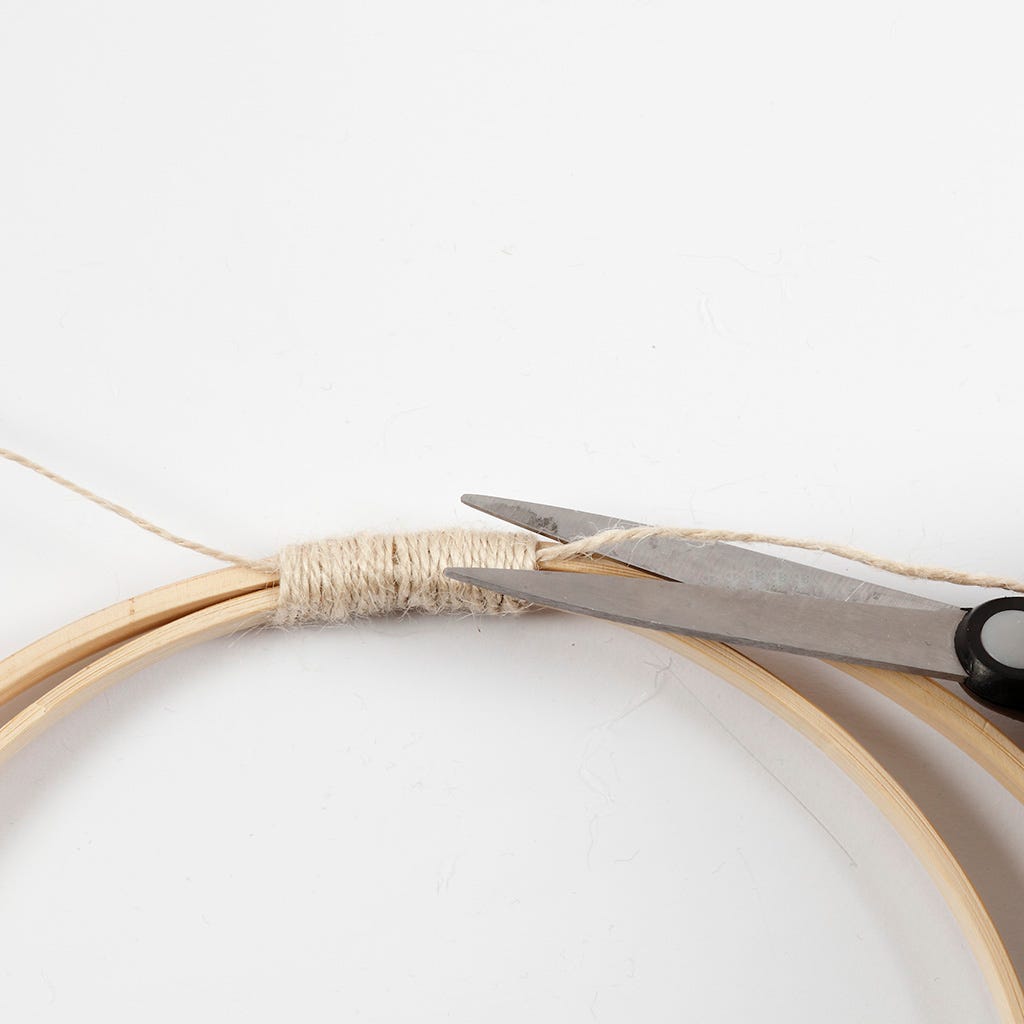 10
Cut off the ends once the knot is completely tight.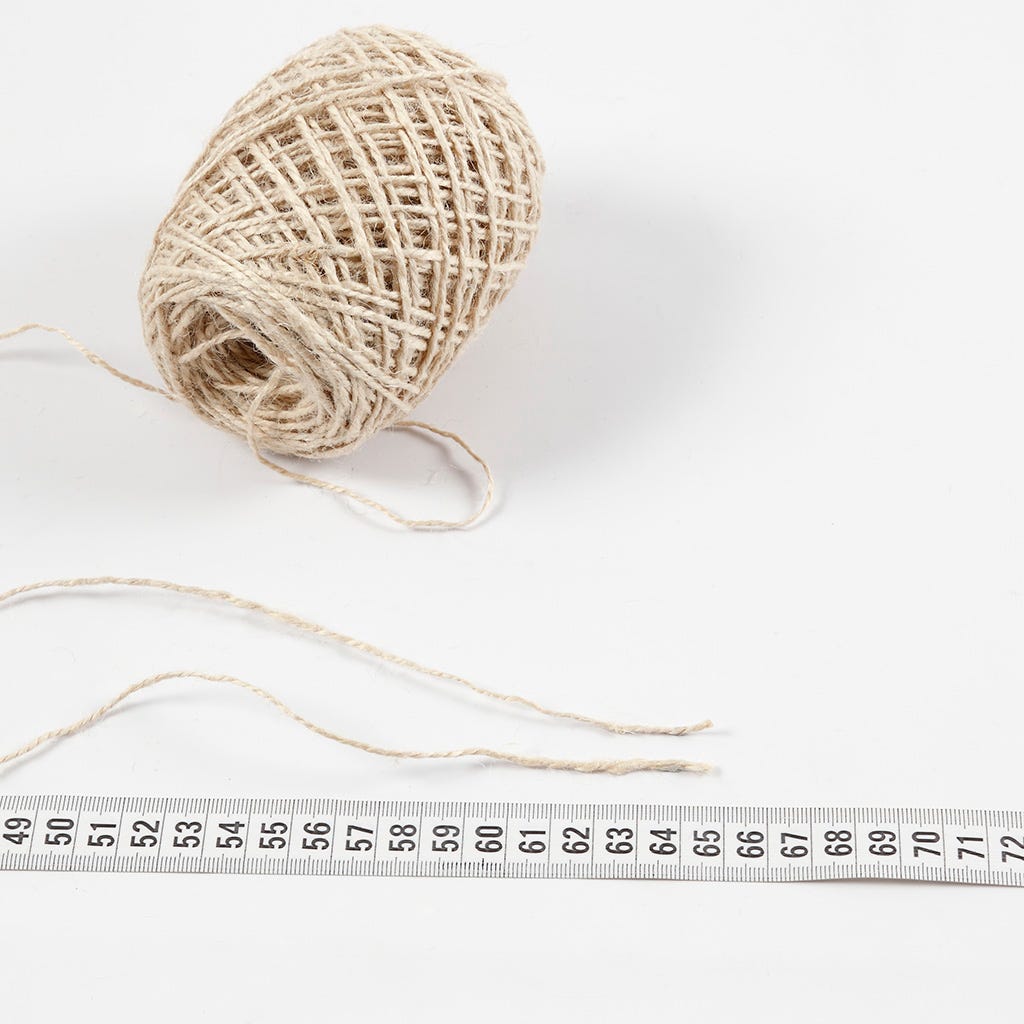 11
Cut another five pieces of natural twine.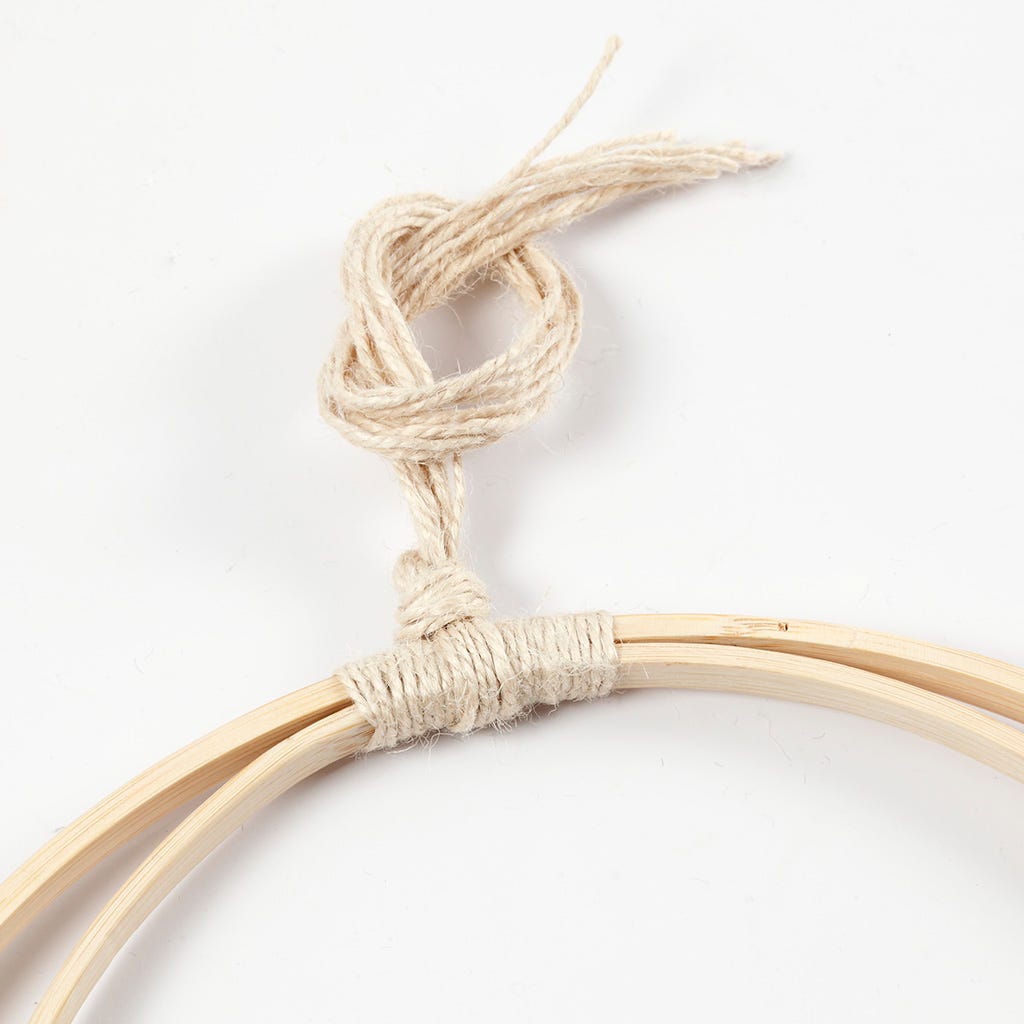 12
Gather the five pieces of twine and tie them around the middle of the winding with a knot. Tie a knot at the other end, thus making a loop for hanging.