A Wall Clock decorated with Craft Paint
A Wall Clock decorated with Craft Paint
This wooden clock face is painted with black Plus Color craft paint and decorated with patterns and dots using Plus Color markers. The clock mechanism is fitted at the end.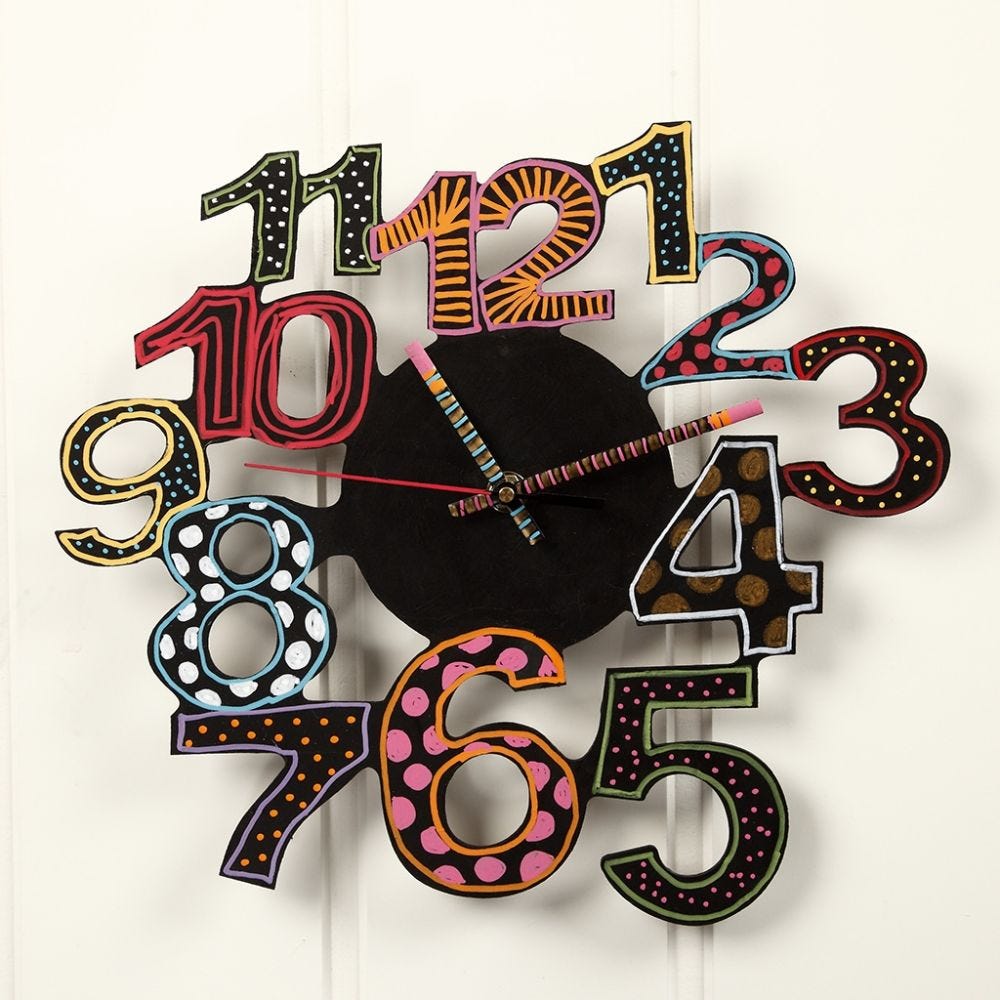 How to do it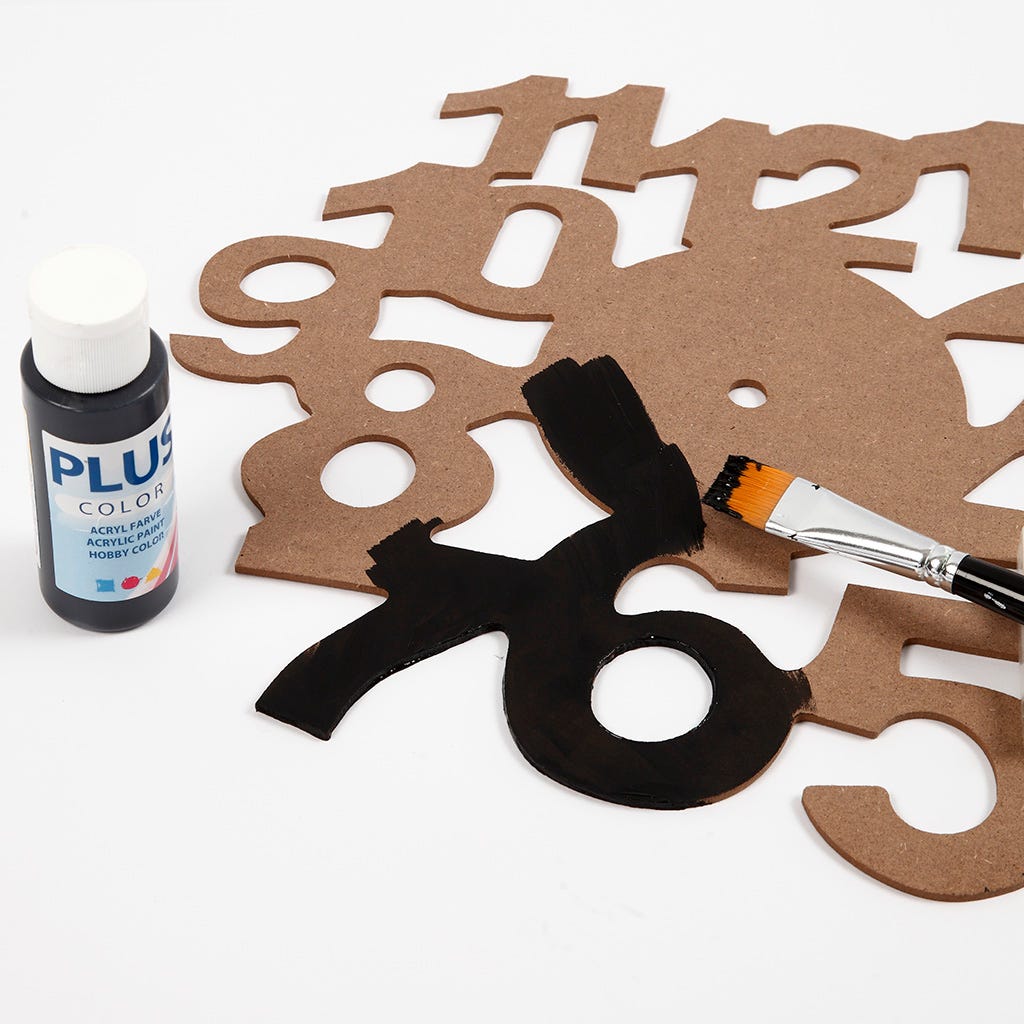 1
Paint the clock face with black Plus Color craft paint. If the paint is completely soaked into the wood, you may apply an extra coat. Leave to dry completely before step 2.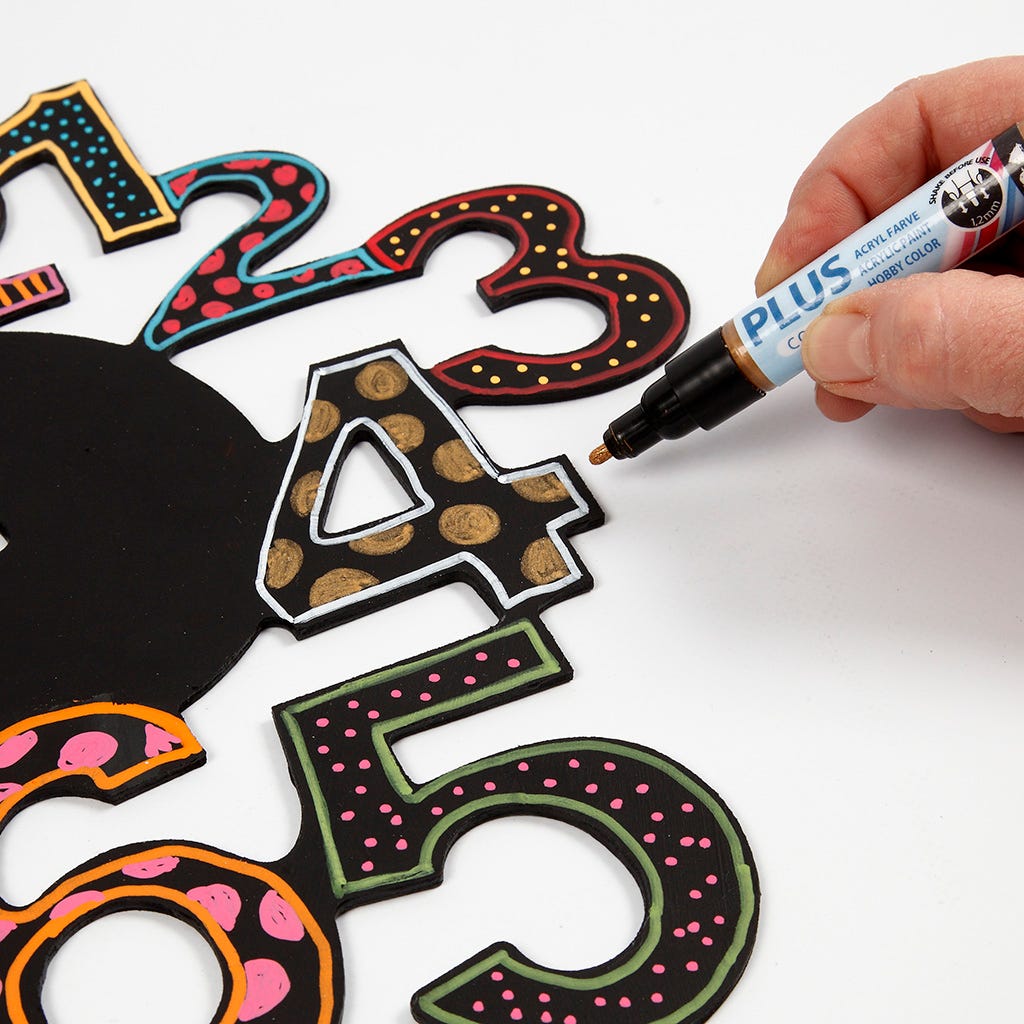 2
Decorate with Plus Color markers and leave to dry.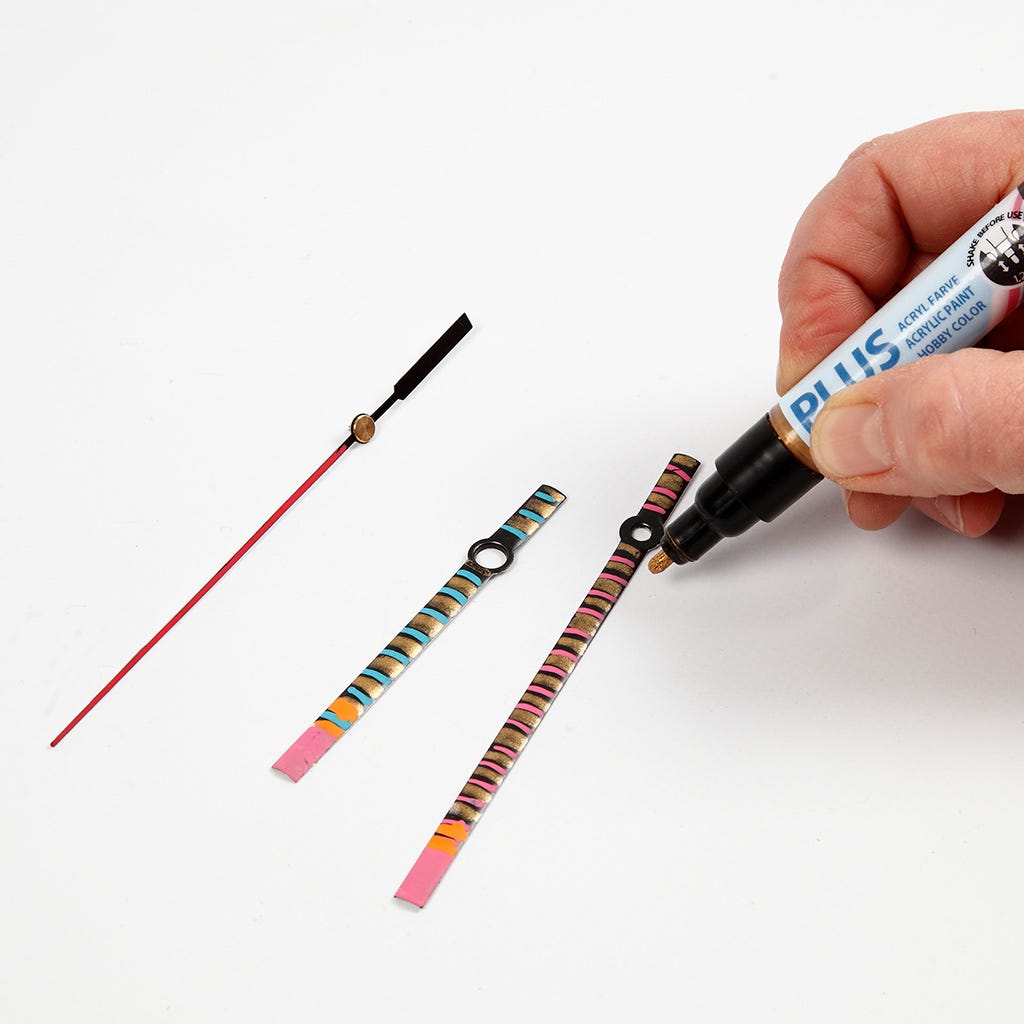 3
Decorate the clock's hands for the clock mechanism.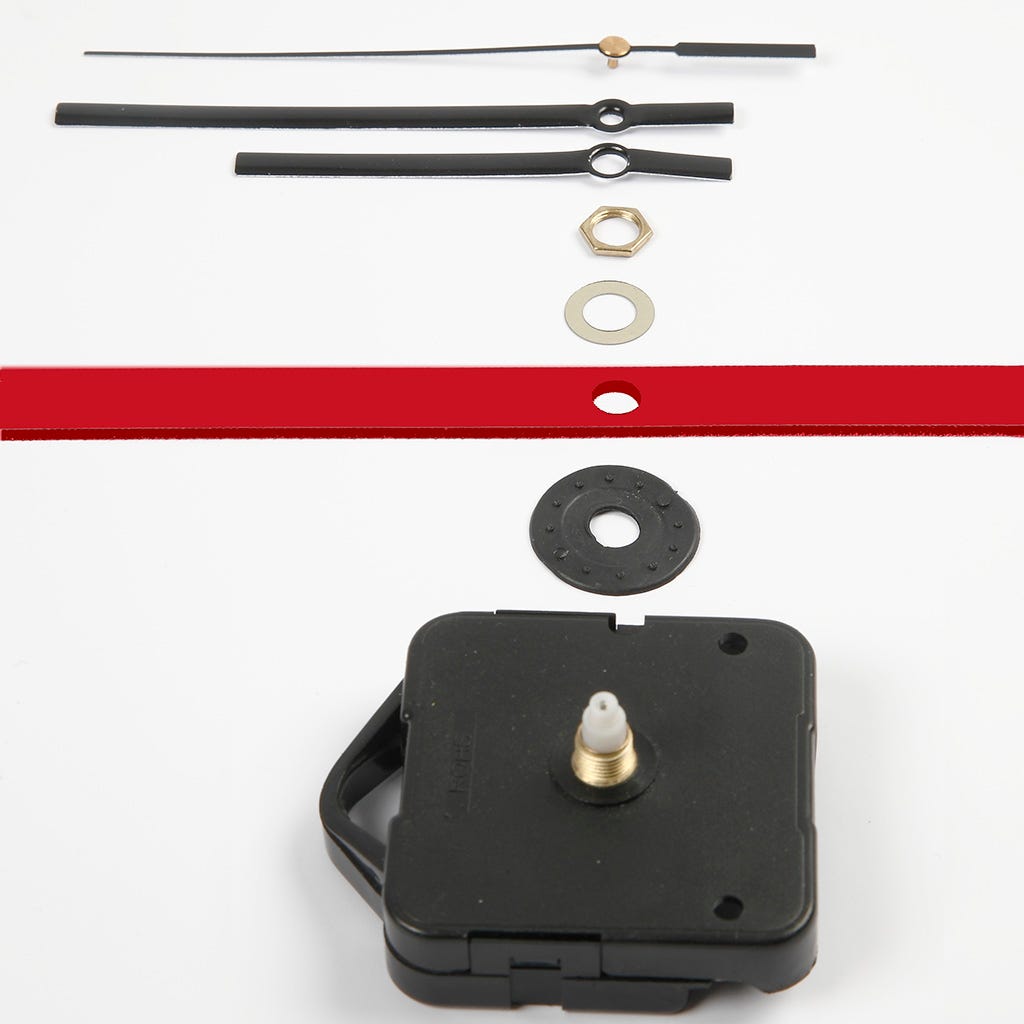 4
Fit the clock mechanism in the order illustrated. Carefully push on the clock's hands (minute and hour) until you hear a click. Screw on the second hand and finally insert the battery.