A vase from a glass bottle covered with papier-mâché
A vase from a glass bottle covered with papier-mâché
Make vases from glass bottles covered with papier-mâché pulp. Pulp is a paper and glue mixture which only needs mixing with water to make papier-mâché. Use the papier-mâché pulp exactly as it is (the colour is off white) or mix a small amount of craft paint into the papier-mâché pulp to colour the pulp.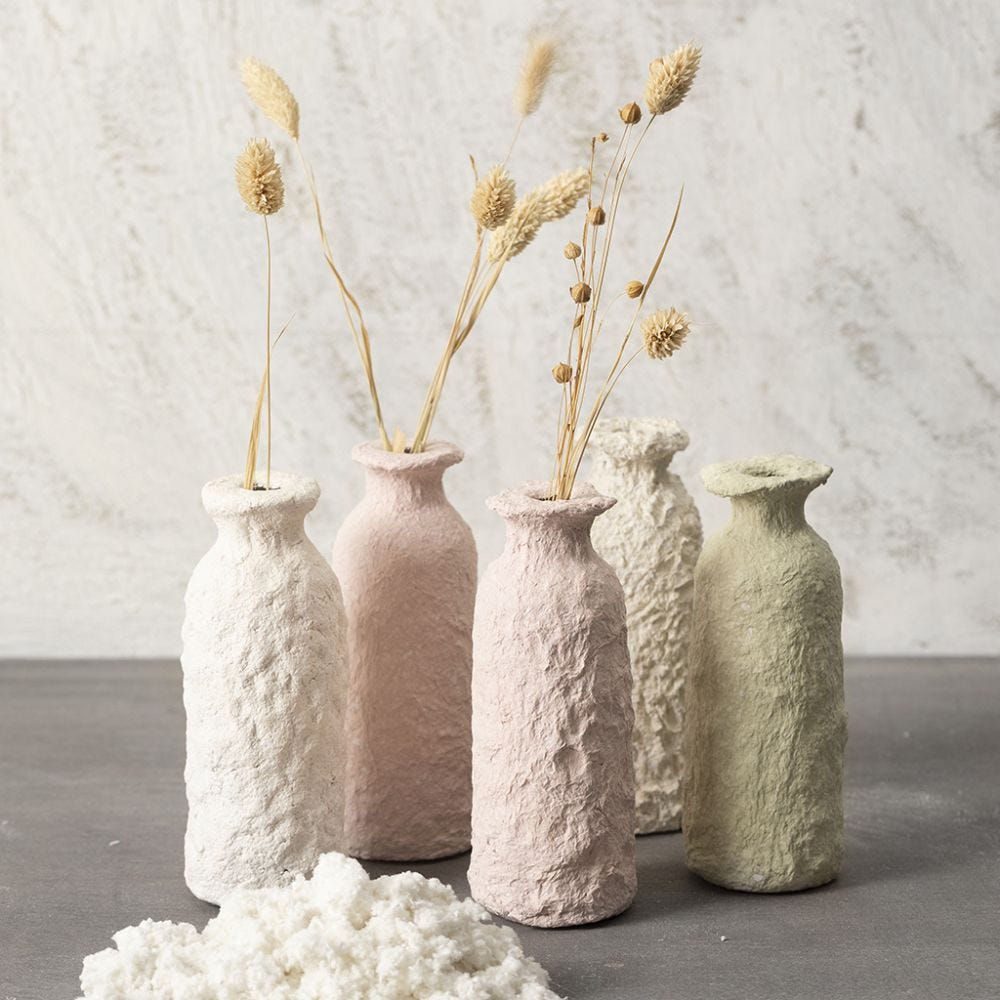 How to do it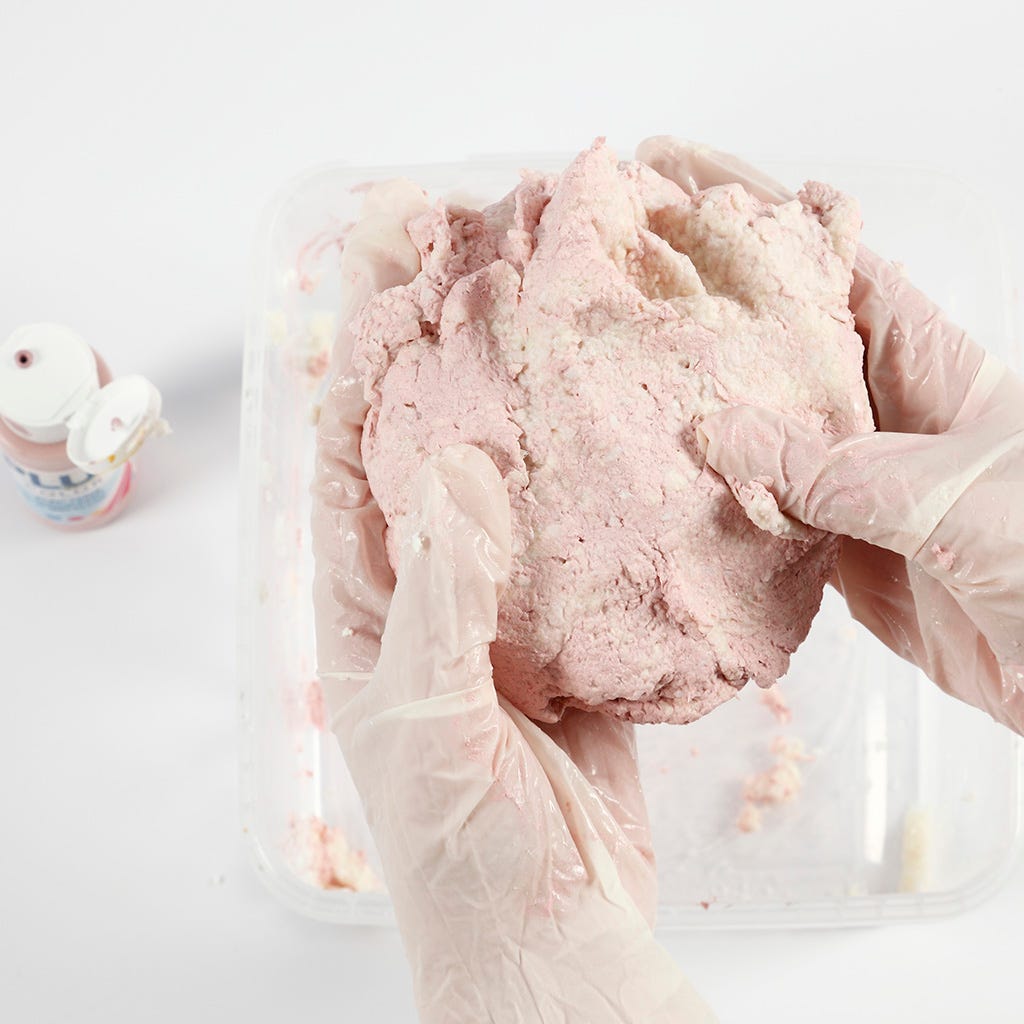 1
Mix papier-mâché pulp with water in the ratio: 3 parts pulp to 1 part water. Knead the mixture together. Drip craft paint into the mixture if you want it to be coloured and knead the mixture with the paint. The more paint, the stronger the colour.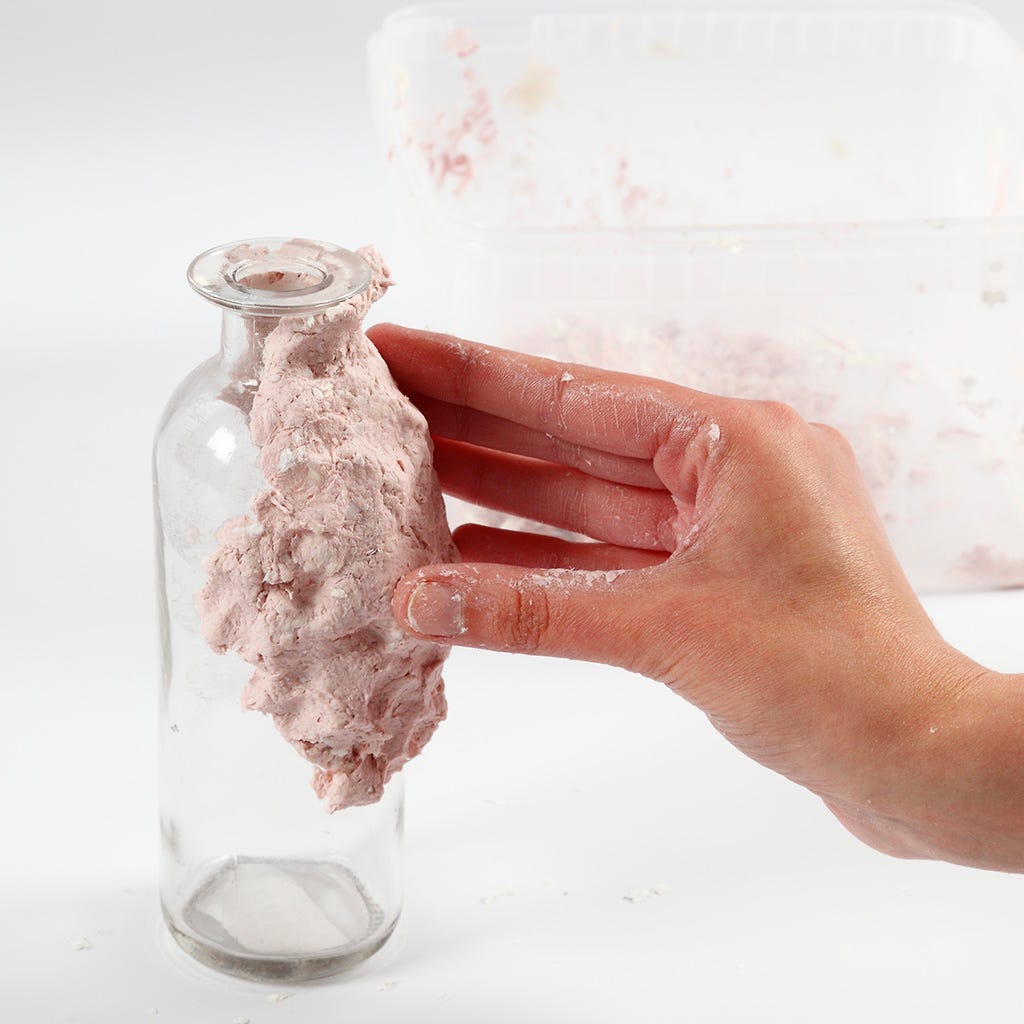 2
Cover the bottle with papier-mâché pulp by squeezing it onto the bottle all the way around.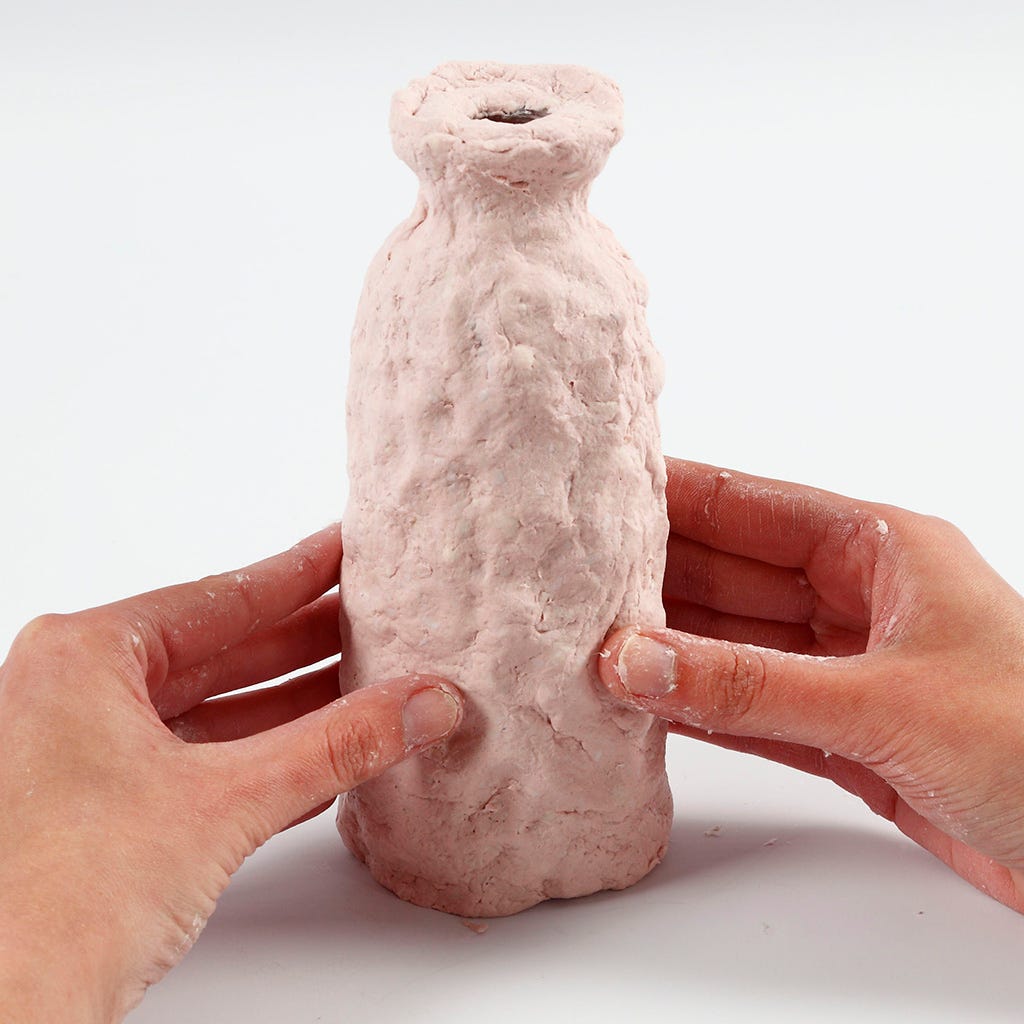 3
Make the surface completely smooth and even by "rubbing on" the pulp or make different structures in the pulp by pressing bumps or scratching the surface.
I'm shopping as
b2c incl. tax
b2b excl. tax
b2g excl. tax
Go back
I'm shopping as
Continue as guest
Copyright © 2013-present Magento, Inc. All rights reserved.