A Unicorn Lamp and a Fairy Light Garland
A Unicorn Lamp and a Fairy Light Garland
This unicorn lamp and the small unicorns in a row are rice paper lamps decorated with tassels, sequins and cut-out glitter paper designs using the attached template for this idea number.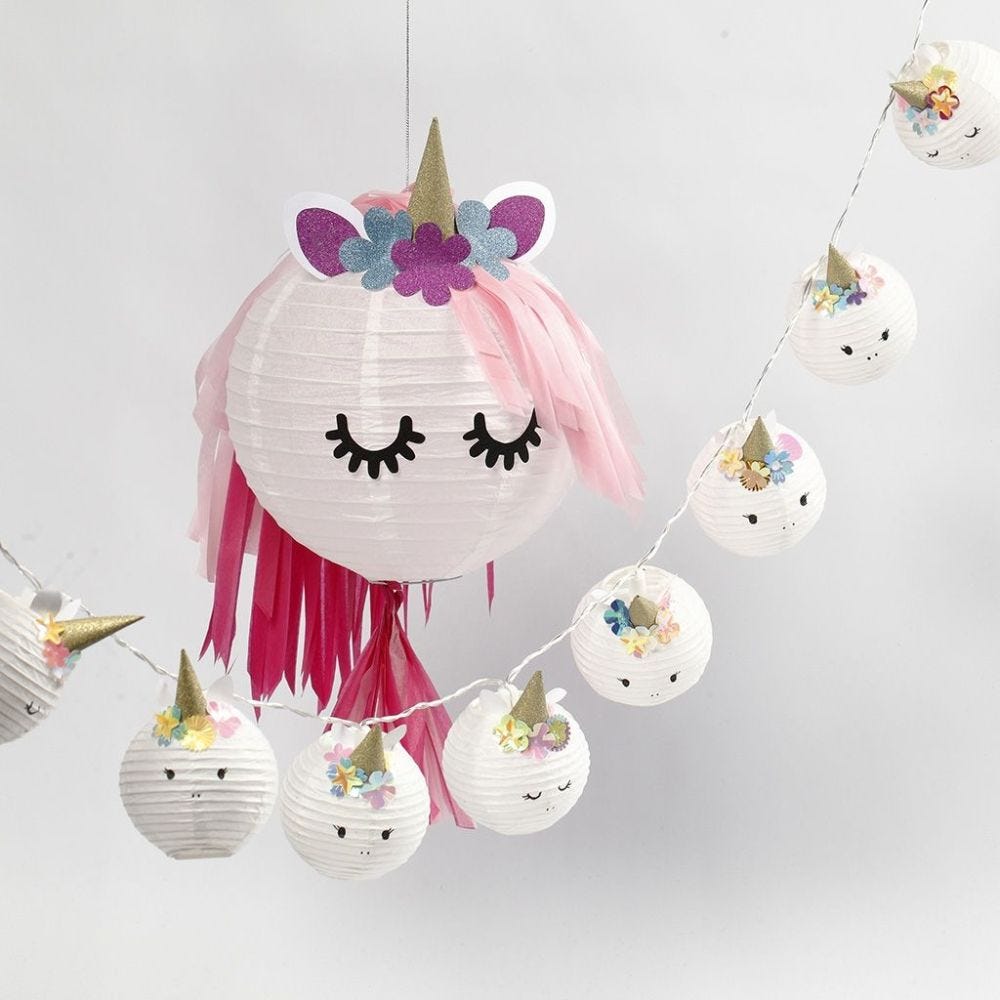 How to do it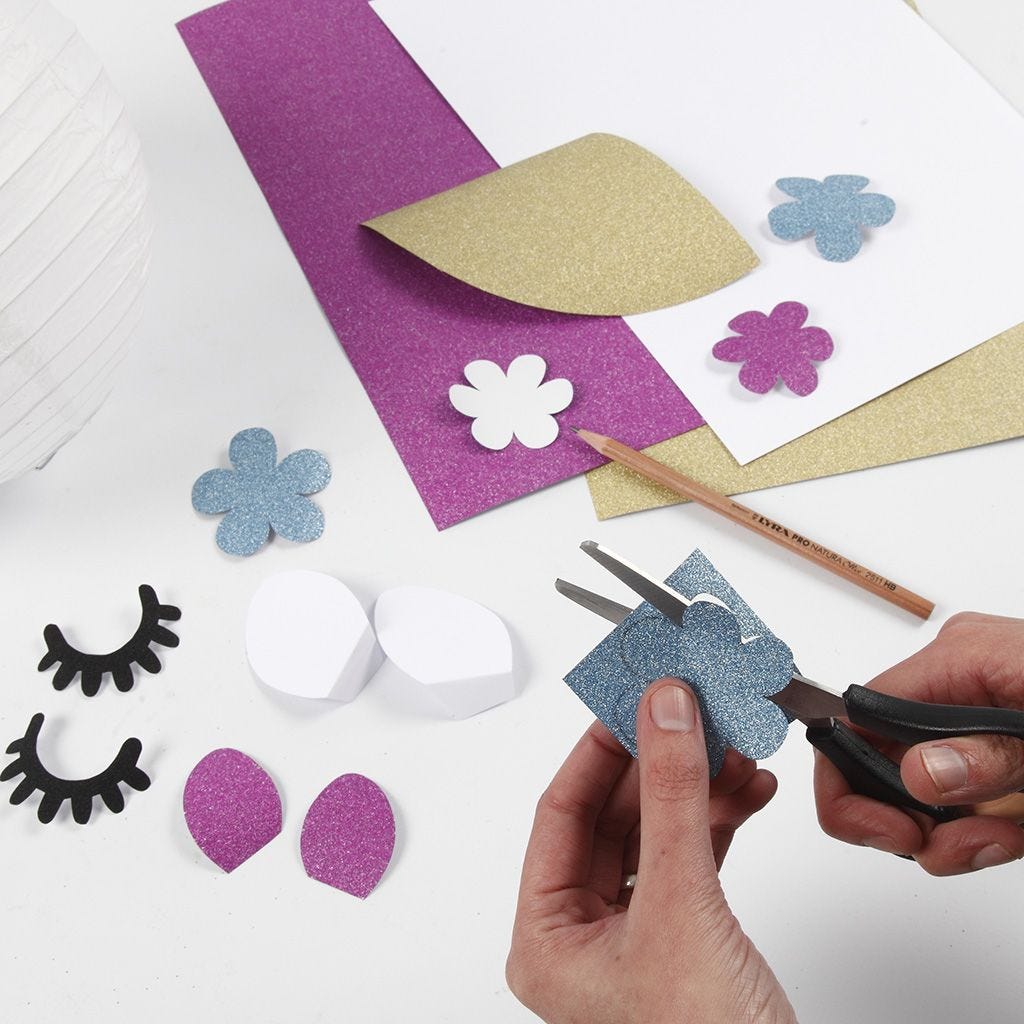 1
Print out the attached template and copy the parts onto glitter paper. Cut out the parts you need. The template contains unicorn horns and ears for the big unicorn as well as the small unicorns.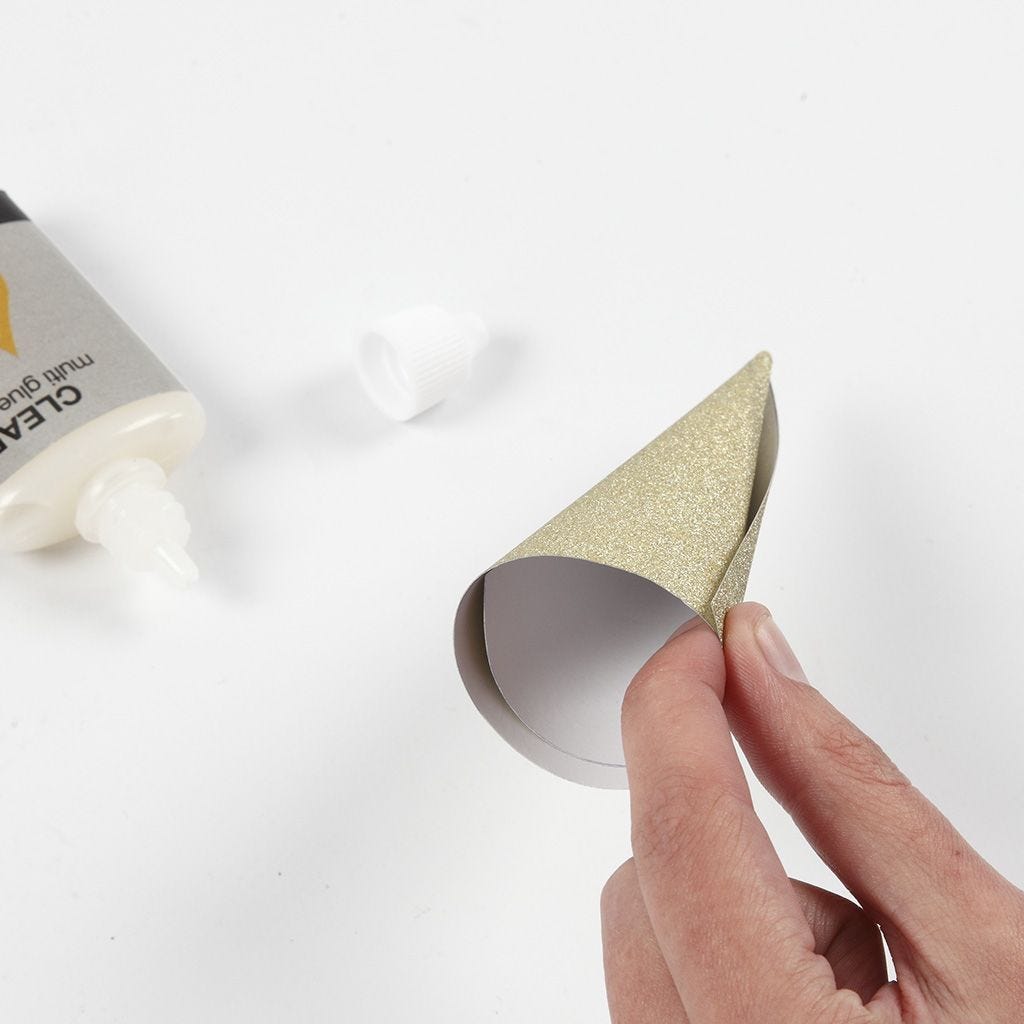 2
Roll the cut-out horn template into a cone and glue together.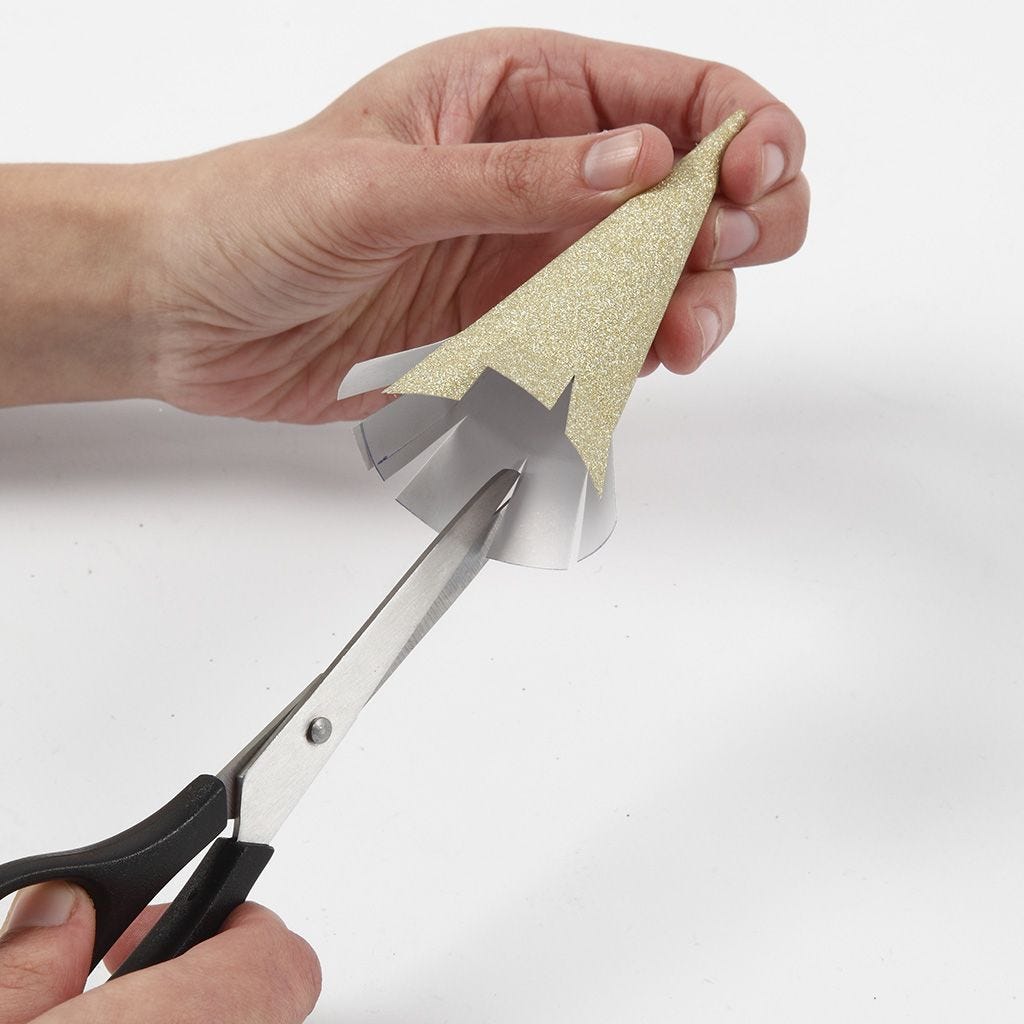 3
Cut notches along the bottom of the horn to make small flaps. See the next step for folding the flaps to give the horn a base.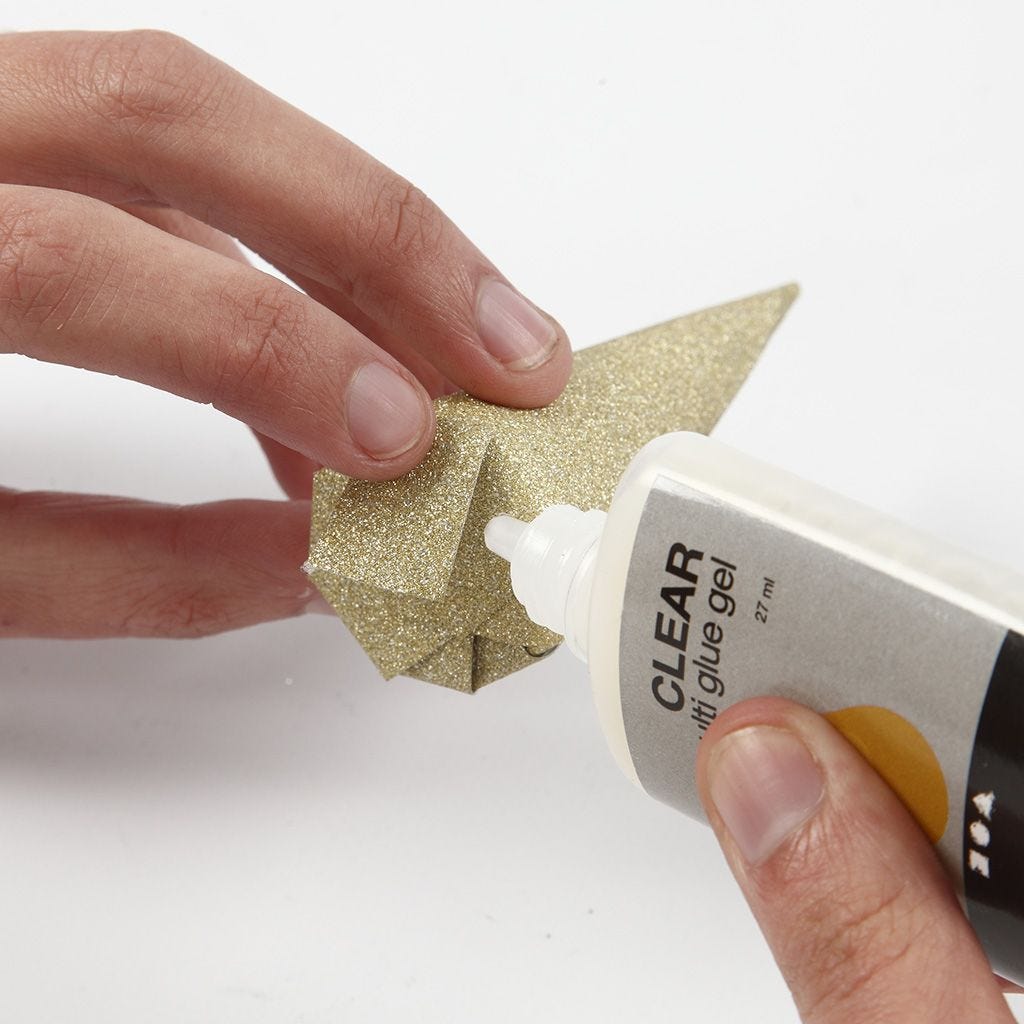 4
Fold the flaps towards the middle of the horn and glue together.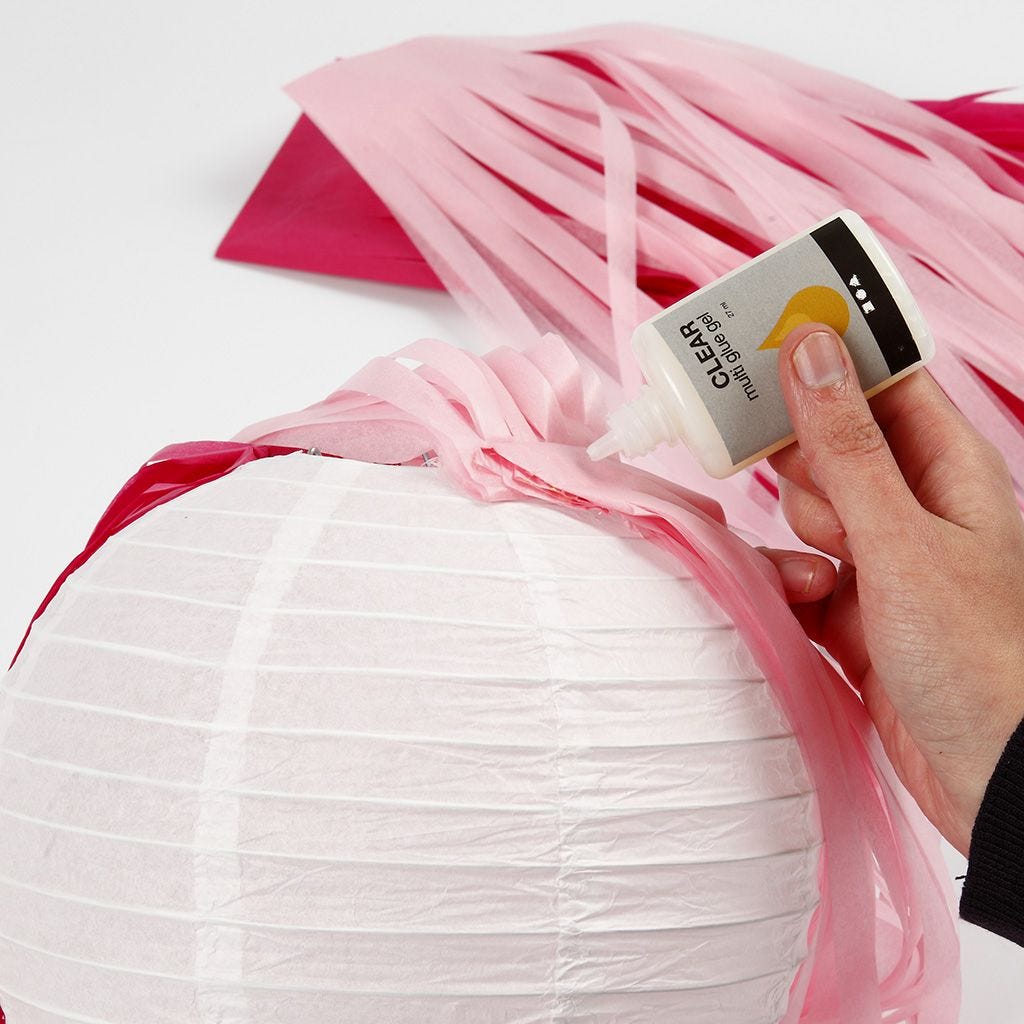 5
Glue tissue paper tassels around the opening of the lamp at the top.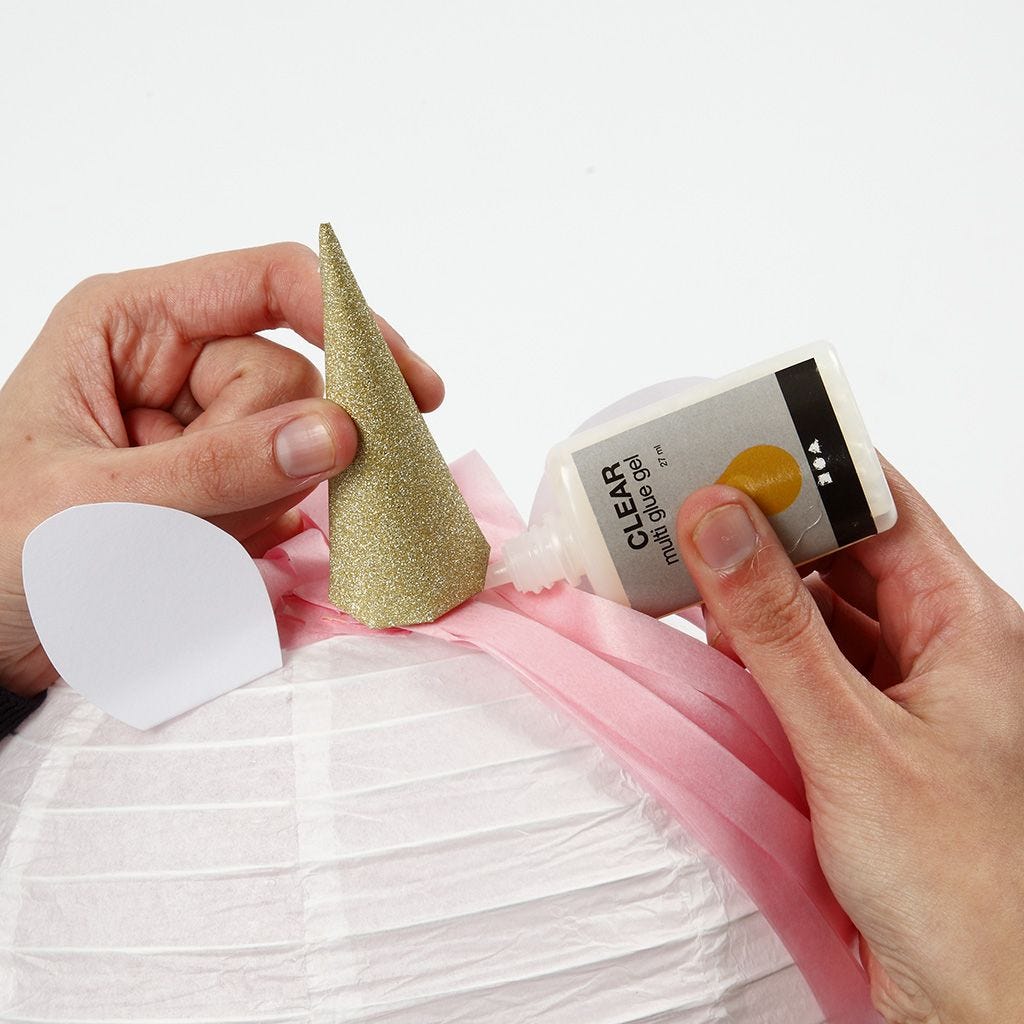 6
Bend the ears and glue them and the horn onto the lamp.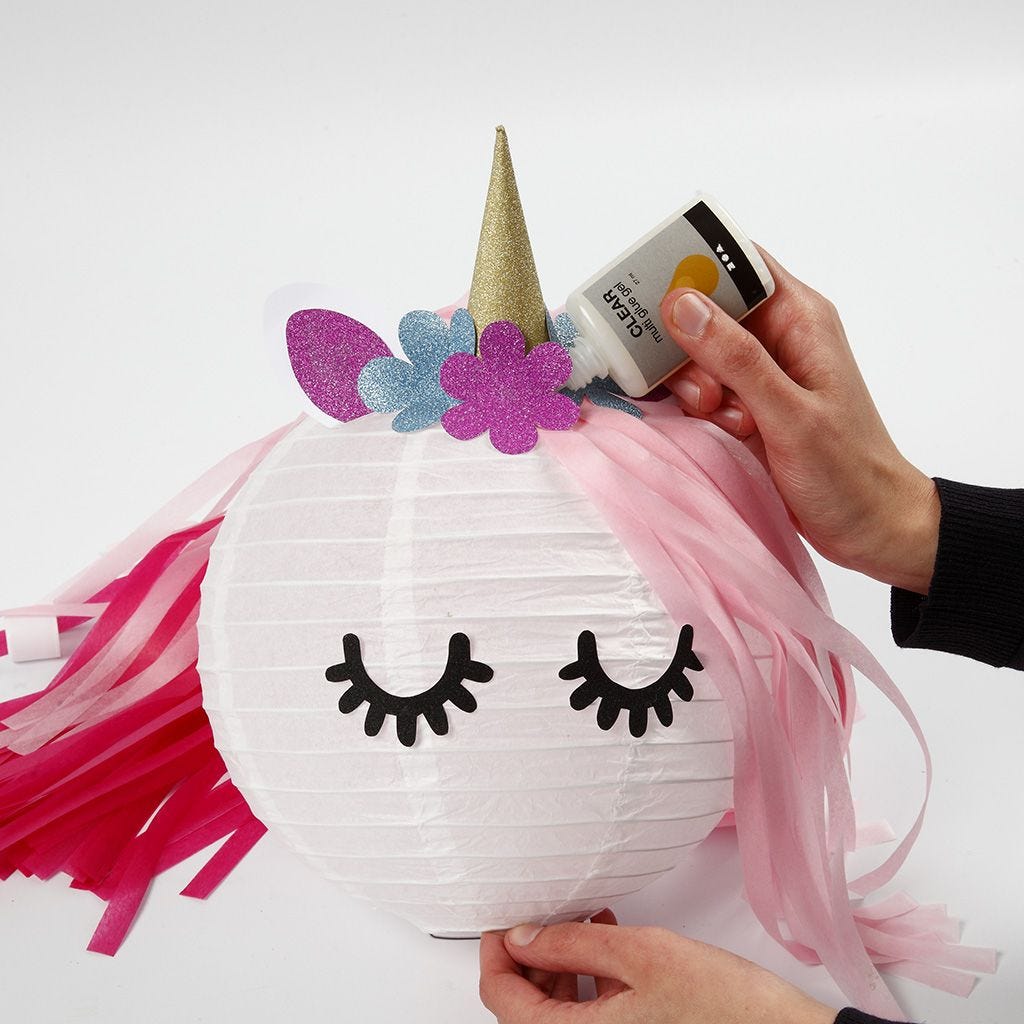 7
Decorate the lamp by gluing on the eyes and the flowers.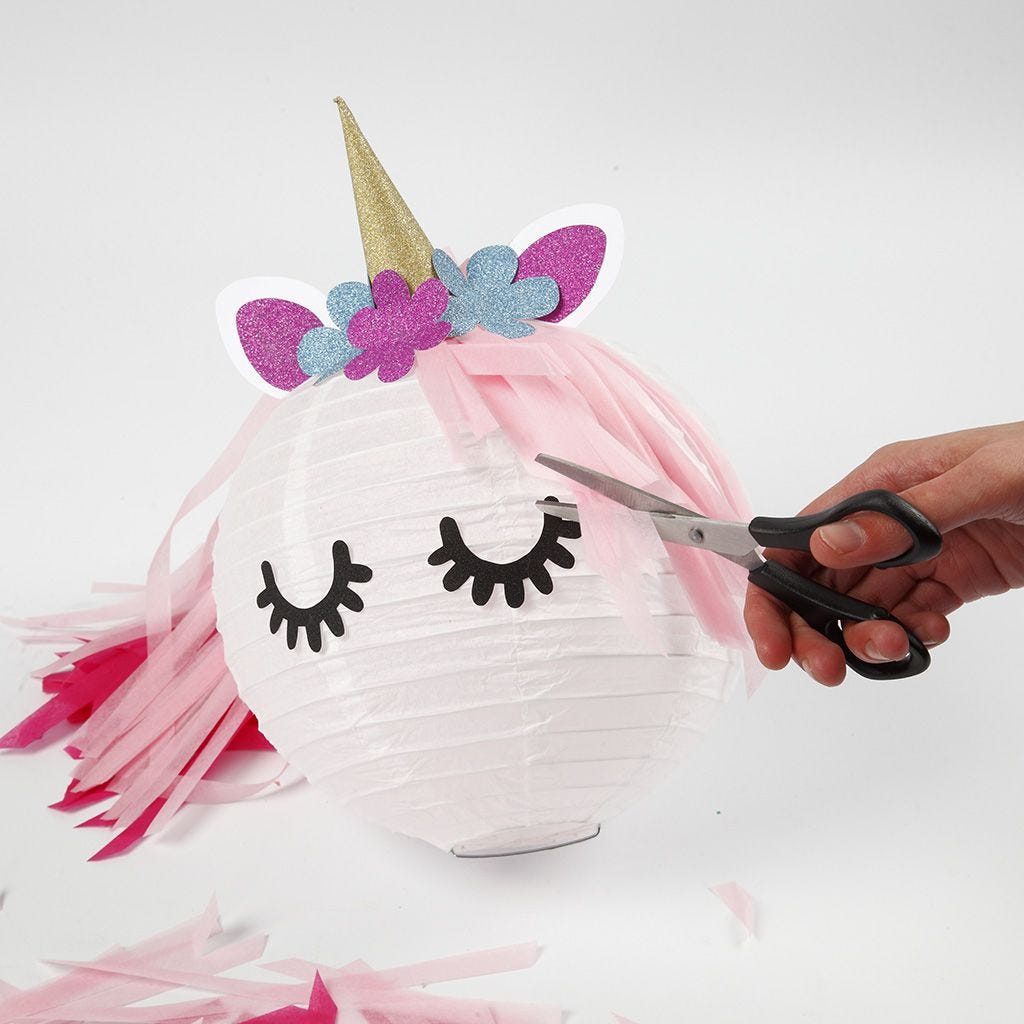 8
Cut the unicorn's hair at an angle.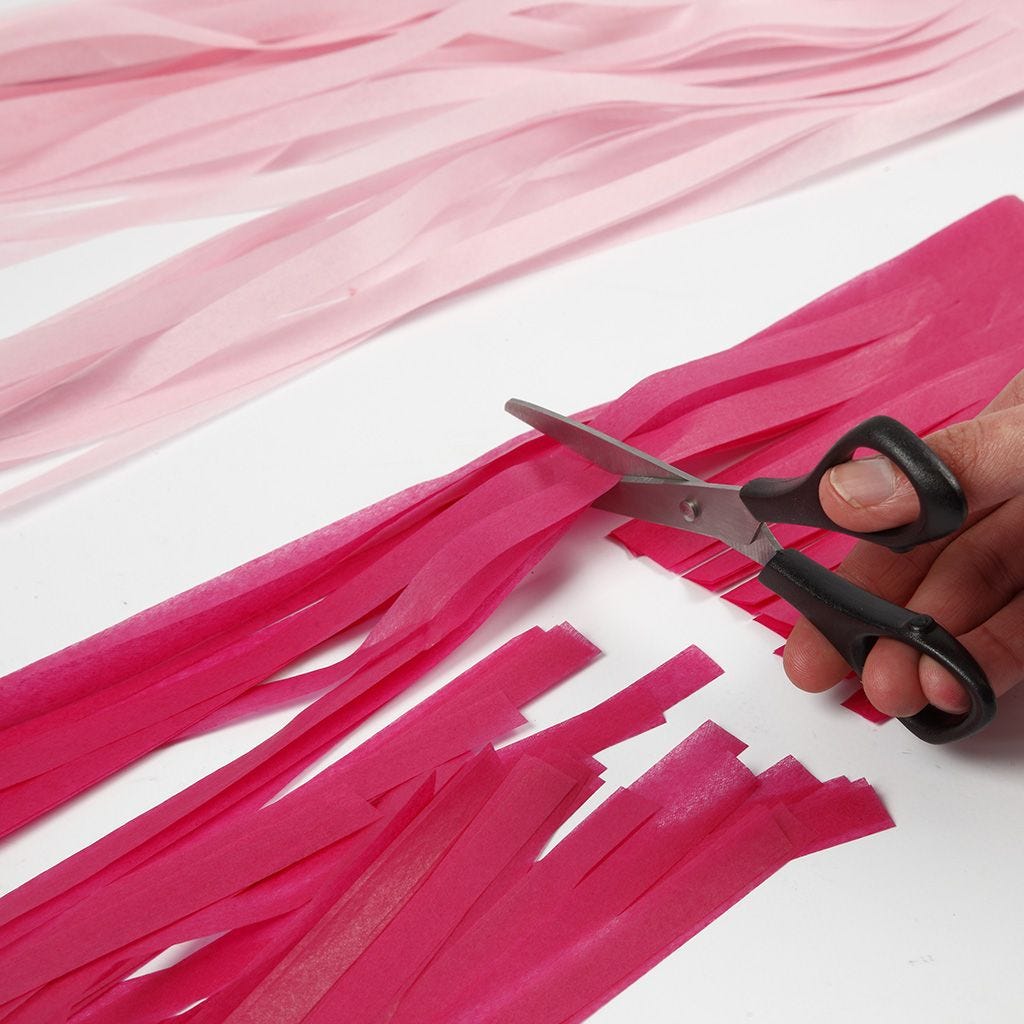 9
Place one colour of the tissue paper tassel flat on the table and trim the tassel at a desired length.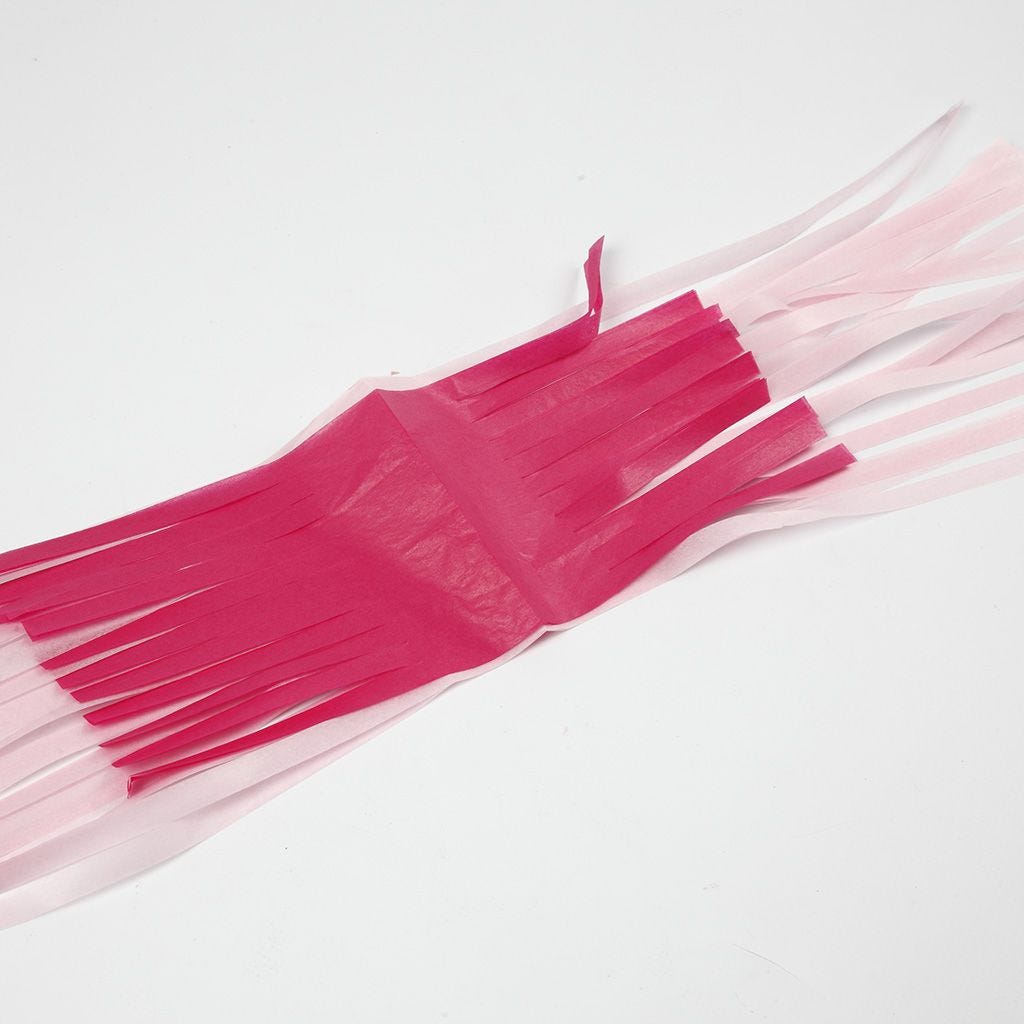 10
Place the trimmed tassel on top of the full-lengthed tassel.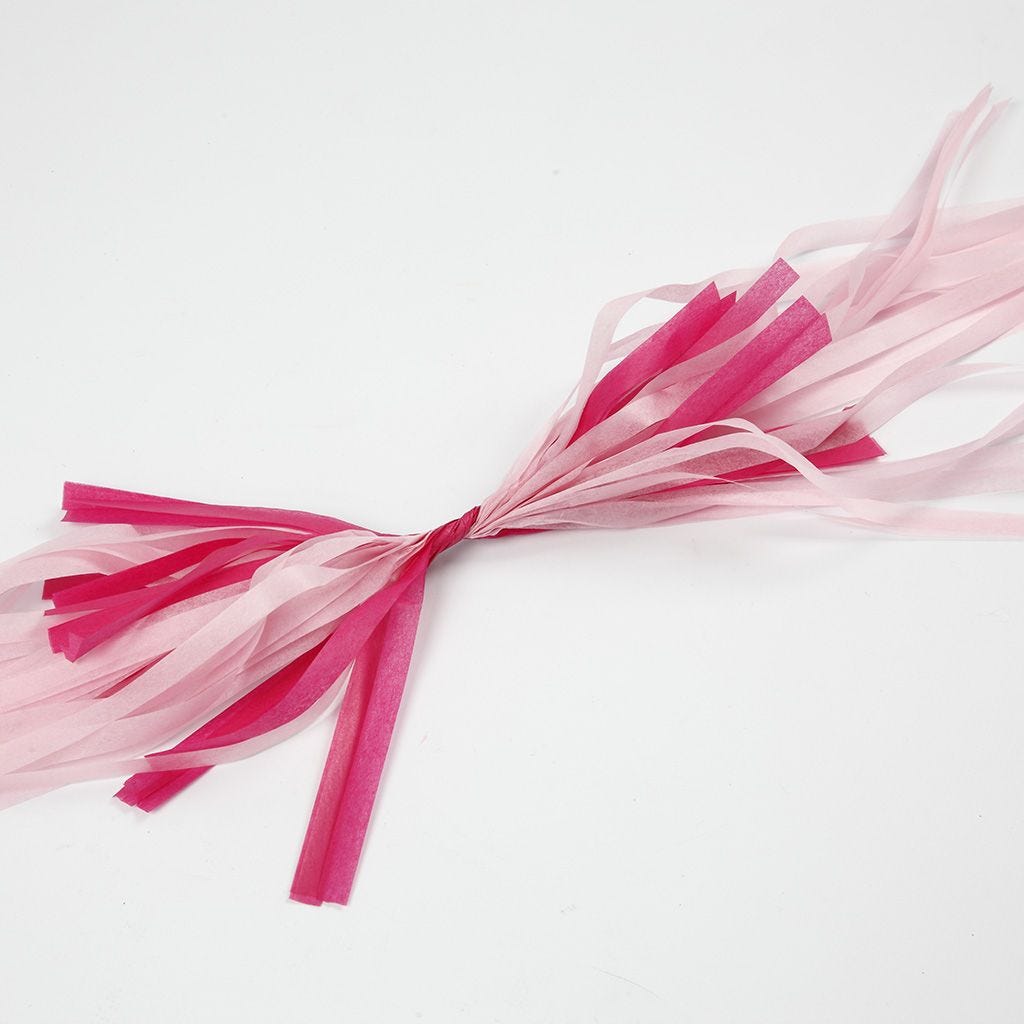 11
Twist in the middle to make a two-coloured tassel.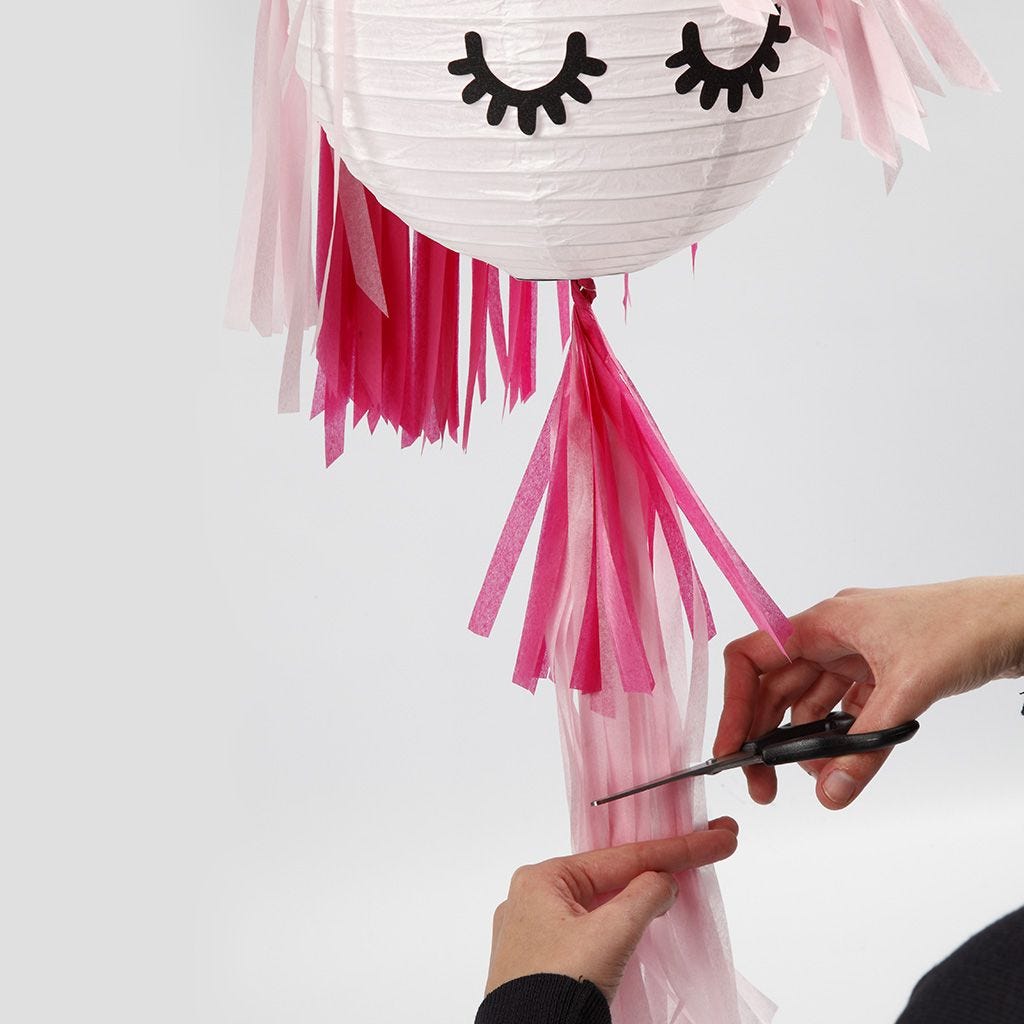 12
Trim the tassel to a desired length.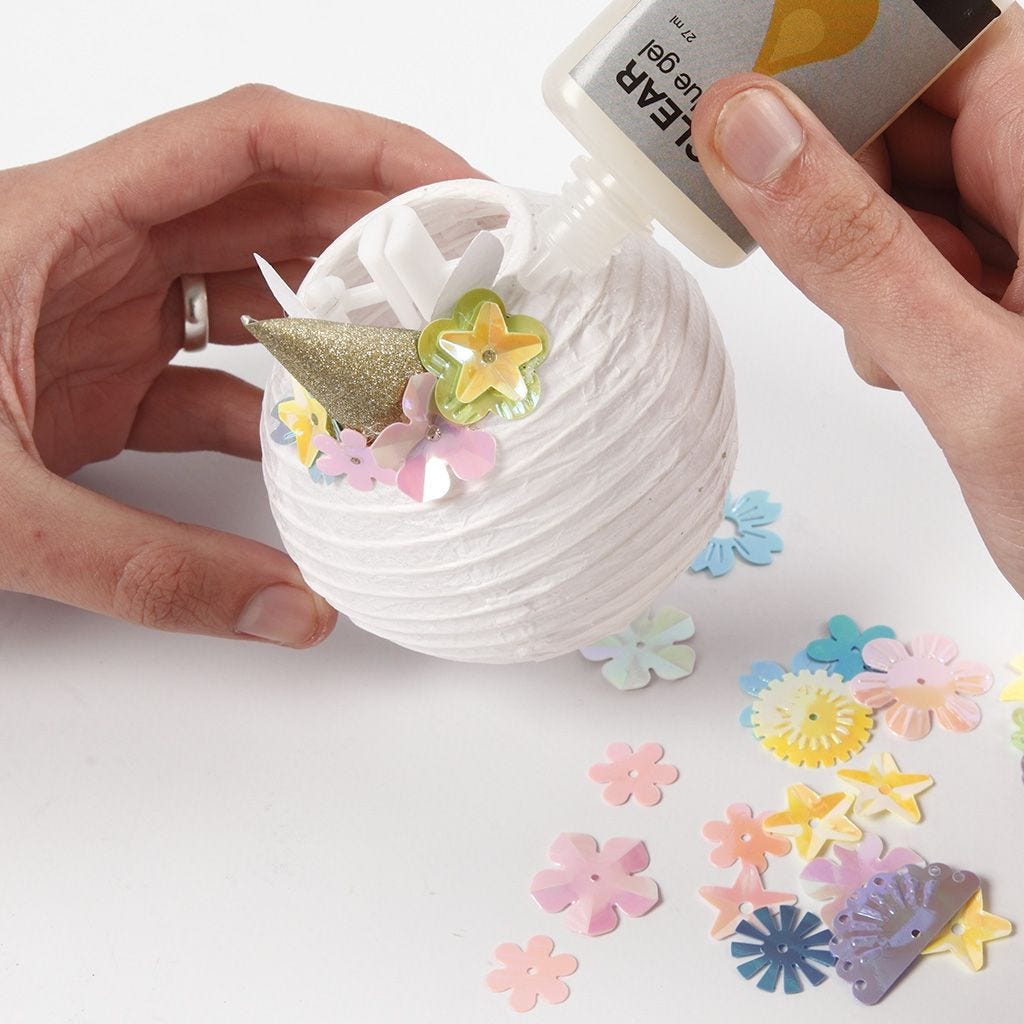 13
Decorate the small unicorn lamps the same way as the large unicorn lamp by following the same steps for the horn and ears (steps 1-6). Decorate each lamp with sequins around the horn.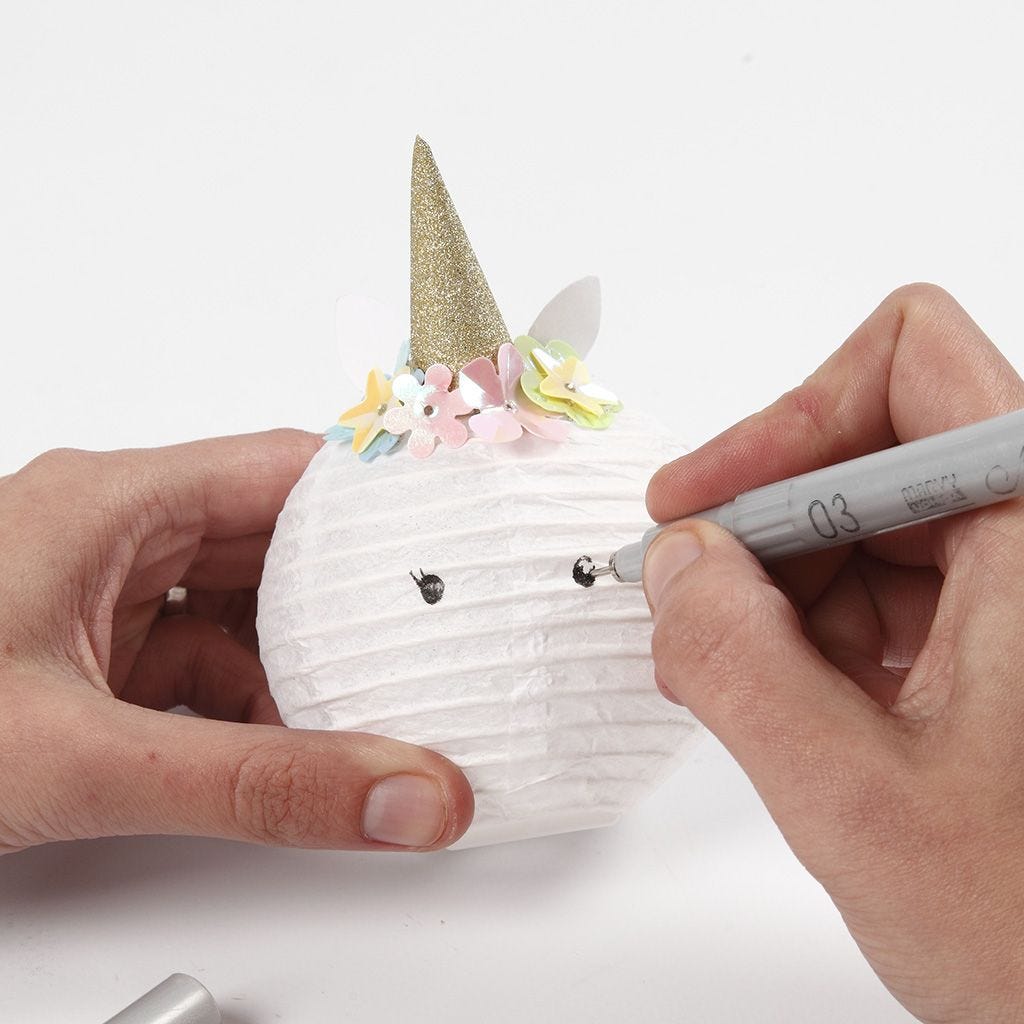 14
Draw the eyes with a permanent marker that doesn't run.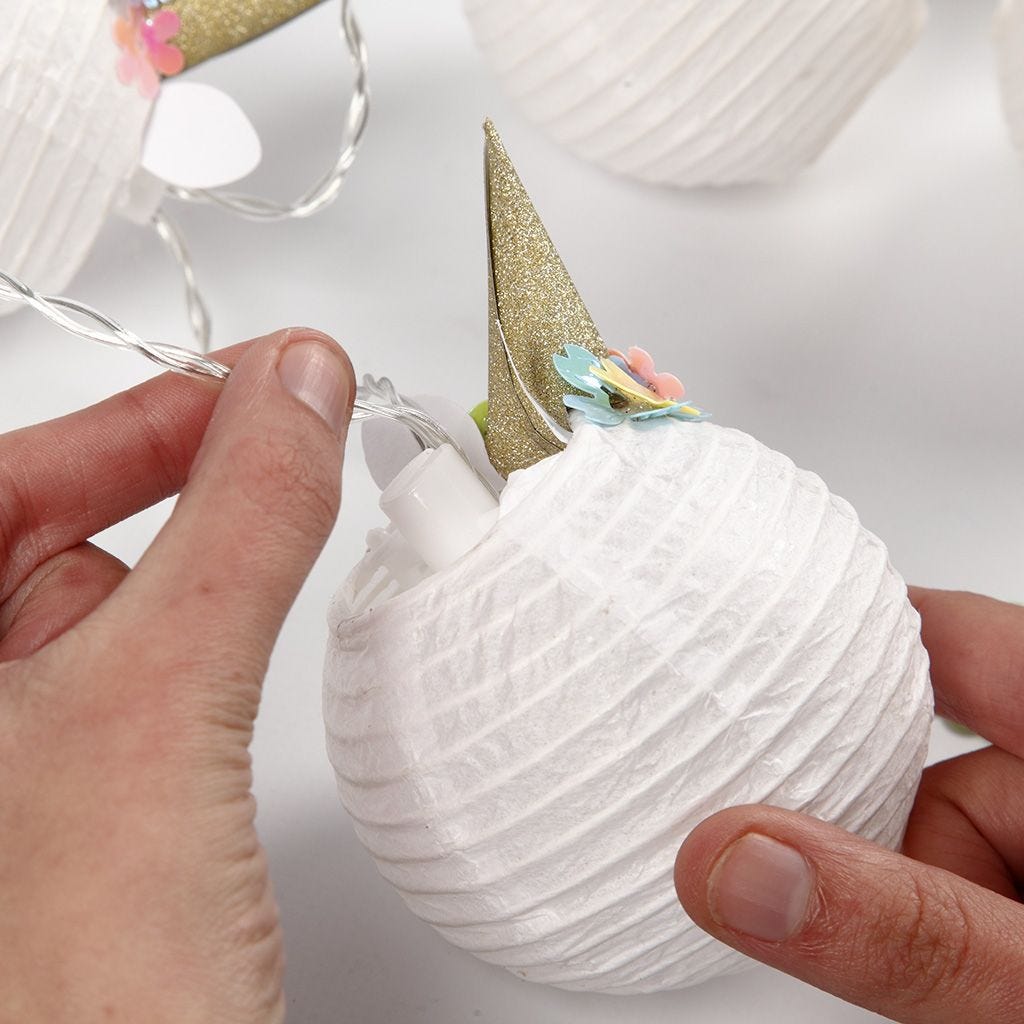 15
Insert each bulb of the LED lights into each lamp.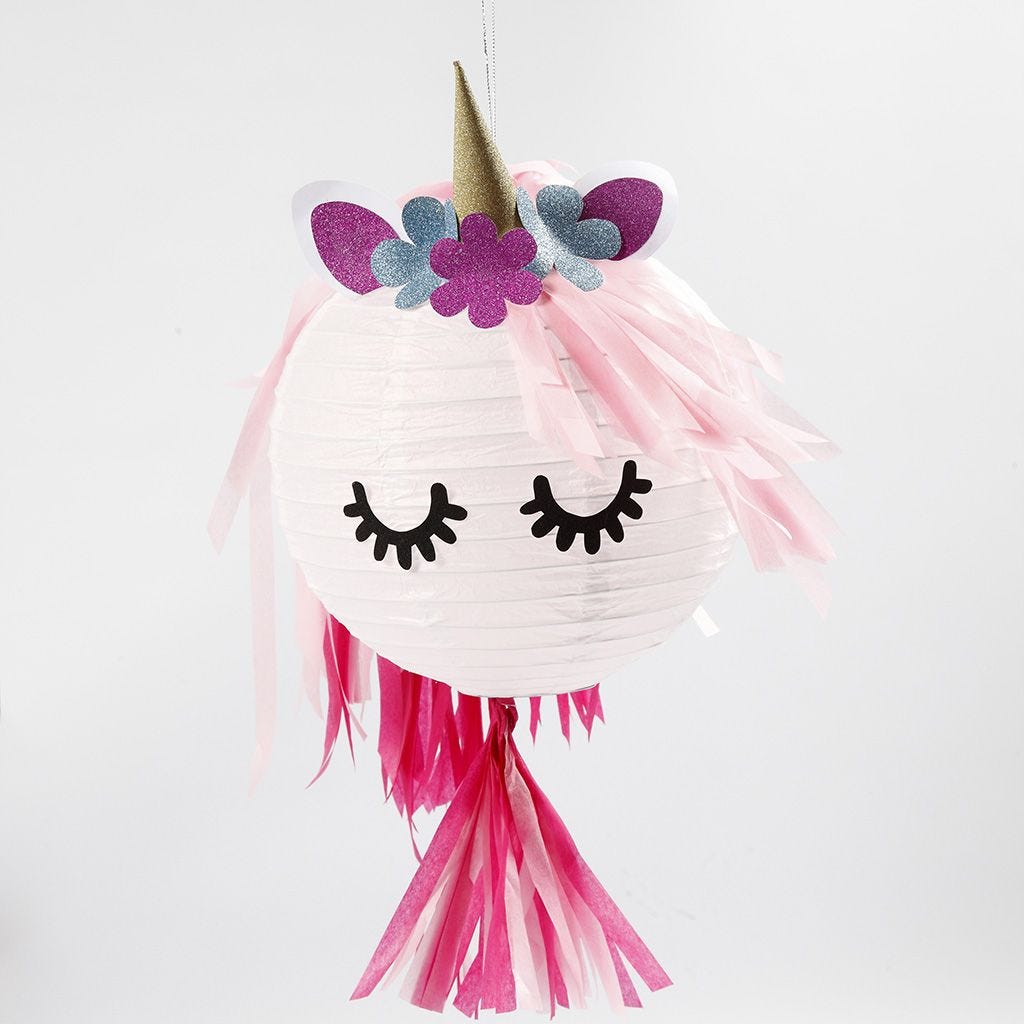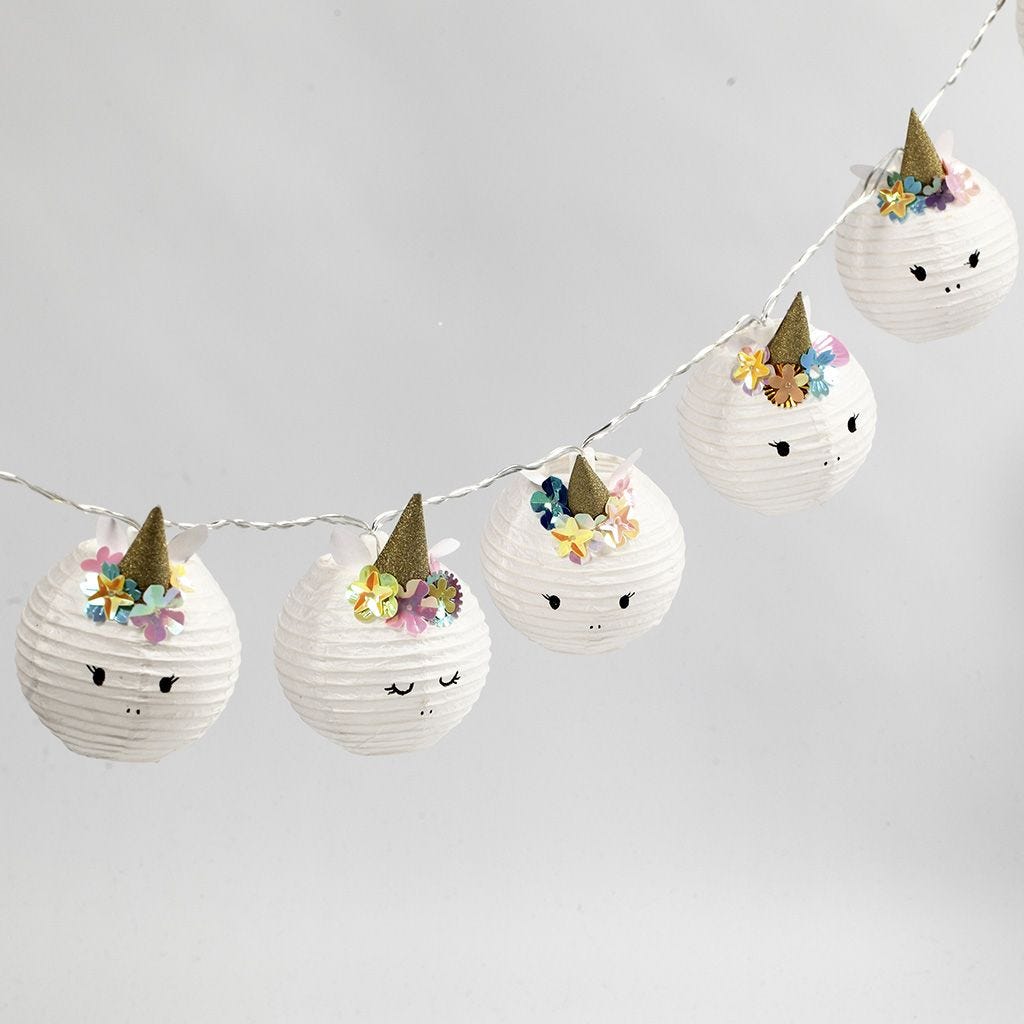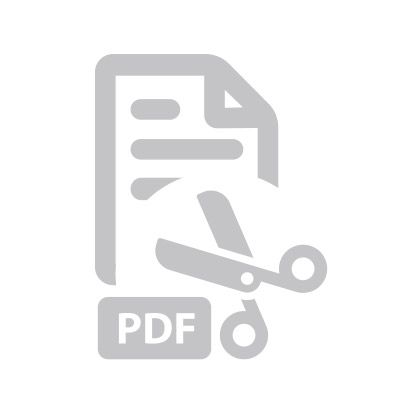 Attached file:
Download