A Unicorn Keyring Fob with a Tulle Pom-Pom
A Unicorn Keyring Fob with a Tulle Pom-Pom
This pre-printed unicorn design on shrink plastic is coloured in with colouring pencils. The design is cut out, a hole is made with revolving punch pliers and it is shrunk to 1/3 of its original size in a household oven. A tulle pom-pom is made on a pompom tool. The pom-pom and the figure are attached to a keyring.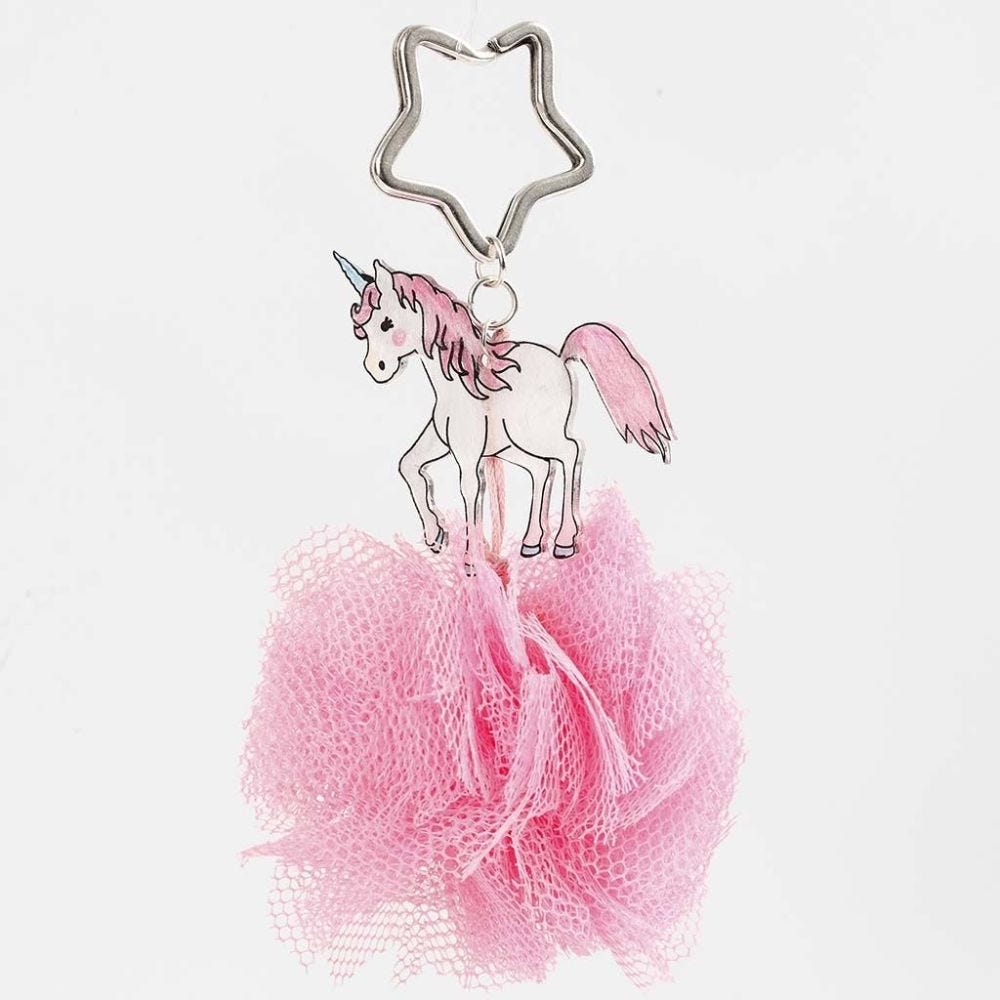 How to do it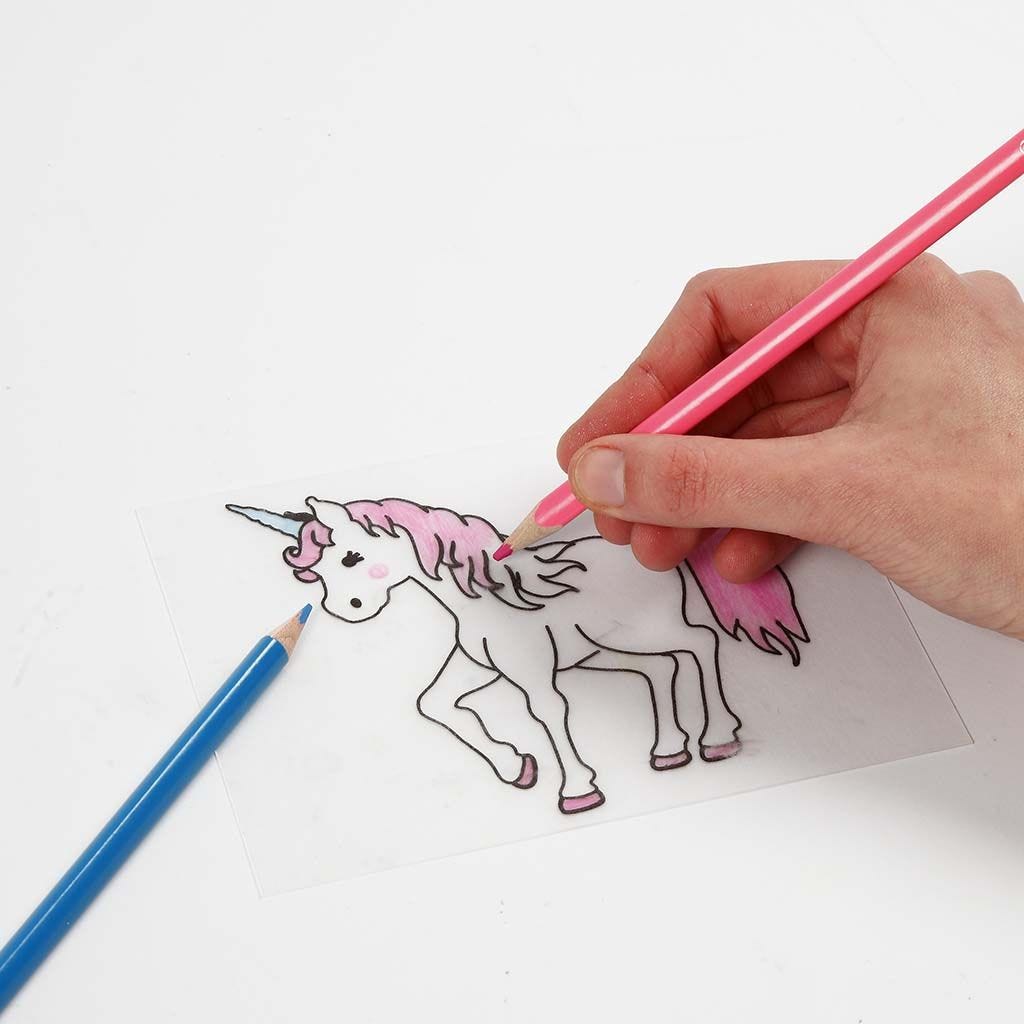 1
Colour in the pre-printed design on the shrink plastic sheet using colouring pencils.Cut out the figure with a pair of scissors and make a hole at the top using punch pliers. Shrink in the oven to 1/3 of its original size.
2
Cut 4 cm wide tulle strips and wind the strips of tulle around the pom-pom maker. Close it and cut open the tulle along the groove between the two discs.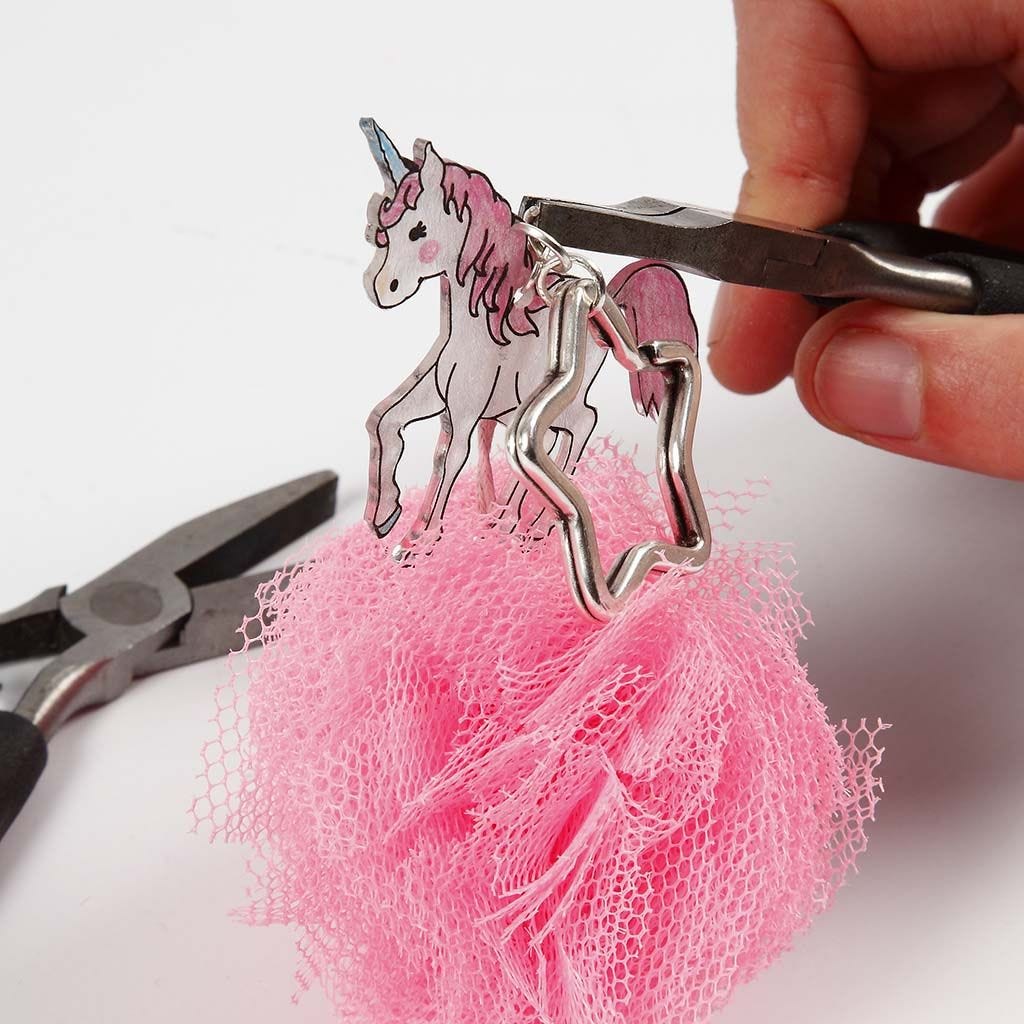 3
Attach the unicorn and the tulle to the keyring using the cord in the pom-pom and two round jump rings which are closed using flatnose pliers.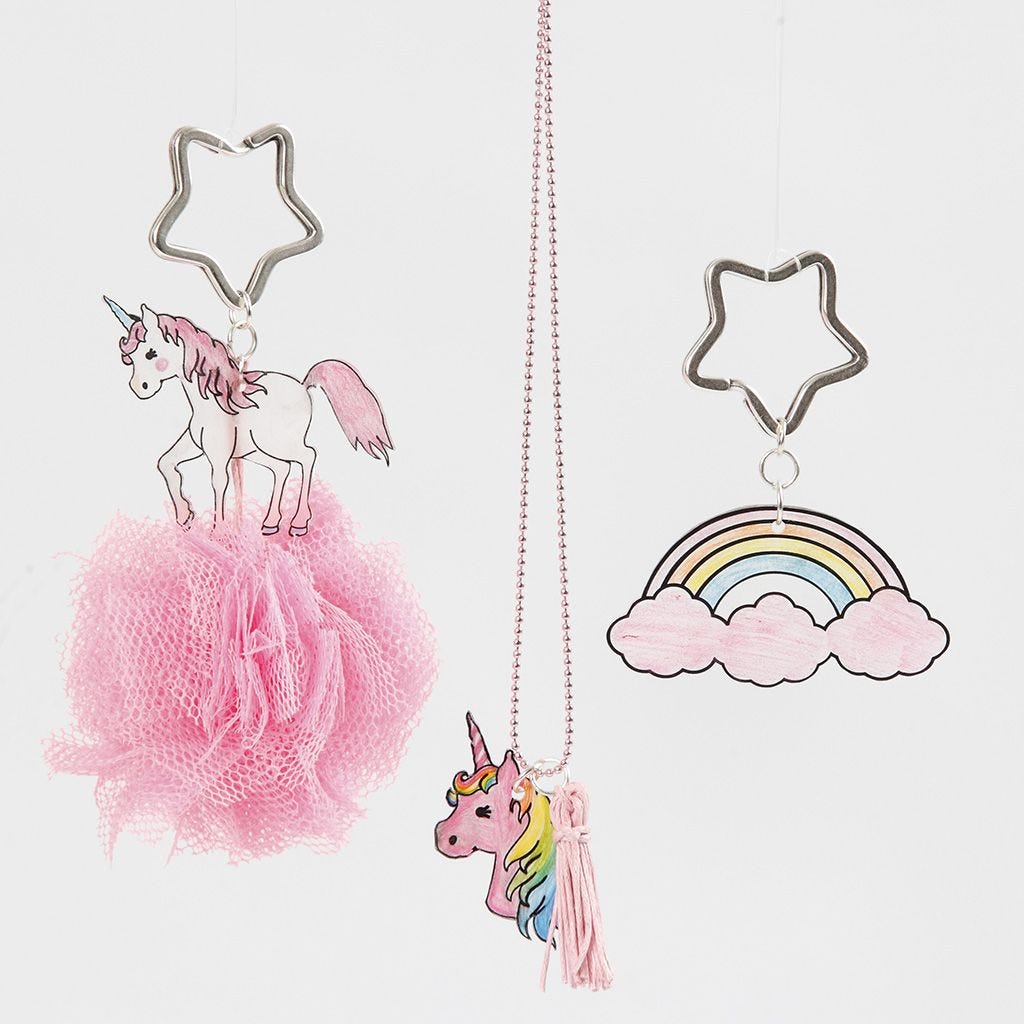 Another variant
See idea No. 14854 on how to make the unicorn necklace.