A Unicorn Hairband with Felt Decorations
A Unicorn Hairband with Felt Decorations
The unicorn horn, ears and the flowers are cut from felt using the template available as a PDF file. The parts are attached to a hairband and then decorated with rhinestones.
How to do it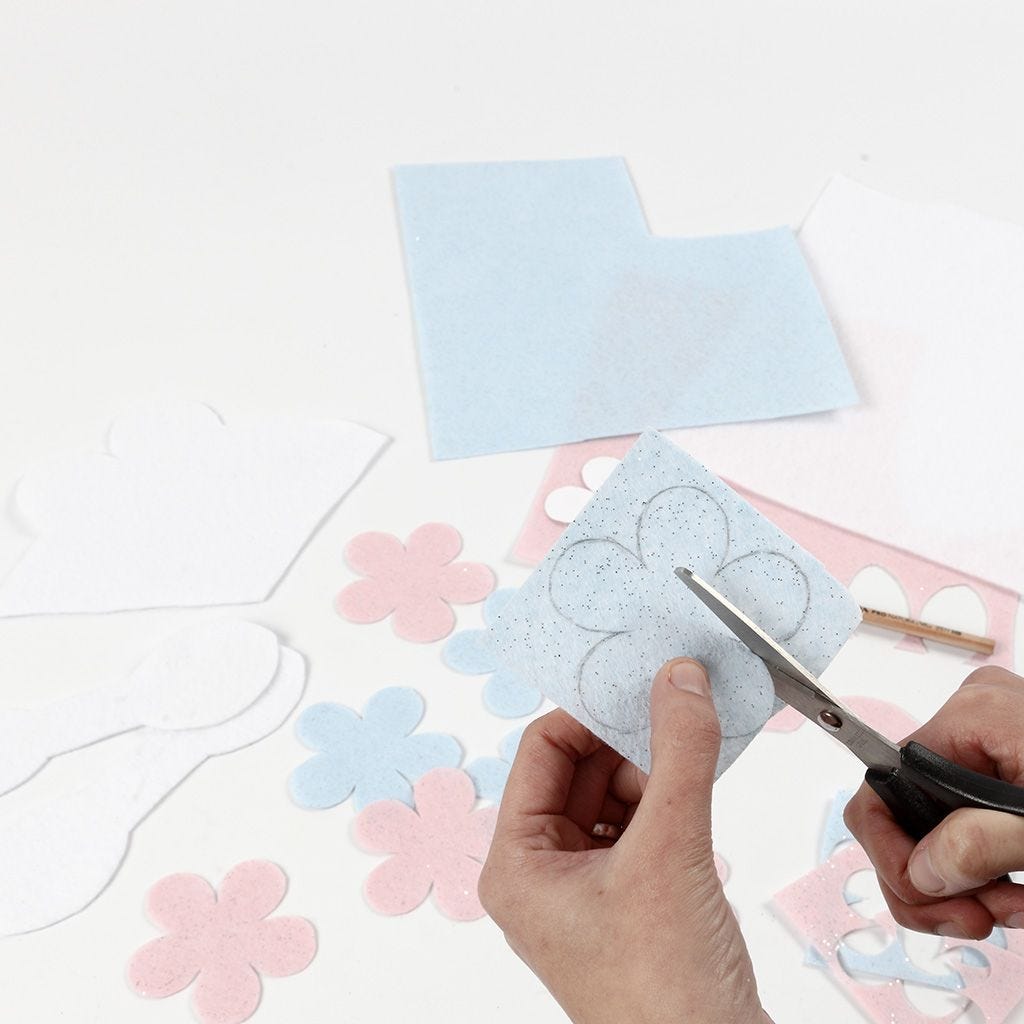 1
Print the template which is available as a separate PDF file for this idea. Cut out all the parts and copy them onto felt in your chosen colours. Now cut out a horn, flowers and ears.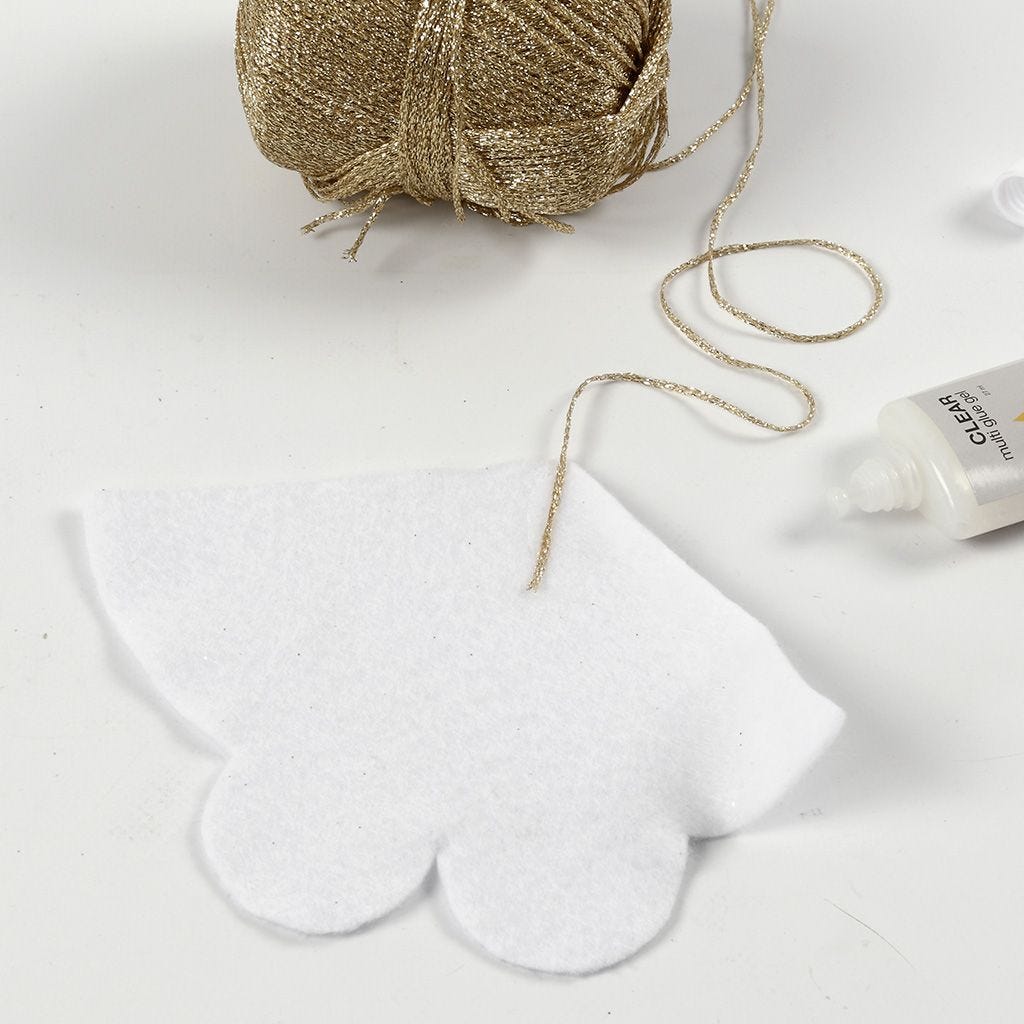 2
Glue the end of the yarn onto the tip of the horn as illustrated in this photo.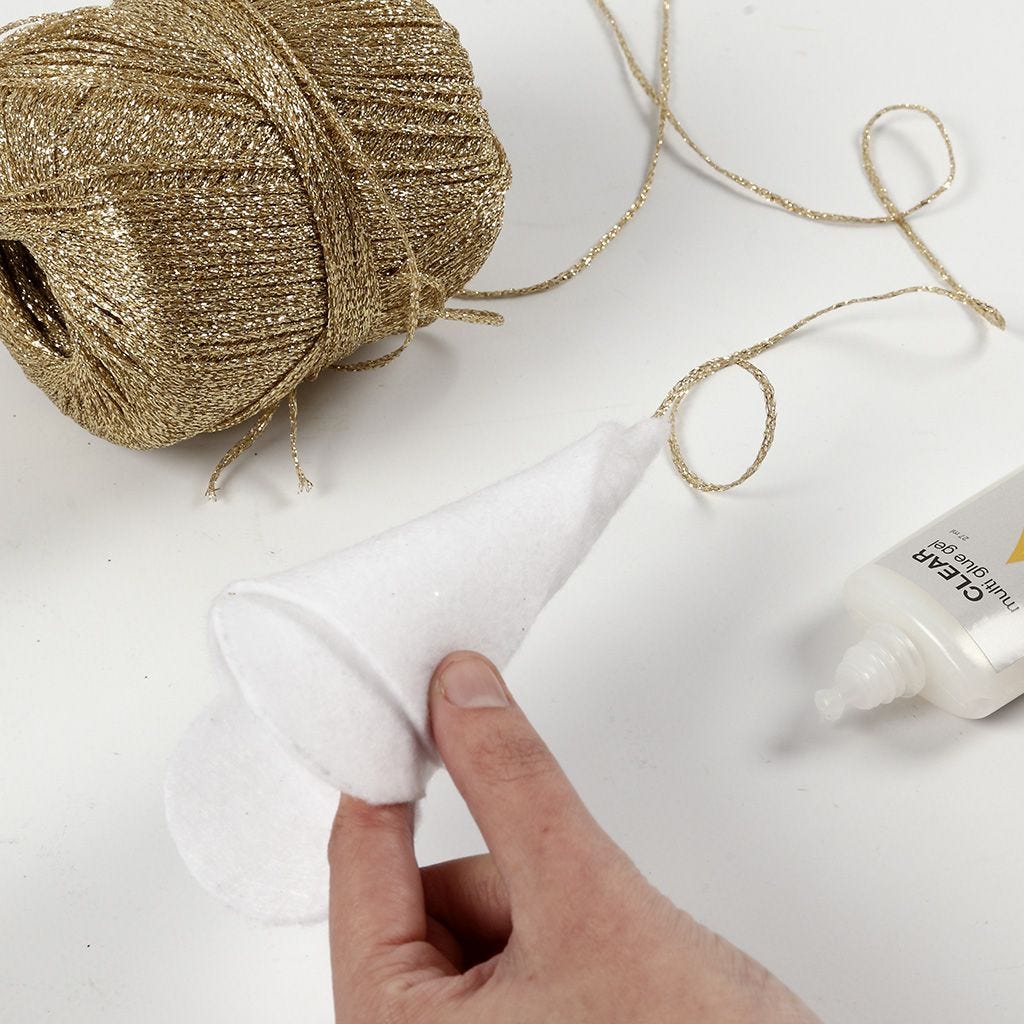 3
Roll the horn and glue together. Leave the two semi-round flaps sticking out at each side. These are to be used for attaching the horn around the hairband.
4
Cut scraps of felt and fill the horn to the rim to make it rigid.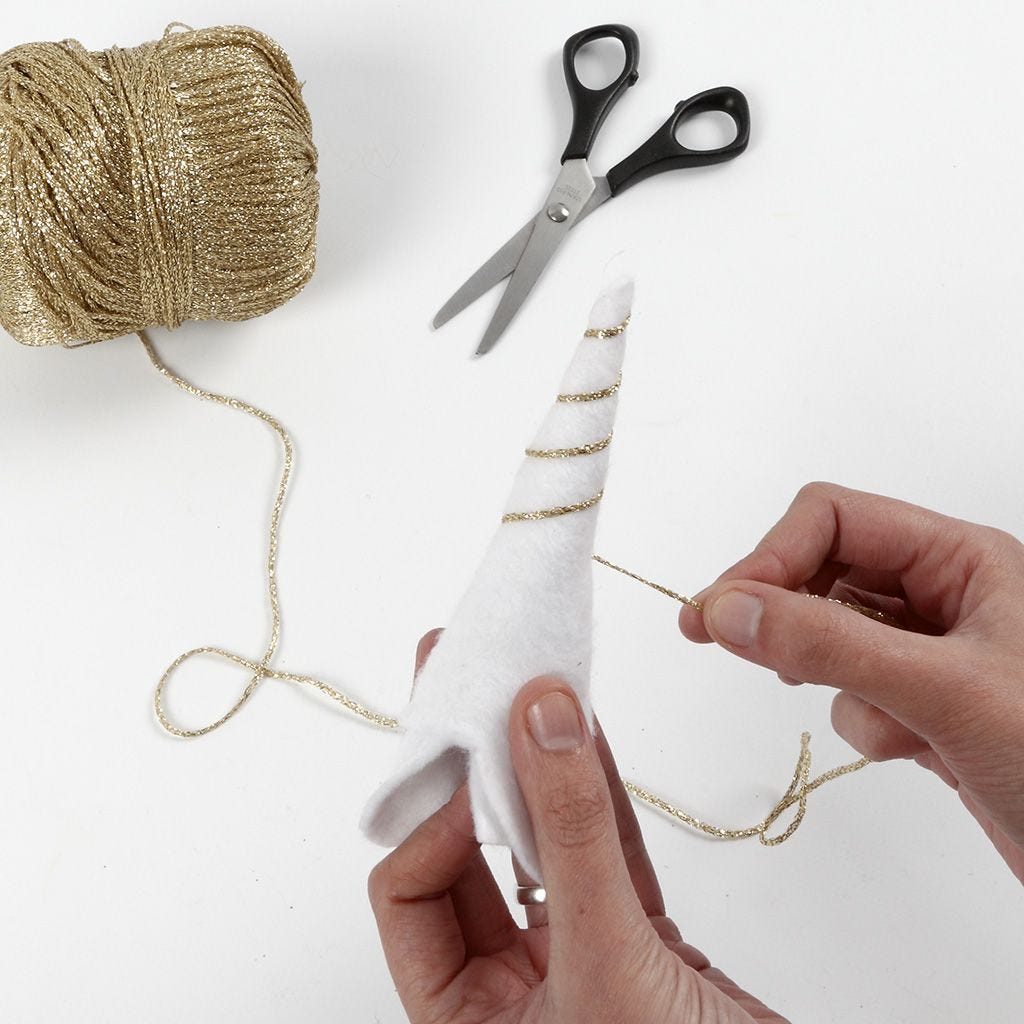 5
Twist gold yarn around the horn and finish at the bottom by glueing the yarn end inside the horn.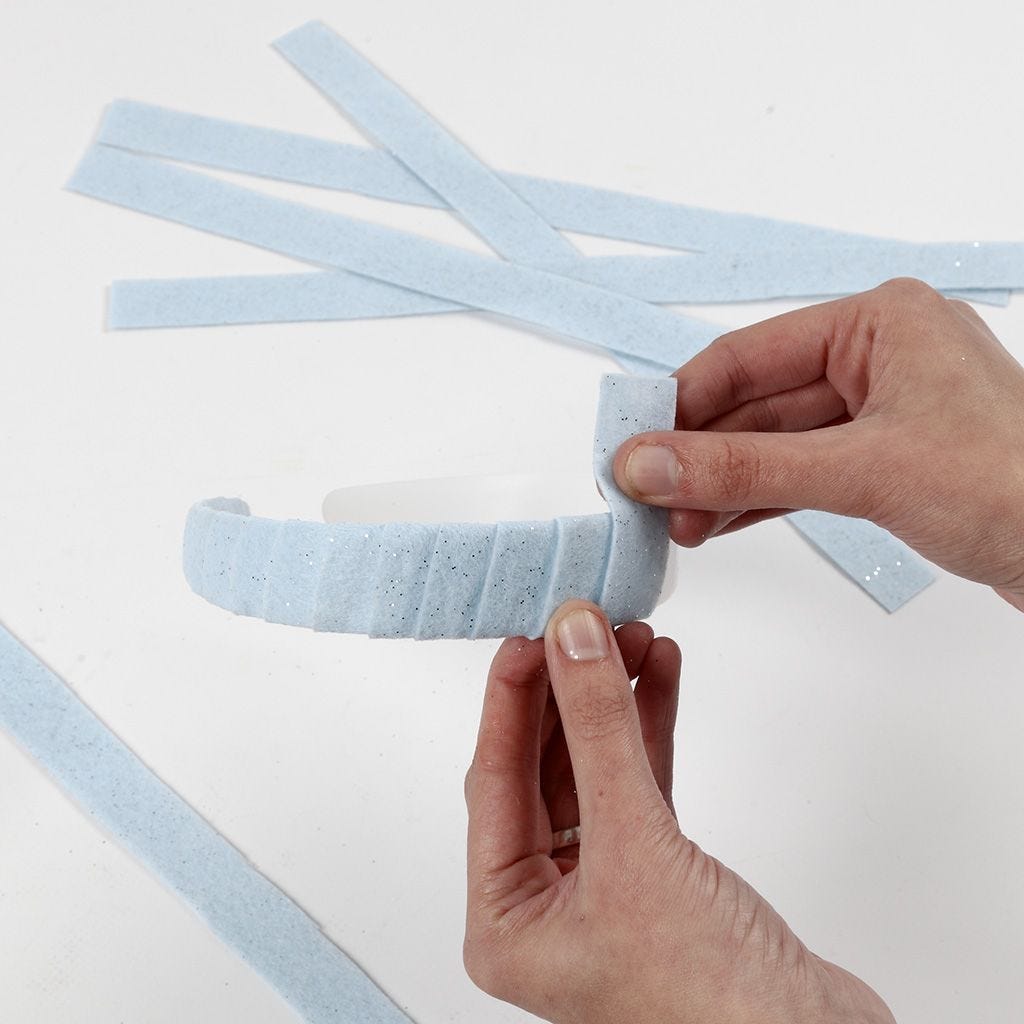 6
Cut 2 cm wide felt strips. Apply glue to the hairband and wrap the strips around the hairband to cover it.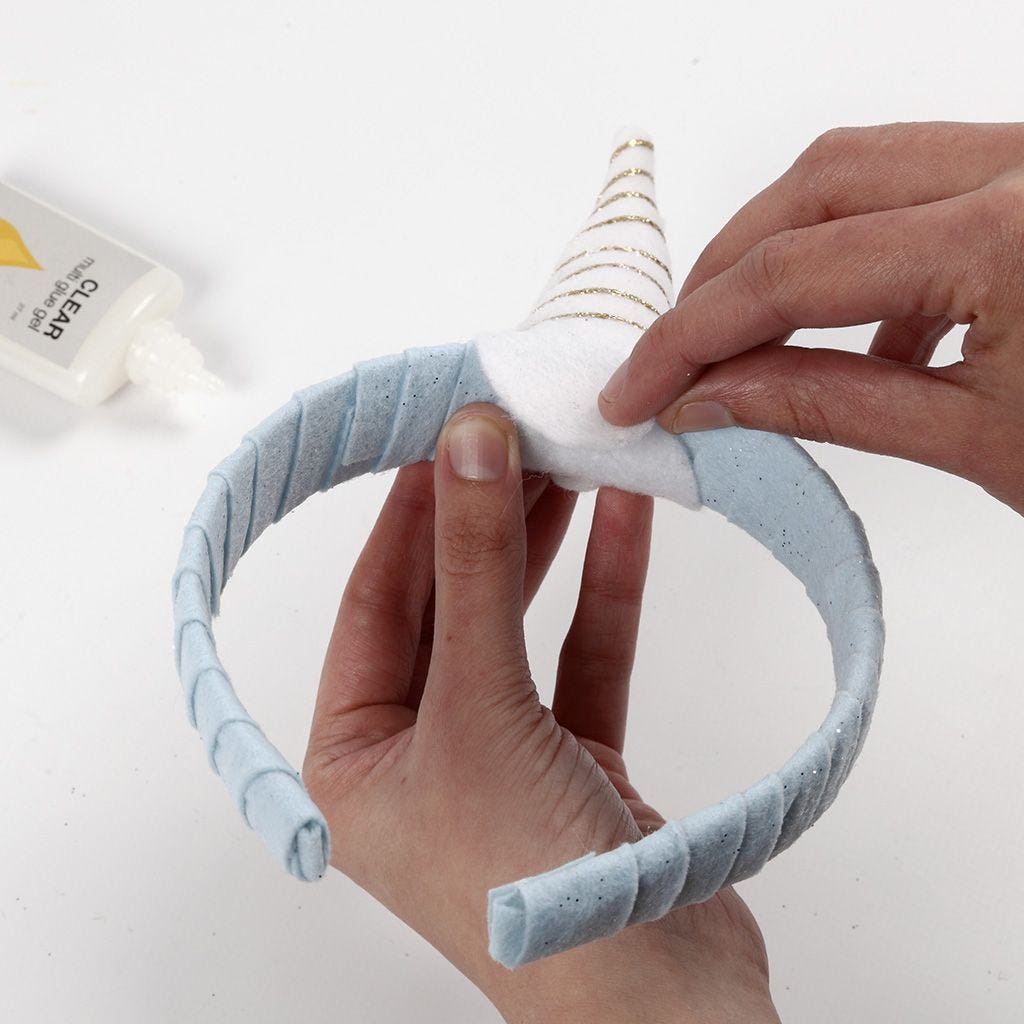 7
Secure the unicorn horn onto the middle of the hairband by glueing the semi-round flaps around the hairband.
8
Use Power Tape to attach the unicorn ears onto the hairband. Fold the ears around the hairband, hiding the tape inside the ears.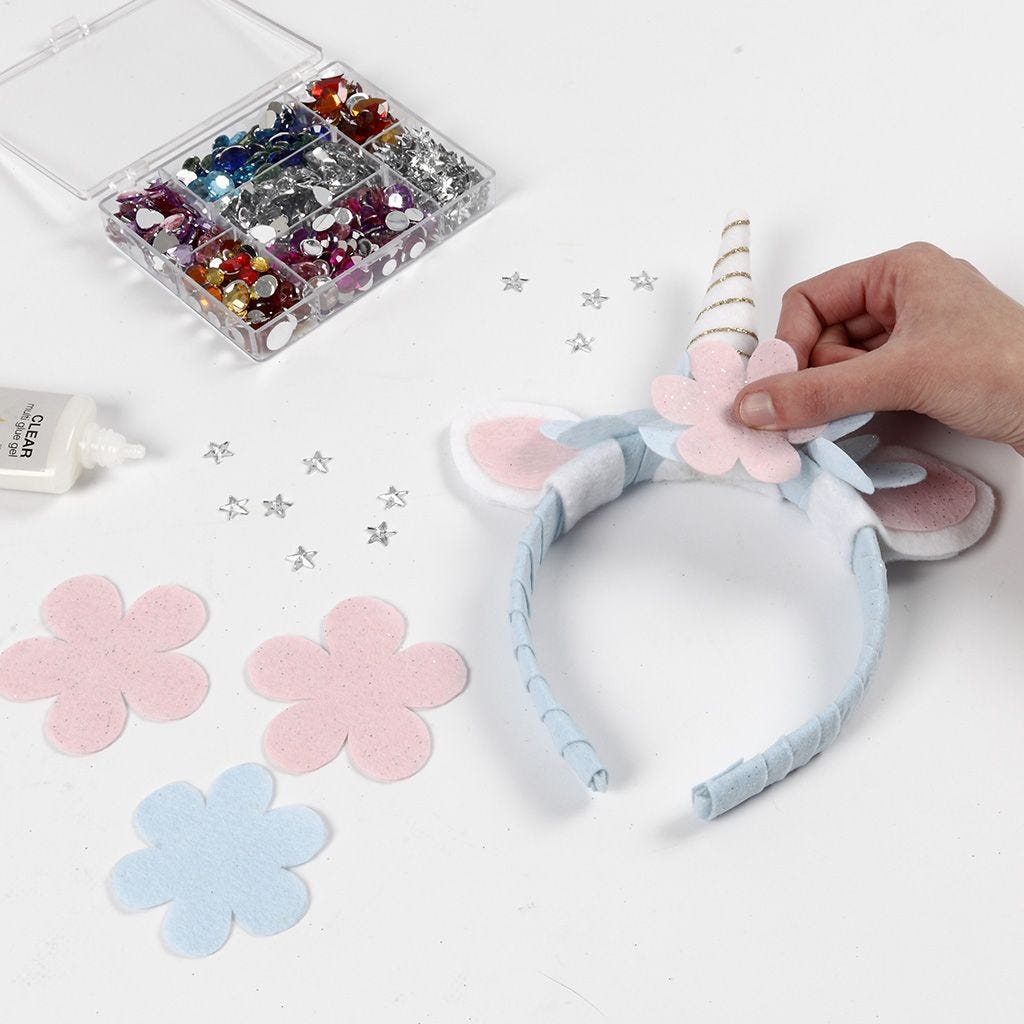 9
Finally glue the flowers and rhinestones onto and around the ears and the horn.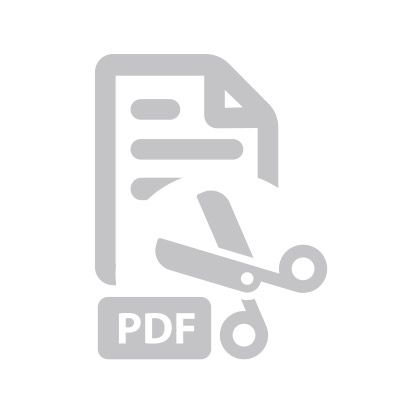 Attached file:
Download