A two-part decoupaged Papier-Mâché Egg with Lace & Down Waistband
A two-part decoupaged Papier-Mâché Egg with Lace & Down Waistband
The bottom and the top part of this standing two-part papier-mâché Egg are covered with Vivi Gade decoupage paper in two different patterned designs. Finish by gluing on a lace waistband with small pieces of down attached.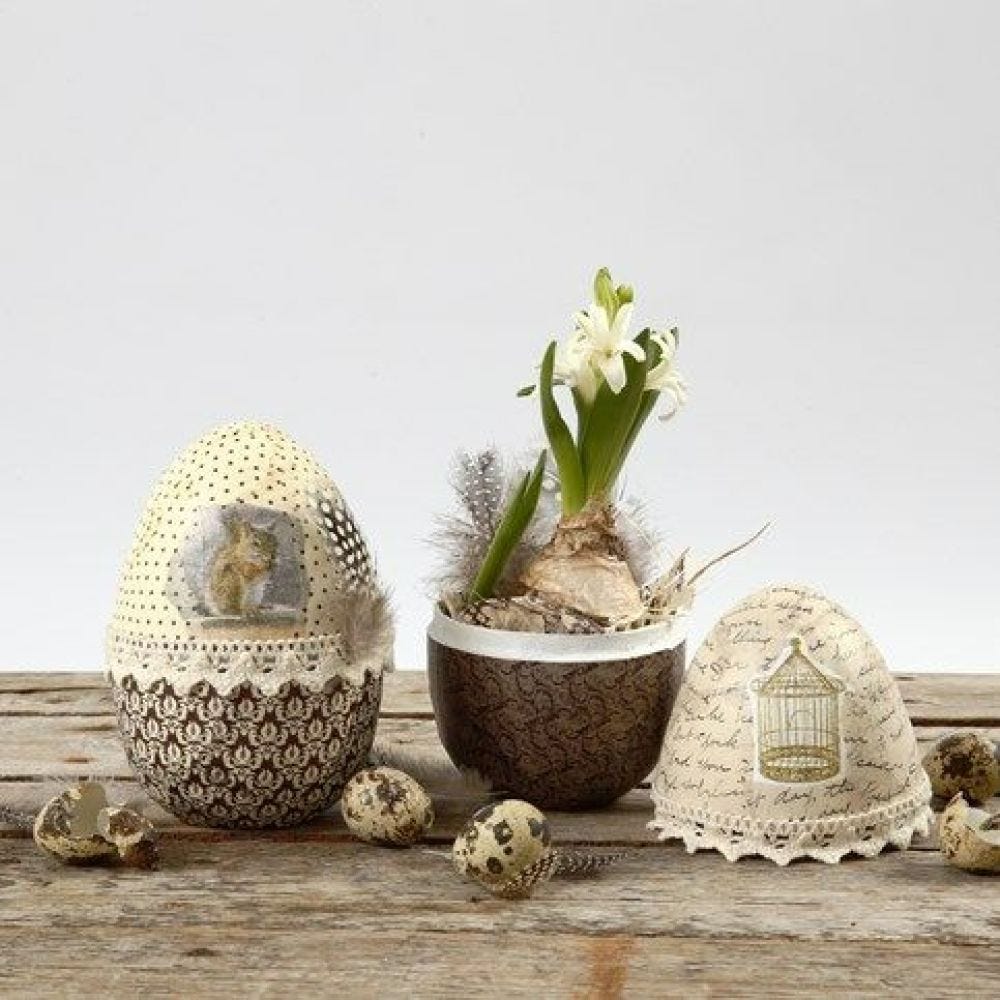 How to do it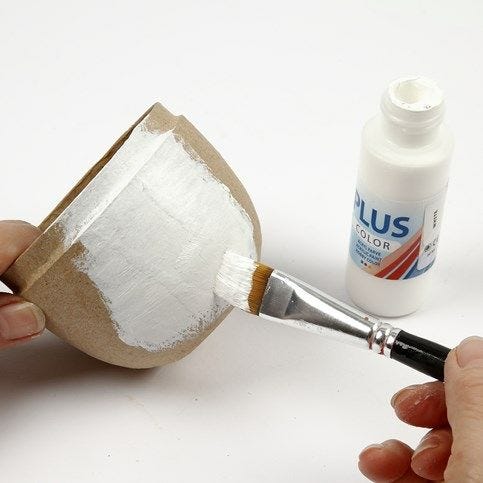 1.
Prime the egg with white Plus Color craft paint.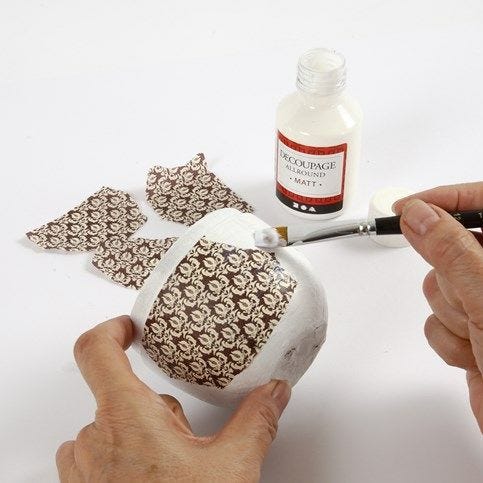 2.
Tear the decoupage paper into small pieces and glue them onto the egg with decoupage lacquer.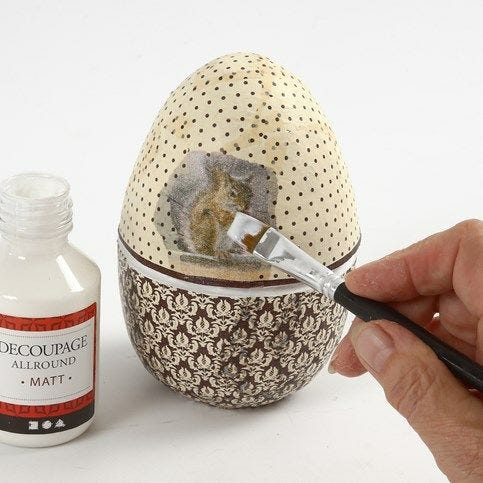 3.
When the entire egg is covered, apply another coat of decoupage lacquer on top.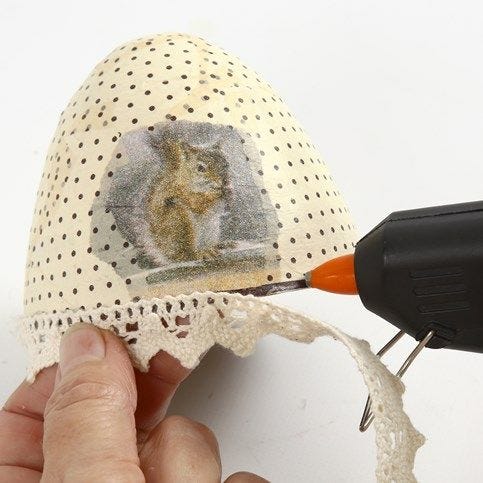 4.
Glue a piece of lace all along the edge of the top part of the egg.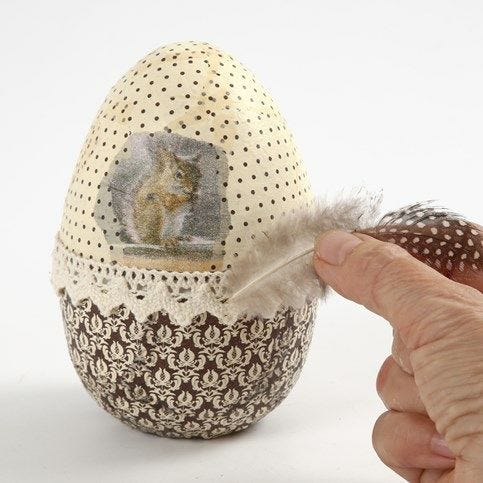 5.
Attach down/feathers onto the lace for extra decoration.
Copyright © 2013-present Magento, Inc. All rights reserved.