A two-fold Wedding Invitation decorated with lace patterned Card
This wedding invitation is made from a two-fold greeting card which is decorated with lace patterned card. A piece of paper with text is attached inside on the middle section of the greeting card. A small lace patterned card pocket is attached on the inside right panel for a gift list.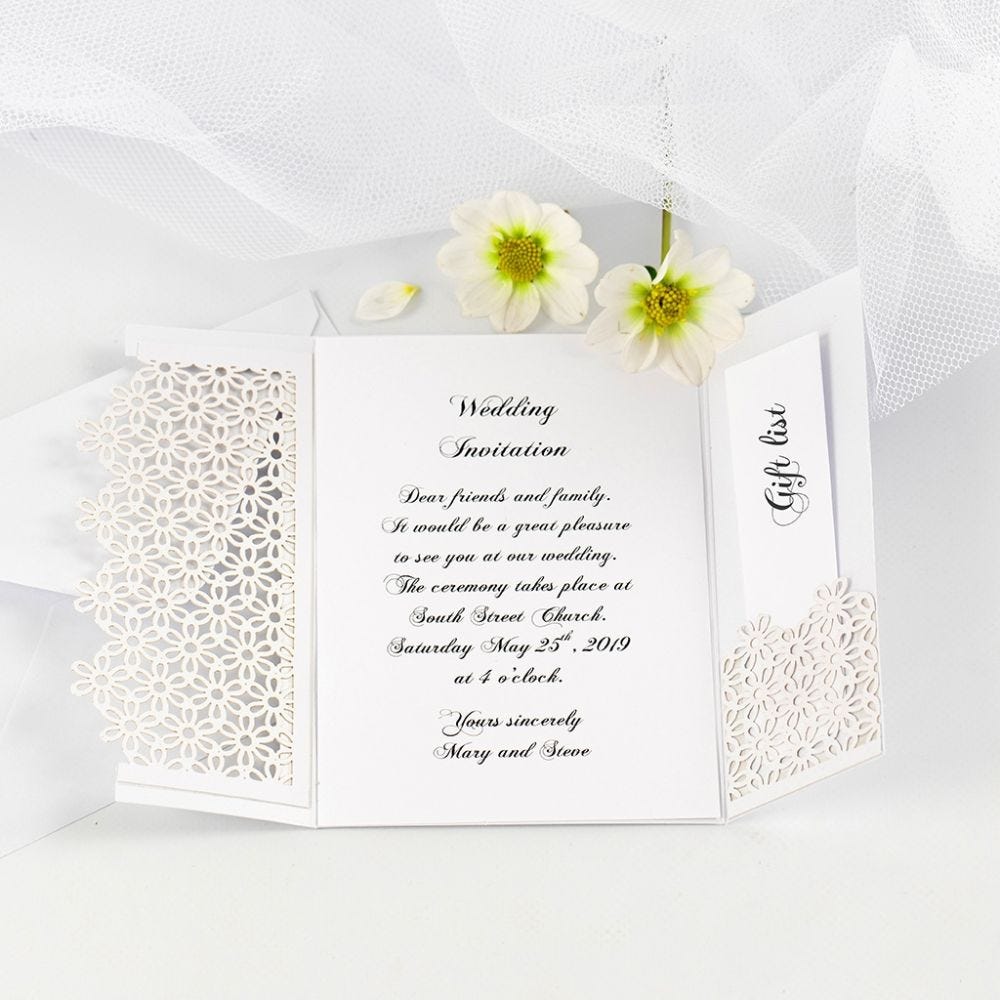 How to do it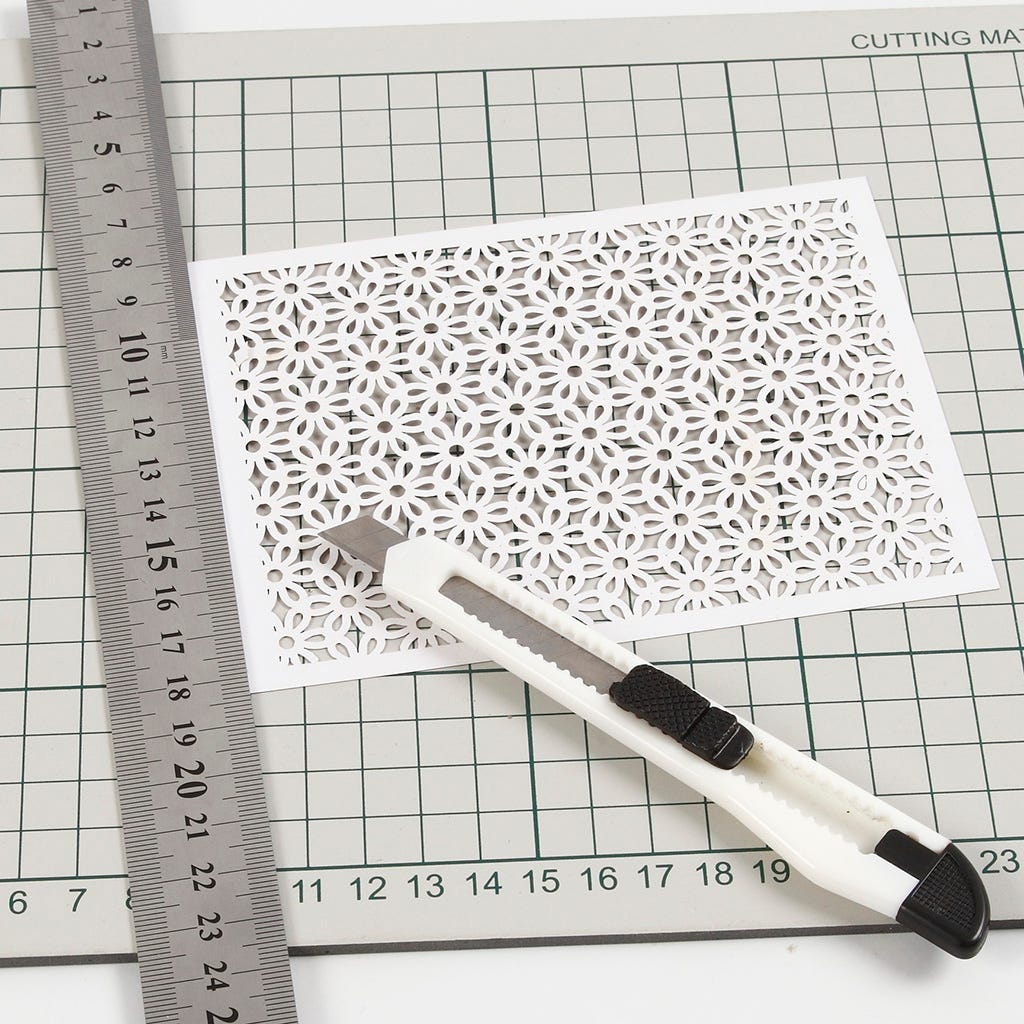 1
Trim the lace patterned card so that the frame measures the same on on all four sides.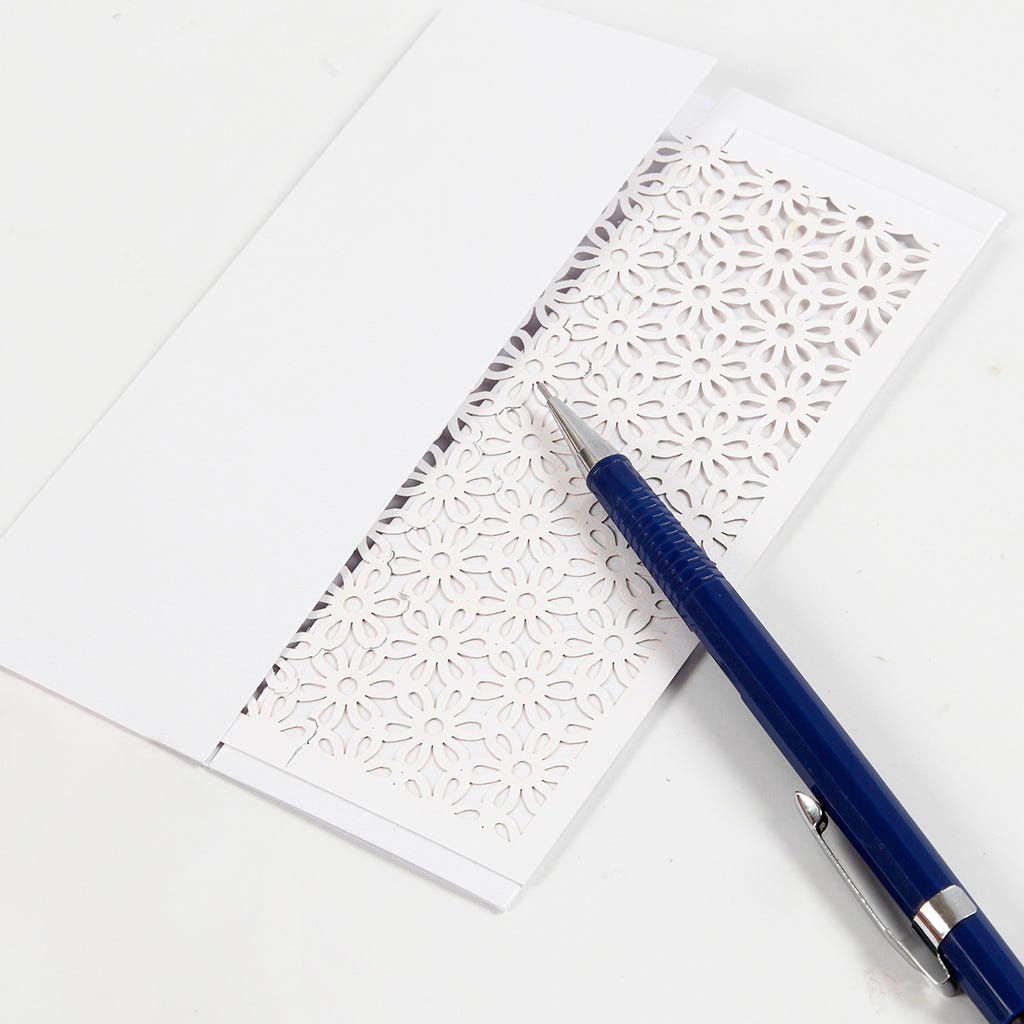 2
Place the lace patterned card inside the greeting card against the inside fold. Fold one side down to mark where you need to cut. Mark around the flowers so that you get a laced border.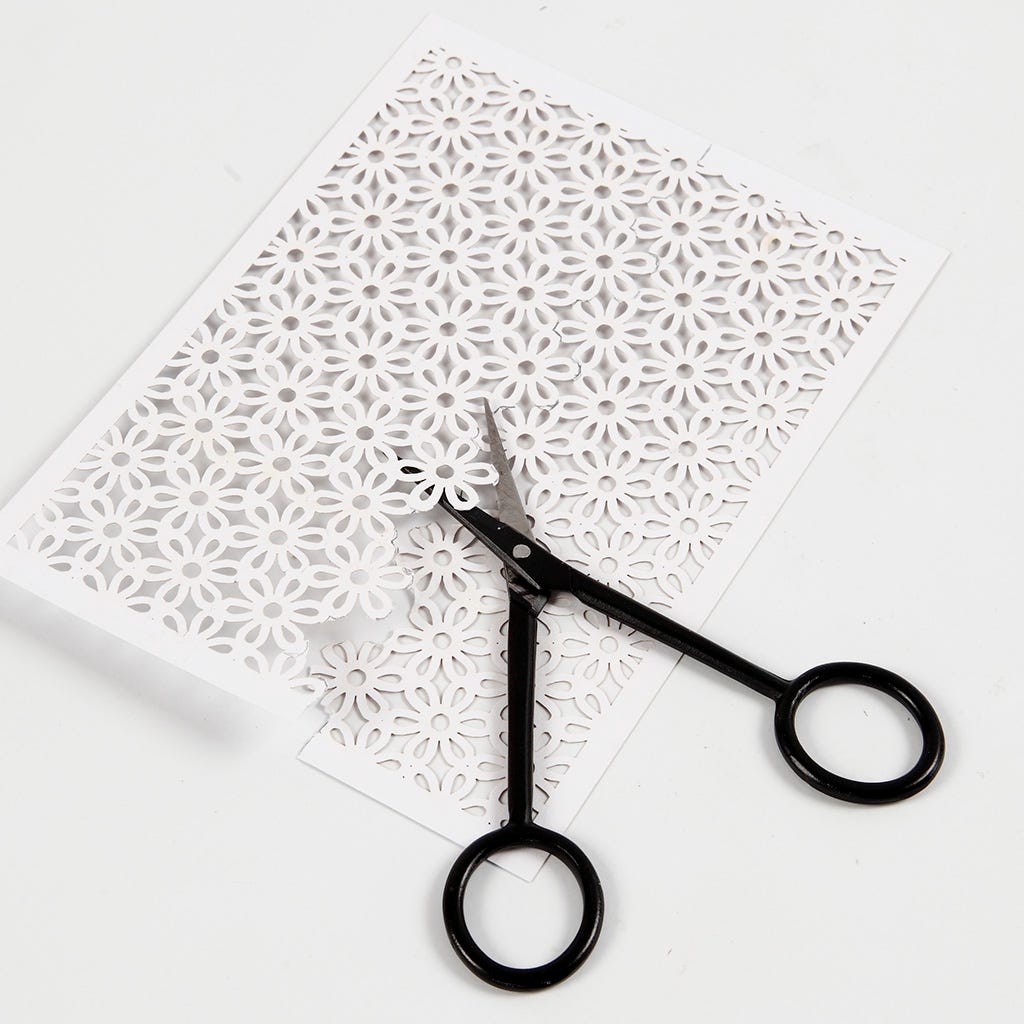 3
Cut around the flowers with a small pointed pair of scissors.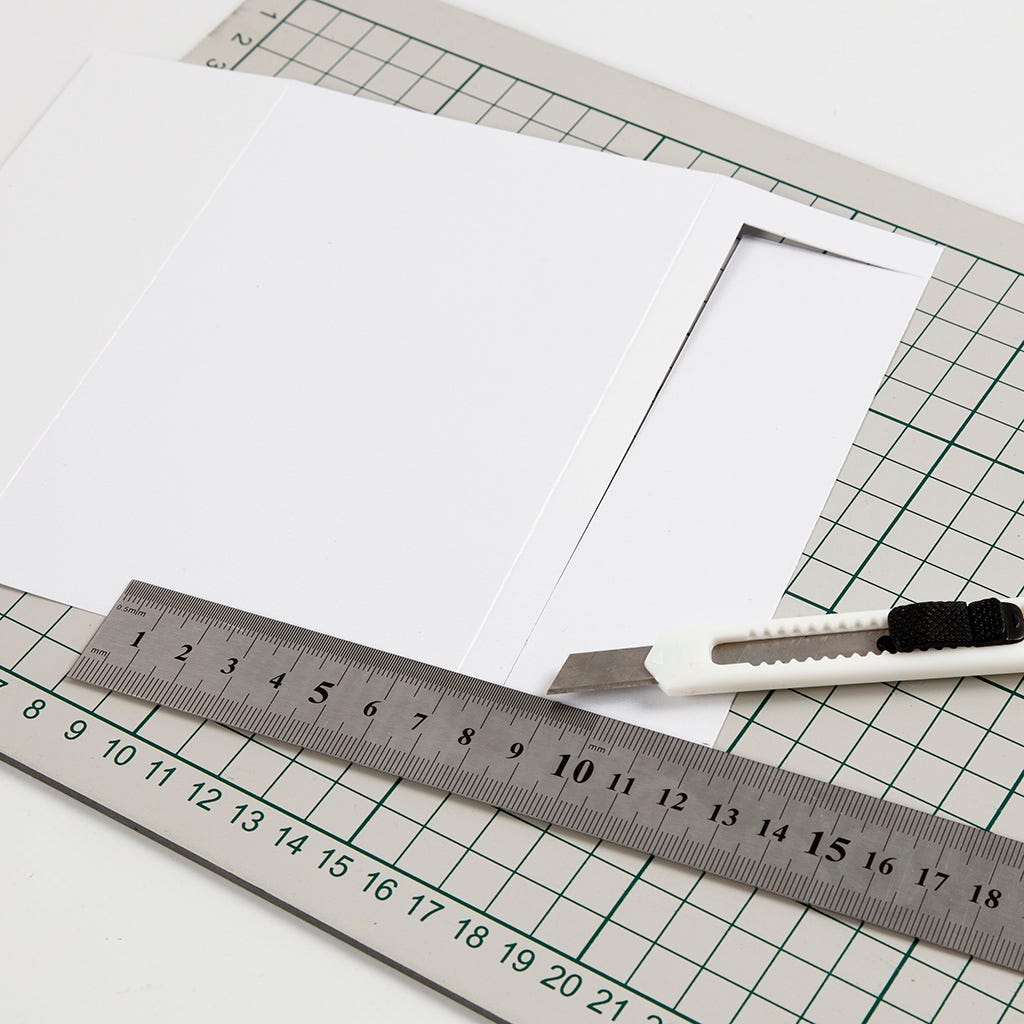 4
Cut off the left panel but leave an 8 mm border on three sides.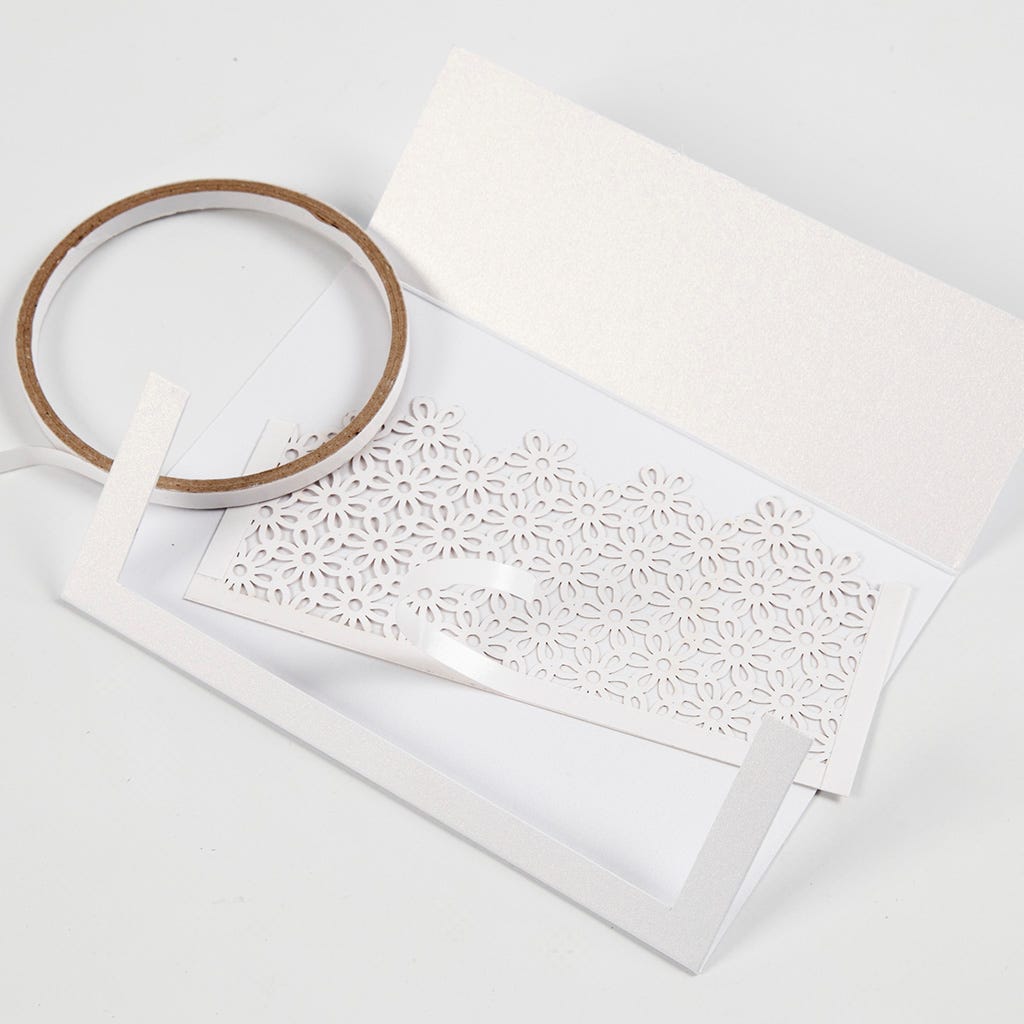 5
Attach the lace patterned card underneath the borders with double-sided adhesive tape.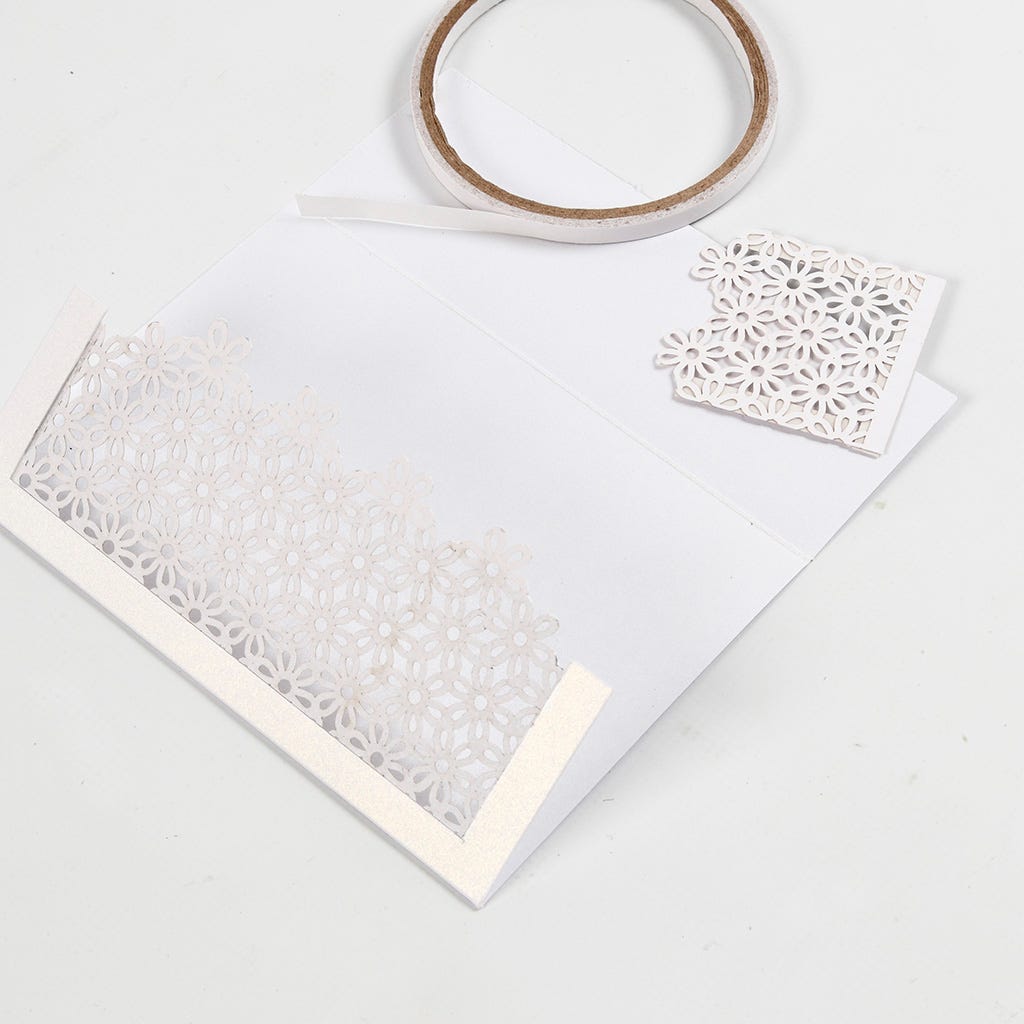 6
Trim a small piece of lace patterned card to fit at the bottom of the inside right panel. Attach to the inside with double-sided adhesive tape.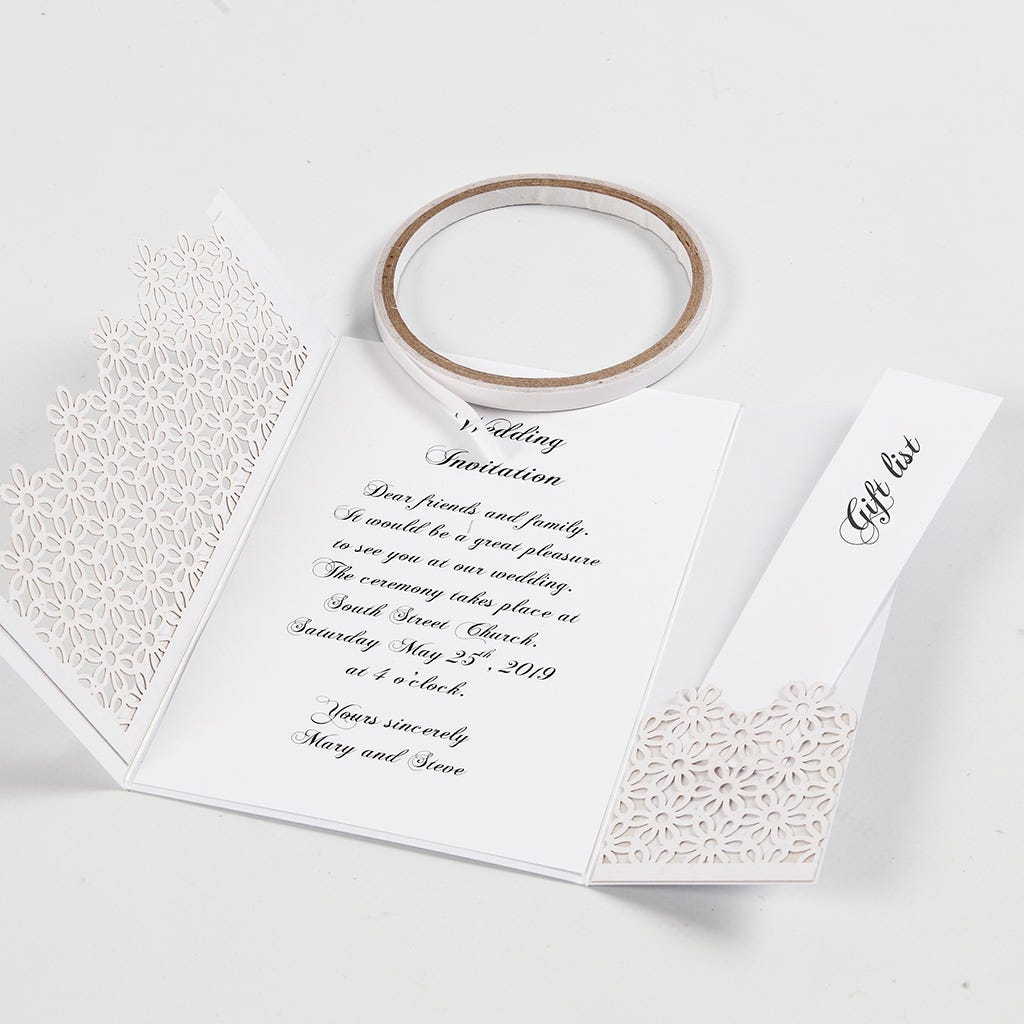 7
Print text for the invitation, trim to make it fit inside the middle panel of the greeting card and glue on. Print a gift list onto a 6 x 12 cm piece of paper. Fold the paper lengthwise and print text on the back, f.ex. "gift list". Insert it inside the laced pocket.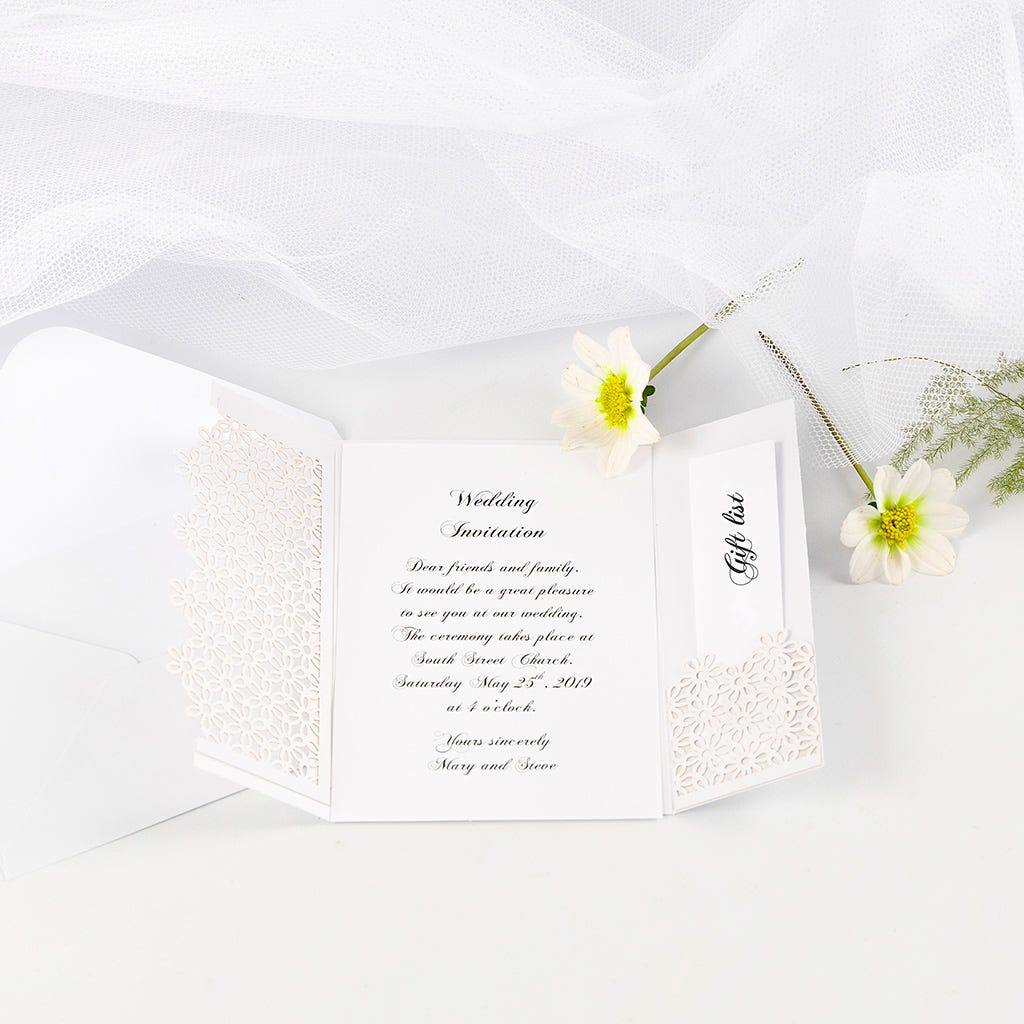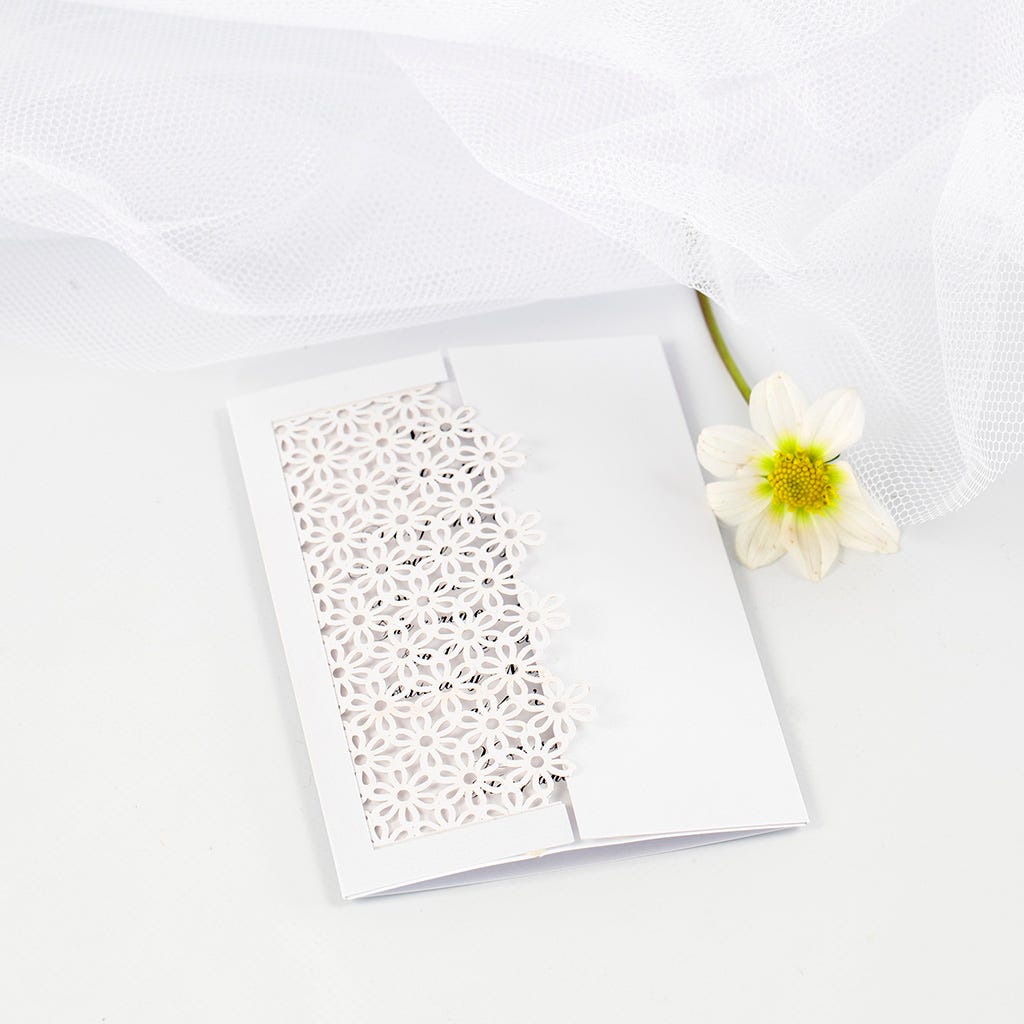 I'm shopping as
b2c incl. tax
b2b excl. tax
b2g excl. tax
Go back
I'm shopping as
Continue as guest
Copyright © 2013-present Magento, Inc. All rights reserved.