A Trivet made from thick Felt with needle felted Decoration
A Trivet made from thick Felt with needle felted Decoration
Each trivet is made from thick craft felt which is cut to shape and decorated with needle felting using carded wool and Melbourne yarn.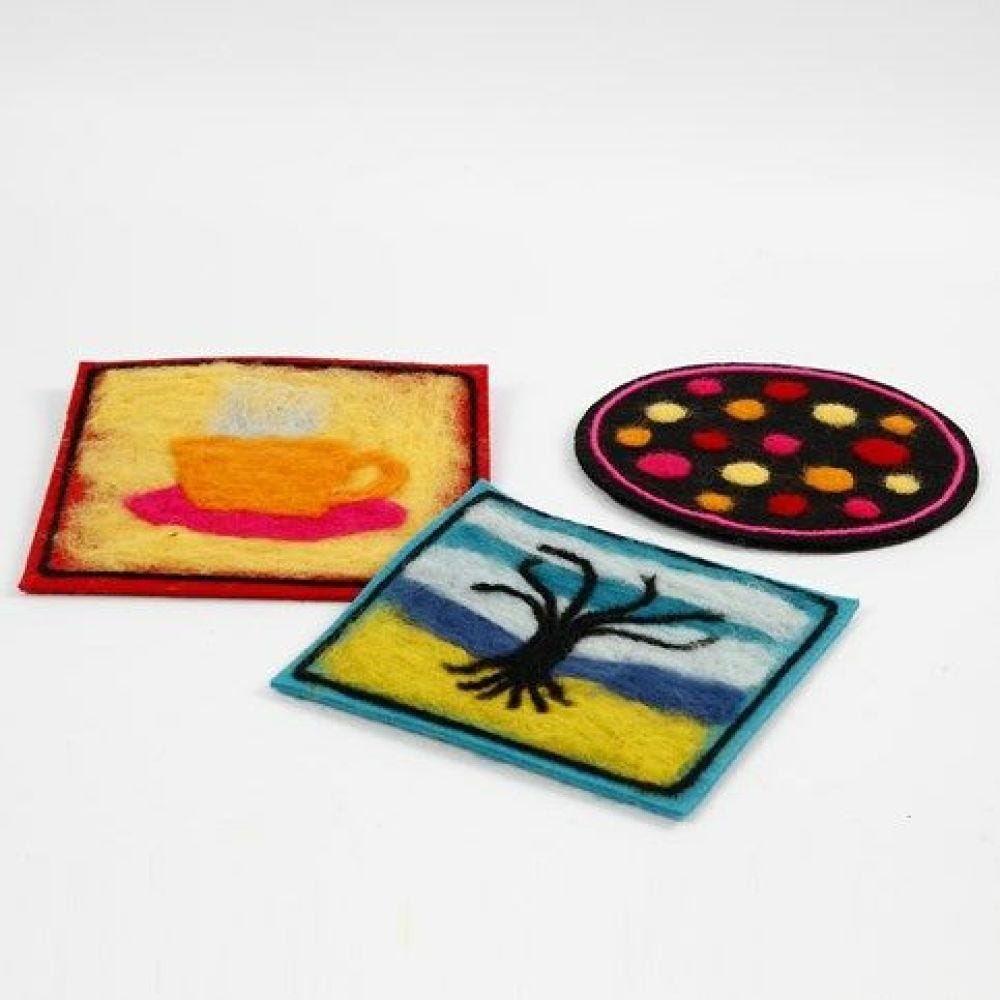 How to do it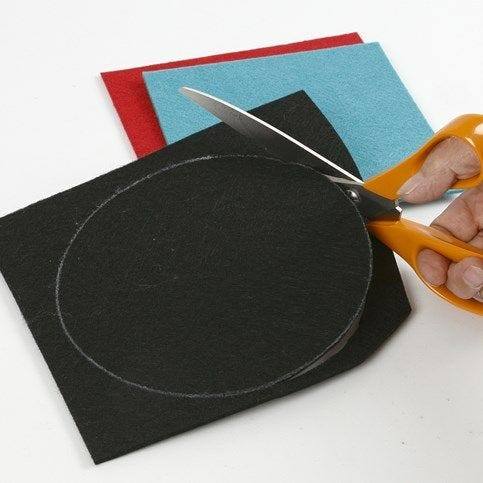 1.
Cut the thick craft felt to your desired size.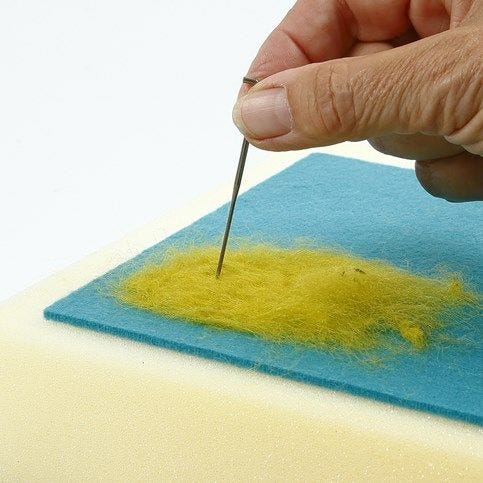 2.
Place the cut-out felt onto the needle felting foam pad. Needle felt the carded wool onto the piece of felt by pushing the felting needle up and down numerous times.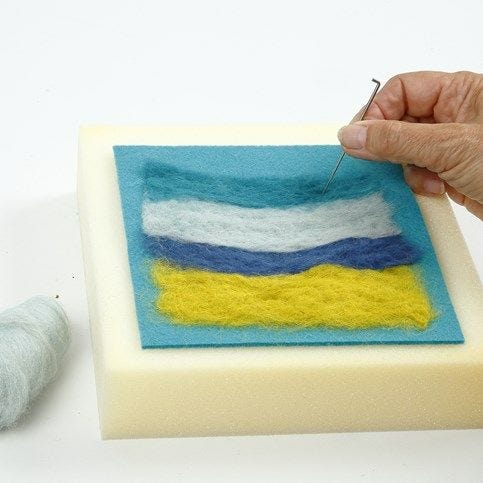 3.
Use your imagination and different colors to make designs, patterns etc., using carded wool.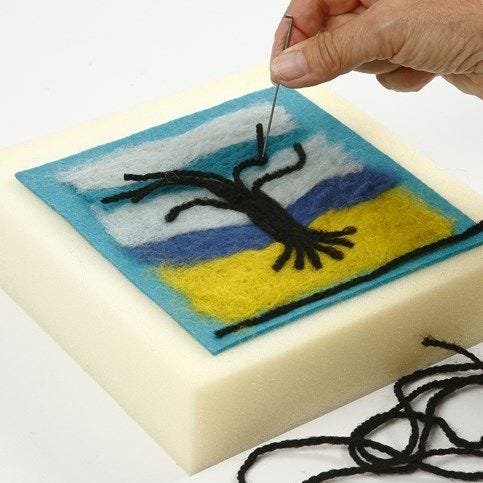 4.
Use Melbourne yarn for the finer details.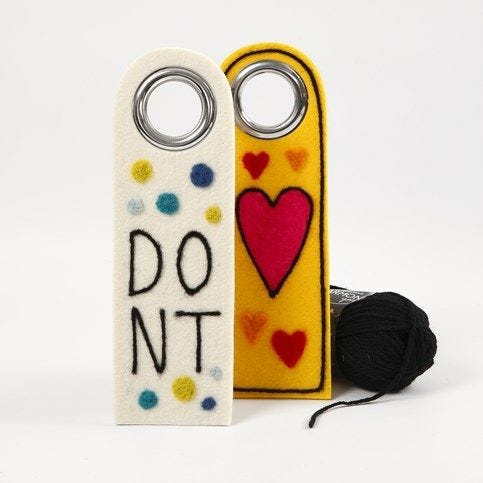 Variant
Dørhængere, dekoreret efter samme princip som bordskånerne.
Copyright © 2013-present Magento, Inc. All rights reserved.