A Trick or Treat Bag decorated with Craft Paint, Stamped Designs and Eyes made from Stickers
A Trick or Treat Bag decorated with Craft Paint, Stamped Designs and Eyes made from Stickers
This small shopping bag is decorated with Halloween foam stamps, craft paint and Plus Color markers. Sticker eyes are attached at the end. How to do it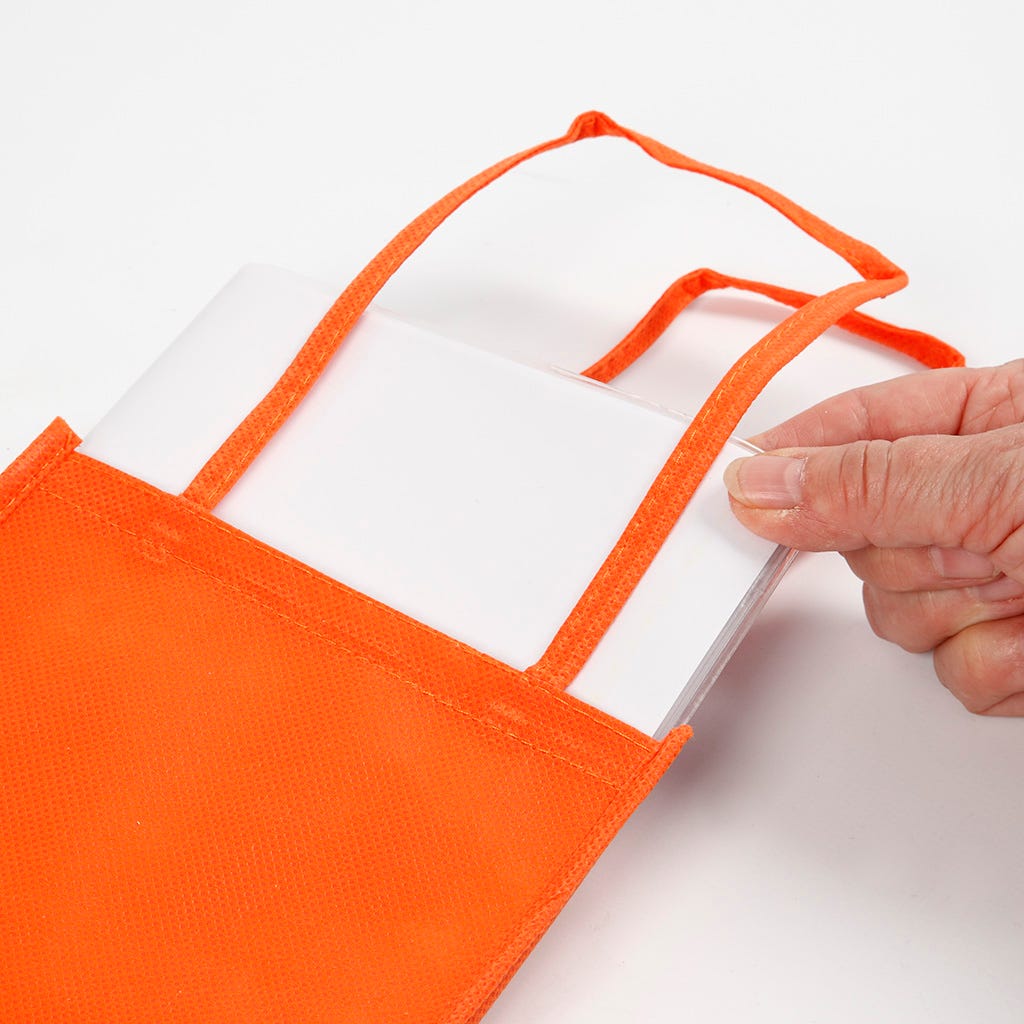 1
Put a book (with plastic) or a piece of thick card the same size as the bag inside the bag, protecting the back from smudging.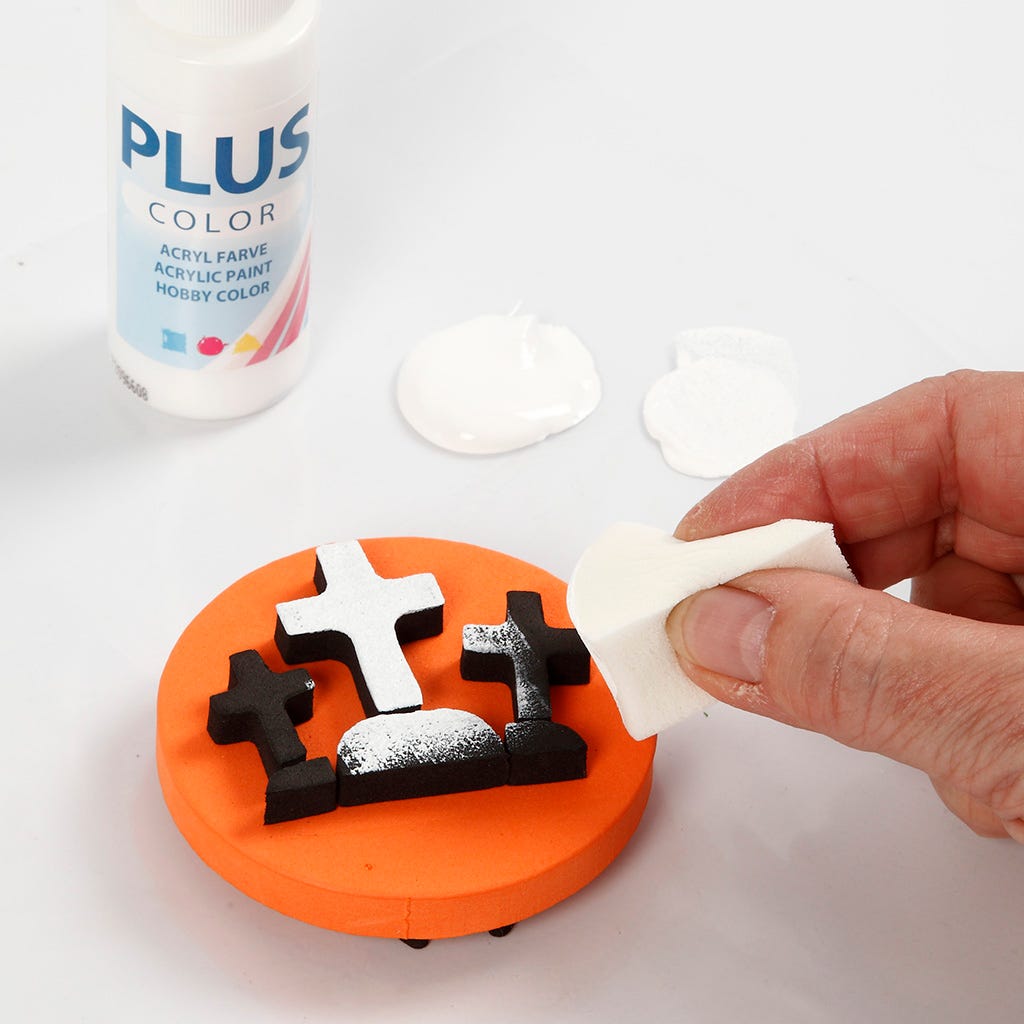 2
Dab craft paint onto the foam stamp using a sponge.
3
Make prints using the stamp on the shopping bag.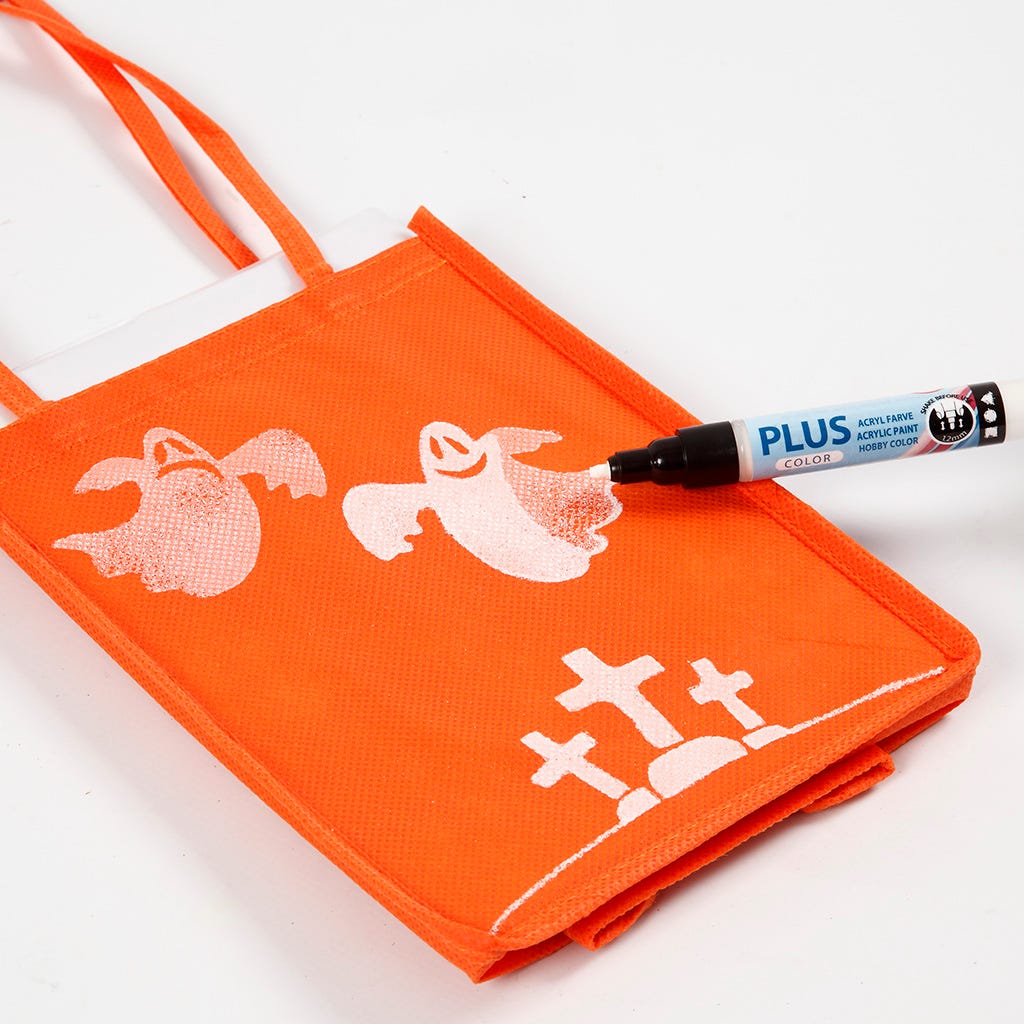 4
If you want the stamped design to be more visible, then fill it in with a Plus Color marker.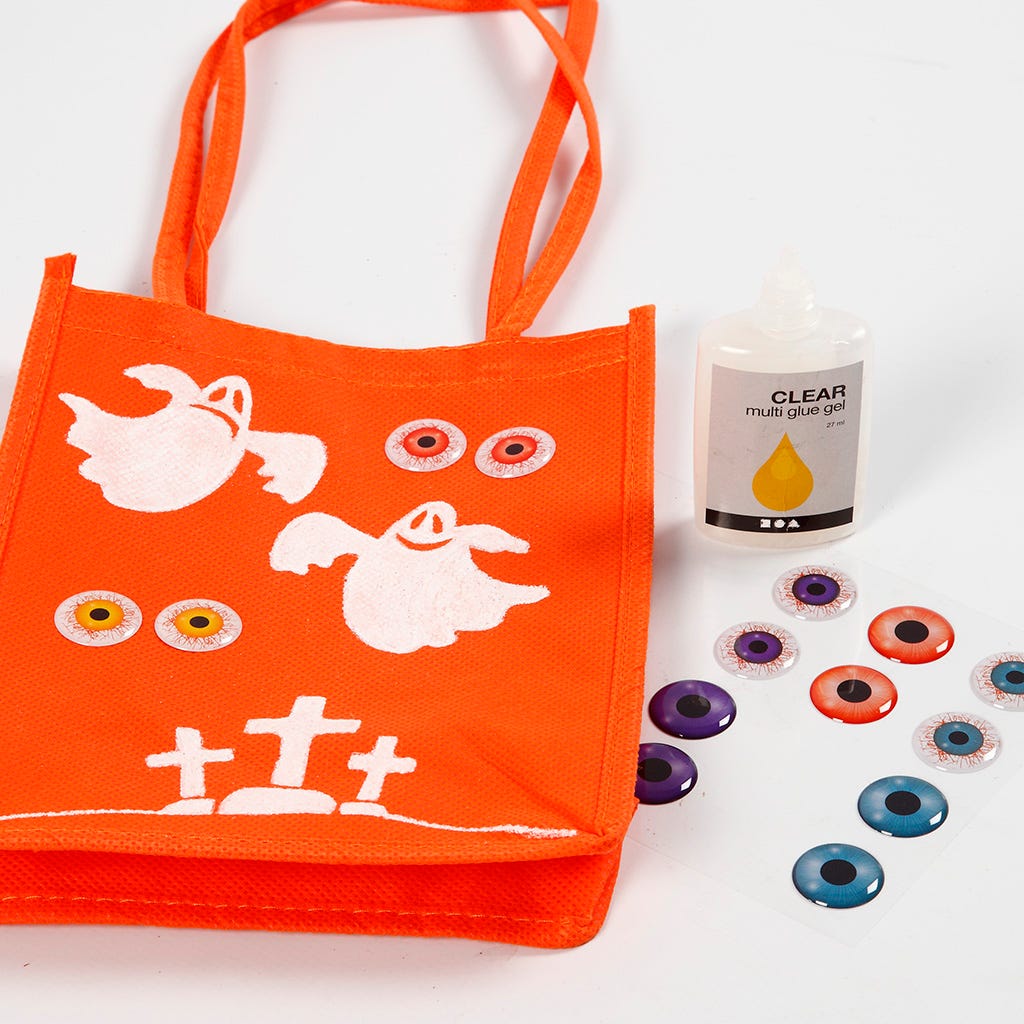 5
Decorate with self-adhesive stickers with eyes.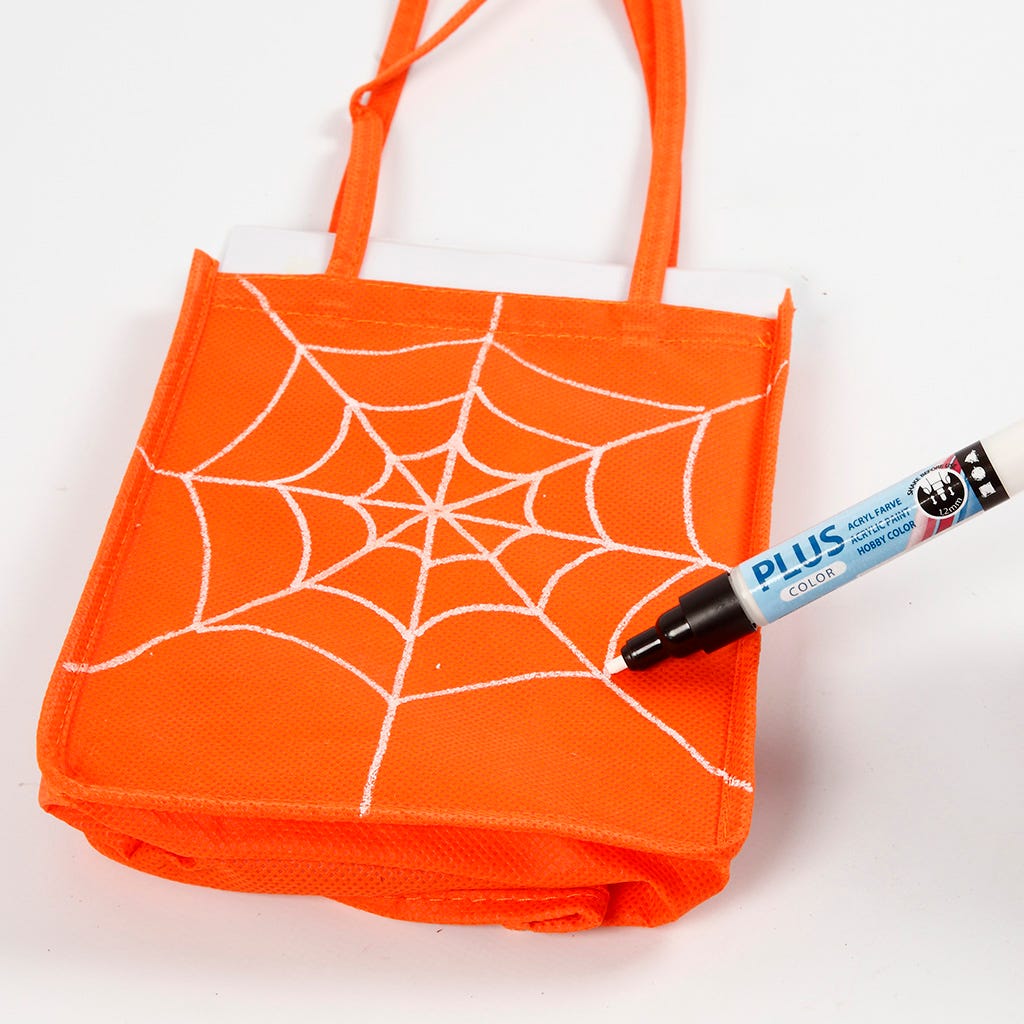 Another variant
Draw a spider's web with a Plus Color marker. Make a stamped design with spiders using black craft paint and a spider foam stamp.