A Tray with a Nutcracker stencilled Design
The inside base of this tray is decorated with a stencilled design using craft paint. When dry, the tray is varnished with acrylic lacquer.
How to do it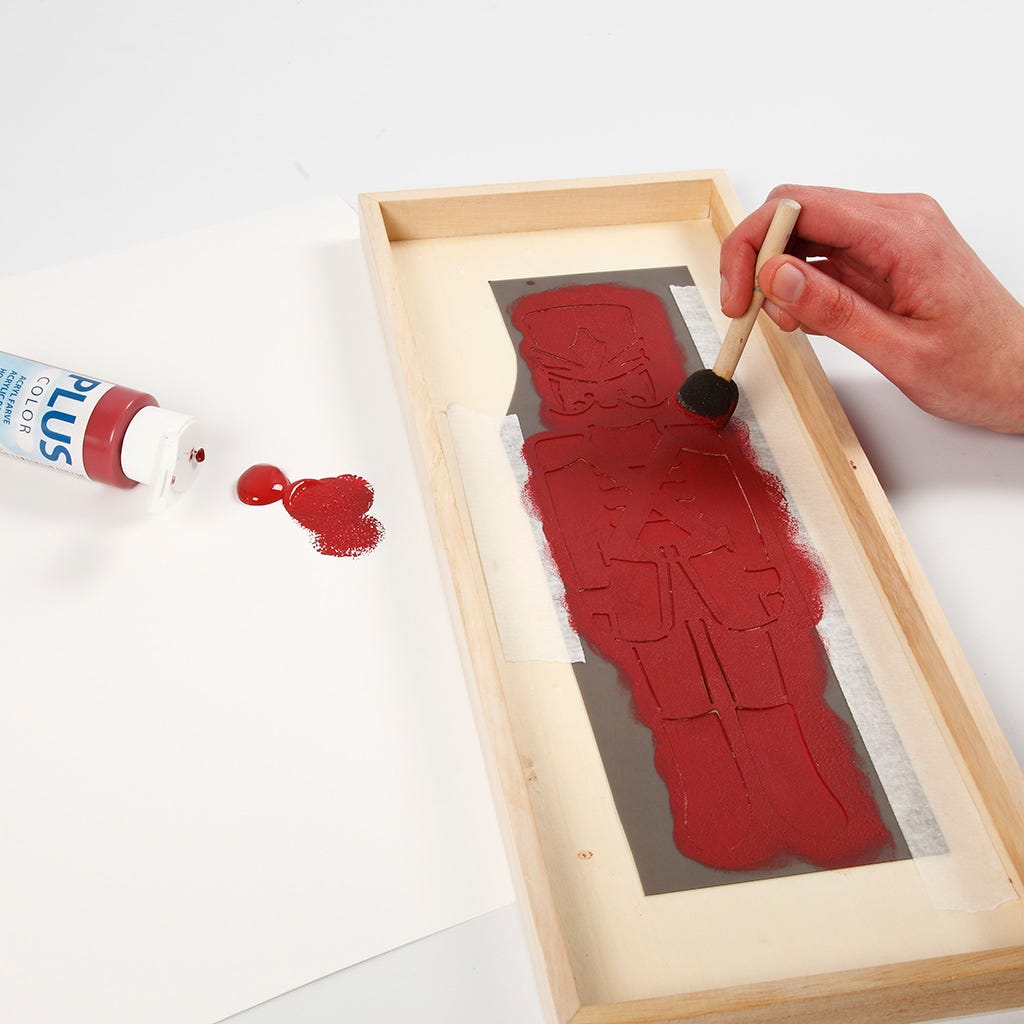 1
Cut out the Nutcracker from the screen stencil sheet, making sure that it fits inside the tray. Attach the design with masking tape so that it doesn't move whilst dabbing on paint with a foam stencil brush. For the best result: make sure there is only a small amount of paint on the foam stencil brush when dabbing onto the stencil.