A Transfer Design on a T-Shirt
A Transfer Design on a T-Shirt
We found the picture of the orange phone on the internet, printed it onto Transfer Paper and ironed it onto the t-shirt. NB: Instructions are included with the transfer paper. How to do it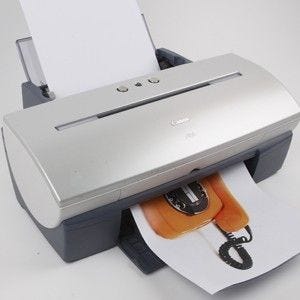 1
Choose a design and print it onto Transfer Paper (use an Ink Jet printer).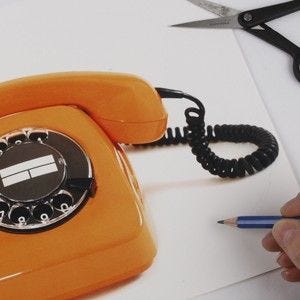 2
Cut out the design to your desired shape (you may draw the outline with a pencil first...).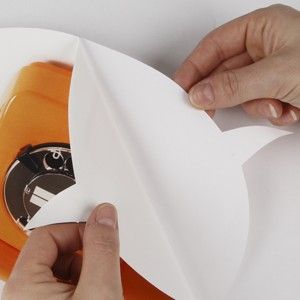 3
Separate the backing paper from the transfer.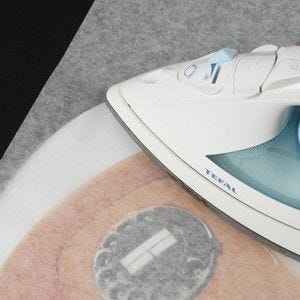 4
Place the design on the t-shirt and iron it onto the t-shirt. Put a piece of baking paper between the design and the iron. (Turn the iron dial onto "cotton" - fix the print by pressing, moving the iron firmly for approx. 1 minute). Let the print cool for a few minutes. Then remove the baking paper.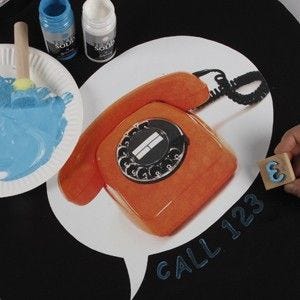 5
Finally decorate with stamp printing using Textil Solid fabric paint.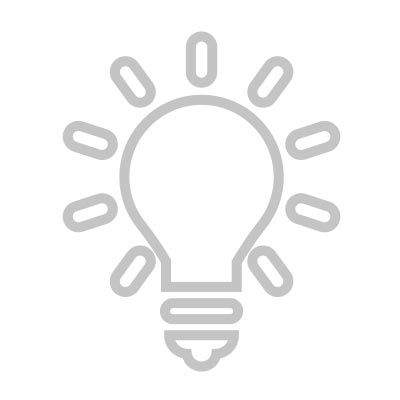 TIPS!
Find cool designs on your computer or take your own pictures and print them out onto the transfer paper.