A Tissue Paper Pom-Pom Cloud with Card Raindrops
These paper pom-poms are assembled and threads are sewn on, hanging from each pom-pom with glued-on raindrops glued around each thread in pairs.
How to do it
1
Assemble the pom-poms by following the instructions included in the pack. Push a threaded needle through the pom-pom. Tie a knot to secure the thread.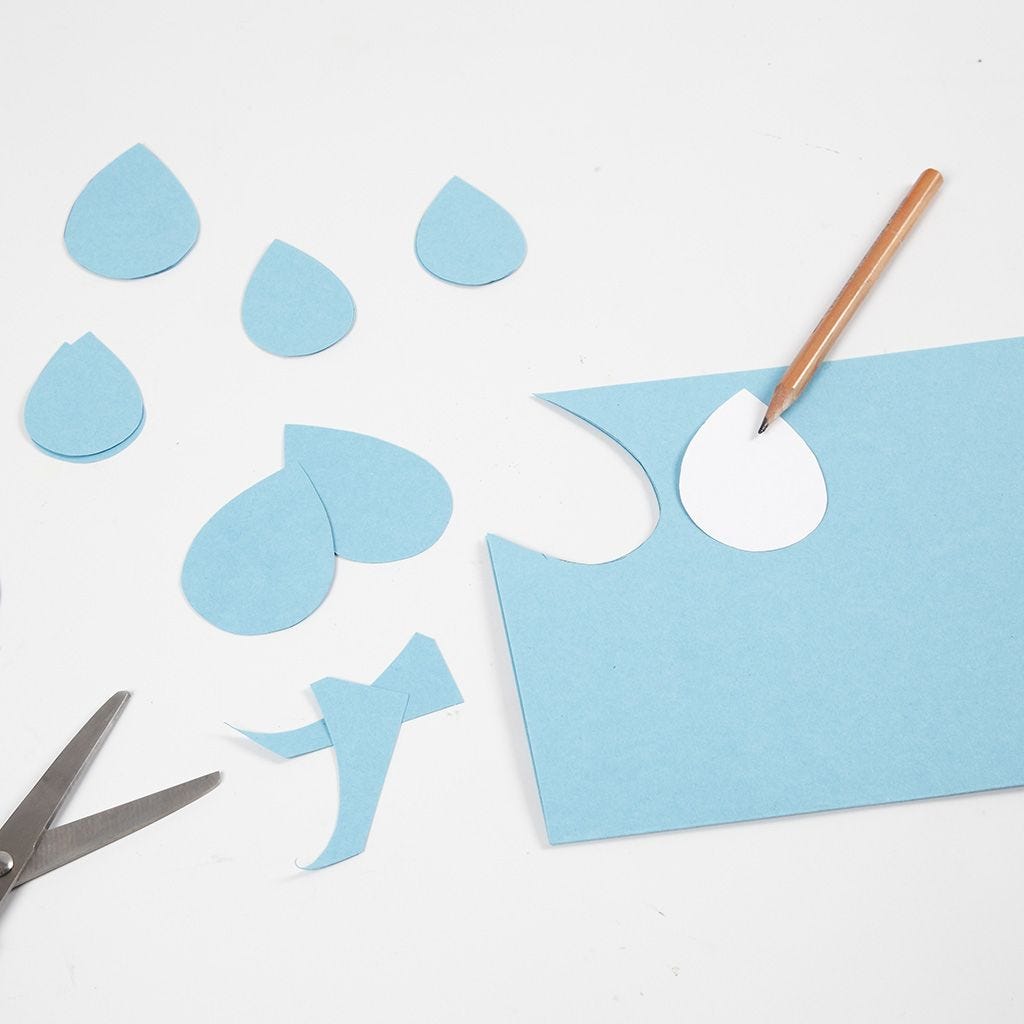 2
Print the template availabe for this idea. Copy the template onto a doubled-over piece of card to cut out two raindrops of exactly the same size.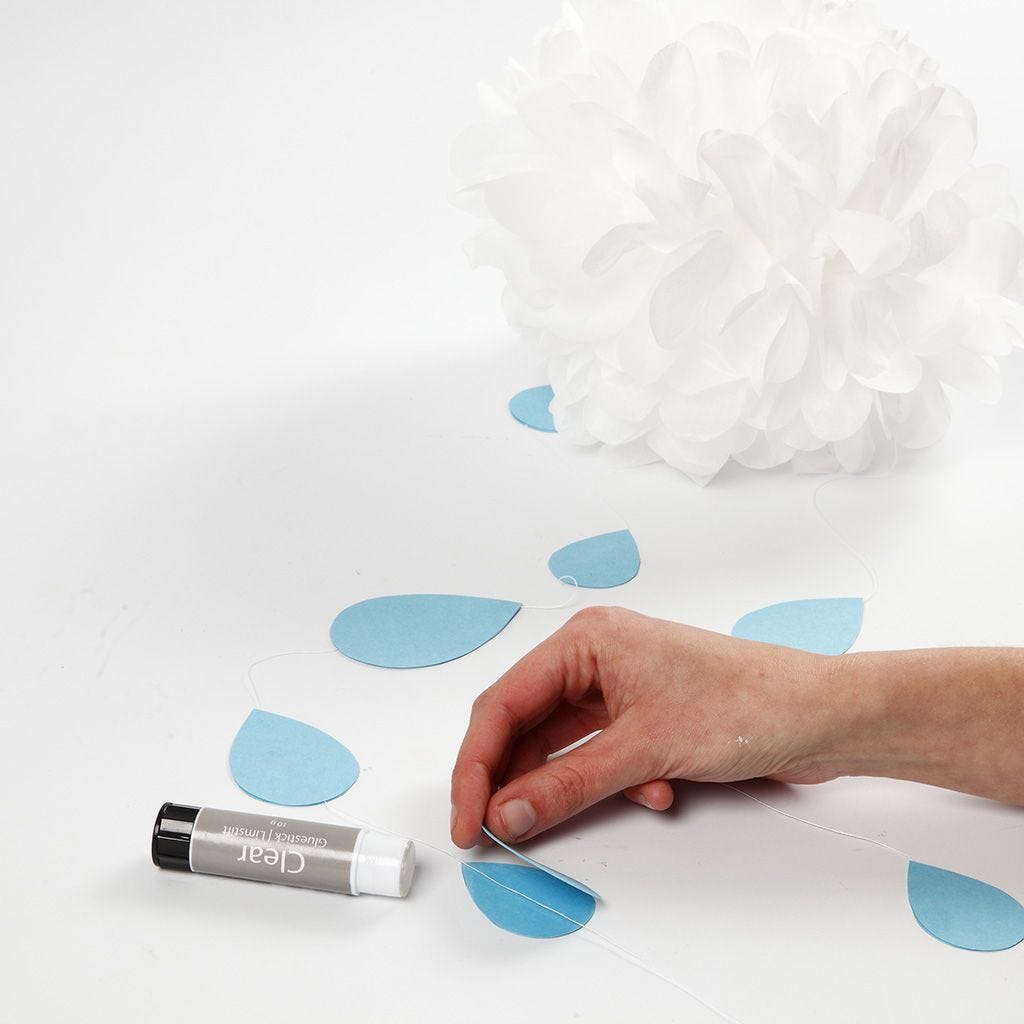 3
Apply glue to the card raindrops and glue the two raindrops together around a piece of thread.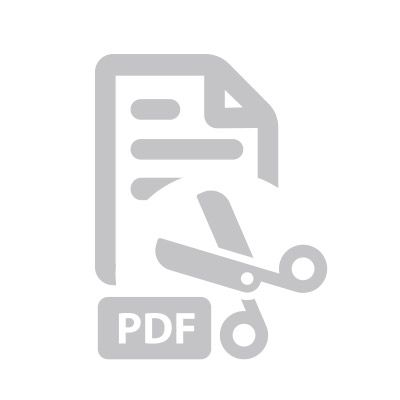 Attached file:
Download