A Terracotta Vase, decorated with Decoupage and Rhinestones
These natural terracotta vases, which are glazed on the inside, are decorated with decoupage and self-adhesive rhinestones.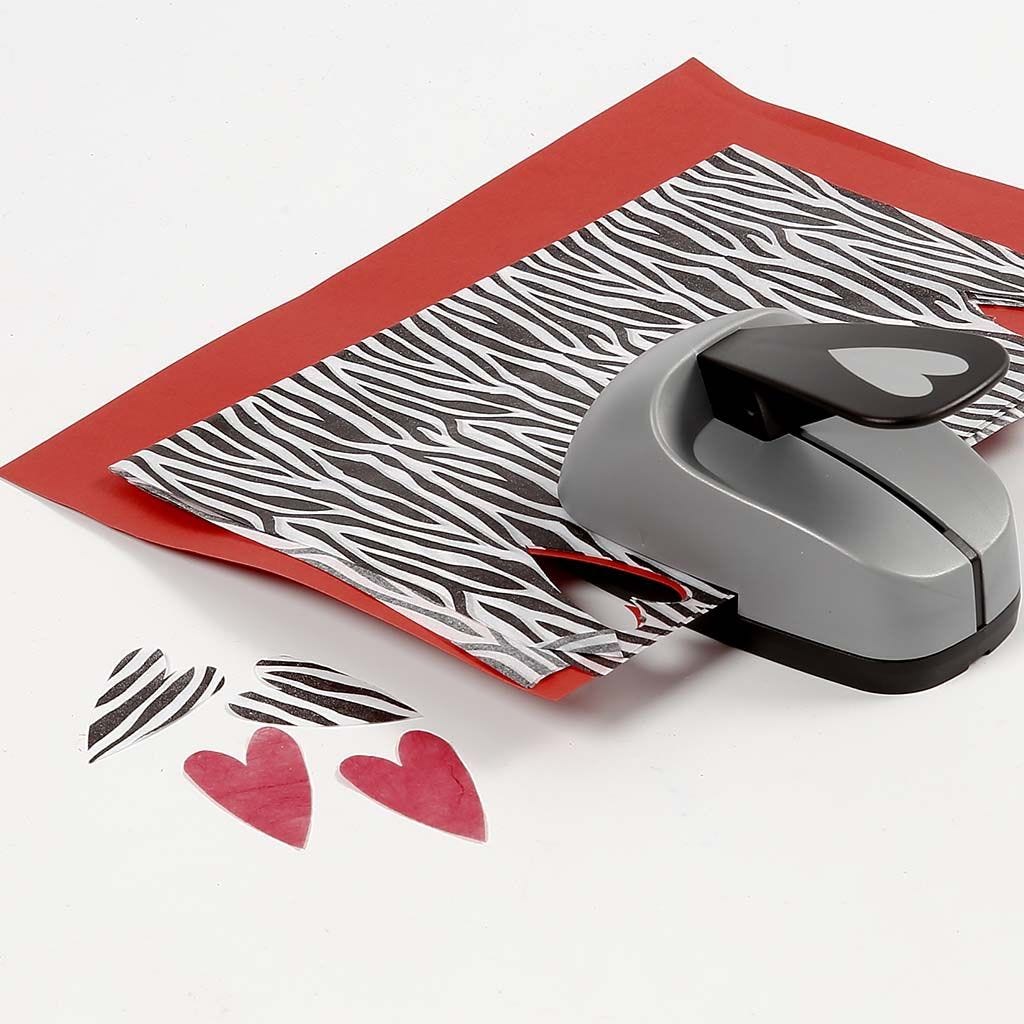 1.
Punch out hearts and stars from decoupage paper and/or straw silk paper using the set of 3 paper punches in different sizes. (A TIP! Punch the thin decoupage paper in 2-4 layers at a time. This is easier and more efficient.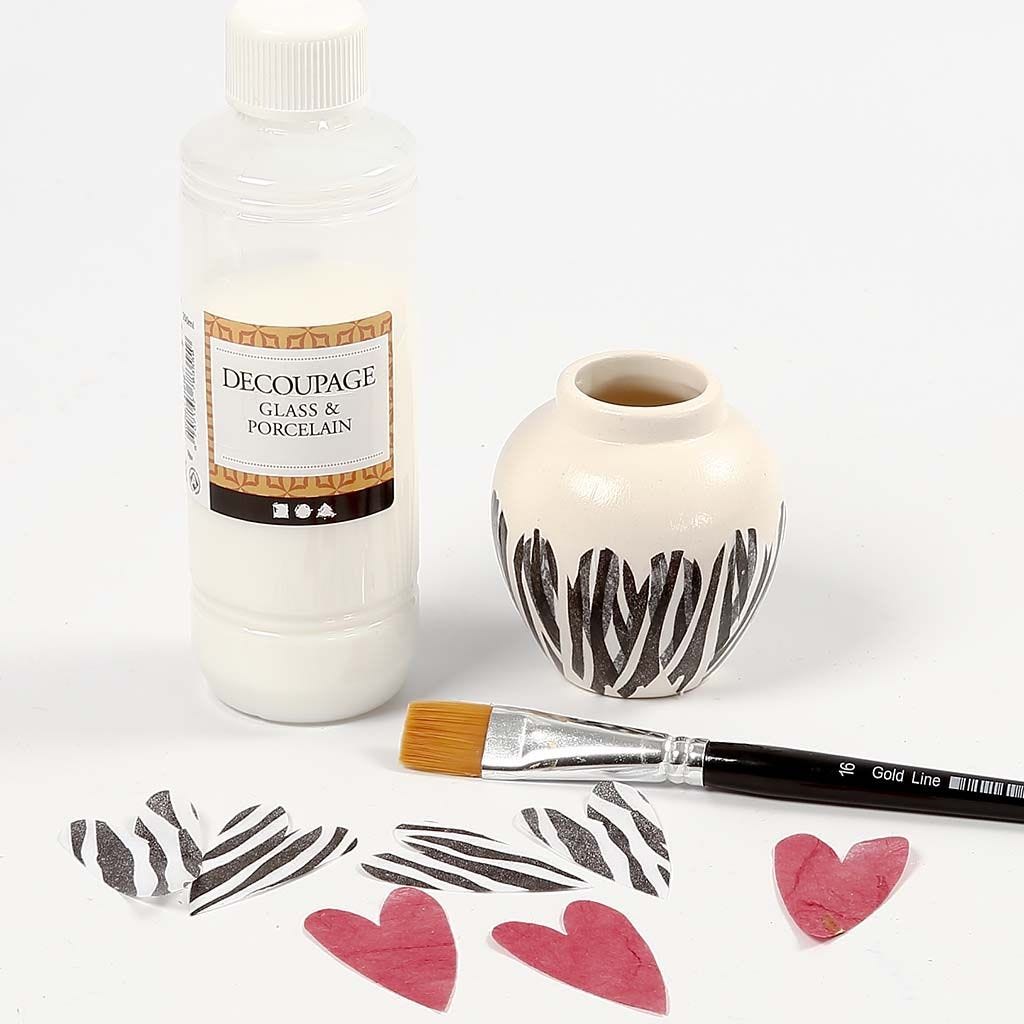 2.
Attach the designs onto the vase according to your taste. Use decoupage lacquer for glass and porcelain. Remember to apply a coat of lacquer on top of the glued-on designs. Leave to dry.