A Terracotta Icon Plate with Mosaic
A Terracotta Icon Plate with Mosaic
Terracotta icon plates are decorated with A-Color Glass and round glass mosaic stones which are also decorated. Use mounting glue for gluing the mosaics. How to do it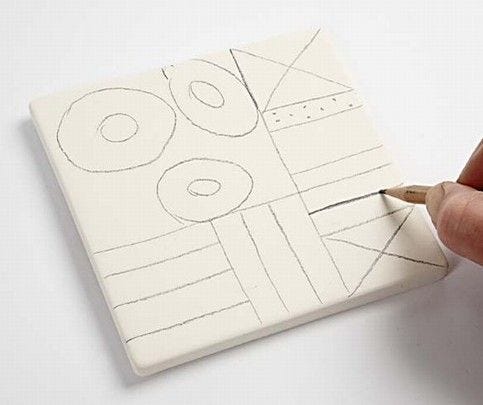 1
Draw the graphic patterns with a pencil.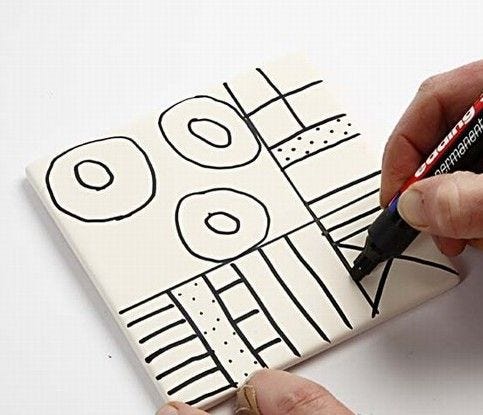 2
Go over the graphic patterns with a permanent marker.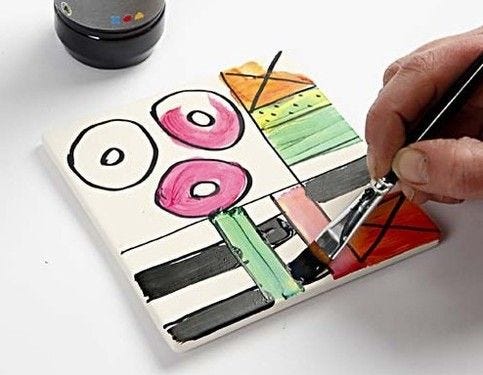 3
Fill in the areas with A-Color Glass. Use a flat brush with nylon synthetic hair.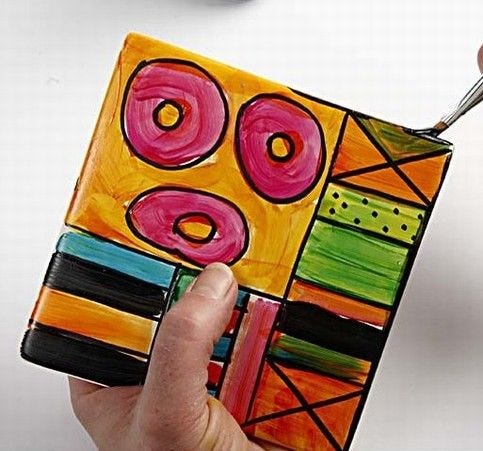 4
Pour a small amount of black A-Color Glass into an empty Fun & Fancy bottle with a tip – and highlight / outline the lines.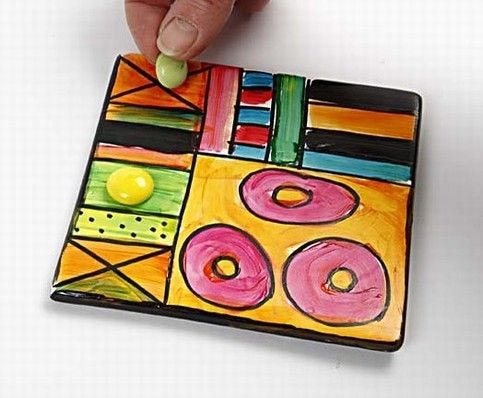 5
Glue on round glass mosaic stones with mounting glue. You may decorate the mosaic stones in the same way as described in step 4.