A Terracotta Heart with Gold Art and Craft Foil
Paint a terracotta heart with Plus Color craft paint. When dry apply glue to the area you want to decorate with art and craft foil. Place the foil on the adhesive surface, rub gently and remove the top foil layer.The gold is left on the heart. How to do it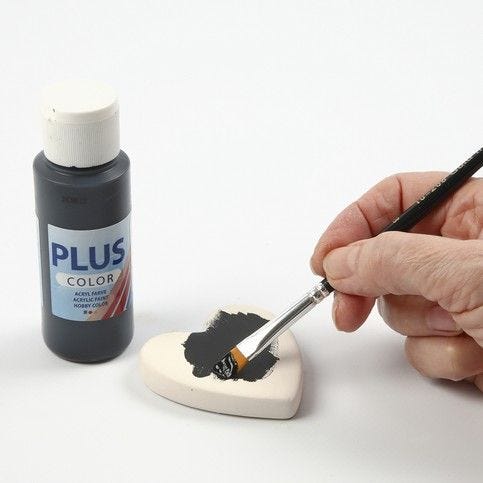 1.
Paint the terracotta heart with Plus Color Craft paint.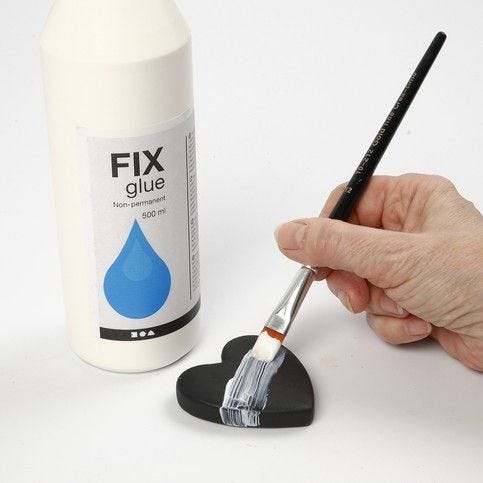 2.
Apply the adhesive, Fix Glue, in a pattern onto chosen areas of the heart where you want the gold effect to show. Let the glue dry slightly but not completely.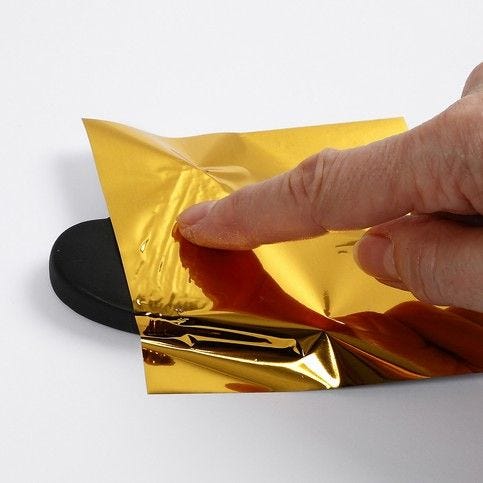 3.
Place the art and craft foil with the gold side against the adhesive surface on the heart. Rub gently with a finger on the areas where the now slightly hardened glue has been applied.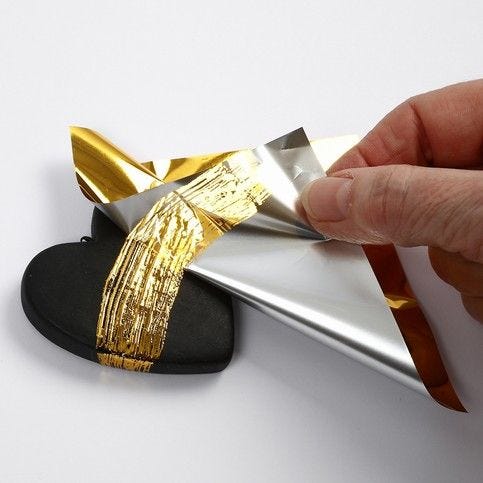 4.
Now pull off the foil layer to separate it from the gold which is now attached to the chosen areas of the heart.