A Terracotta Bauble with a painted raised Harlequin Pattern
A Terracotta Bauble with a painted raised Harlequin Pattern
This oval terracotta bauble which resembles an egg is decorated with Plus Color craft paint using a sponge dabber.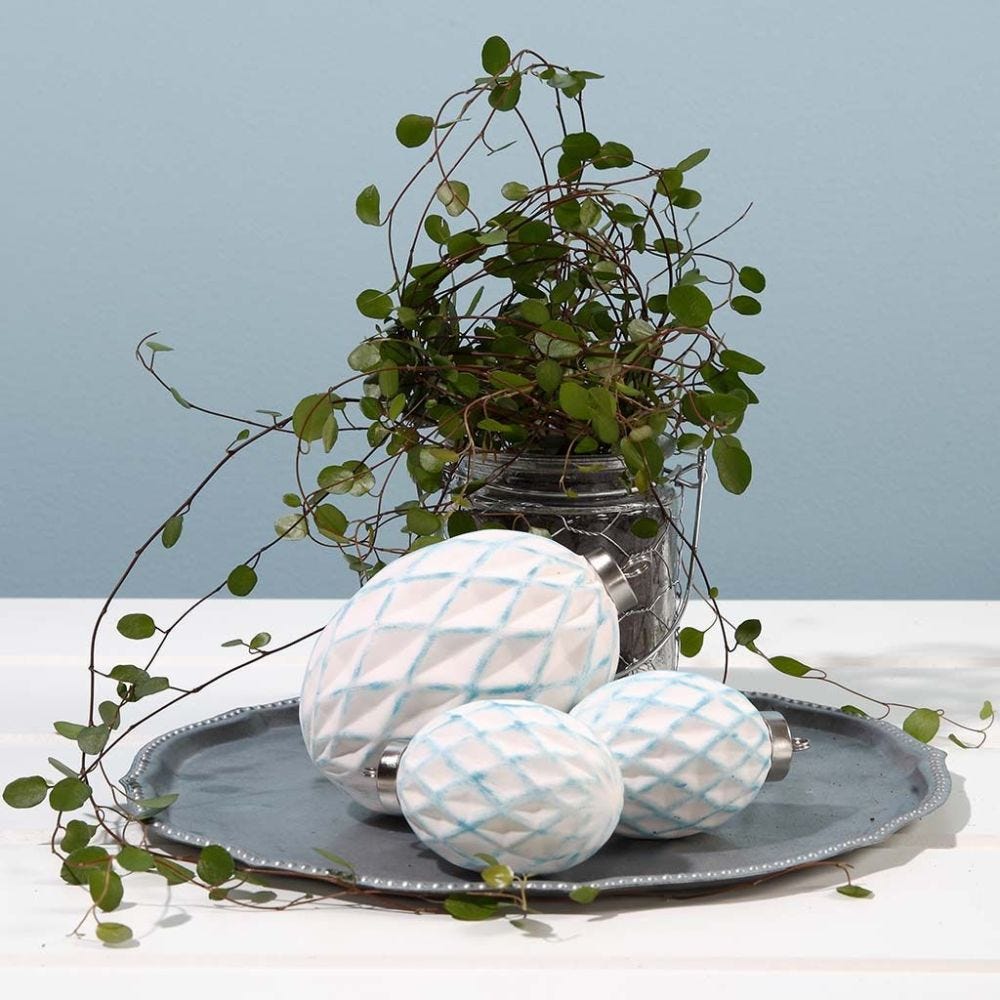 How to do it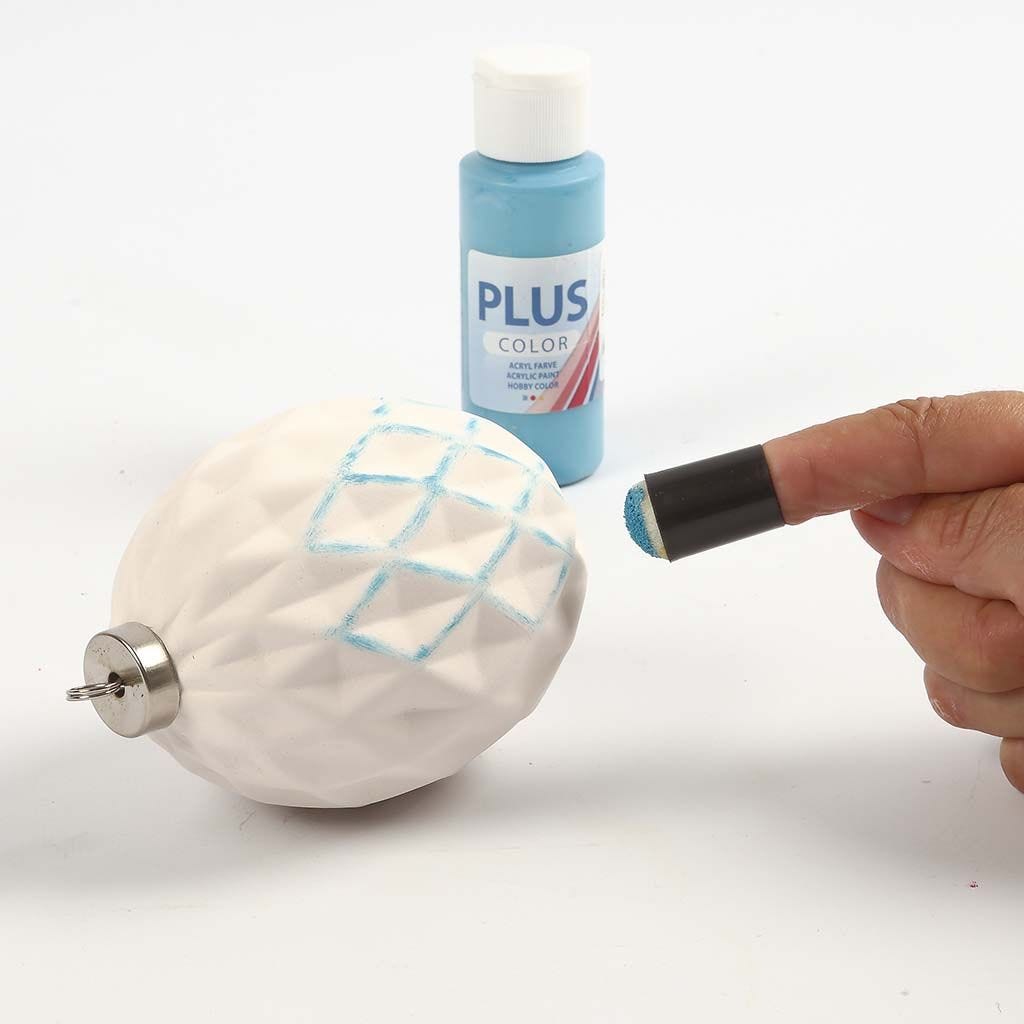 1
Put the sponge dabber onto your finger. Paint the bauble with the sponge dabber and Plus Color craft paint. A TIP! Dab the sponge dabber in the paint and push and remove most of the paint prior to carefully dabbing the paint onto the raised areas of the bauble.
Copyright © 2013-present Magento, Inc. All rights reserved.