A Terracotta Bauble, partially painted with Gold
A Terracotta Bauble, partially painted with Gold
These two white terracotta baubles with a raised harlequin pattern are partially decorated with Art Metal gold paint. When dry, a leather cord is attached to each bauble for hanging.
How to do it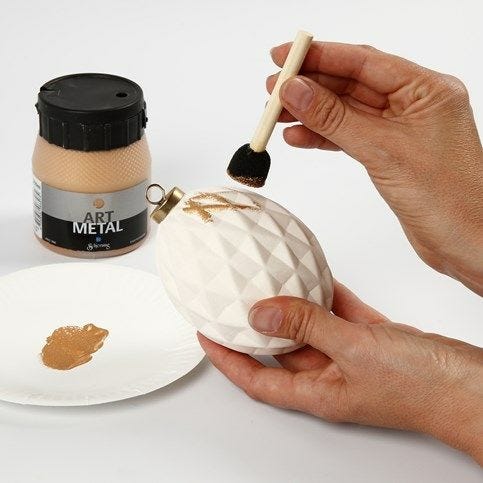 1.
Dab the foam stencil brush in the metal paint and dab the paint onto the raised areas on the bauble. Leave to dry and attach a leather cord onto the metal hanger.
Copyright © 2013-present Magento, Inc. All rights reserved.