A teddy pencil holder from Foam Clay Large on a cardboard tube
A teddy pencil holder from Foam Clay Large on a cardboard tube
This pencil holder is made from a cardboard tube which is covered with Foam Clay size L and with googly eyes.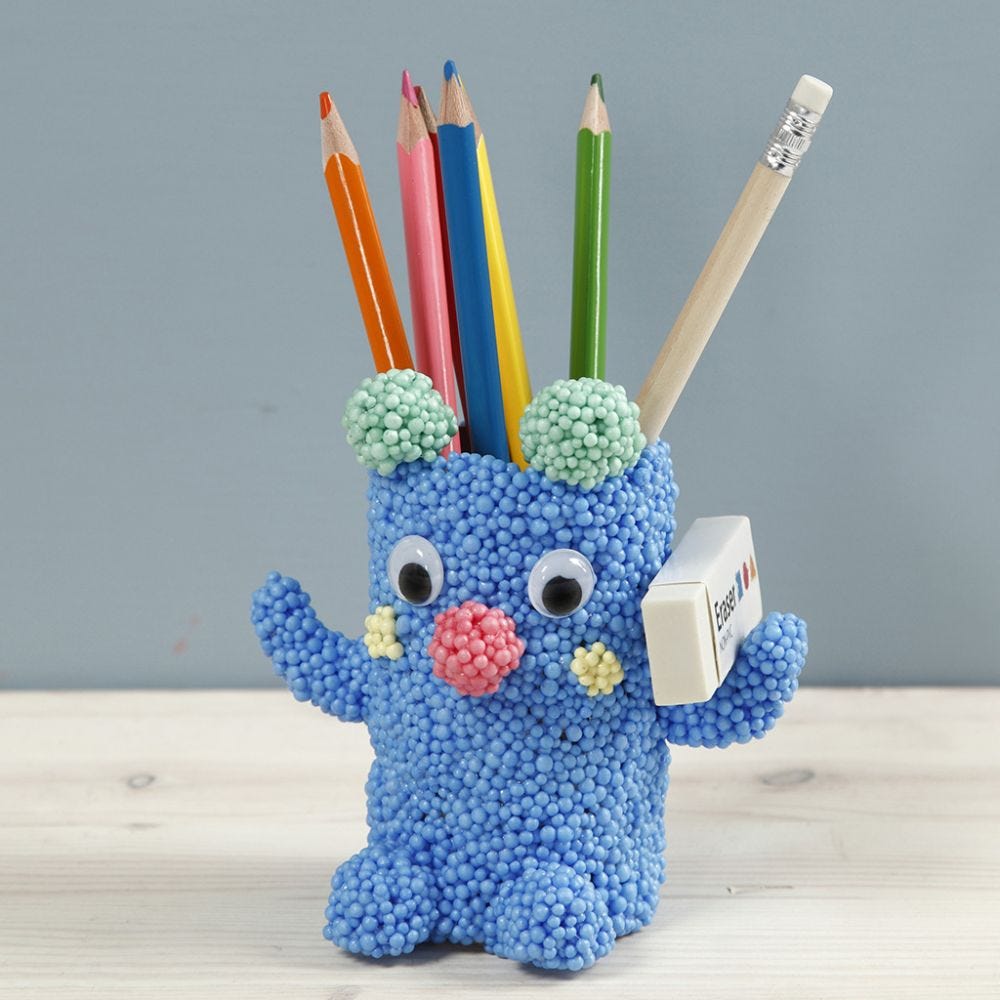 How to do it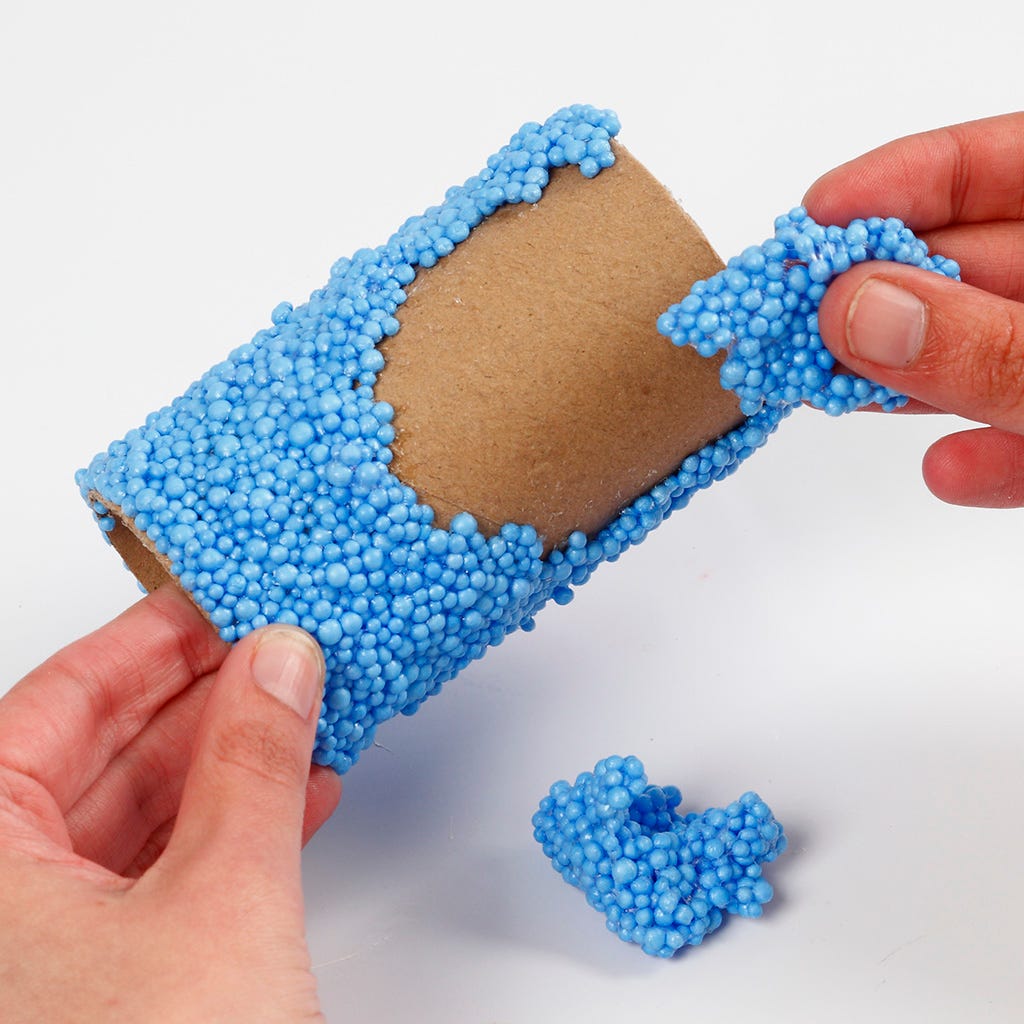 1
Cover a cardboard tube or the inside of a toilet roll with Foam Clay Large.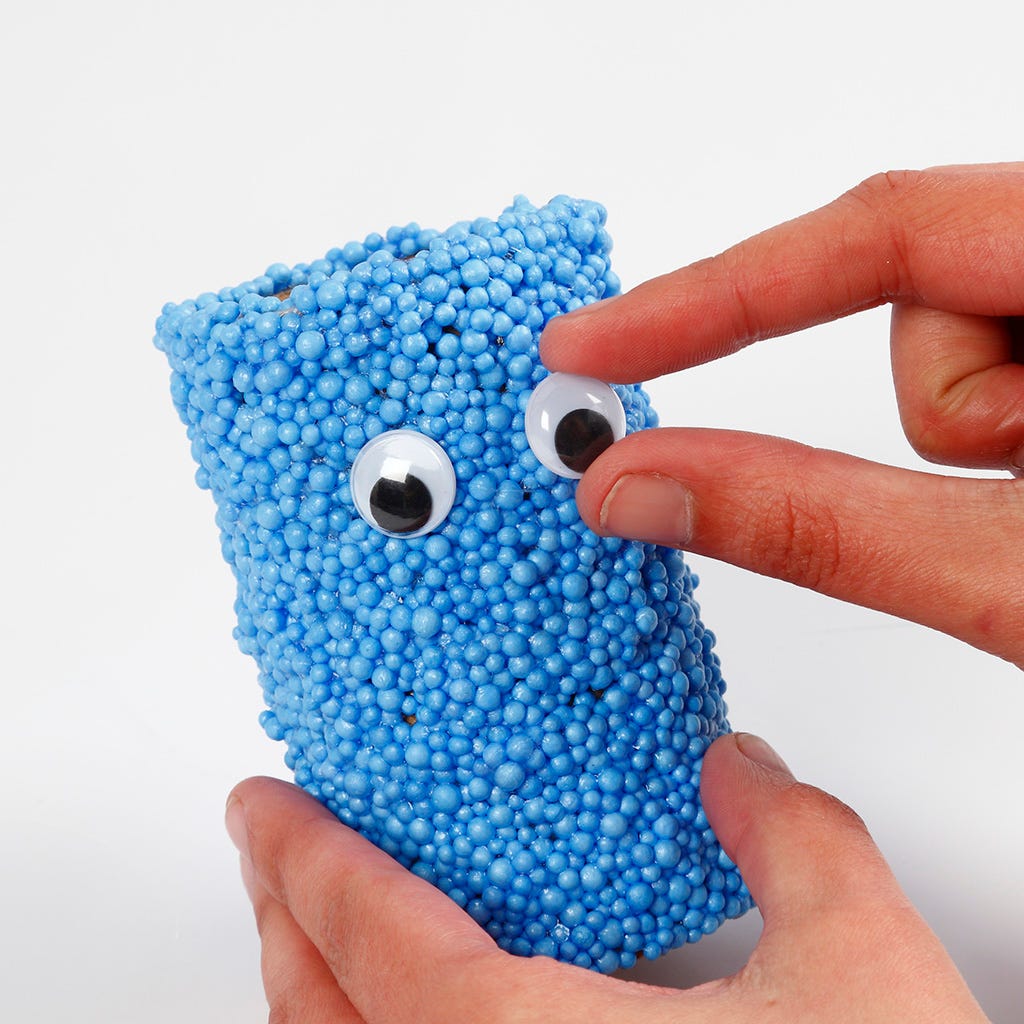 2
Attach googly eyes when the Foam Clay is dry.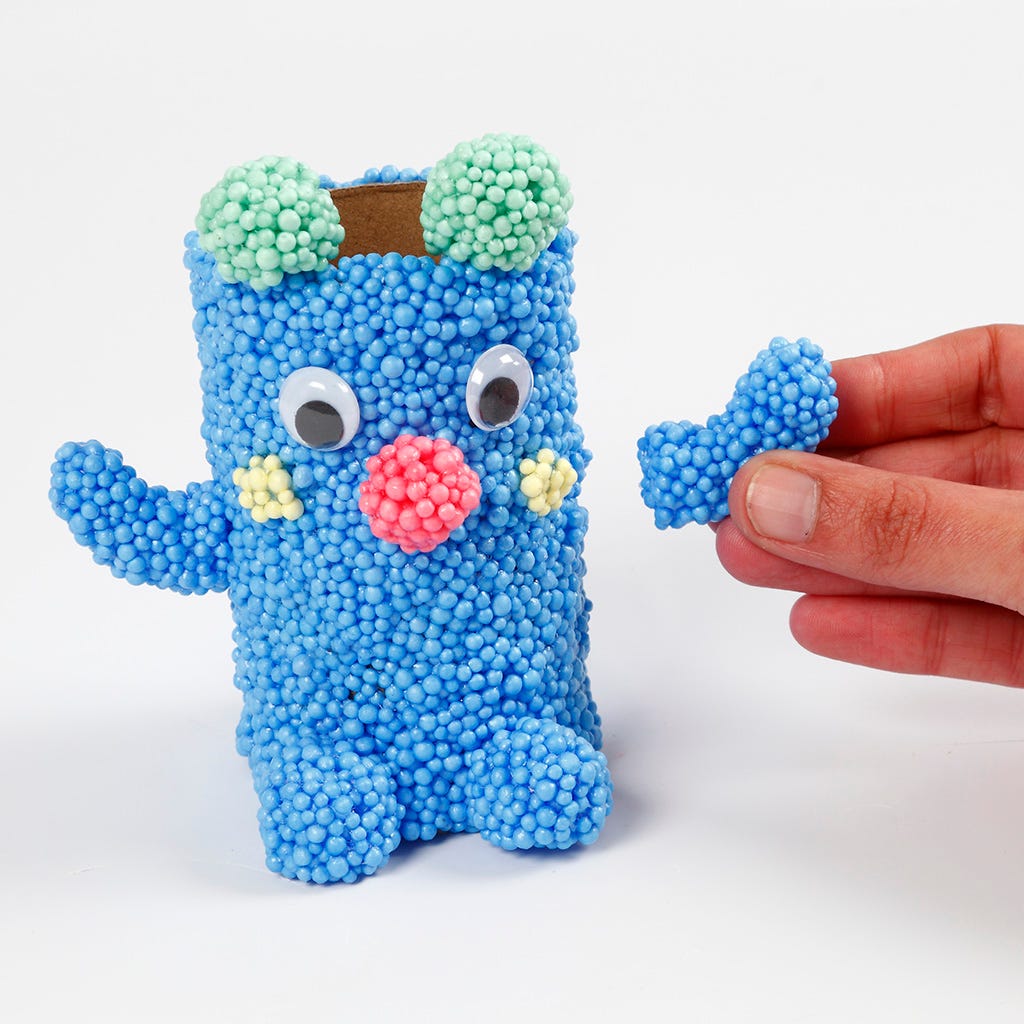 3
Model details with the Foam Clay and push them on gently. Leave the pencil holder to dry completely before using.
Copyright © 2013-present Magento, Inc. All rights reserved.