A Tea Towel with a Border of painted and drawn Designs
A Tea Towel with a Border of painted and drawn Designs
Both of these tea towels are decorated with a border of marker-drawn and marker-painted designs. We have used textile markers in different colours. The borders on the tea towels are fixed with an iron. How to do it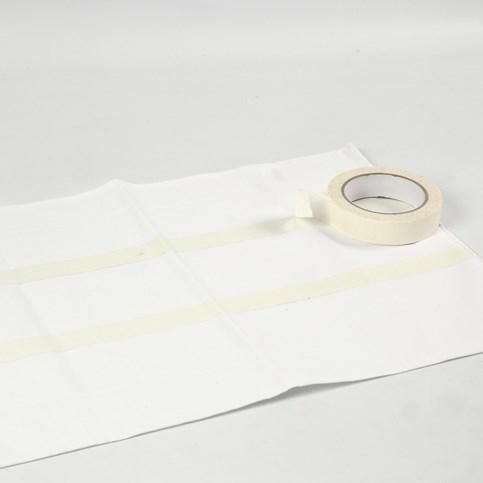 1.
Use masking tape to mask the area on the tea towel intended for the border.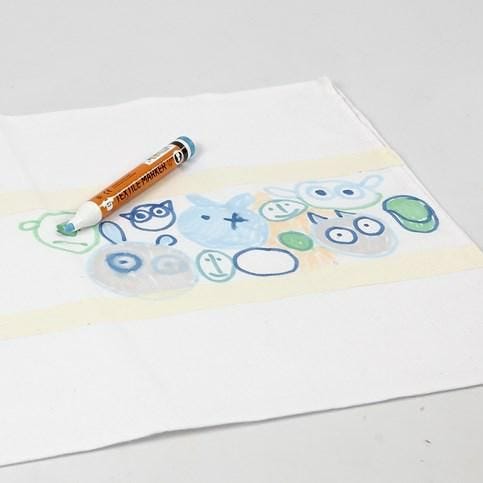 2.
Fill in the entire masked area with drawn and painted designs according to your imagination. Use textile markers. Leave to dry.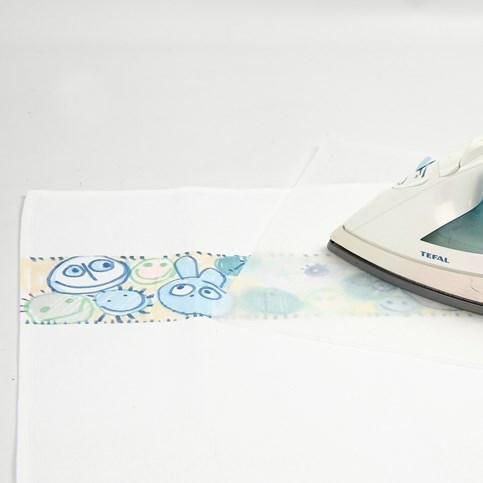 3.
Fix the border with an iron set for cotton. Place a piece of baking paper between the iron and the border.
Copyright © 2013-present Magento, Inc. All rights reserved.