A T-Shirt with transfer-printed Pieces of Art
A T-Shirt with transfer-printed Pieces of Art
Each T-shirt is decorated with small pieces of art, drawn with a black fabric marker on transfer paper, primed with Textile Color in neon colours. The artworks are transferred onto the textiles as a collage. How to do it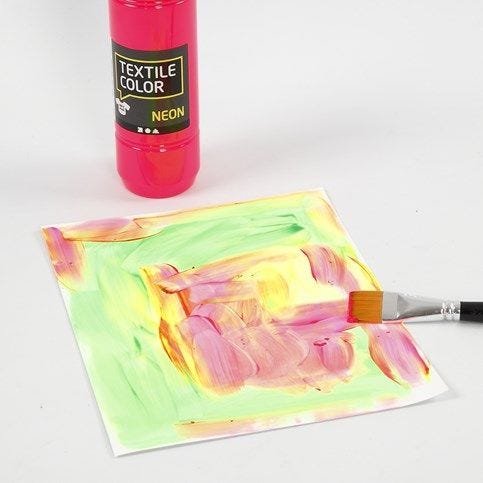 1.
Paint the transfer paper with Textile Color fabric paint in neon colours according to your taste. Let it dry.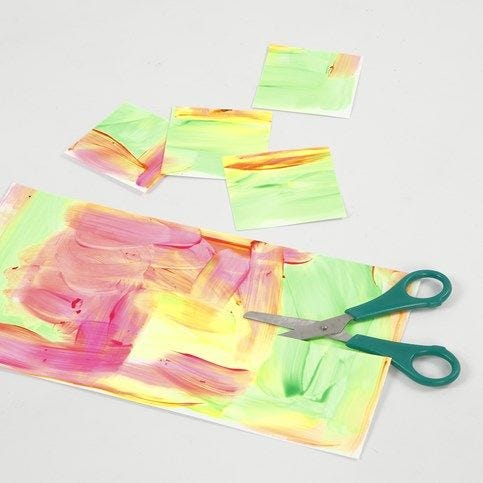 2.
Cut the transfer paper into identical squares – or according to taste.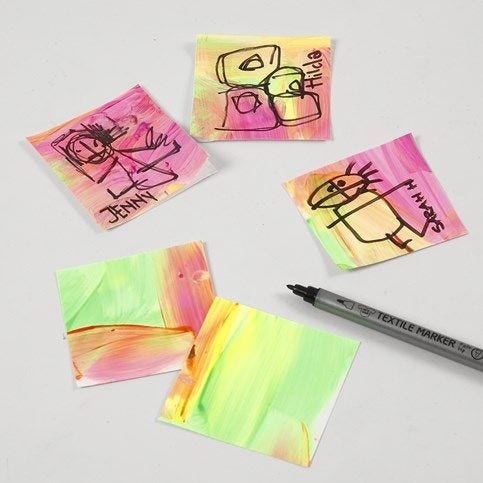 3.
Use a black fabric marker for drawing your chosen designs onto each of the colour primed squares using your imagination.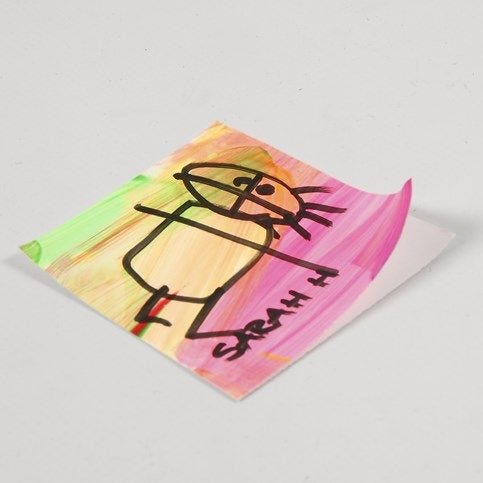 4.
The two-piece transfer paper consist of a backing paper and a foil front. Remove the backing paper from the decorated foil. You may use a needle for separating the two layers.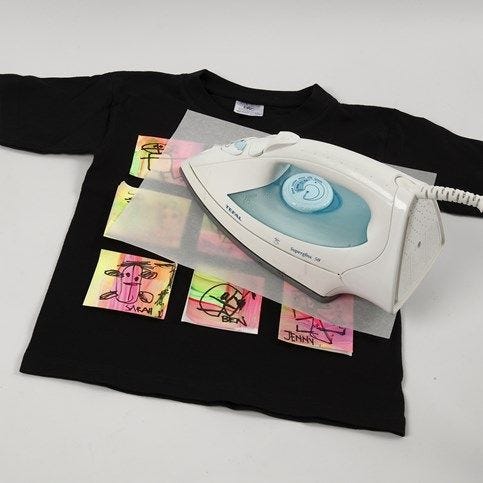 5.
Place the transfer paper/foil onto the textile. The design should face outwards. Place a sheet of baking paper on top of the design on the textile and iron with an iron set on medium heat.
Copyright © 2013-present Magento, Inc. All rights reserved.