A T-Shirt with a Hat, Glasses and a Moustache
A T-Shirt with a Hat, Glasses and a Moustache
This t-shirt is decorated with a stamped design consisting of a bowler hat, glasses and a moustache; all in one foam stamp, using Textile colour paint in two different colours. How to do it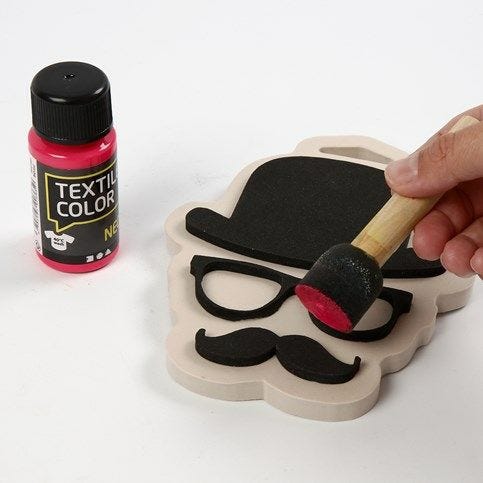 1.
Dab a foam stencil brush in Textile colour paint and dab the paint onto the foam stamp. Here we have used black paint for the bowler hat and the glasses and pink paint for the moustache.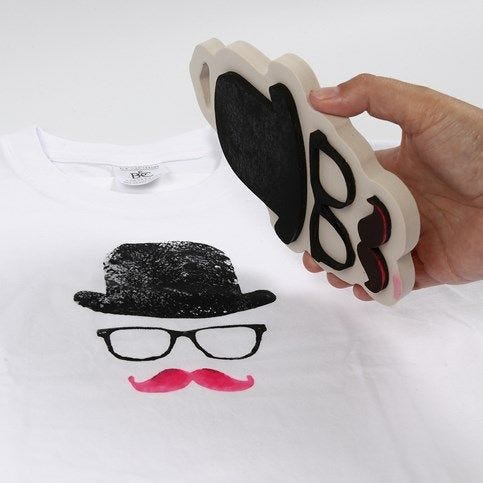 2.
Make a print on the t-shirt with the foam stamp. NB: remember to put a piece of plastic inside the T-shirt, protecting the back in order to avoid smudging.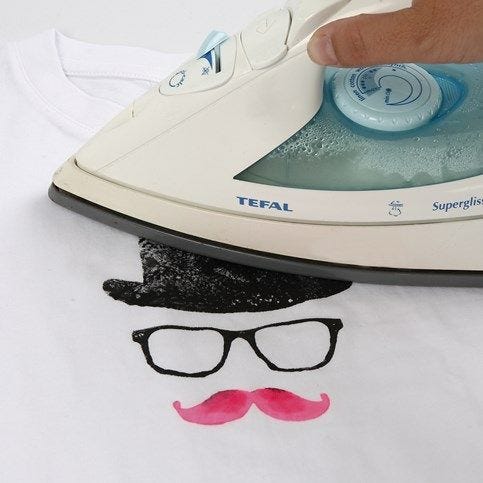 3.
When dry, place a piece of baking paper over the design. Fix the print on the T-shirt with an iron.
Copyright © 2013-present Magento, Inc. All rights reserved.