A T-Shirt decorated with Neon Textil Color Fabric Paint
A T-Shirt decorated with Neon Textil Color Fabric Paint
A T-shirt and a bucket hat painted with Neon Textil Color fabric paint. The print on the T-shirt is made by rolling black fabric paint on a paint roller over a screen stencil.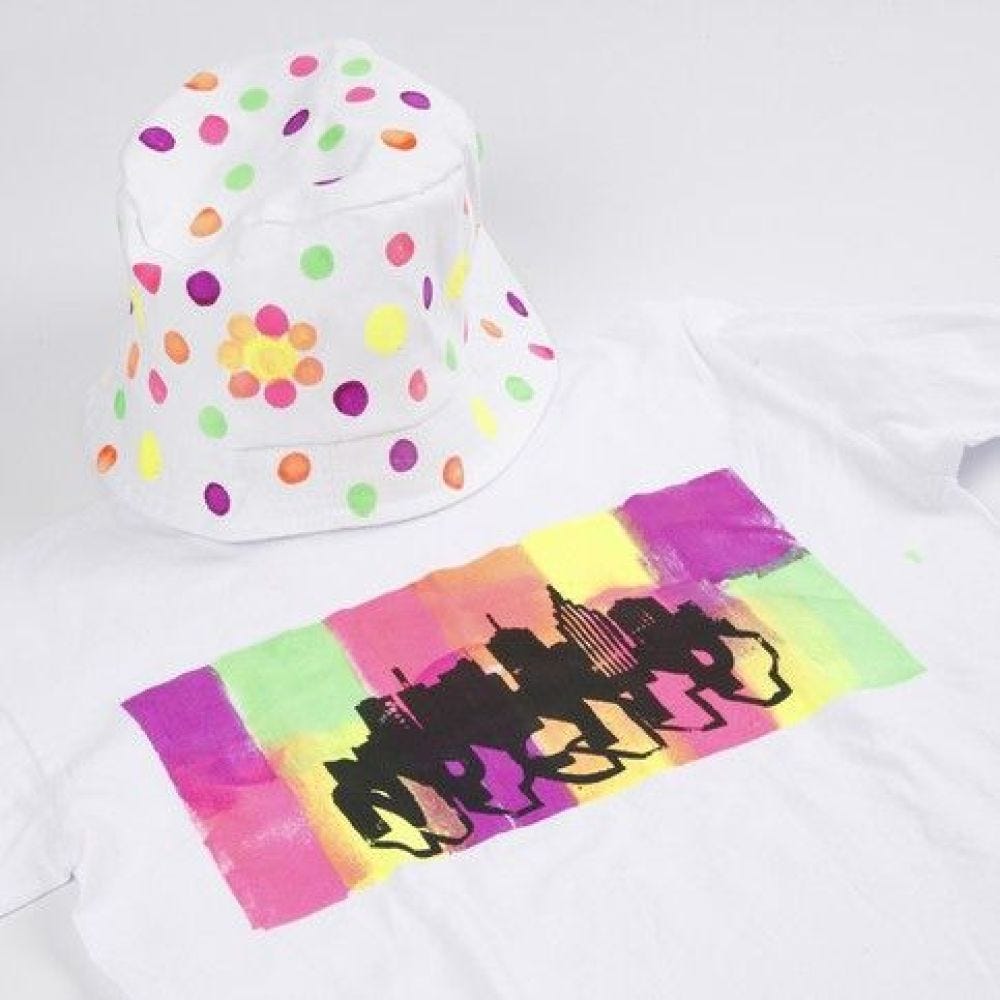 How to do it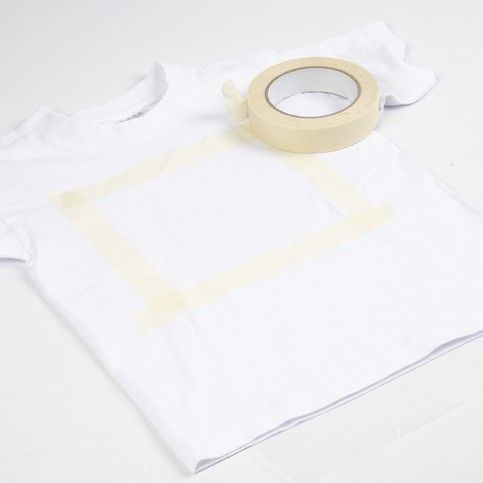 1.
Put a newspaper or a piece of plastic inside the T-shirt, protecting the back in order to avoid smudging. Attach masking tape on the front chest area of the T-shirt, marking the area for the decoration.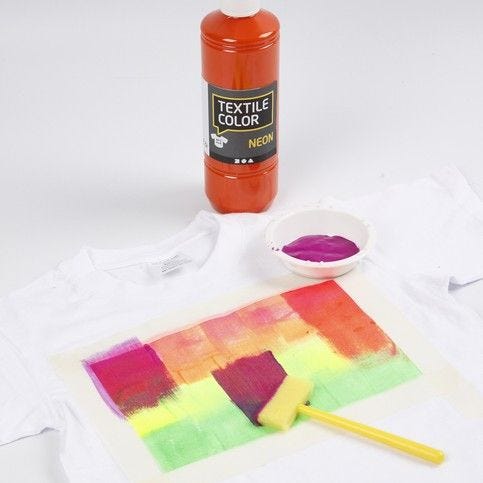 2.
Paint inside the masking tape area with Neon Textil Color fabric paint and a foam brush. Let it dry.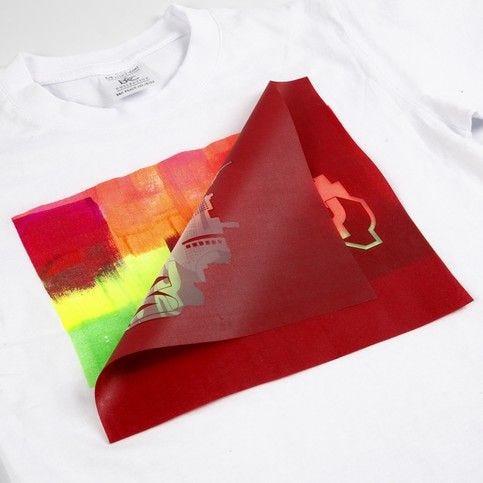 3.
Place the screen stencil on top of the T-shirt with the adhesive side facing down onto the T-shirt – and press it down, attaching it firmly.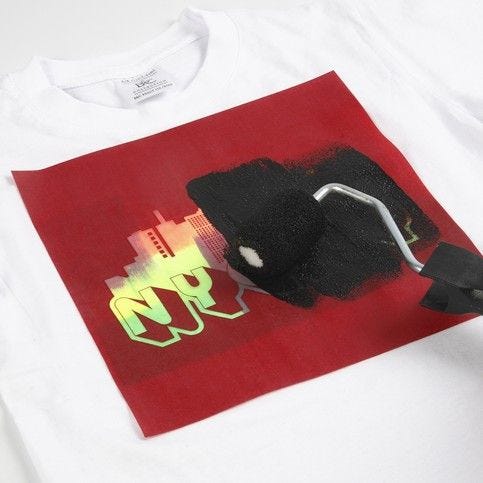 4.
Saturate the paint roller with black fabric paint and gently roll over the screen stencil.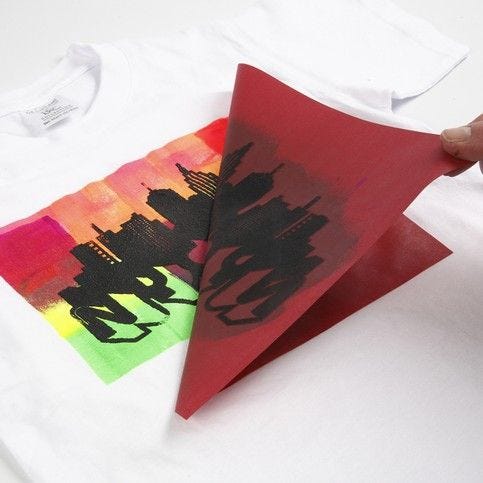 5.
Remove the screen stencil and wash it in lukewarm water immediately.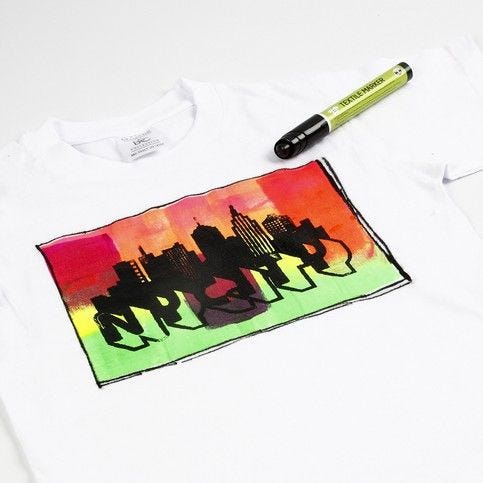 6.
Remove the masking tape. You may outline the frame around the print using a black Textile Marker.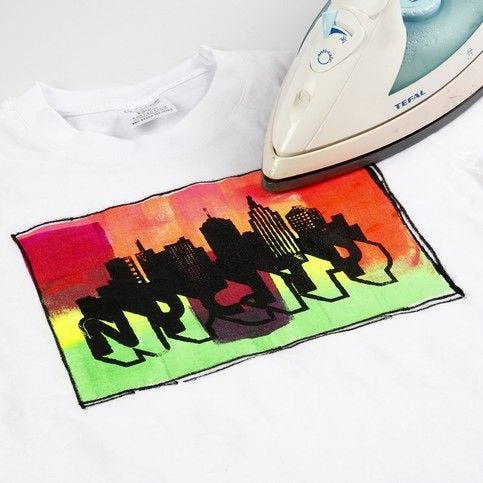 7.
Fix the paint with an iron for approx. 5 minutes. Use a cotton setting on the iron and put baking paper over the print before fixing with an iron.