A Swivel Clasp with a braided Keyring Fob
A Swivel Clasp with a braided Keyring Fob
This keyring fob is made from cotton twine in two different colours. It is made directly on a swivel clasp as a macramé braiding with silver coloured plastic beads in the tassels at the end. How to do it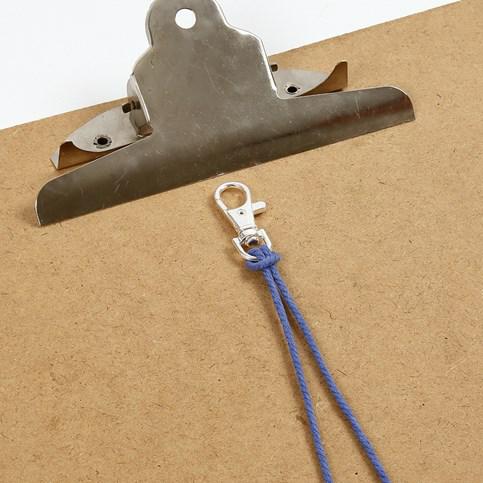 1.
Cut a 50cm piece of cotton twine. Double over the cord and attach it onto the swivel clasp through its own loop. Secure the swivel clasp in the clip on the macramé board.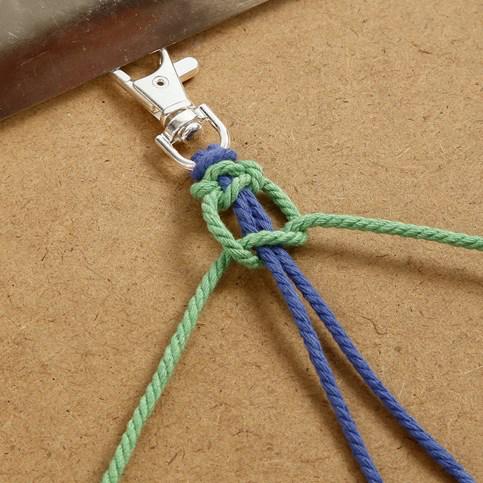 2.
Cut a 140cm piece of cotton twine in a different colour. Double it over and place it behind the the doubled over twine in the swivel clasp; making sure that there are two equal length ends on either side of the short doubled over twine in the middle. For further braiding instructions, see idea No. 12499.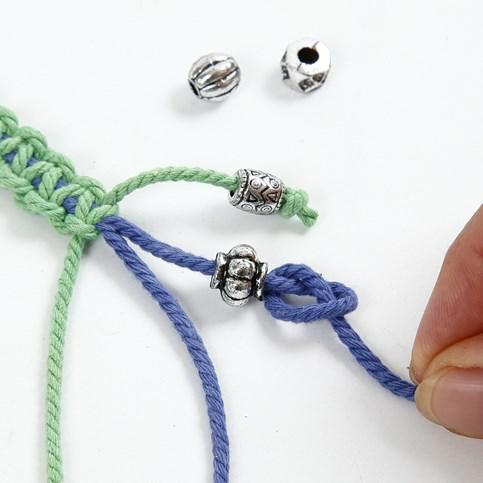 3.
Thread a plastic bead onto each twine end and secure with a knot, then trim.
Copyright © 2013-present Magento, Inc. All rights reserved.