A decorative layered card with paper from the Vivi Gade Design Stockholm series. Decorated with a tag, a bow and metallic foam pads.
How to do it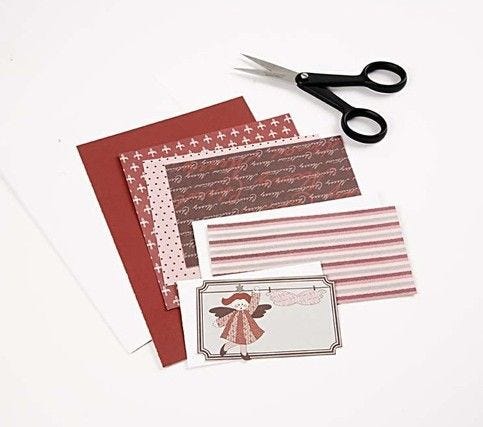 1.
Fold a white design card into the desired size. Cut card and paper in various lengths but all with a width of approx. 1cm less than the width of the card. Also cut out a tag with an angle which is then put onto a slightly larger piece of white card.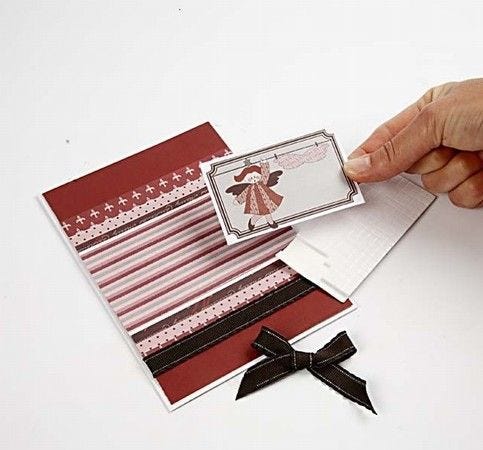 2.
The various components are glued onto the card layer-on-layer and then decorated with a ribbon and a bow.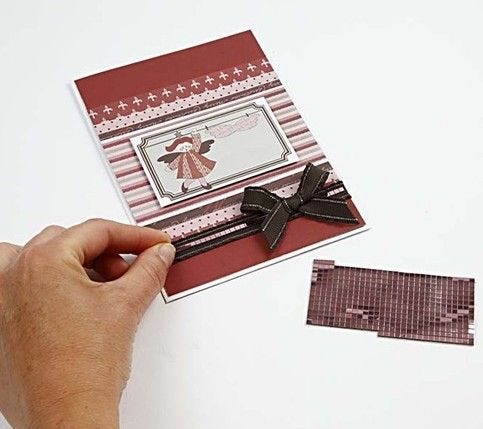 3.
Decorate the ribbon with a row of 3D foam pads with pastel coloured surface.
Copyright © 2013-present Magento, Inc. All rights reserved.