A Star made from glittery Paper Bags fitted with concealed battery-powered LED Lights
A Star made from glittery Paper Bags fitted with concealed battery-powered LED Lights
This star suspended from a grosgrain ribbon is assembled from seven thick glittery paper bags. It is fitted with battery-powered LED lights with small bulbs hidden in the hollow star's points. How to do it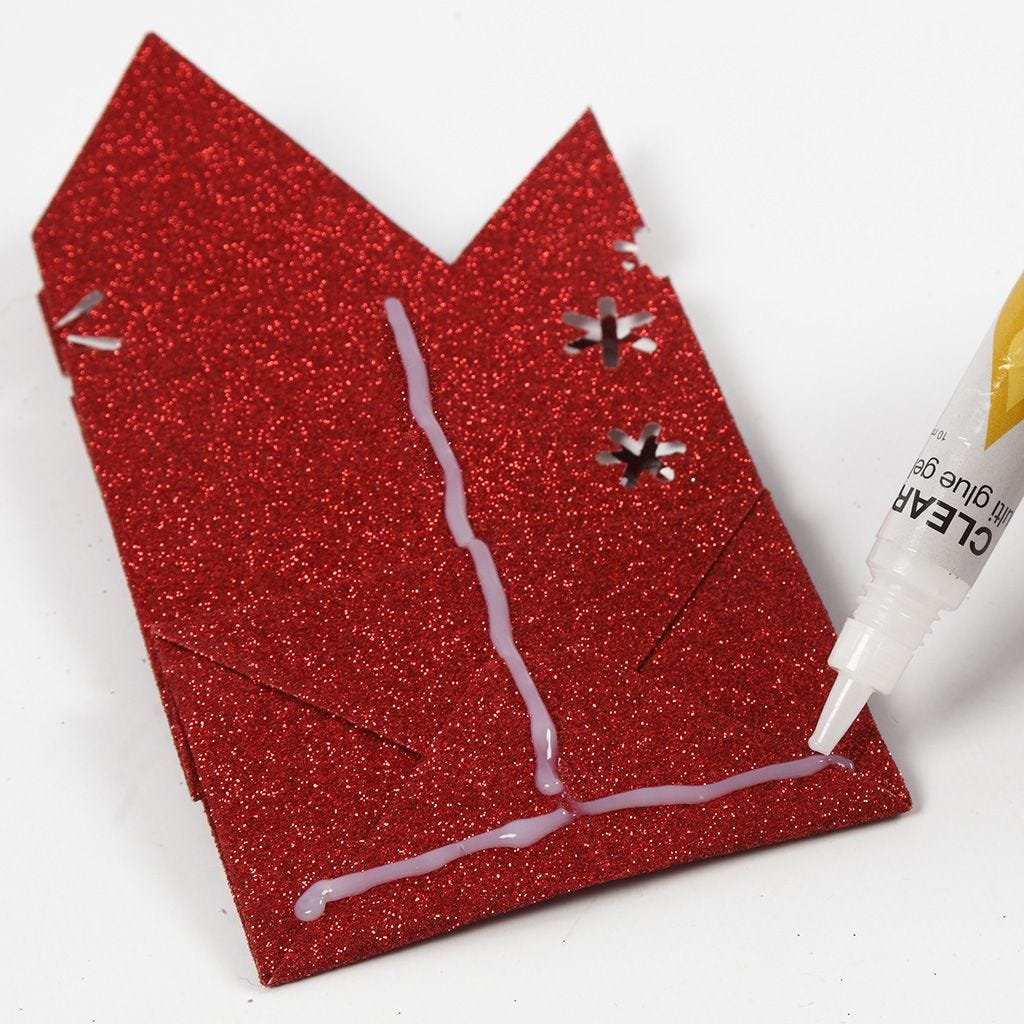 1
Apply Clear Multi Glue Gel horizontally and vertically on each block bottom paper bag, as illustrated.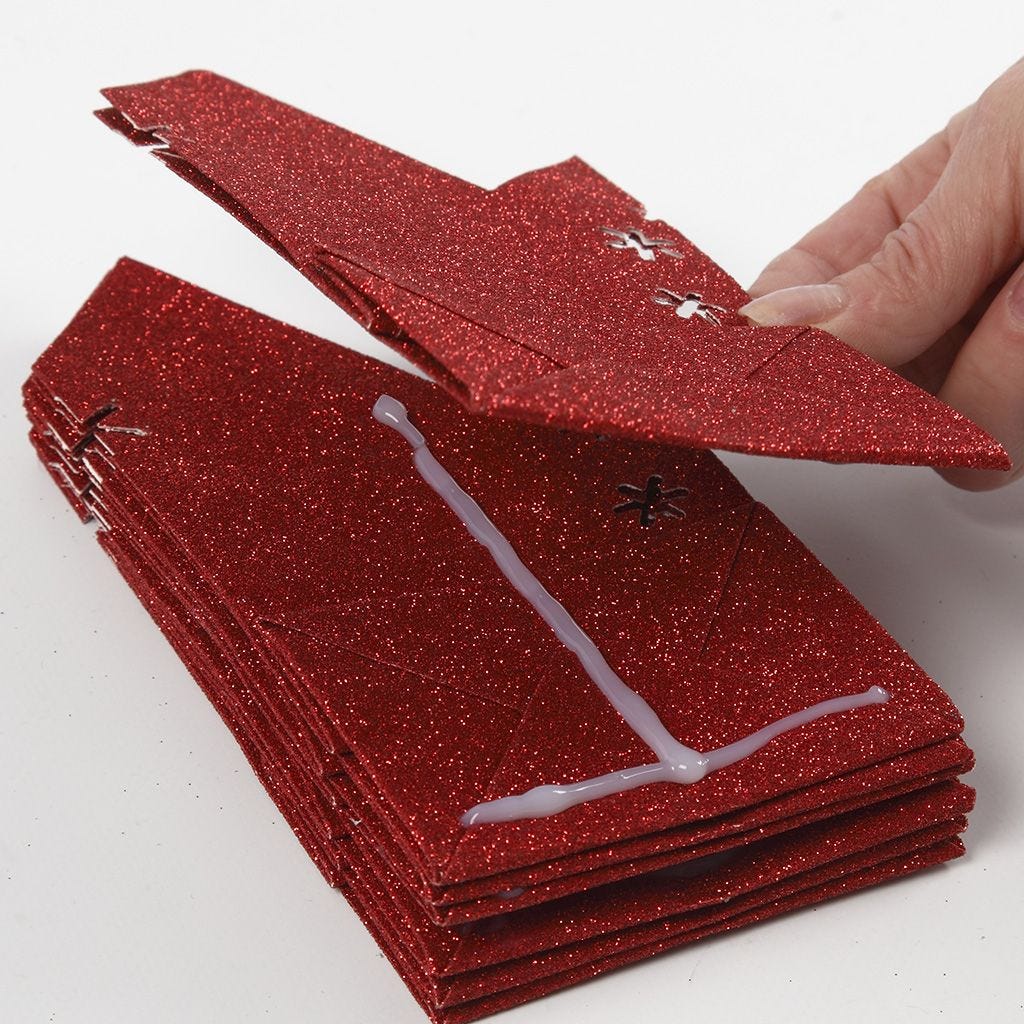 2
Stick all the bags together as illustrated.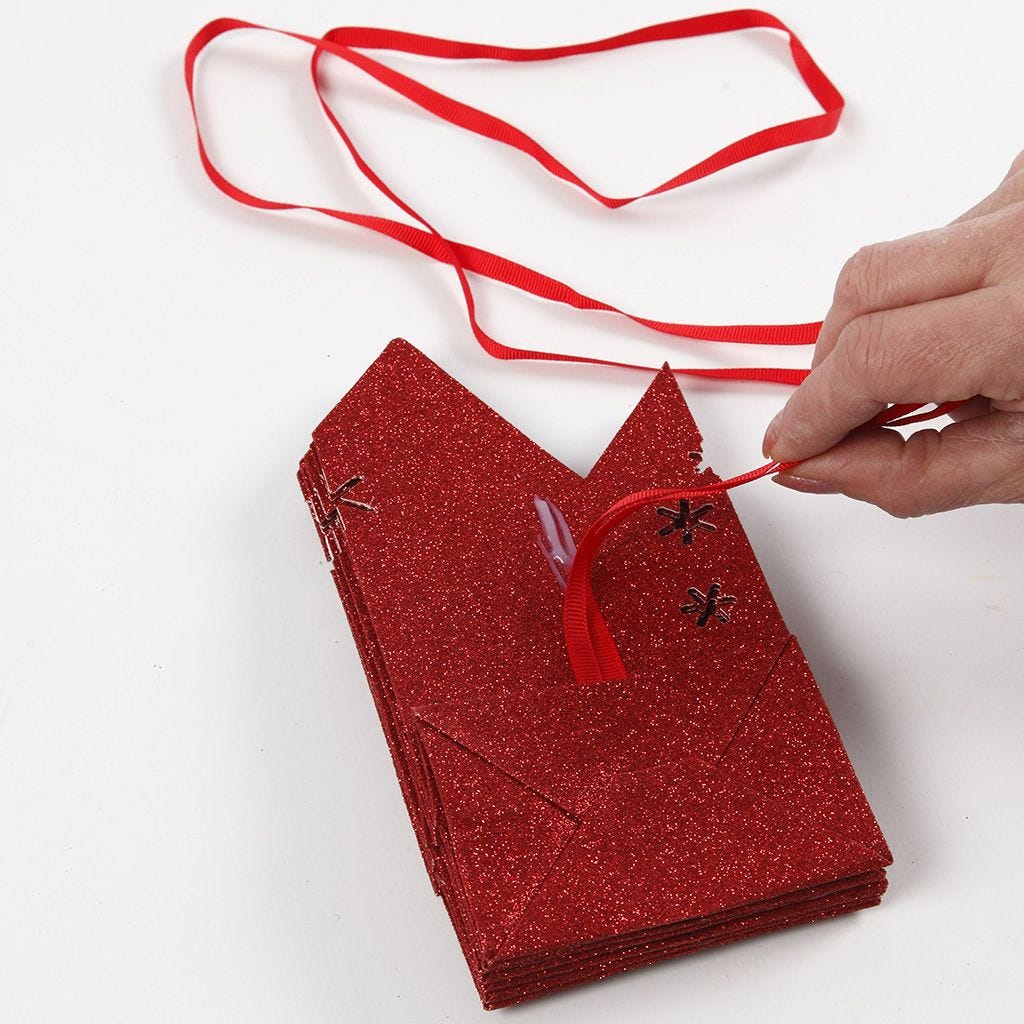 3
Apply Clear Multi Glue Gel onto the last and outer bag and then grosgrain ribbon at your chosen length for hanging.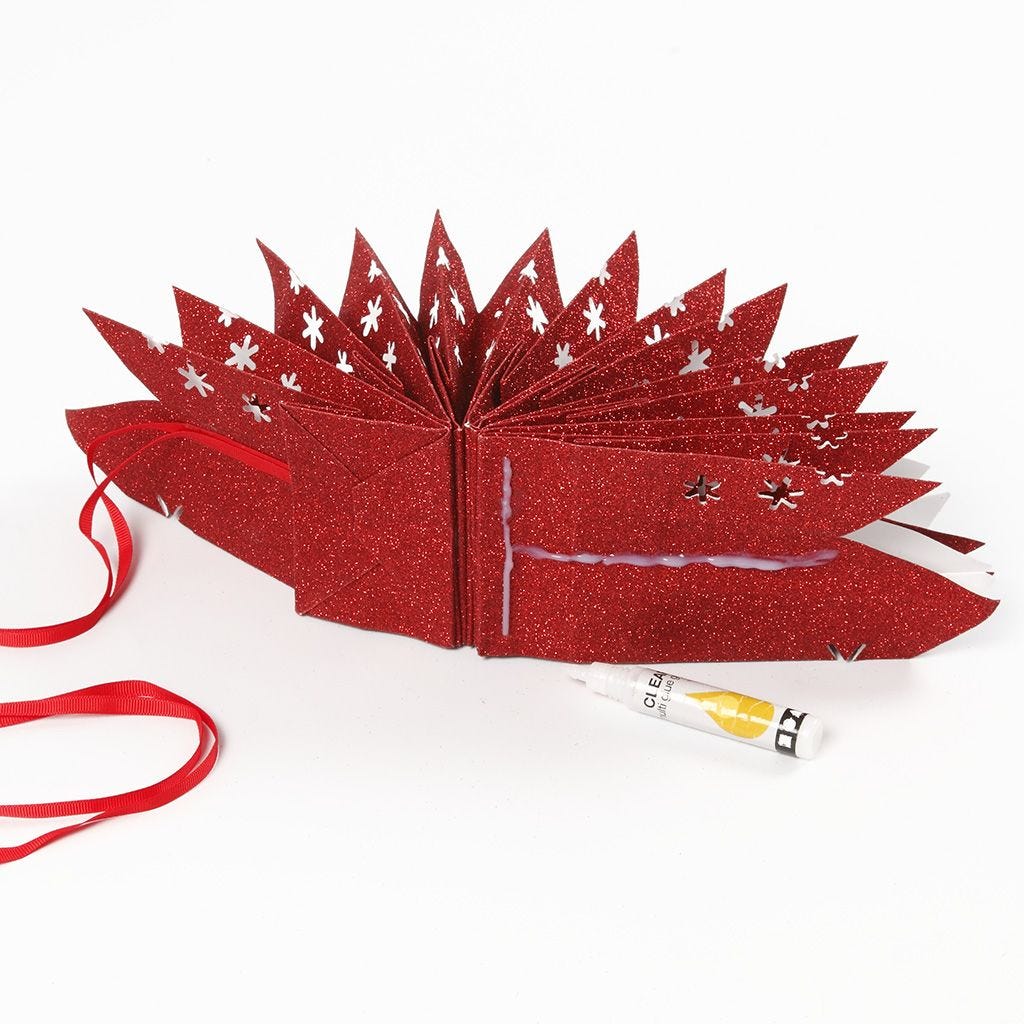 4
Pull the first paper bag round to the last, thus assembling the star.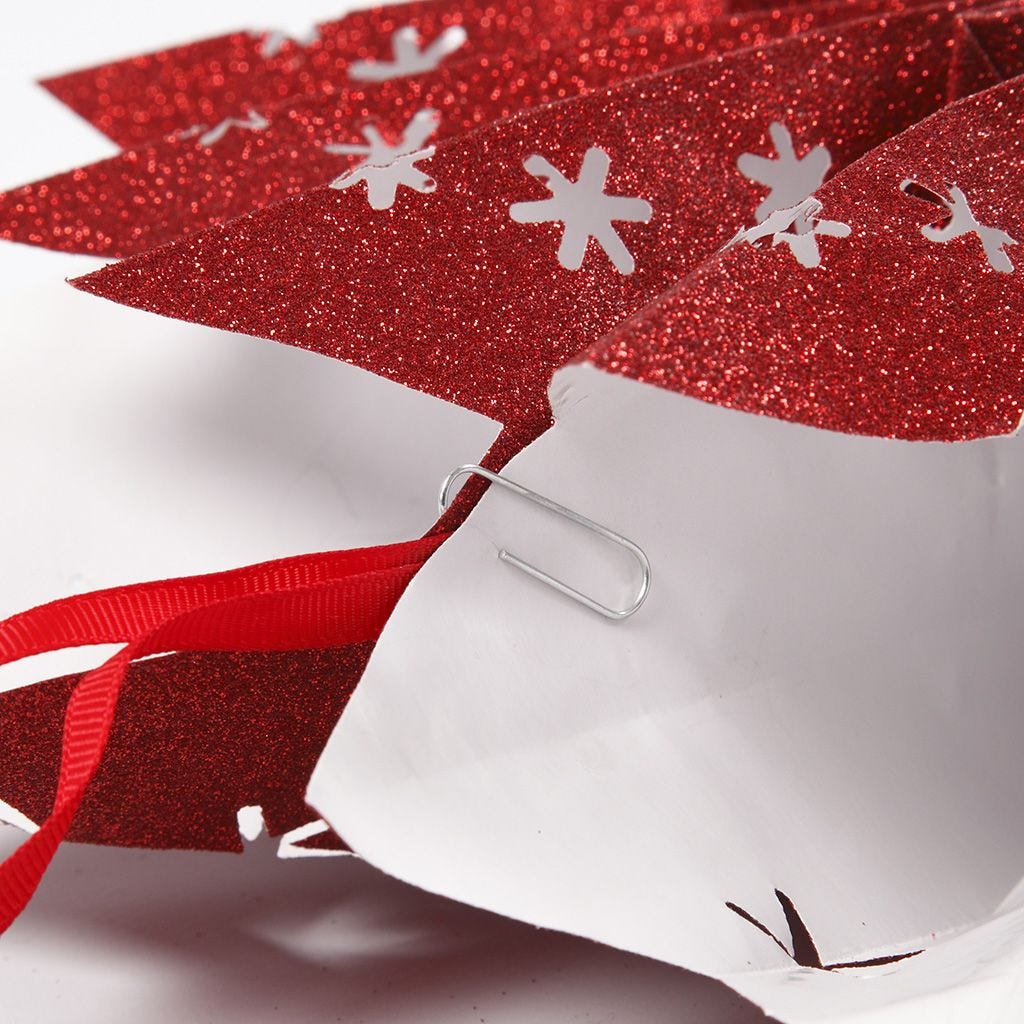 Step 5.
You may hold the star in place with a paper clip until the glue has dried.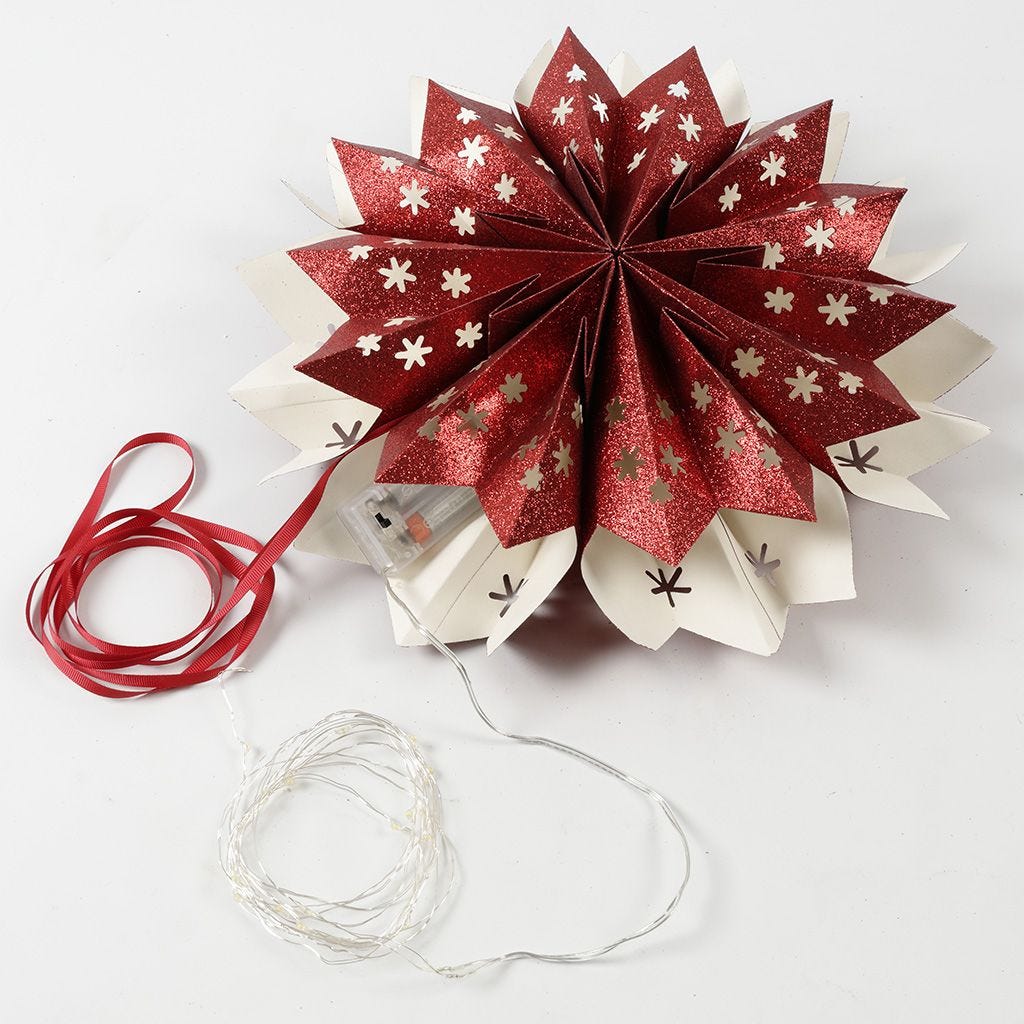 6
Place the LED battery box inside a star point near the ribbon.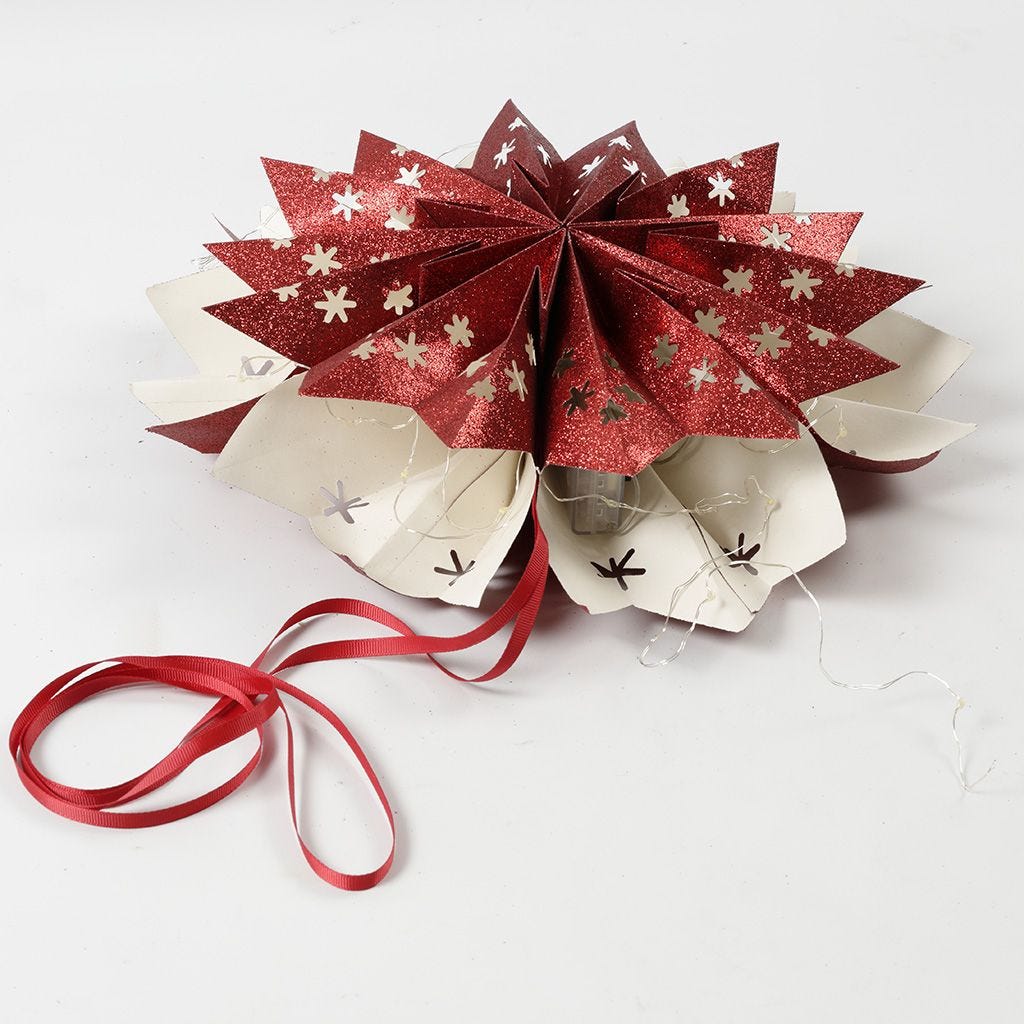 7
Distrubute the LEDs around the star's points. NB: Secure all the joints as the star may unfold due to the heavy quality of the paper bags.
Copyright © 2013-present Magento, Inc. All rights reserved.