A Star made from colourful Construction Straws on Florist Wire
A Star made from colourful Construction Straws on Florist Wire
This star is made from colourful construction straws using a drawing or a template. All straws are cut in half or quarters and threaded onto a piece of florist wire, from which the shape is formed.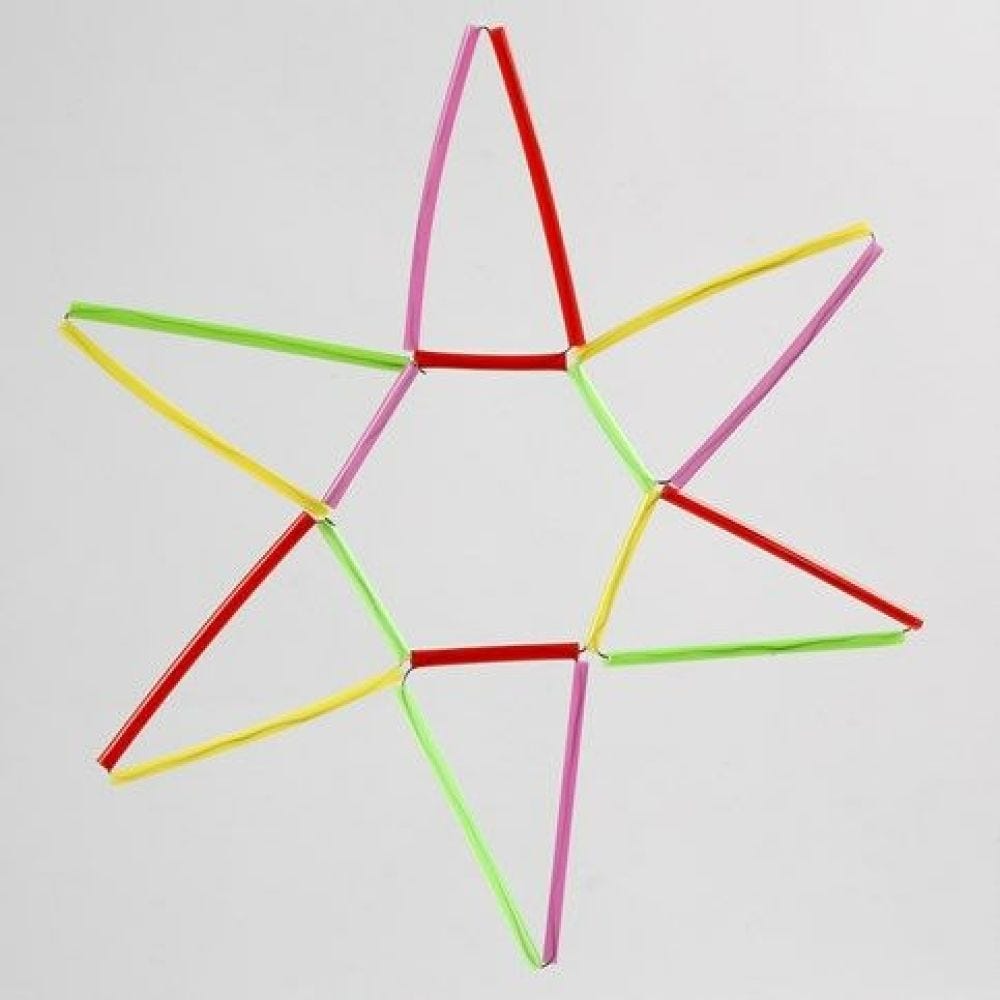 How to do it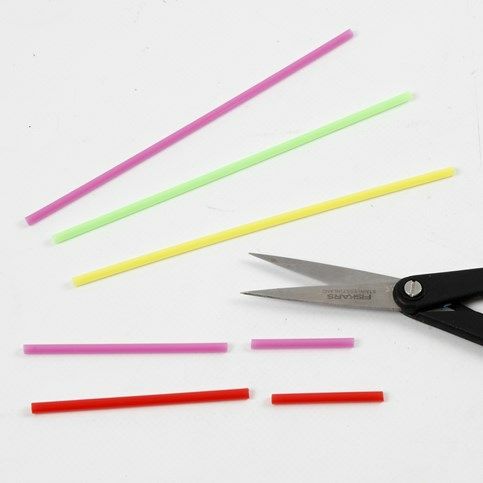 1.
See or print the template, which is available as a separate PDF file for this star. Cut six construction straws in half, making 12 halves. Also cut six quarter length pieces.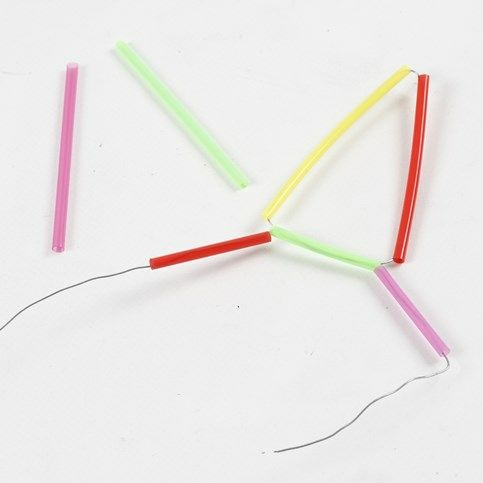 2.
Cut a 130cm piece of florist wire and thread on all the straws. Refer to the drawing/template and follow the numbers in chronological order. Thread on a quarter length piece of straw according to numbers 1-2 and a long straw on 3-4 before passing the florist wire through the straw at 2 again.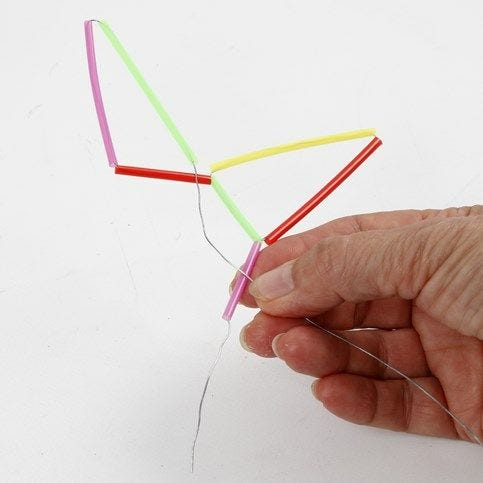 3.
Make the next point on the star following the same procedure as in step No. 2 and according to the numbers 5-6-7 of the drawing.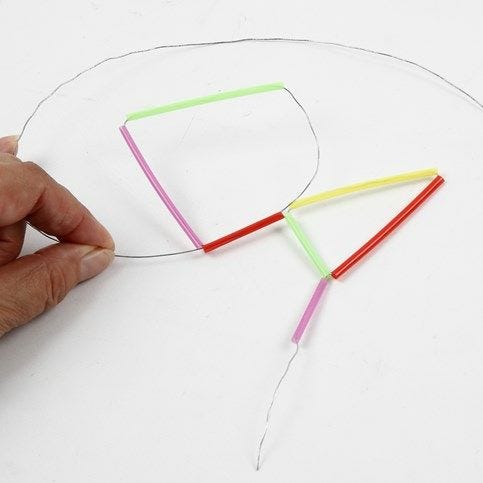 4.
Pass the florist wire through the straw at 5 again.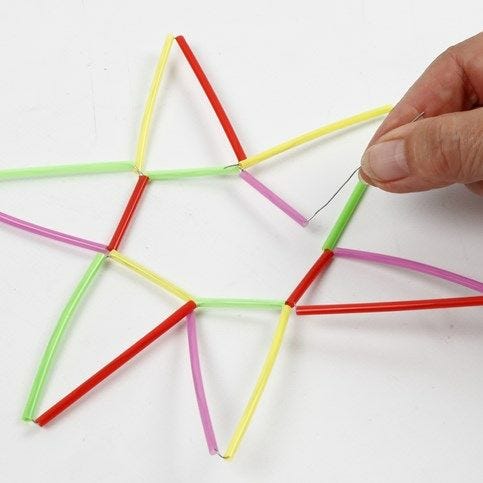 5.
Proceed as described above until all six points on the star are made. Now secure the florist wire by twisting it and cutting it off at the nearest/first point of the star.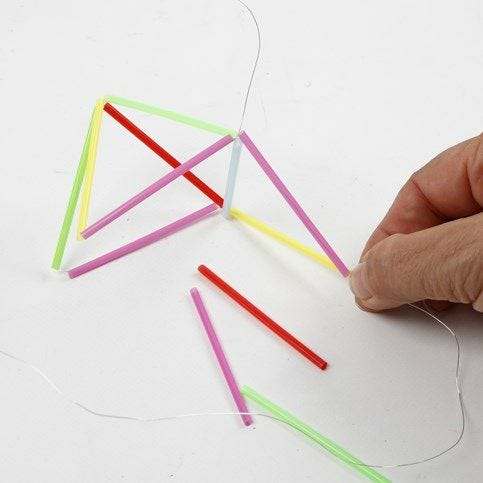 6.
Make the prism from 12 construction straws, all the same length. NB: When making small prisms, use a piece of silver thread instead of florist wire.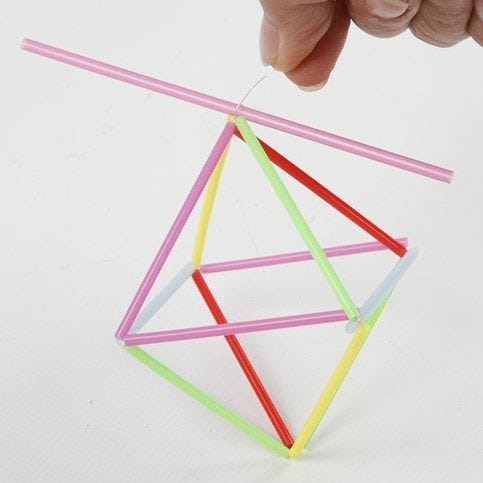 7.
Make a loop for hanging at the top of the prism with a piece of silver thread, twisted around a construction straw.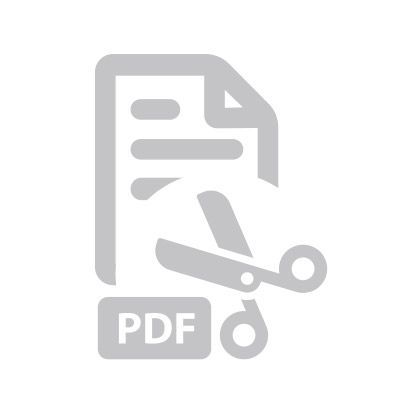 Attached file:
Download