A Star from Ice Lolly Sticks, decorated with Rhinestones
A Star from Ice Lolly Sticks, decorated with Rhinestones
These stars are made from wooden ice lolly sticks in different colours, which are glued together (4 for each star) and decorated with rhinestones. A piece of multi coloured macramé cord is attached for hanging.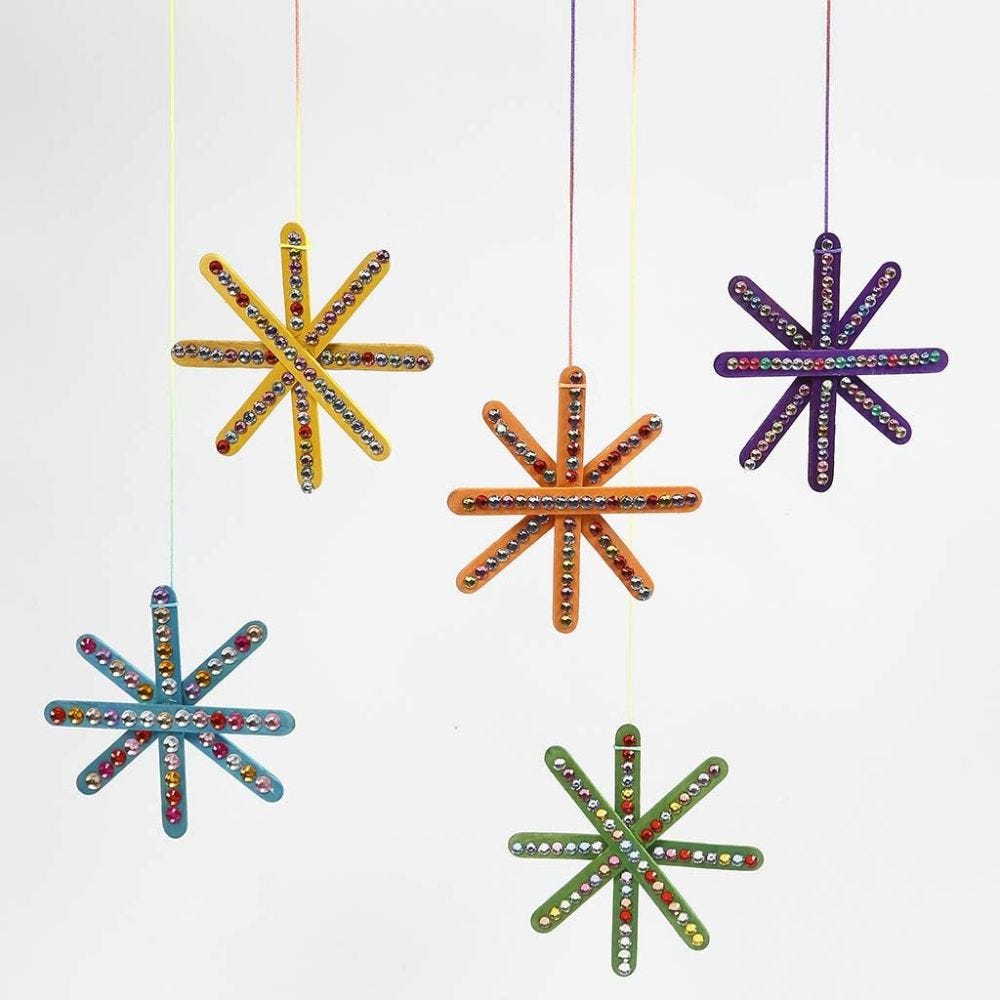 How to do it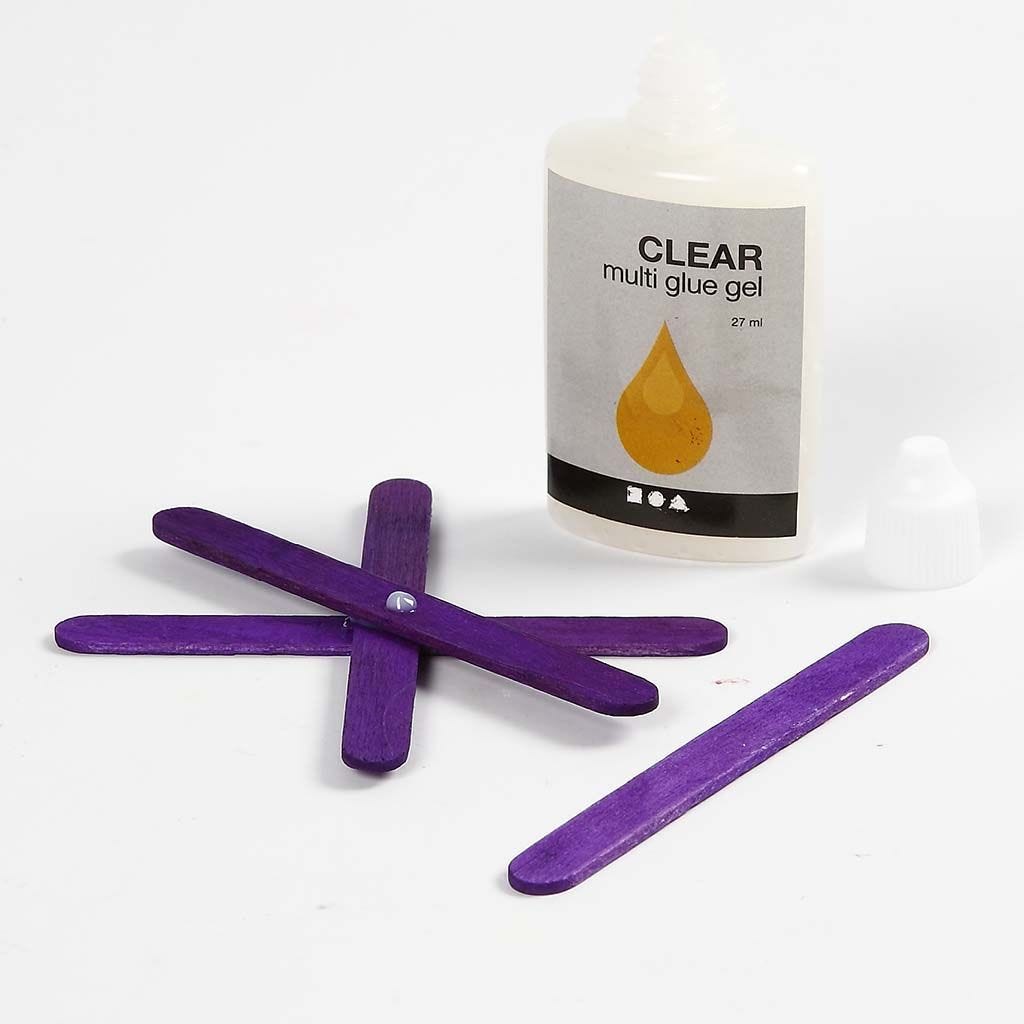 1
Use Clear Multi Glue gel for glueing the four wooden ice lolly sticks together in roughly identical angles. Leave to dry.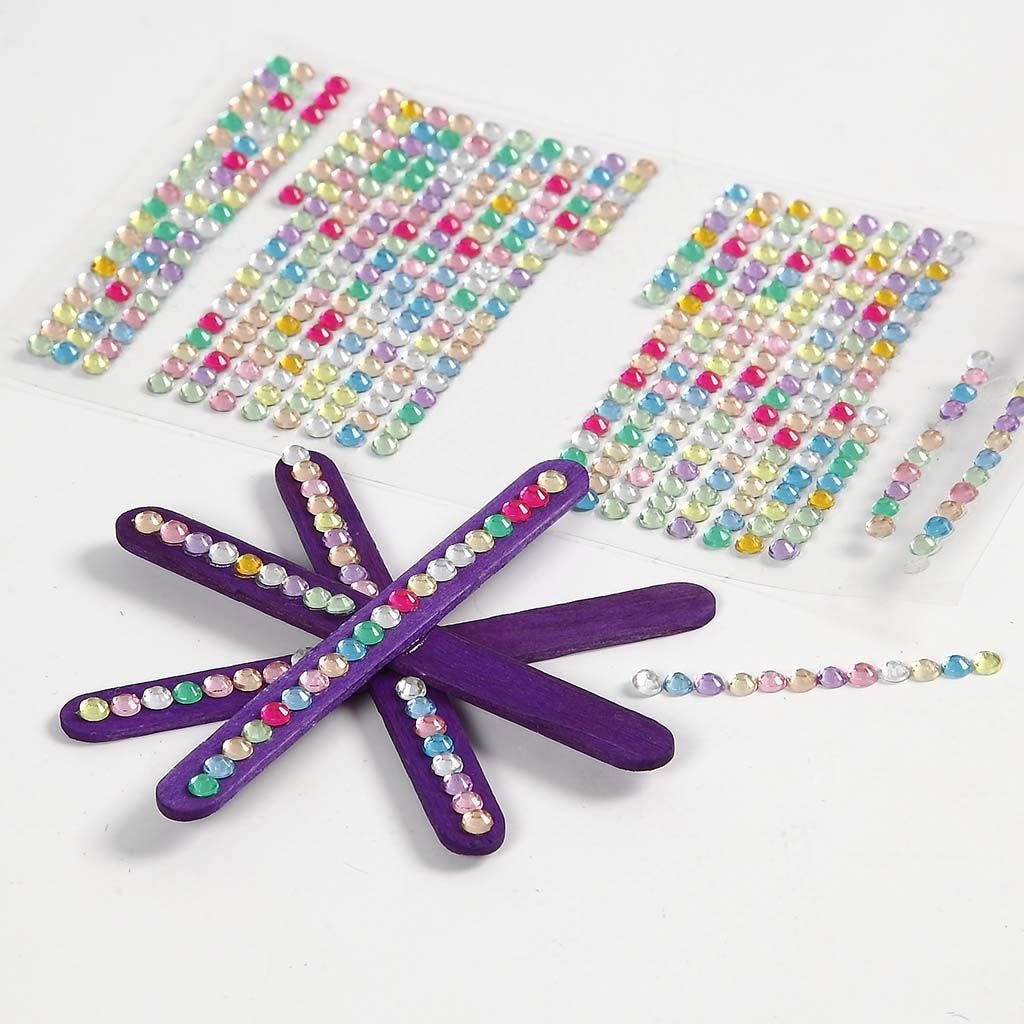 2
Decorate with self-adhesive rhinestones according to your taste.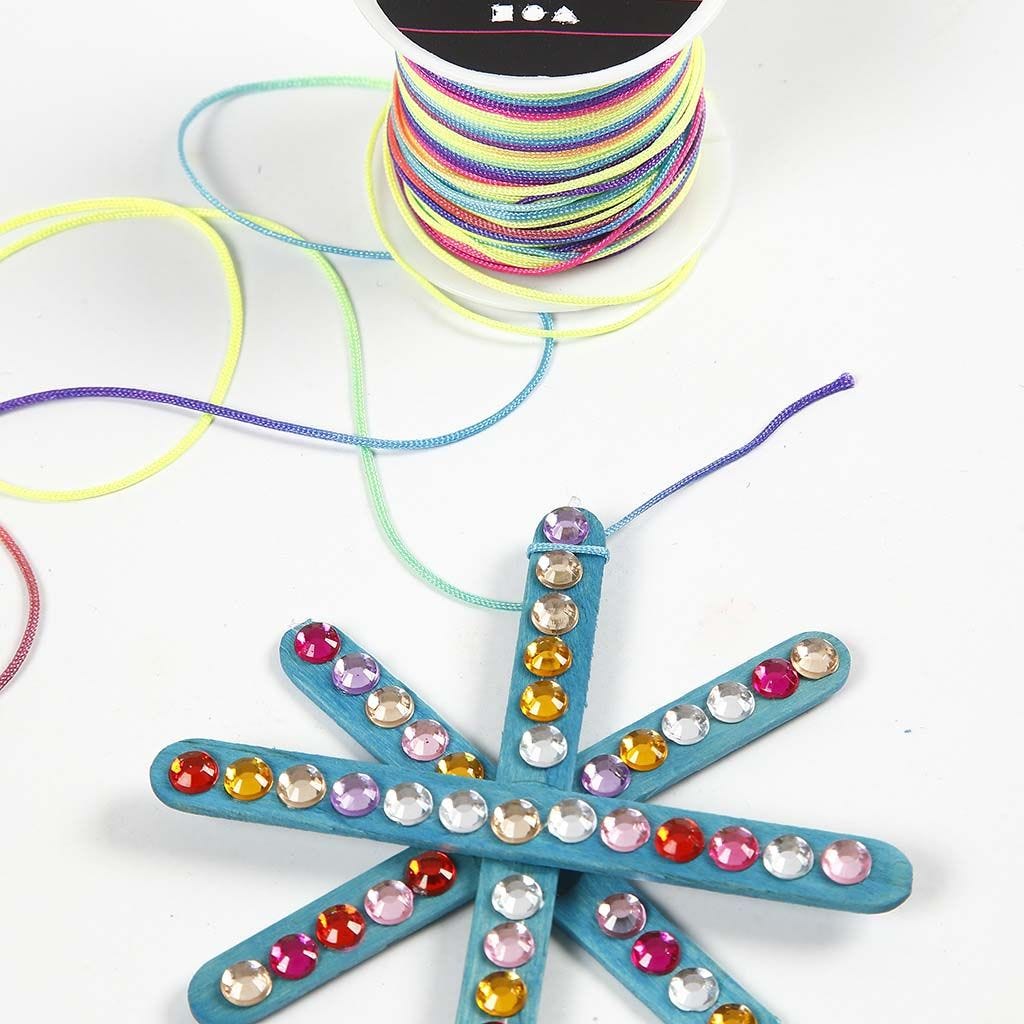 3
For finding the optimal balancing point, tie the cord for hanging onto the star's second or third wooden ice lolly stick.
Copyright © 2013-present Magento, Inc. All rights reserved.