These stars in different sizes are cast with white plaster compound in a mould for three shapes. Press a small Silk Clay ball onto each shape to make a hole for hanging before casting. A leather cord is attached through the hole on each star when dry.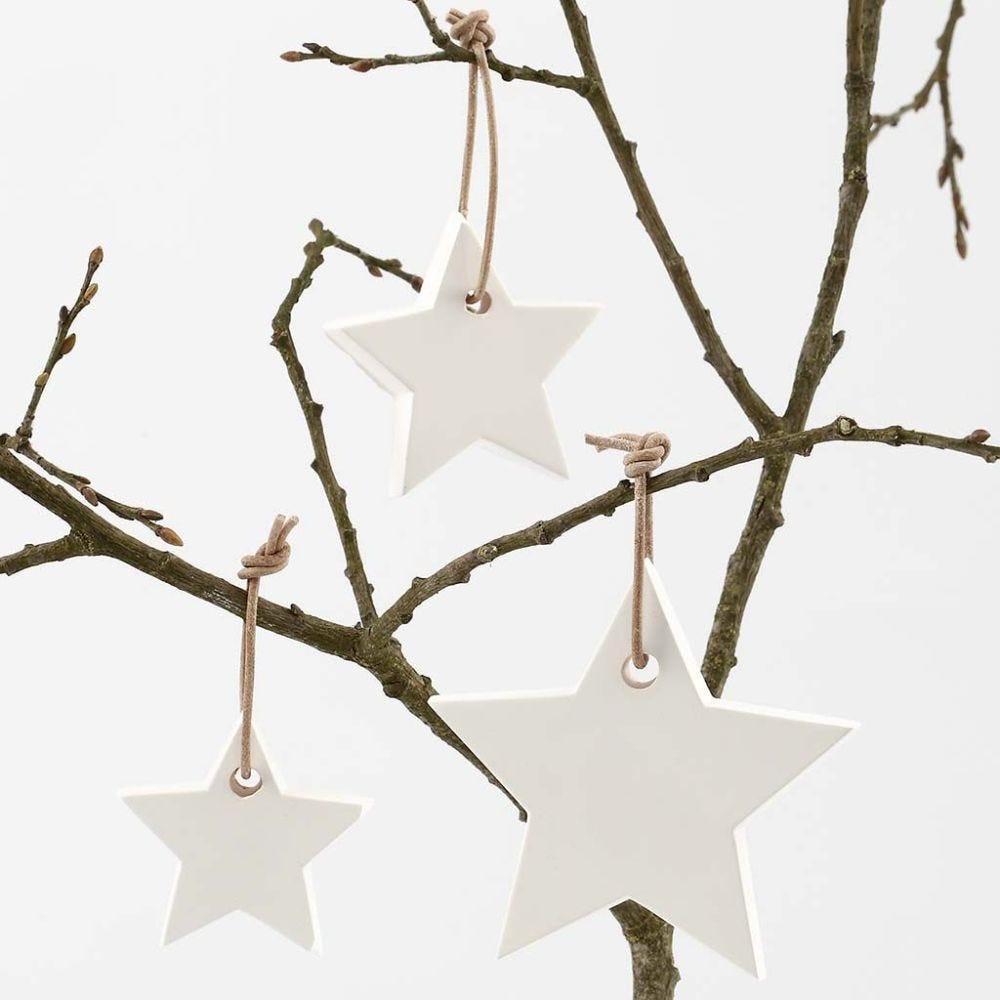 How to do it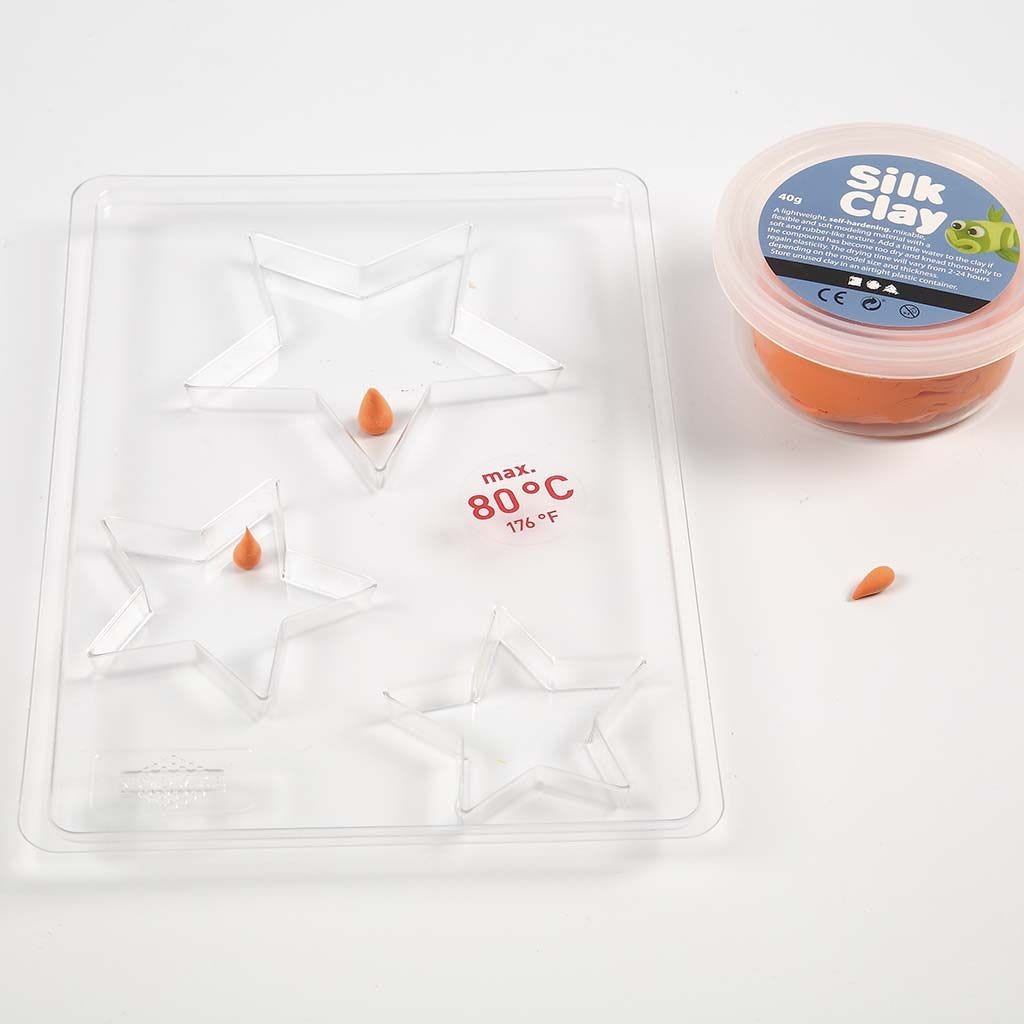 1
Roll a Silk Clay ball and press it onto the top of each shape in the mould, forming a hole for hanging after casting.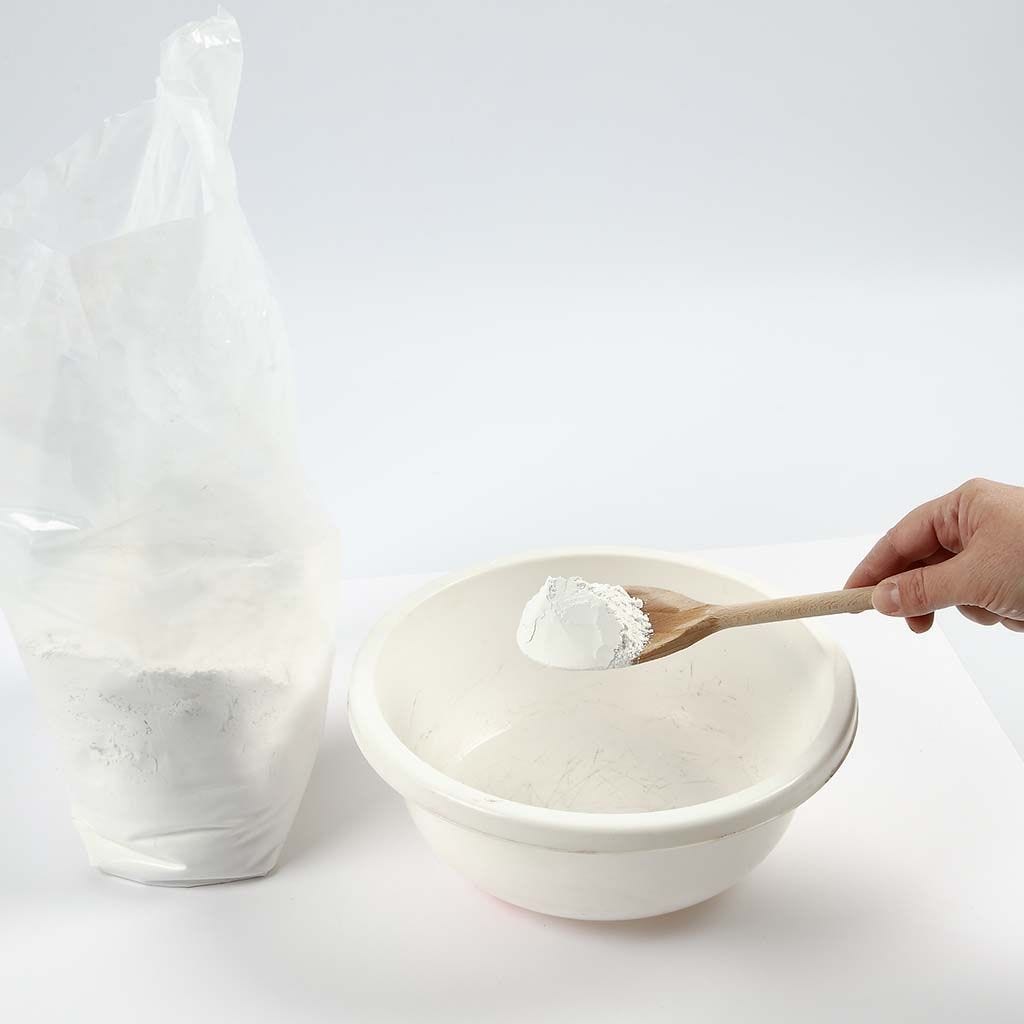 2
Pour water into a bucket and sprinkle plaster compound slowly until it forms a peak at the surface of the water. Leave it for about 8 min. Stir well until air bubbles form on the surface.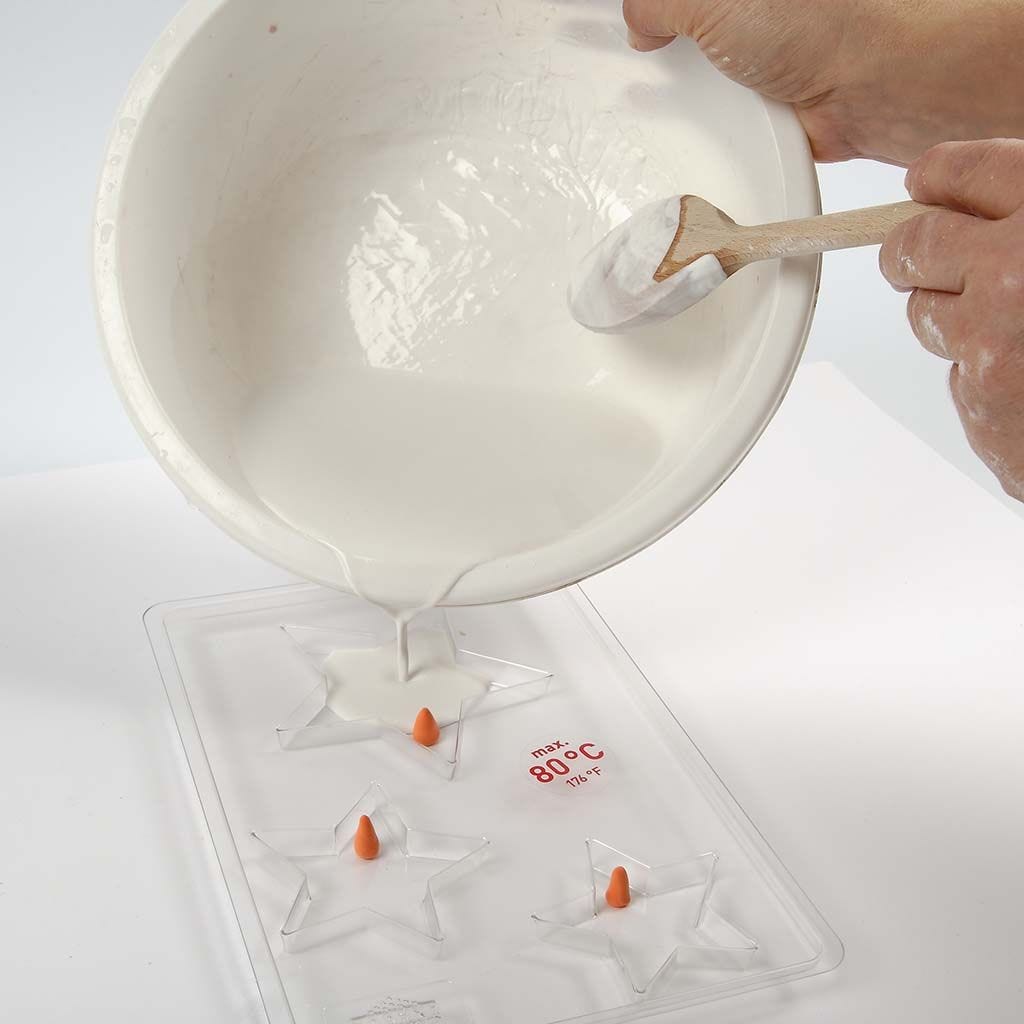 3
Pour the mixture into the mould and leave the shapes to dry for approx. 1 hour. Plaster generates heat during hardening (the larger the quantity, the greater the heat).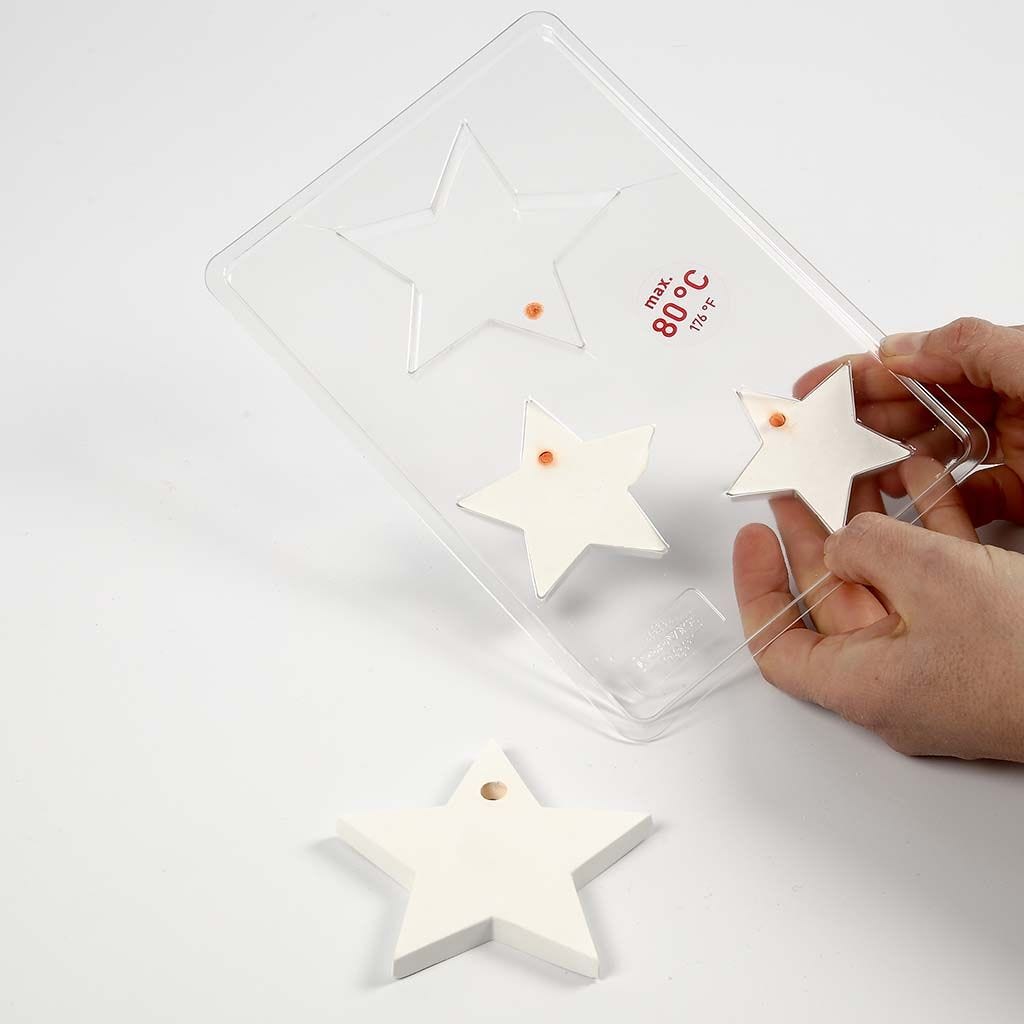 4
Carefully remove the shapes and the small Silk Clay balls from the mould.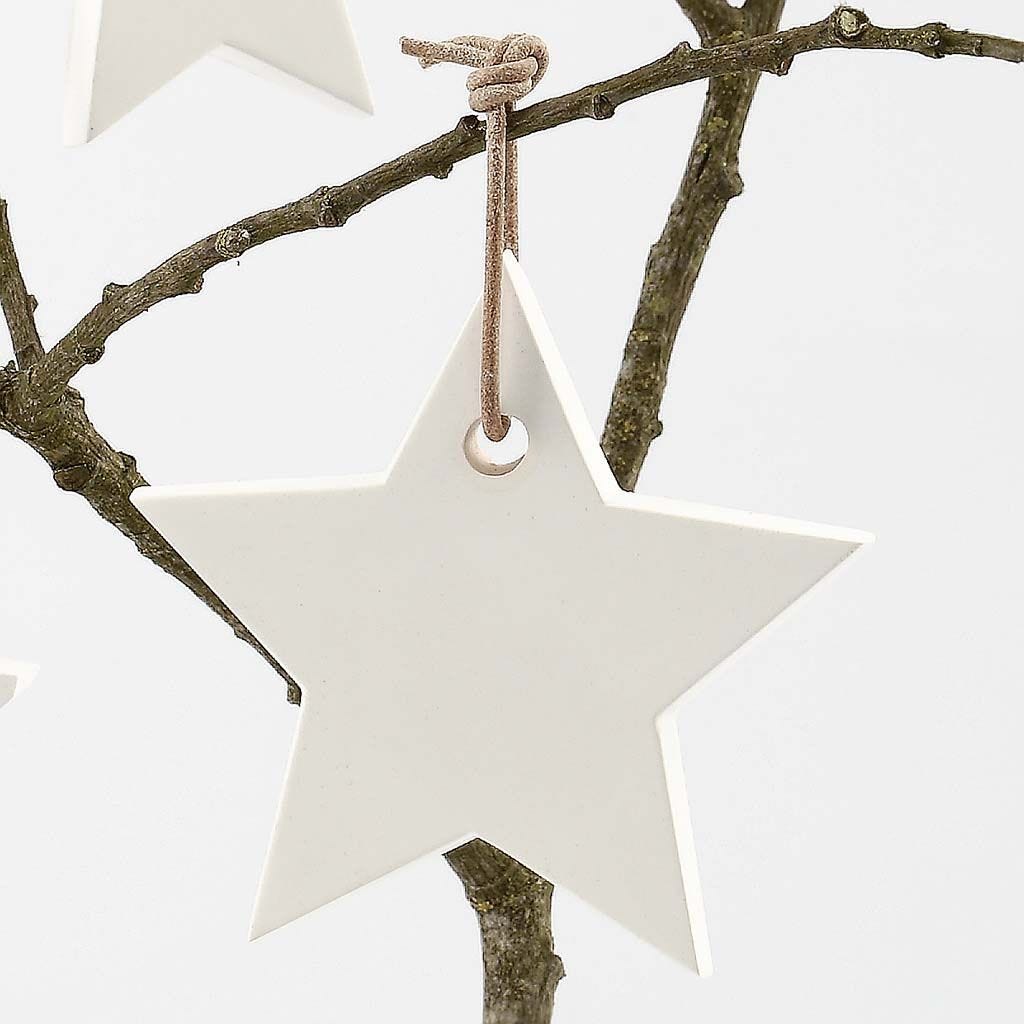 5
Tie a piece of leather cord through the hole in each shape.
Copyright © 2013-present Magento, Inc. All rights reserved.