A standing Frame decorated with Foam Clay and Rhinestones
A standing Frame decorated with Foam Clay and Rhinestones
A photo is inserted inside this wooden frame with an 'easel stand' for display. It is then covered with Foam Clay and decorated with rhinestones.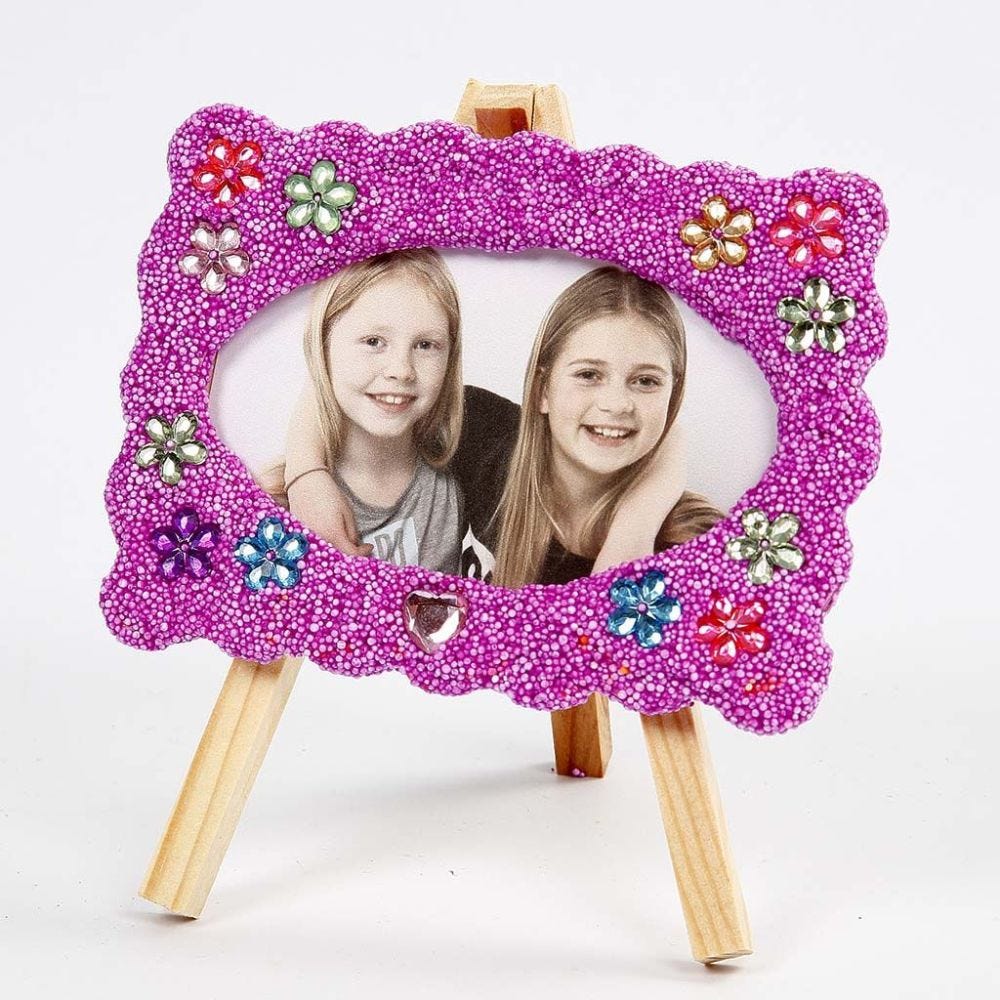 How to do it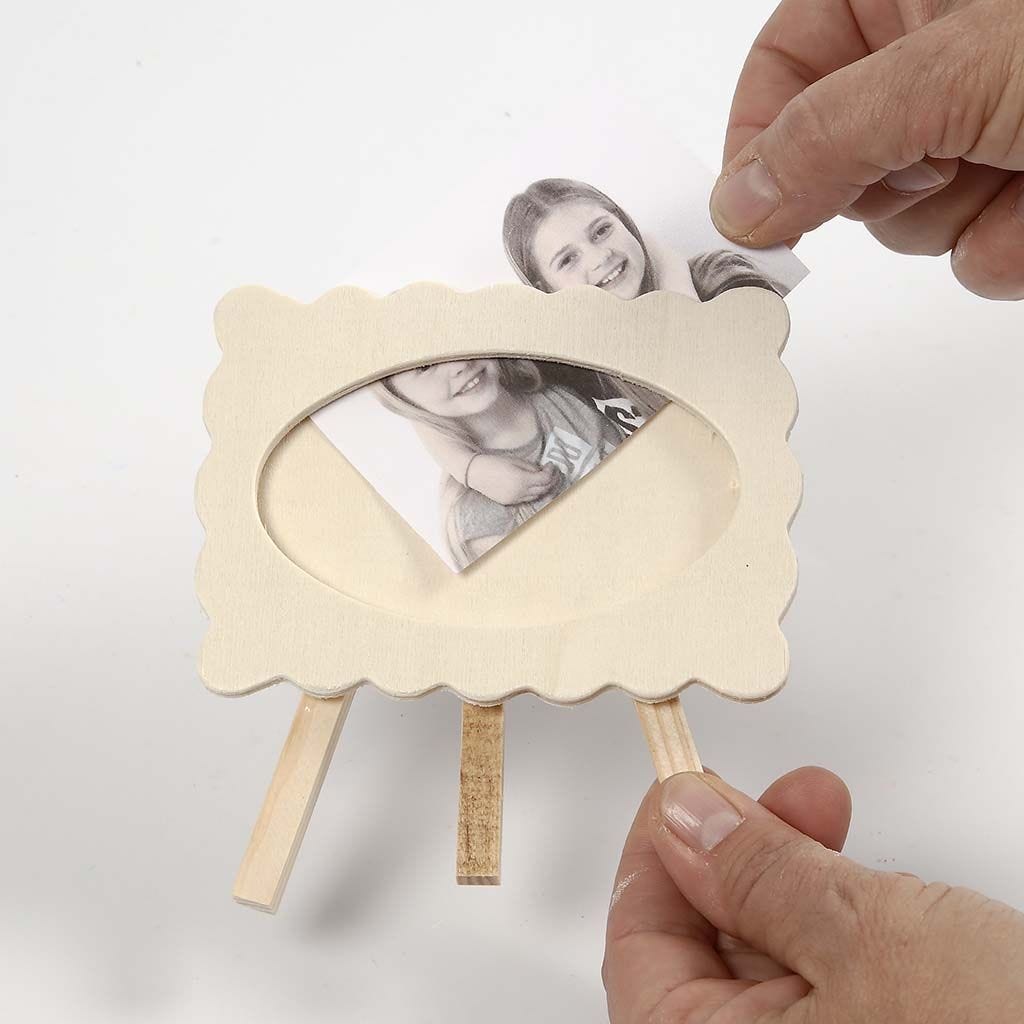 1
Trim and insert the photo inside the frame opening at the top.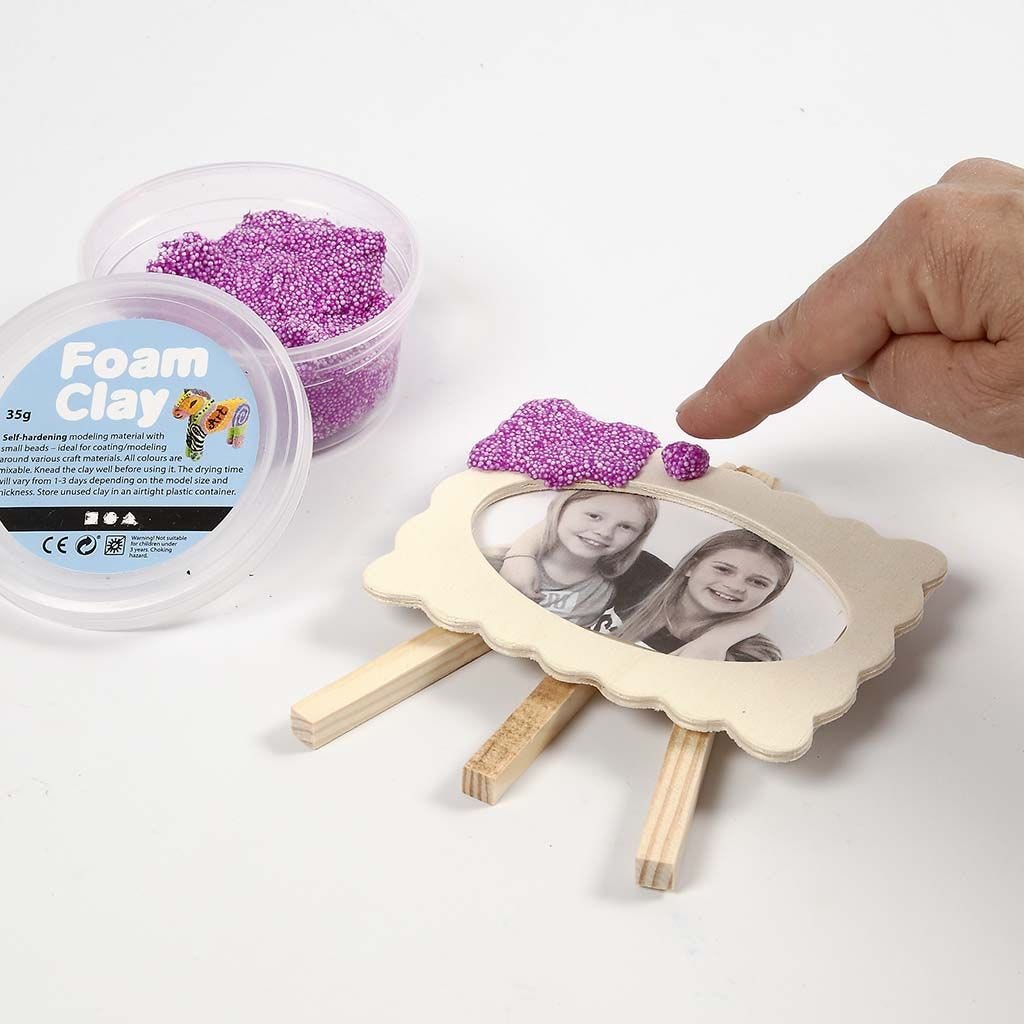 2
Roll small Foam Clay balls and push them onto the frame and even them out.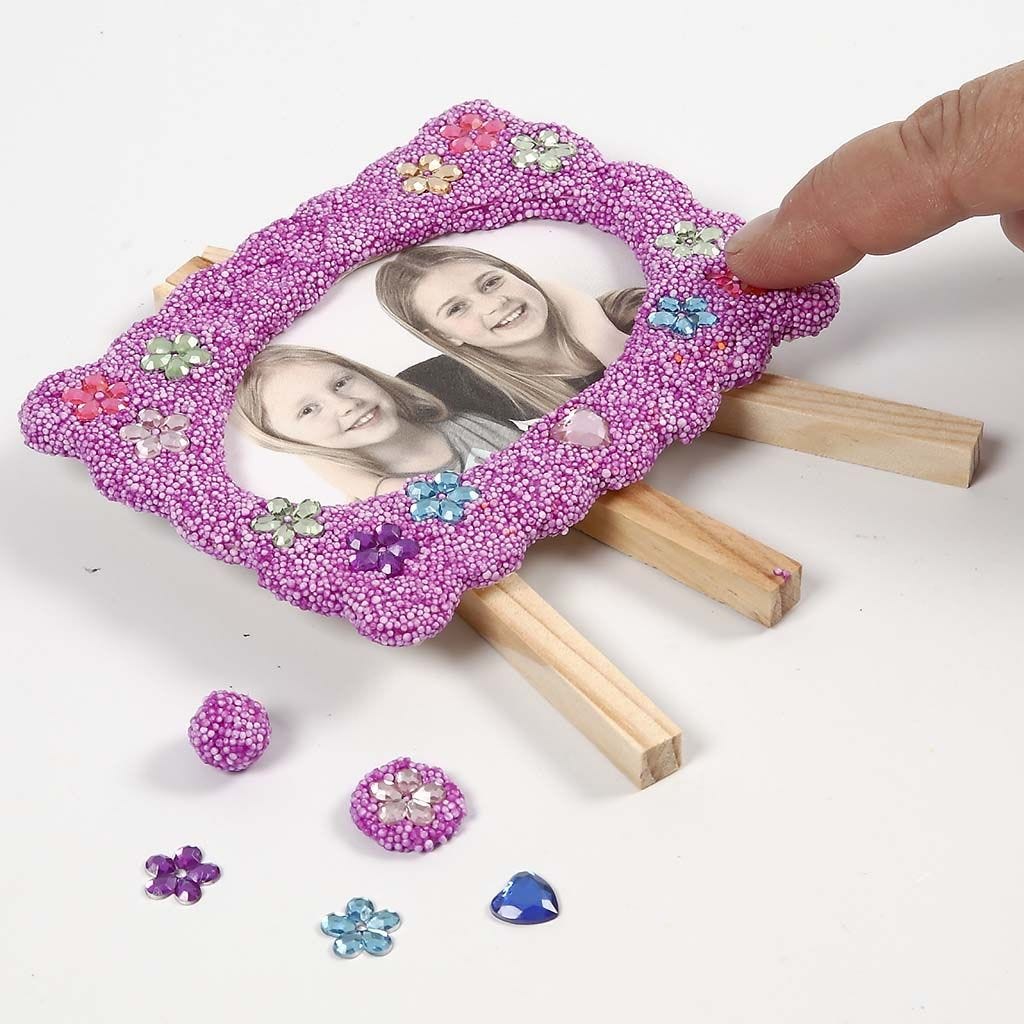 3
Push a rhinestone into a small blob of Foam Clay which is then attached onto the frame according to your taste. Leave to dry.
Copyright © 2013-present Magento, Inc. All rights reserved.