A Split Ring on a woven Vivi Gade Design Paper Star
A Split Ring on a woven Vivi Gade Design Paper Star
This star is woven from Vivi Gade design paper. A split ring is attached between two outside points of the star and a ribbon is inserted. How to do it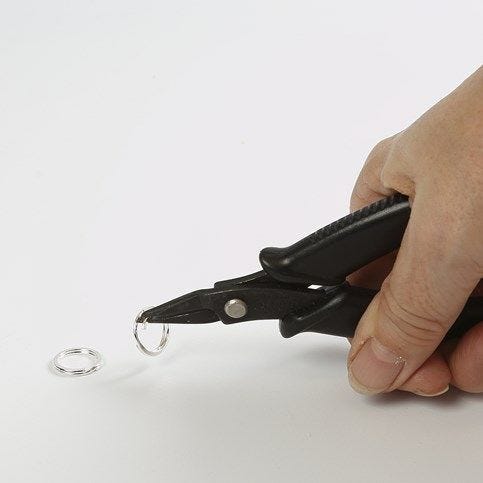 1.
Weave the star following the instructions printed on packaging of the long paper strips. Use pliers for opening the split ring.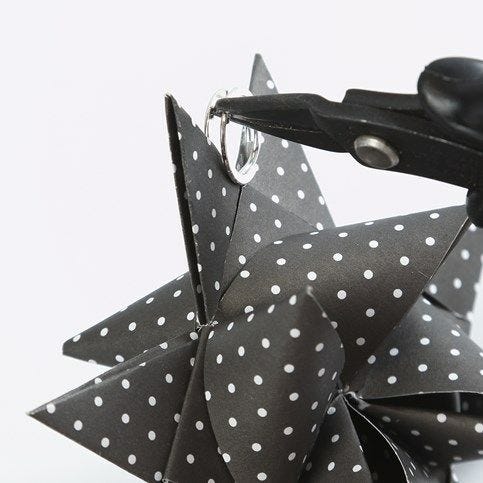 2.
Place the split ring between two star points as shown.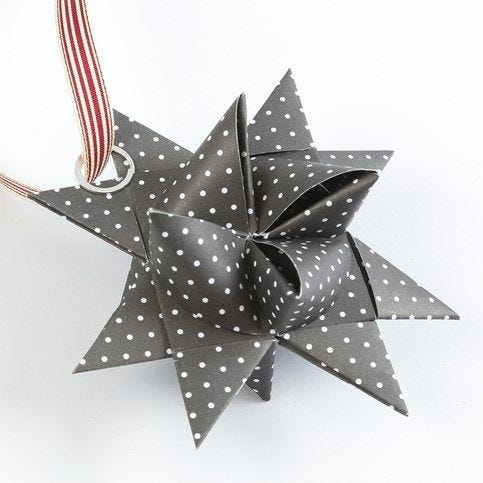 3.
Thread a ribbon through the split ring.
Copyright © 2013-present Magento, Inc. All rights reserved.