A Spider made from Polystyrene and Foam Clay
A Spider made from Polystyrene and Foam Clay
Model Foam Clay onto a round polystyrene "UFO" for the spider's body. Use pipe cleaners for the spider's legs. Attach these by pushing them onto the body without using glue.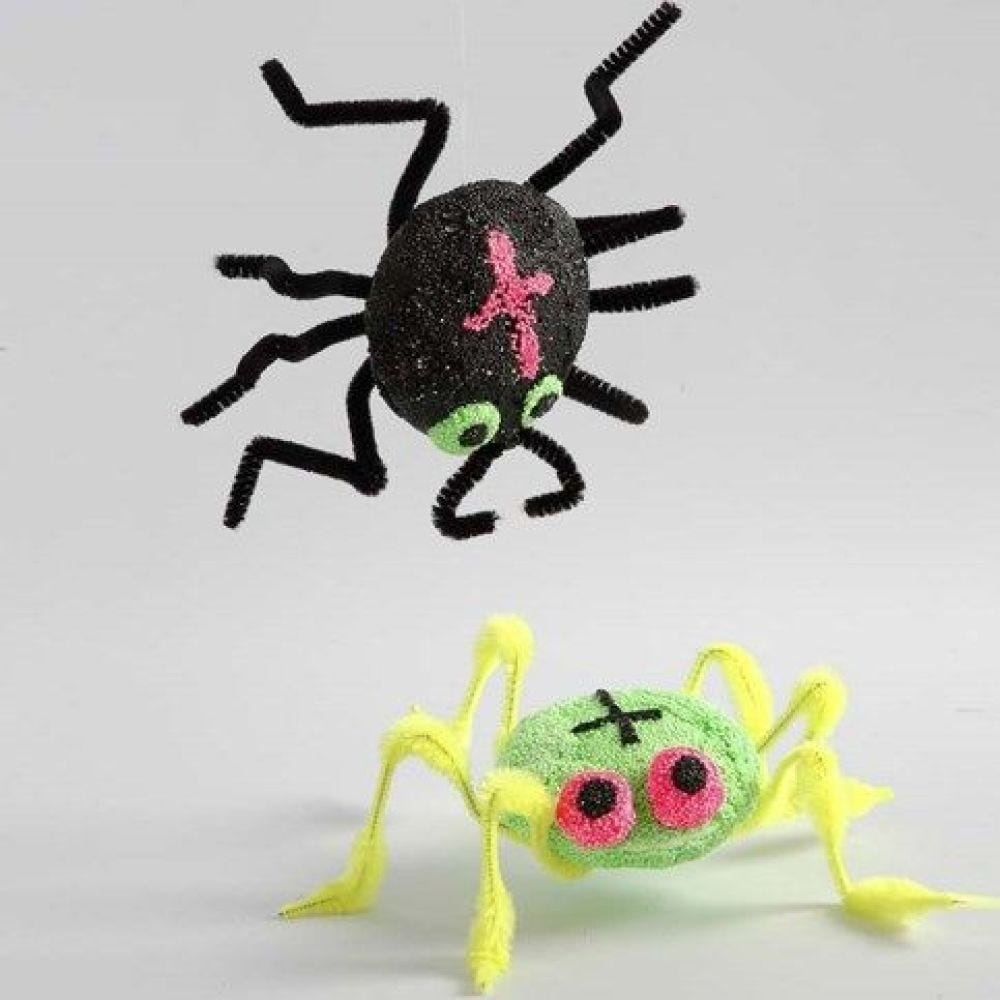 How to do it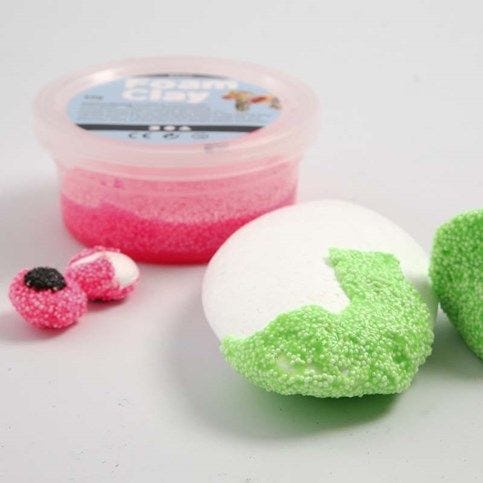 1.
The body: model an even layer of Foam Clay onto the polystyrene "UFO". The eyes: model Foam Clay onto small polystyrene "UFO"s and push these onto the body.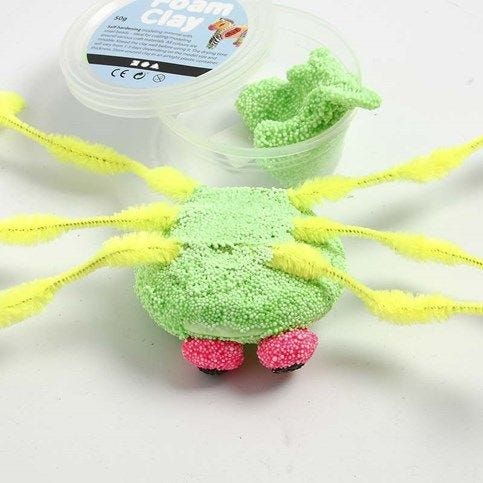 2.
Legs: Use Foam Clay for attaching the pipe cleaners underneath the body. Leave them to dry completely before bending each leg into shape.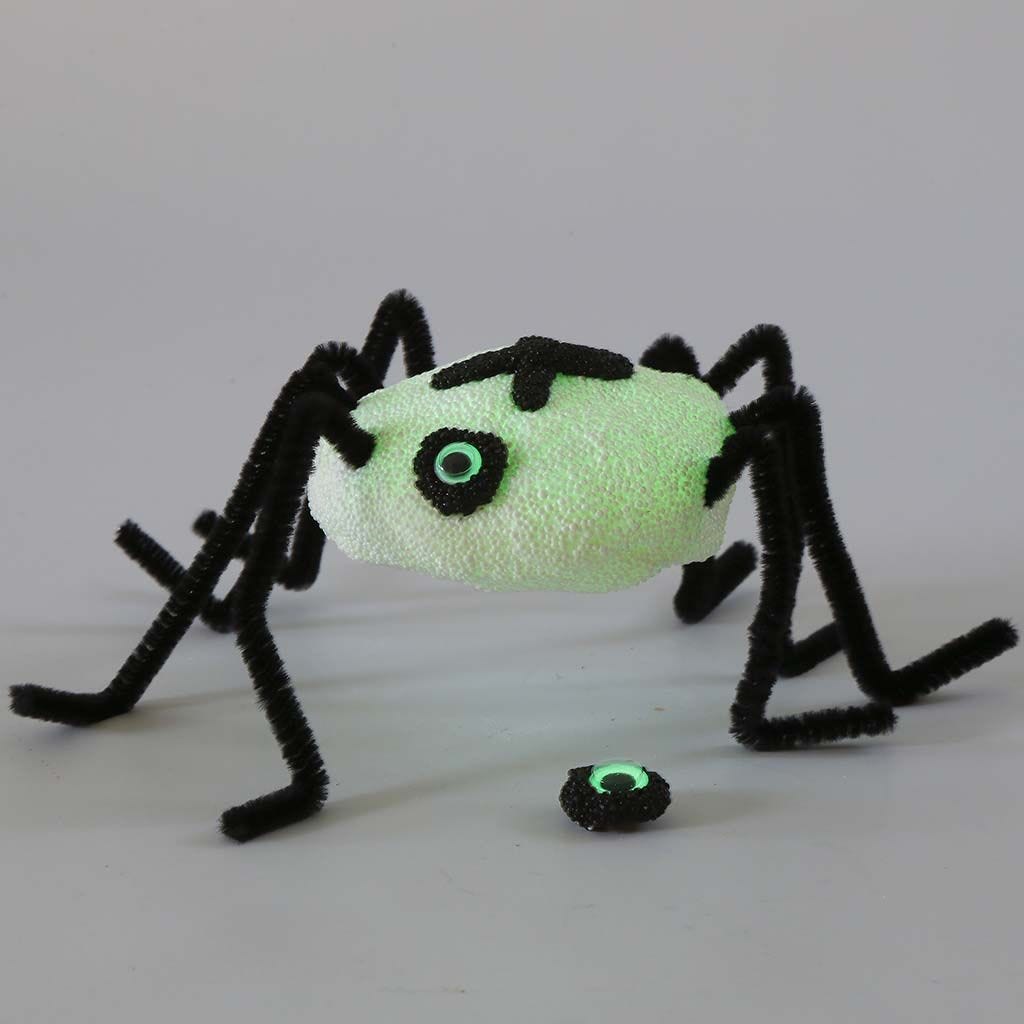 An alternative
Use luminescent Foam Clay and eyes with rolling pupils. Follow the same procedure used for making the spider.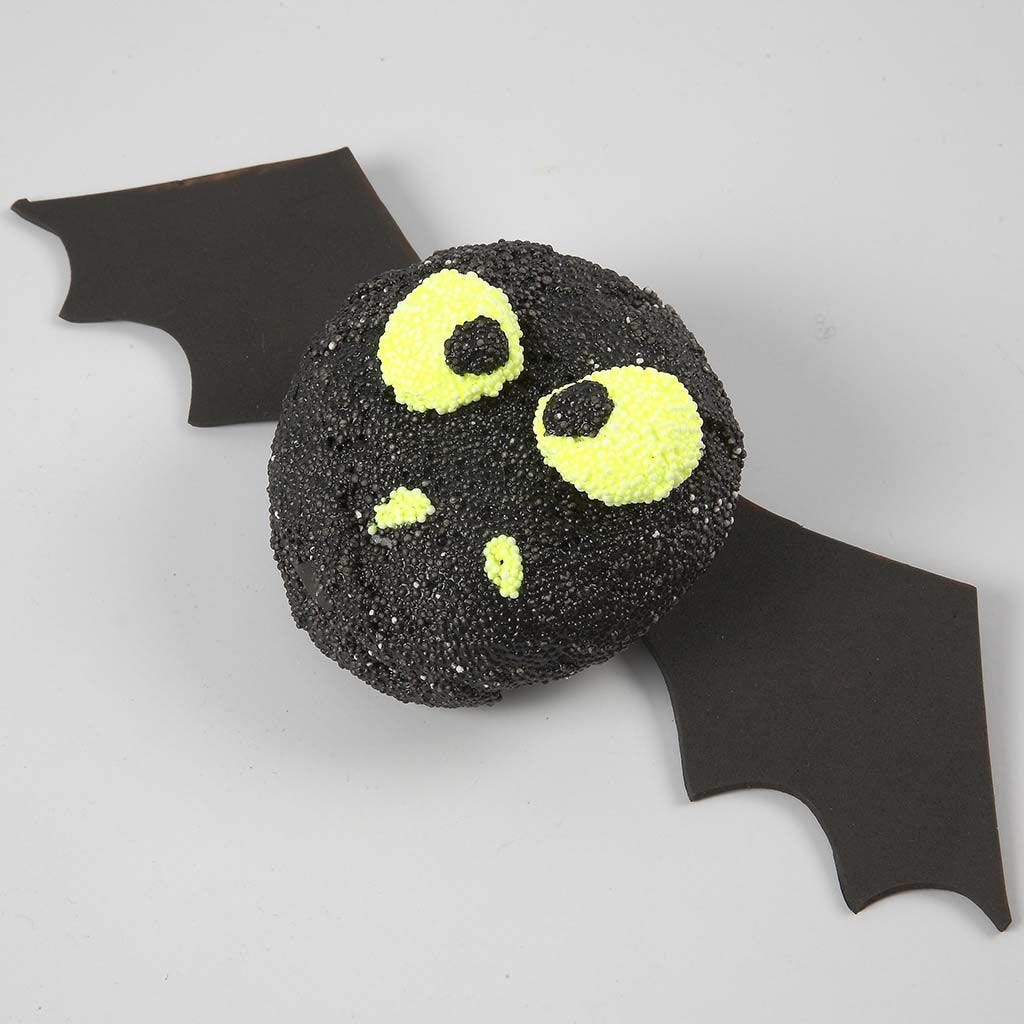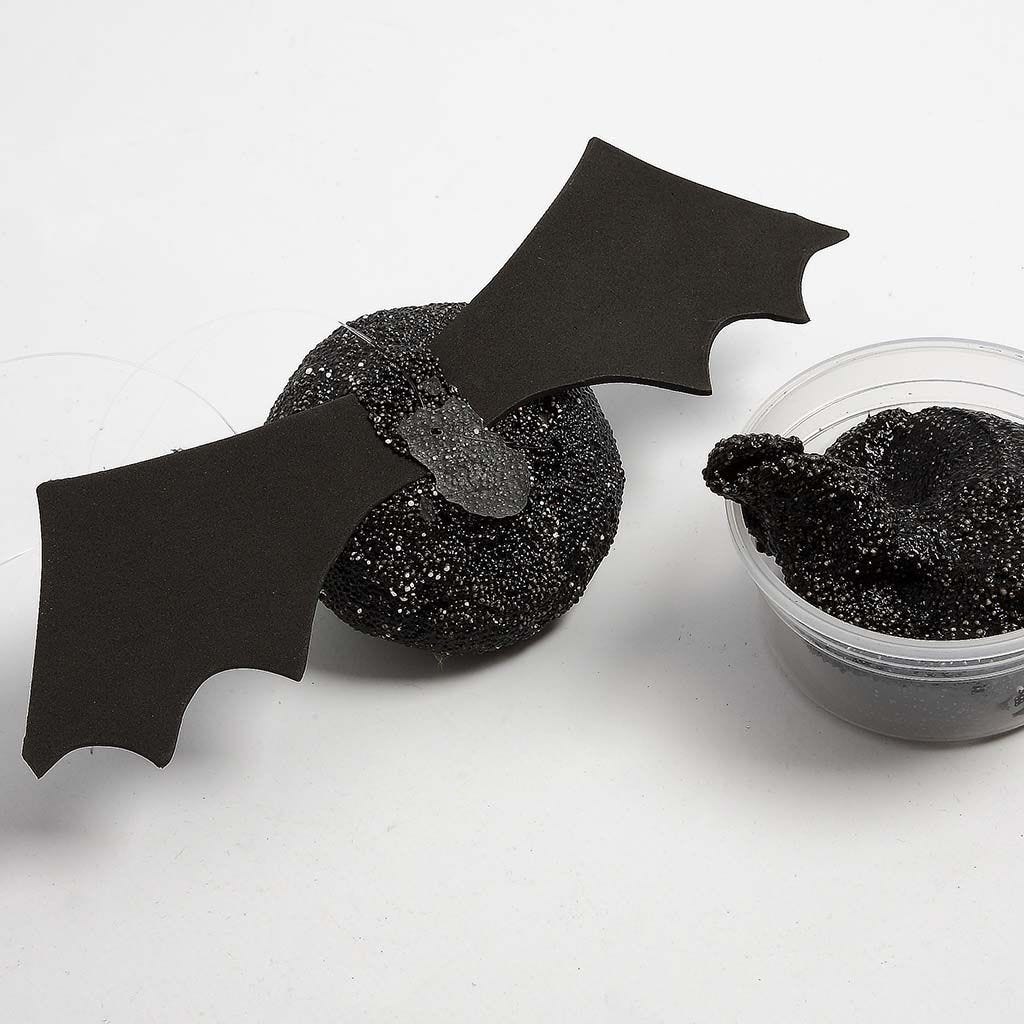 1.
A bat: make the body following the same procedure for making the spider. Cut wings from foam rubber and attach these to the body using Foam Clay. Use Foam Clay for attaching the string for hanging.
Copyright © 2013-present Magento, Inc. All rights reserved.