A Snowman using polystyrene balls and modelling paste
A Snowman using polystyrene balls and modelling paste
Cute little snowman made from polystyrene balls covered with coarse modelling paste and then with details added with Silk Clay modelling paste. How to do it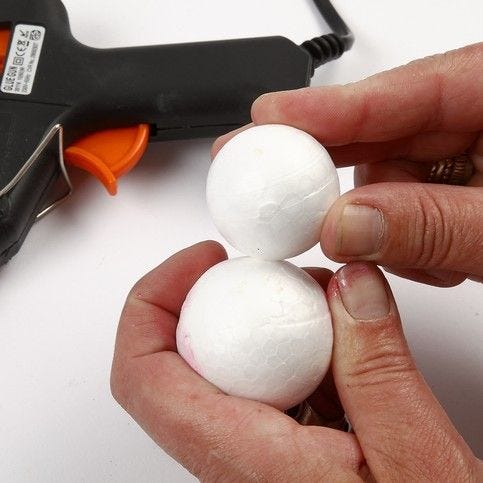 1
Glue the polystyrene balls together with a glue gun and attach to a stick.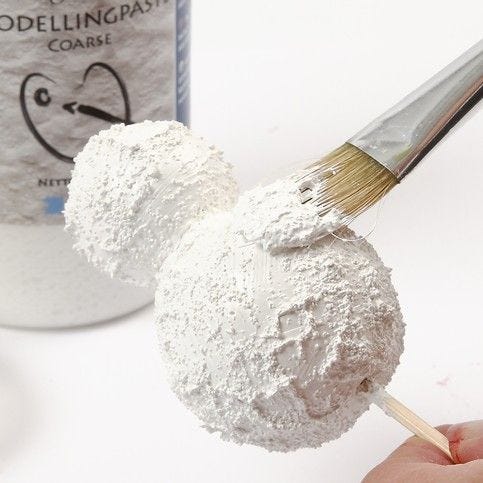 2
Coat the balls in coarse modelling paste. Leave to dry.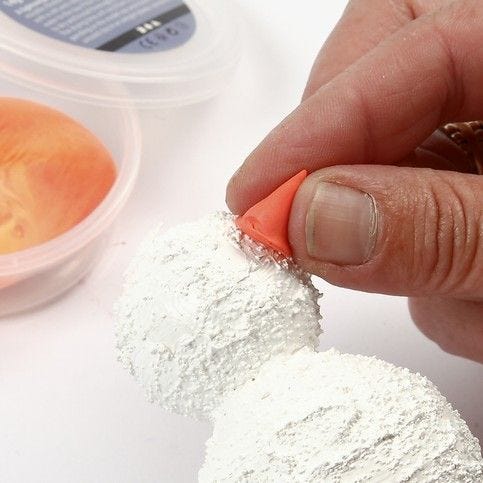 3
Make the eyes, nose, hat and buttons from Silk Clay and press on.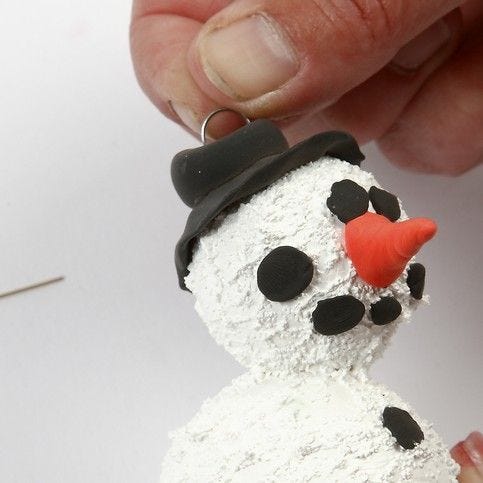 4
If you want to hang the snowman, remove the safety pin and insert an eyelet into the hat to hang a string through.