A Snowflake made from Pipe Cleaners and Plaster
A Snowflake made from Pipe Cleaners and Plaster
This snowflake is modelled from pipe cleaners, dipped in plaster, sprinkled with crystal glitter and hung on a piece of silver ribbon.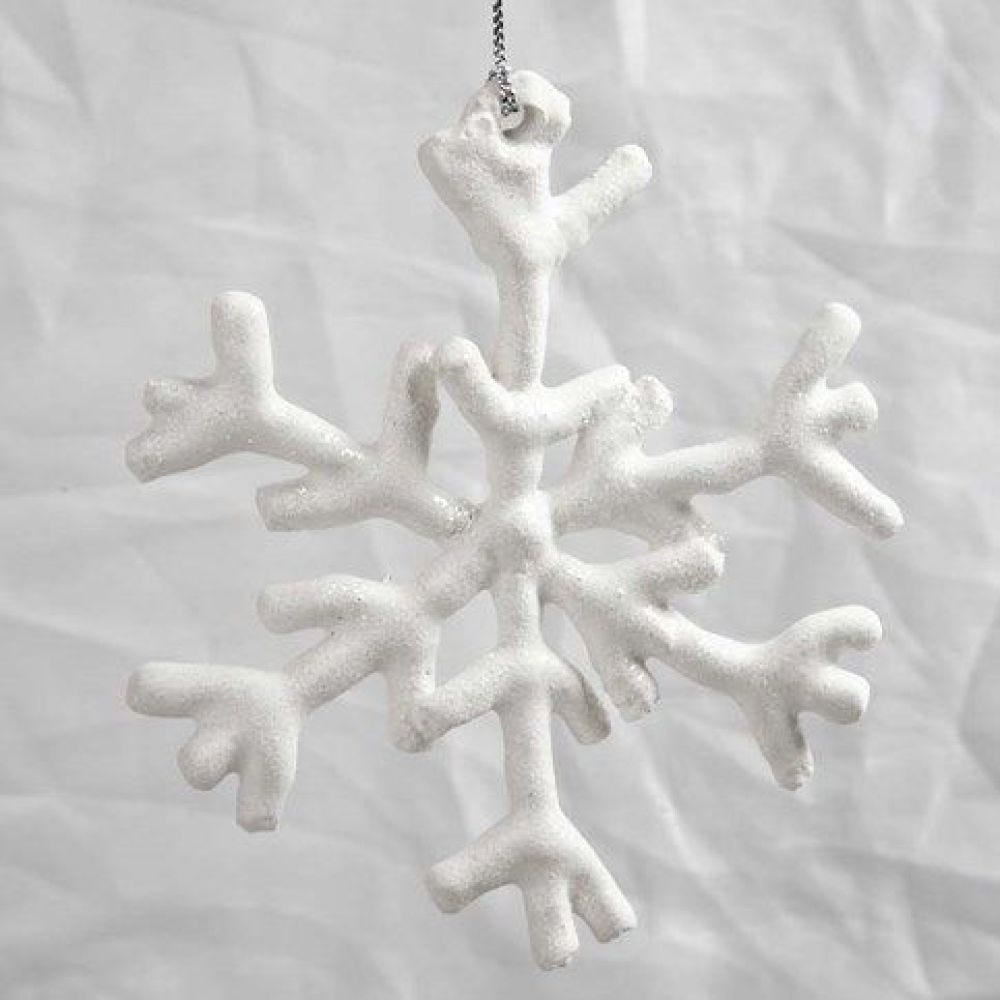 How to do it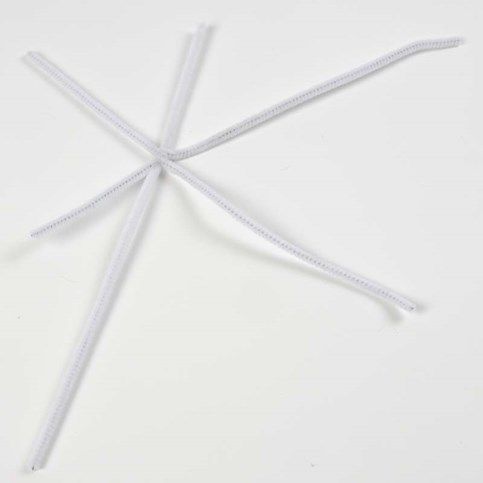 1.
Bend three 14cm long pipe cleaners in the middle and assemble them into a six-legged star.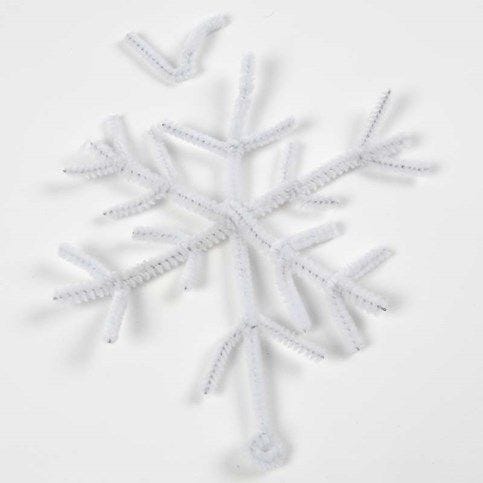 2.
Cut 12 small pieces of pipe cleaner each measuring approx. 4-5cm. Wrap two small pieces onto each of the six legs, slightly offset from each other at small angles from the center outwards. On one of the star legs form a loop for hanging.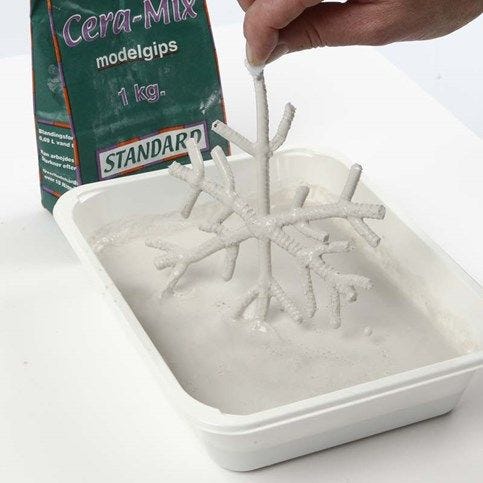 3.
Mix plaster with water in a tub. For 1 kg of plaster use 0.65 liter of water. To avoid lumps tap lightly with a spoon or with your hand on the edge of the tub. Follow the instructions on the packet. Now dip the snowflake in the liquid plaster.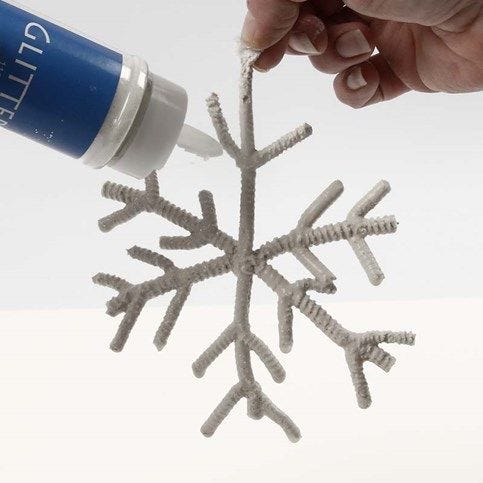 4.
Sprinkle with crystal glitter onto the wet snowflake. Let it dry on a piece of plastic.