A small Rug woven on a circular Loom
A small Rug woven on a circular Loom
This rug (76 cm diameter excl. tassels) is woven from different colours of acrylic yarn on a circular loom which can be assembled in three sizes according to your requirements. How to do it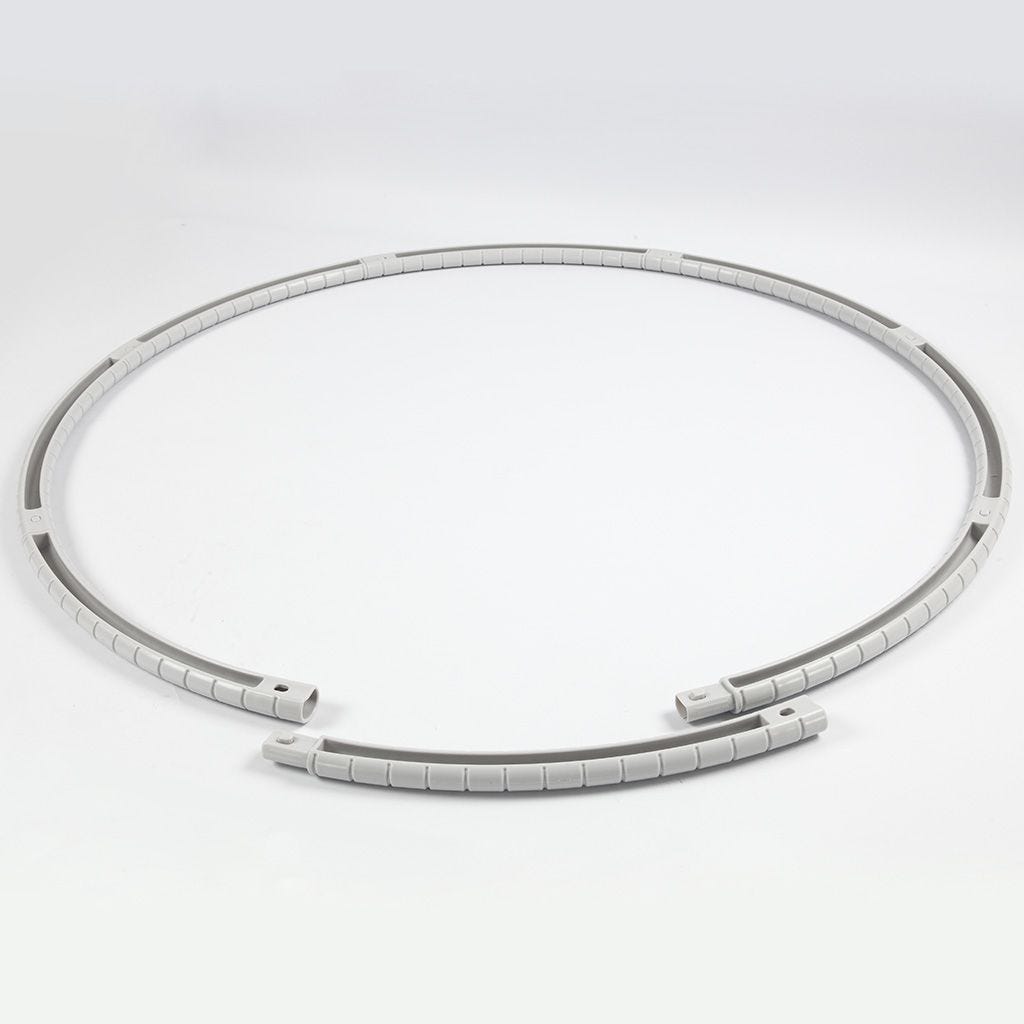 1
Click the parts together to assemble the circular loom in the largest of the three possible sizes (88 cm).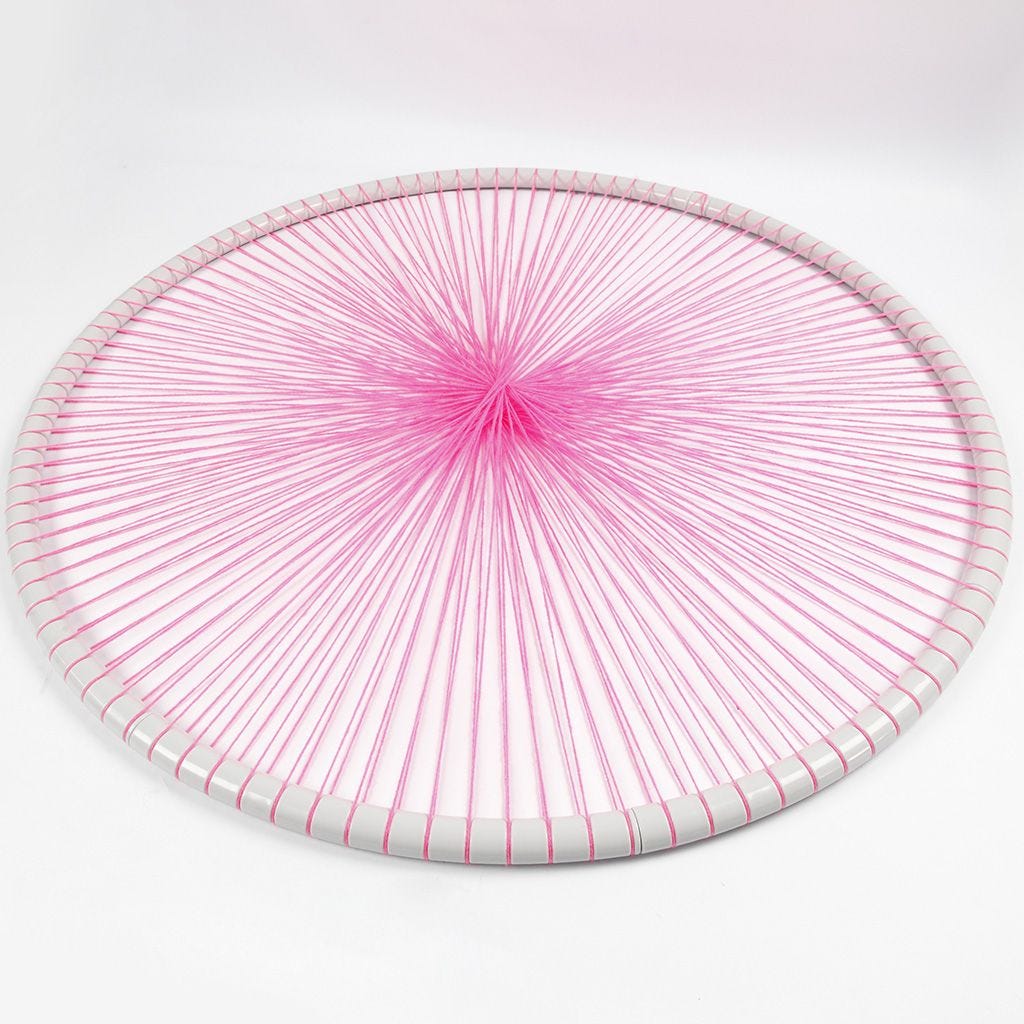 2
Wrap the circular loom with warp threads from acrylic yarn around the grooves. Connect opposite grooves to each other so that the warp threads are double. NB: There are an odd number of warp threads on this circular loom.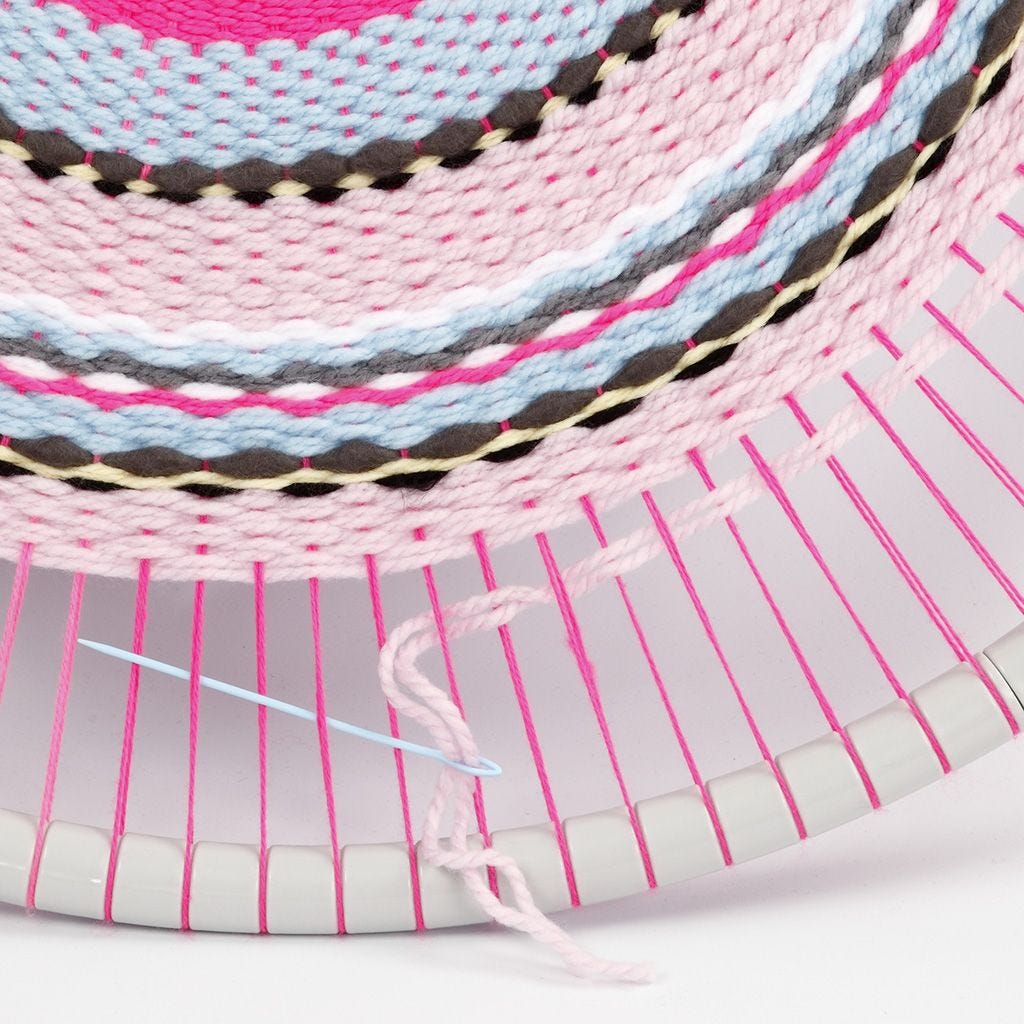 3
Thread the needle with acrylic yarn and weave alternately over and under the warp threads. NB: Here we have woven the yarn doubled over, but it's up to you.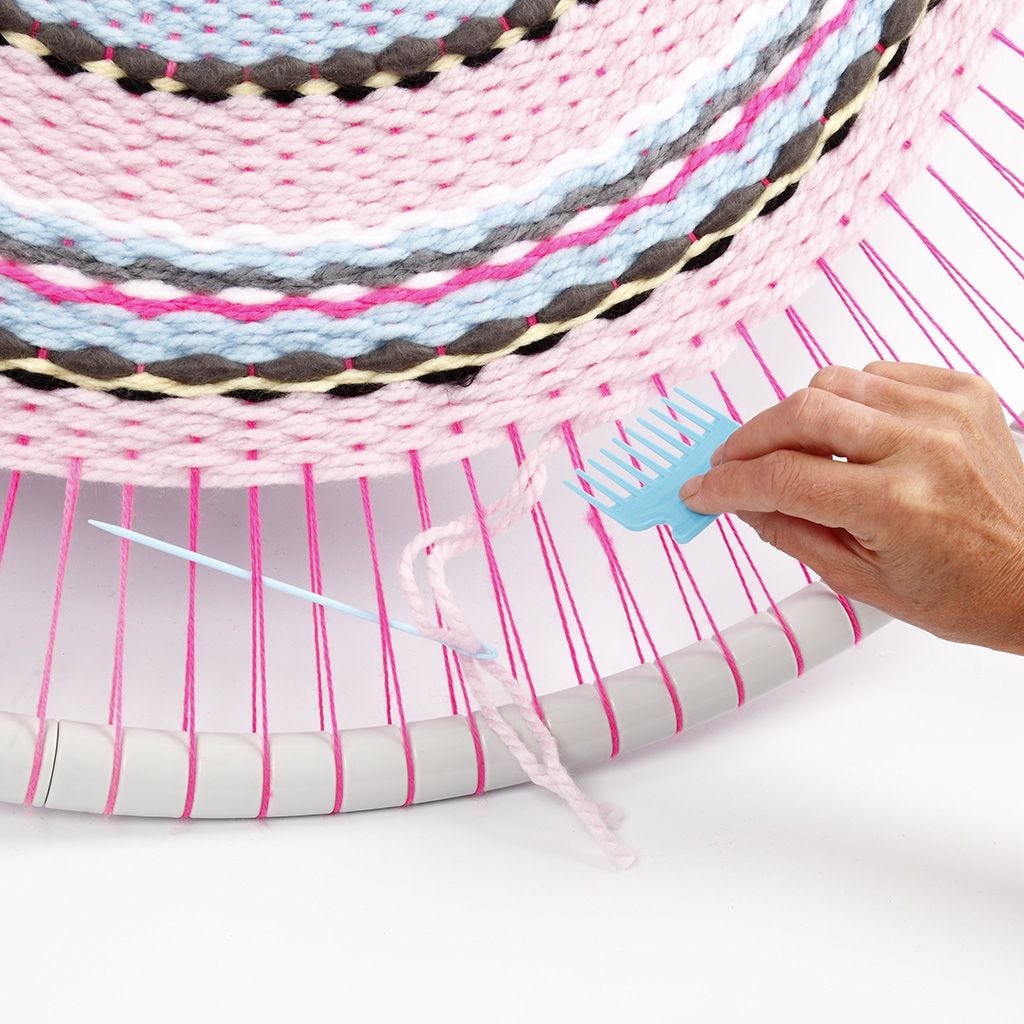 4
Use the comb to compress the woven section as you go along.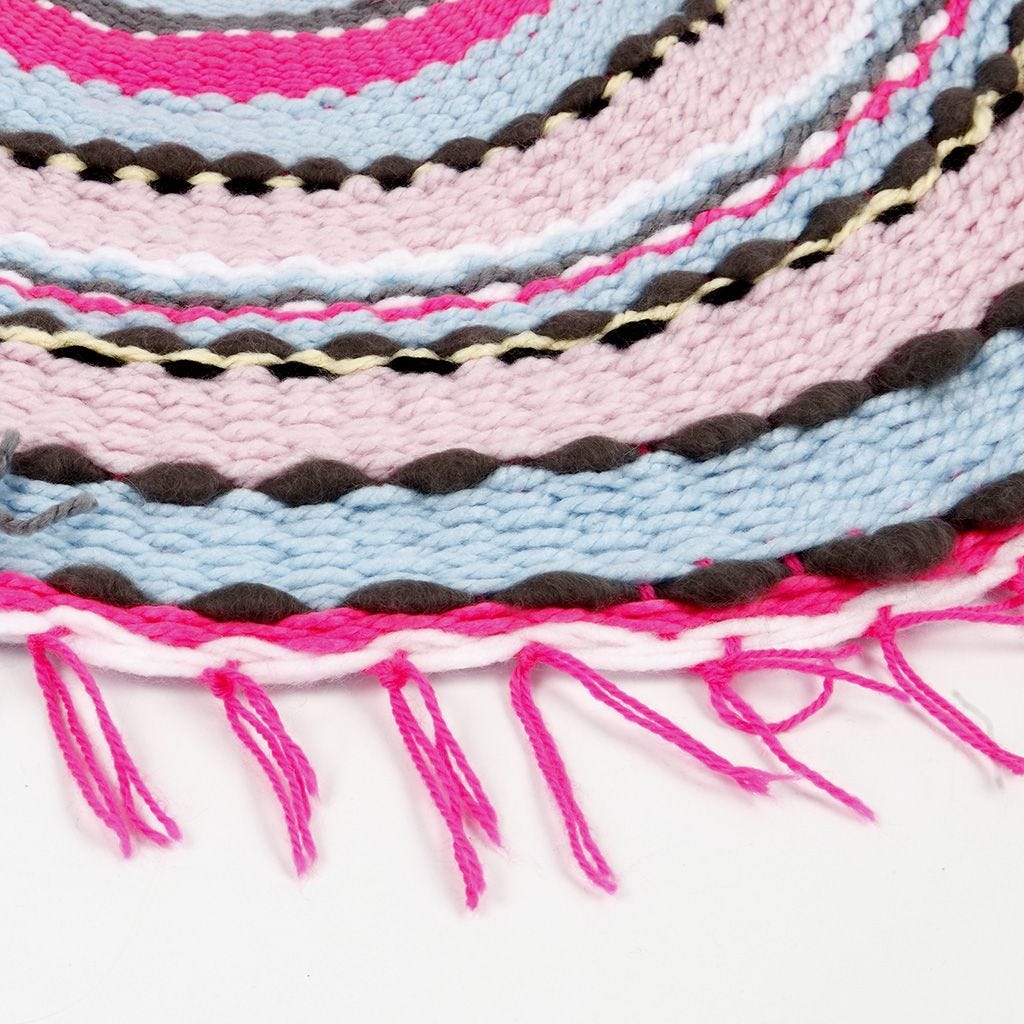 5
Cut the loom free and tie the warp threads in pairs (with one exception due to the odd number of warp threads).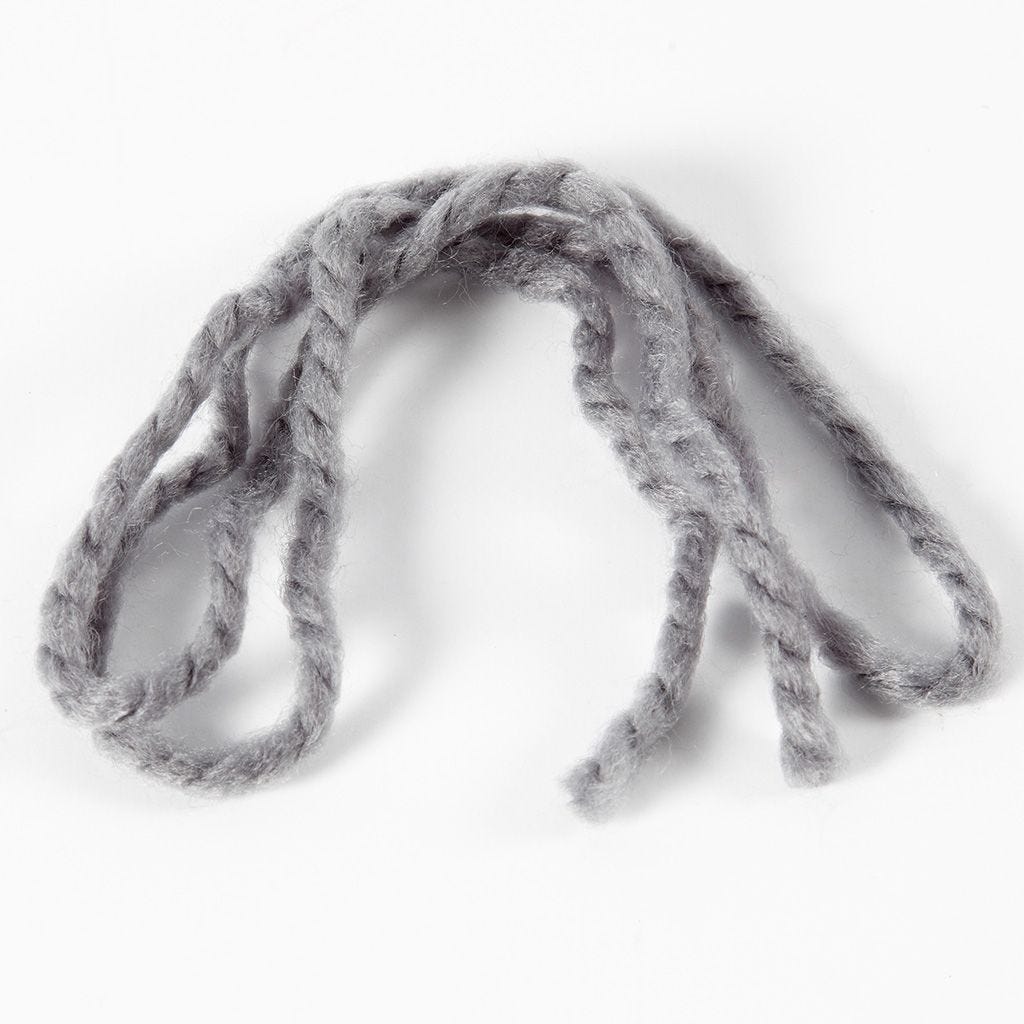 6
Tassels: Cut 56 pieces of yarn each measuring 80 cm. Double each piece of yarn over twice to make a bundle of 4 x 20 cm threads.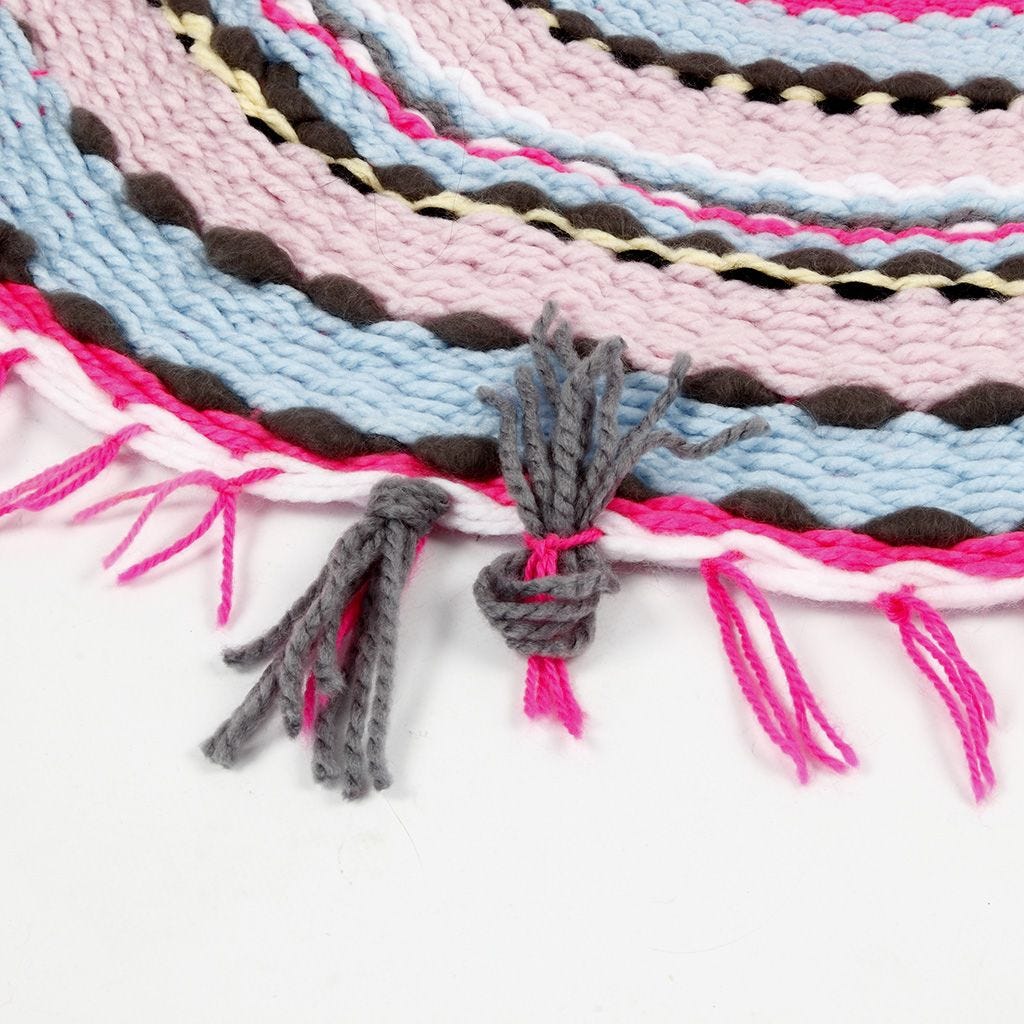 7
Place the bundle in the middle of four tied-together warp threads. At each side, the ends of the bundle are pushed back and up through the gathered warp threads. This creates a loop through which all the ends of the bundle are pulled, forming a tassel.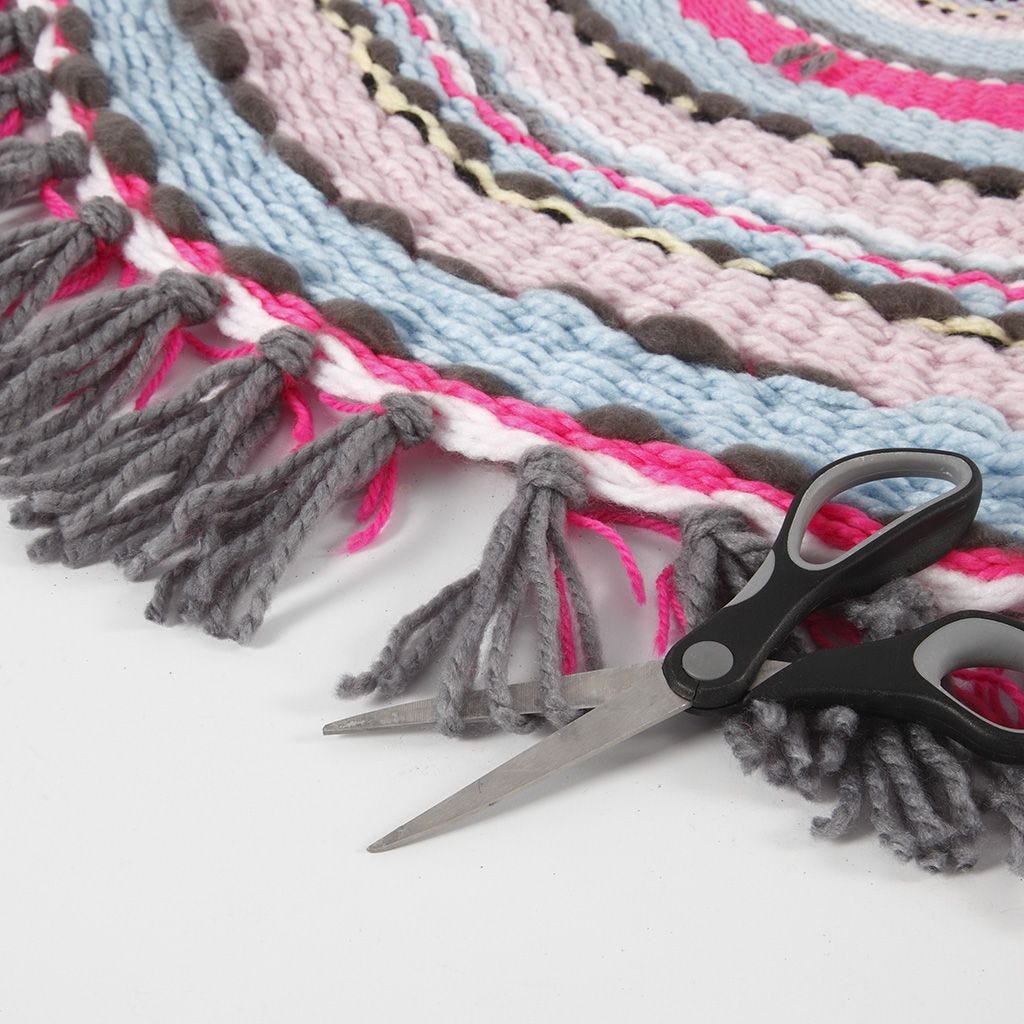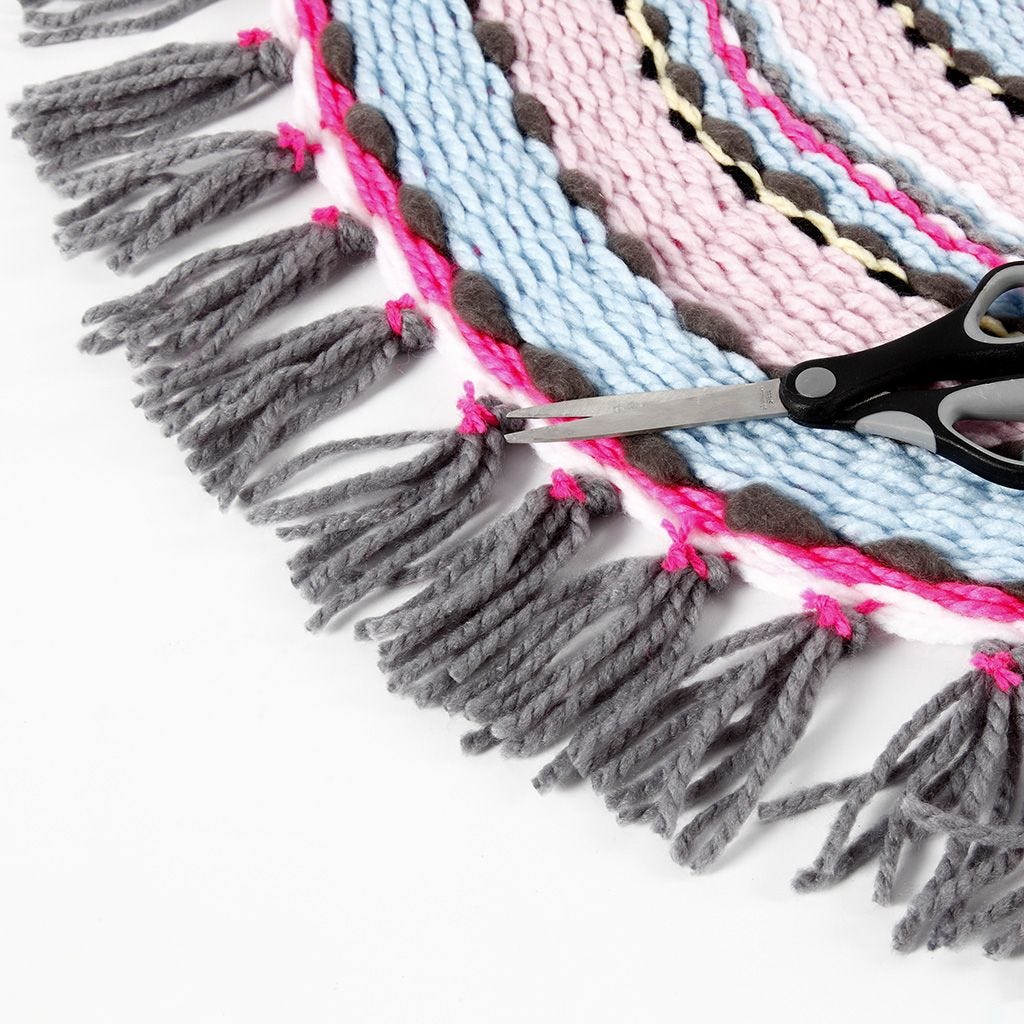 Copyright © 2013-present Magento, Inc. All rights reserved.