A Small Folded Gift Bag made from Handmade Paper
A Small Folded Gift Bag made from Handmade Paper
This small bag is folded from handmade paper using the instructions. It is decorated with gold ribbon, beads and peacock feathers. How to do it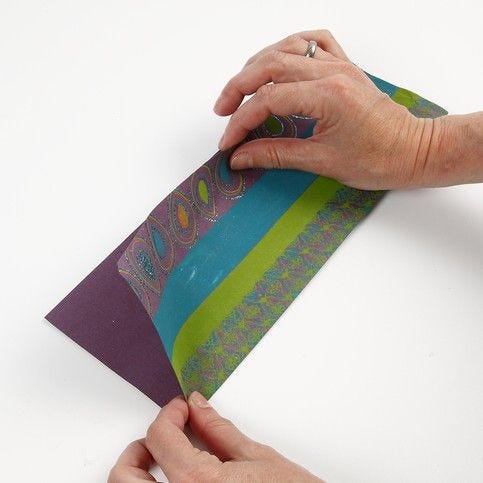 1.
Fold a piece of A4 paper lengthwise and unfold again.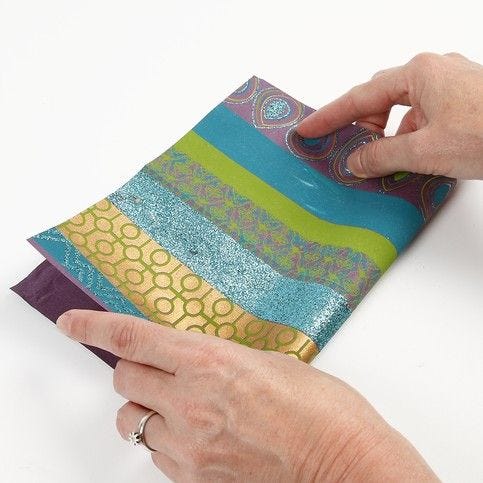 2.
Then fold the paper in half across the width.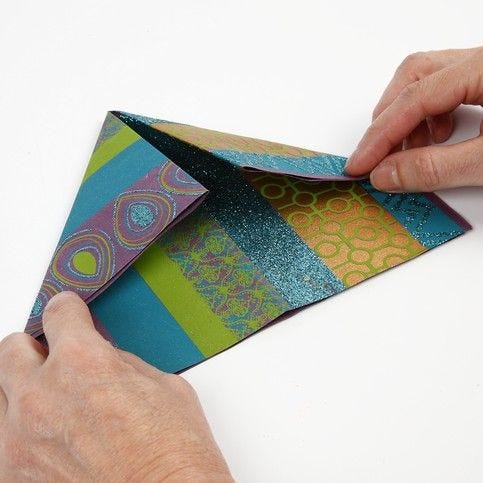 3.
Fold the top corners toward the center and unfold again.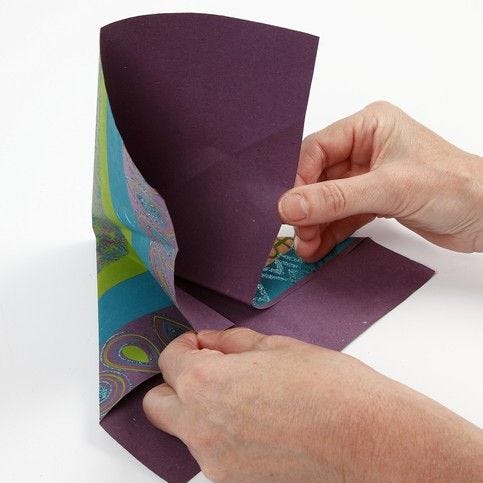 4.
Fold the sides to the center line.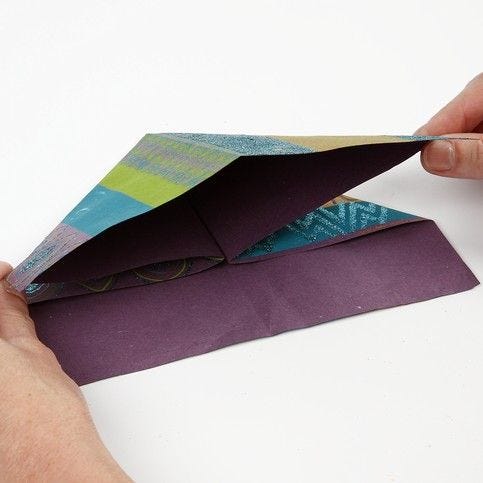 5.
It now resembles a "paper hat".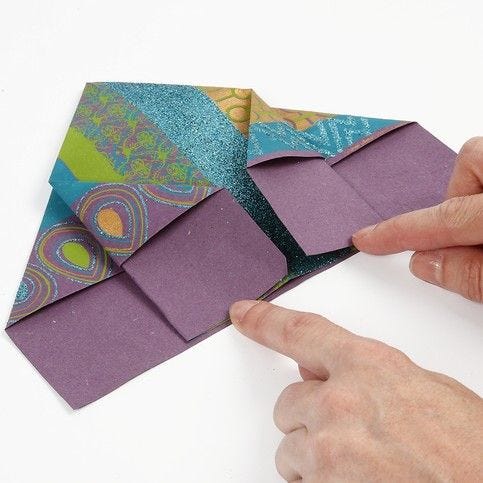 6.
The upper sides of the "hat" are folded into the center.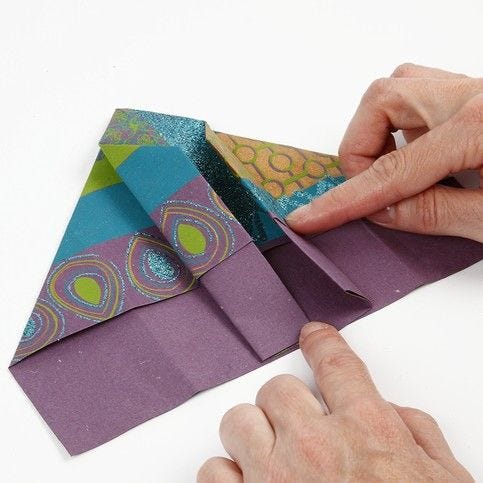 7.
... and then folded into the center once more. Turn and repeat this procedure from the other side.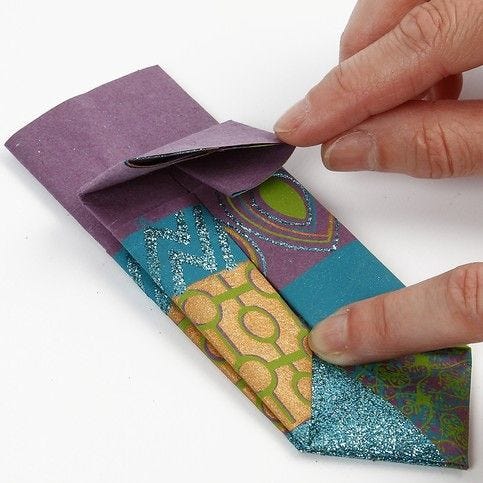 8.
Fold the "flaps" down along both sides.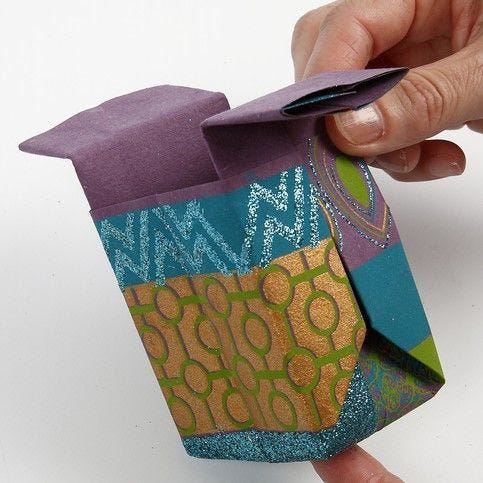 9.
Open the bag and push up the base.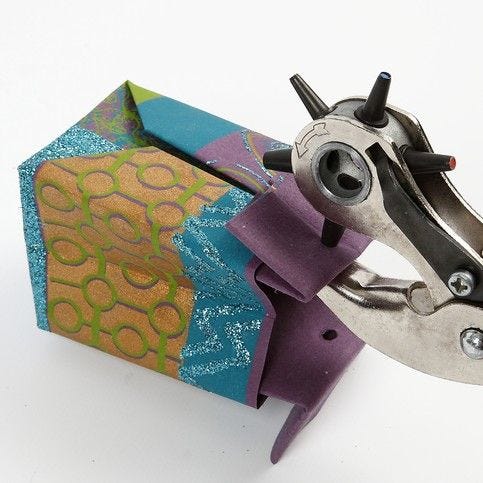 10.
Punch holes in the flaps. Tie a piece of ribbon with beads and the end of a peacock feather through the holes of the bag – and the bag is now finished!