A small Fairy House in a Storage Box
A small Fairy House in a Storage Box
This fairy house for small fairies is built inside a storage box shaped like a house. The house is decorated with a timber frame. The roof and the picket fence are made from ice lolly sticks and small rustic wooden discs form a path to the small magical door, which is surrounded by small rustic wooden discs. Flowers, birds and gardening tools are added for further decoration to create a cozy look and feel.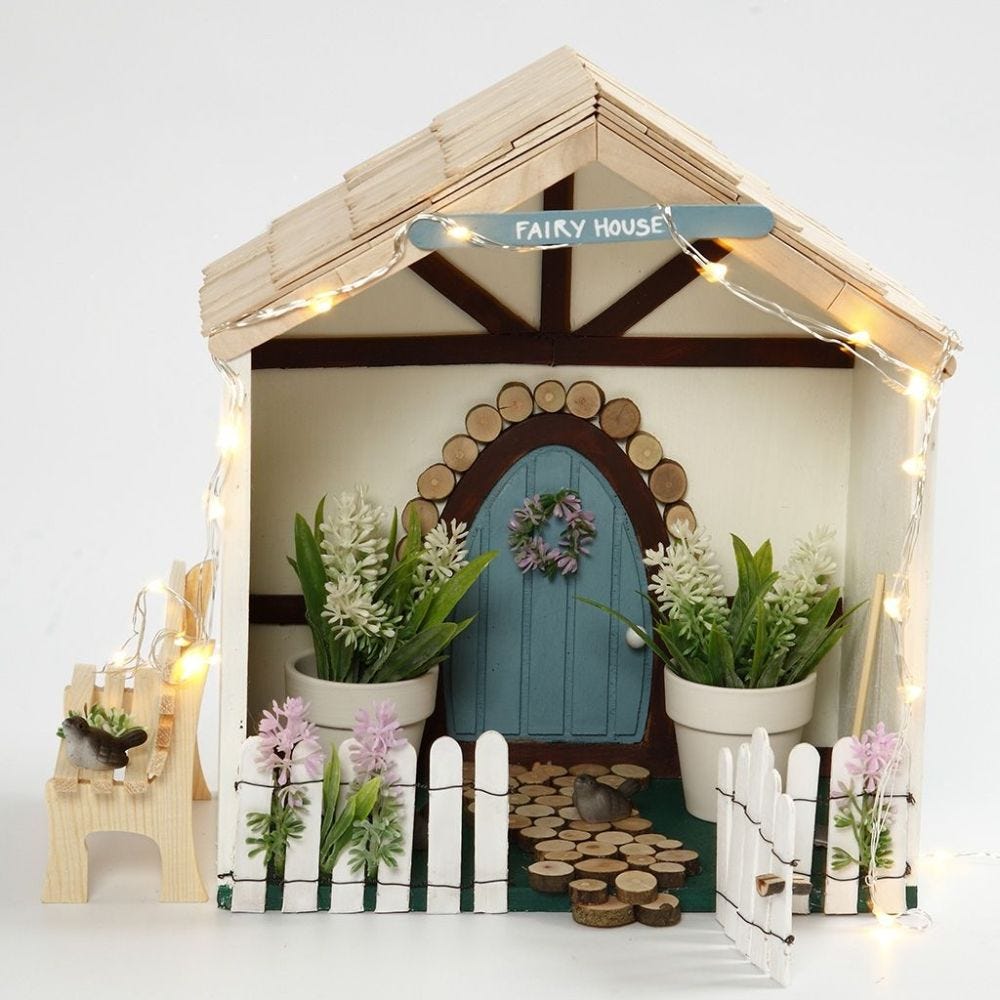 How to do it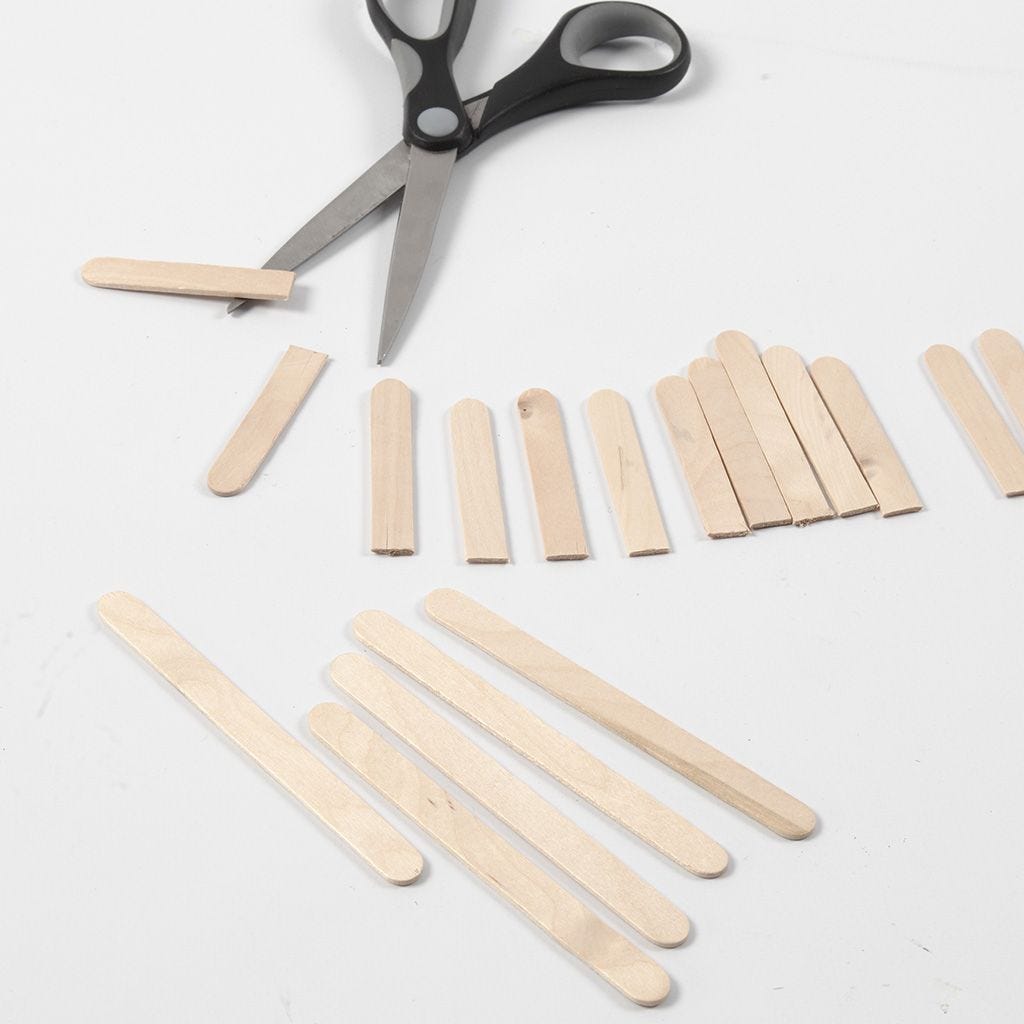 1
Cut ice lolly sticks to a suitable length for the timber frame, the picket fence and the gate (here the picket fence is approx. 6 cm high). The five lolly sticks used for the gate are higher than the fence. Use an ordinary pair of scissors or a special mitre cutter to cut the lolly sticks to size.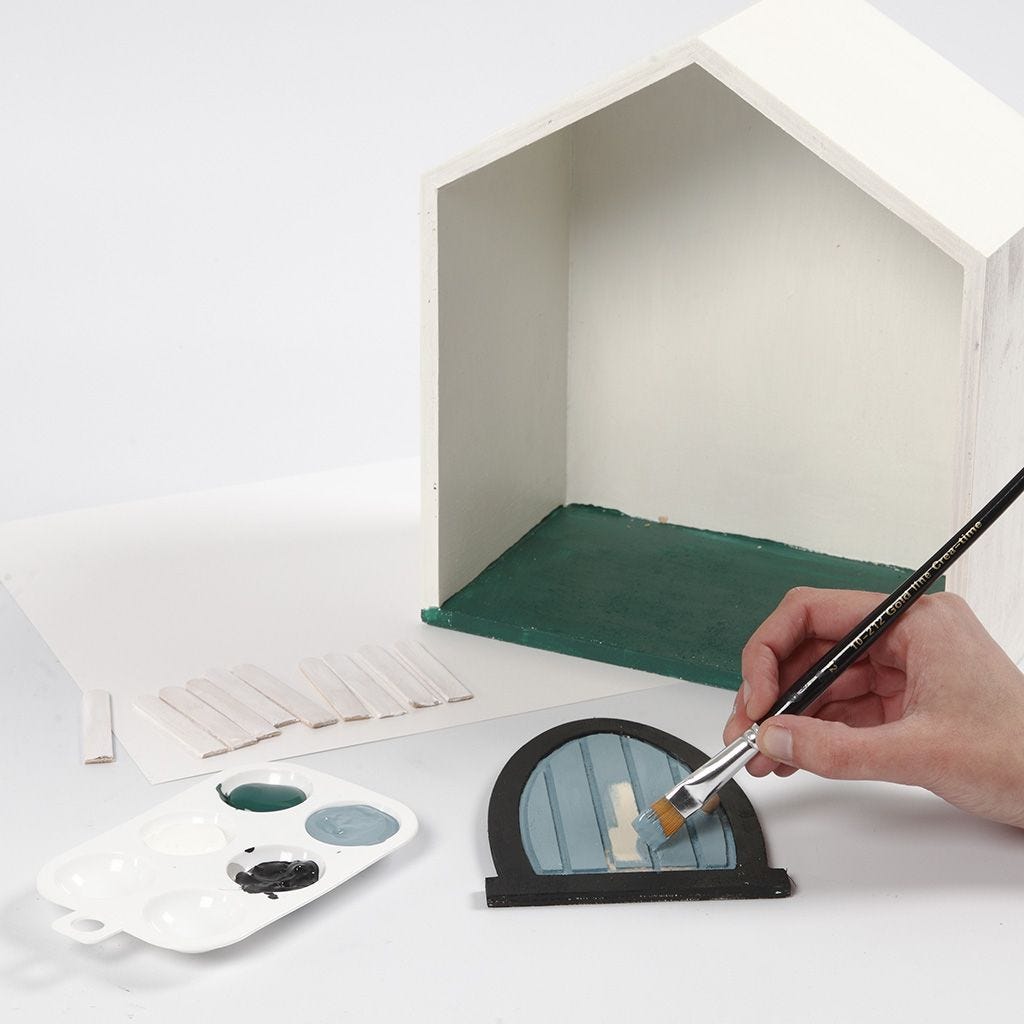 2
Paint the storage box, door and lolly sticks with craft paint.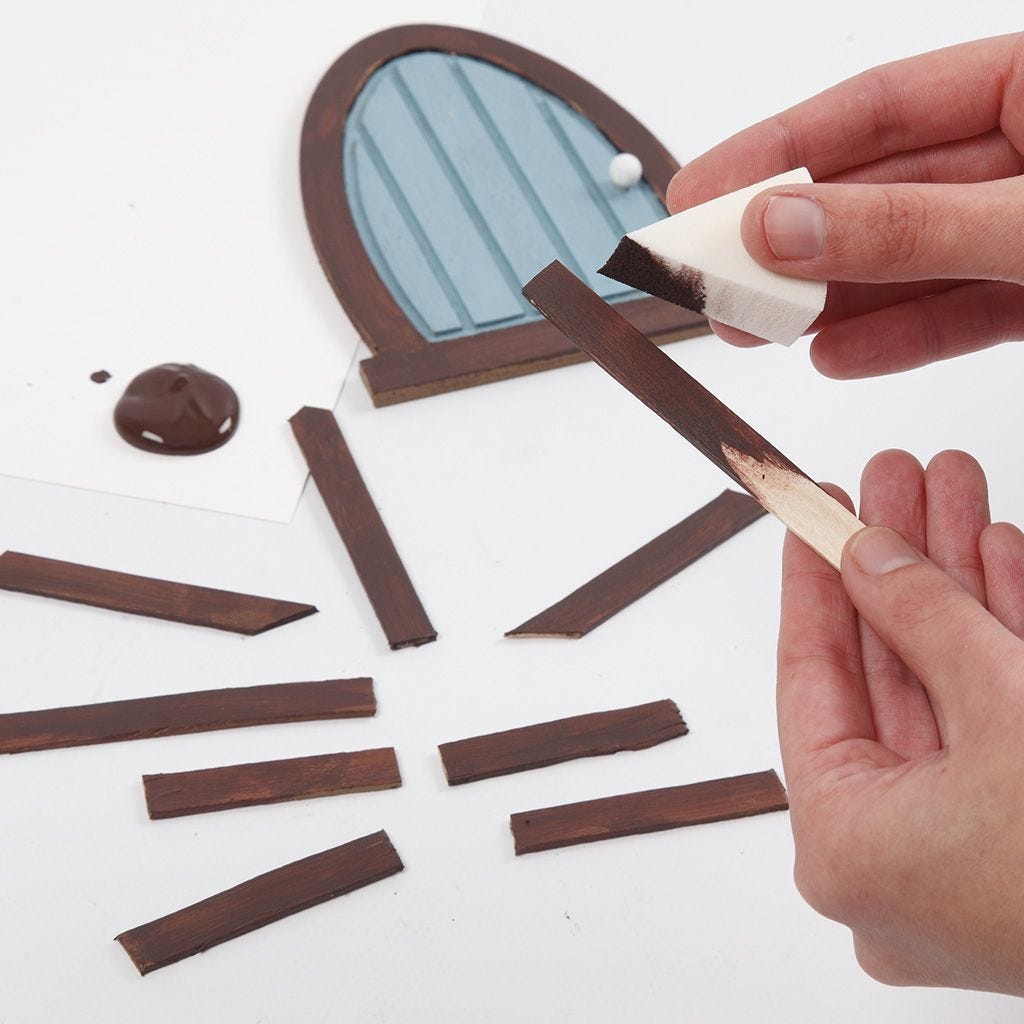 3
Apply the paint onto the timber frame and the door using a sponge for a natural wooden look.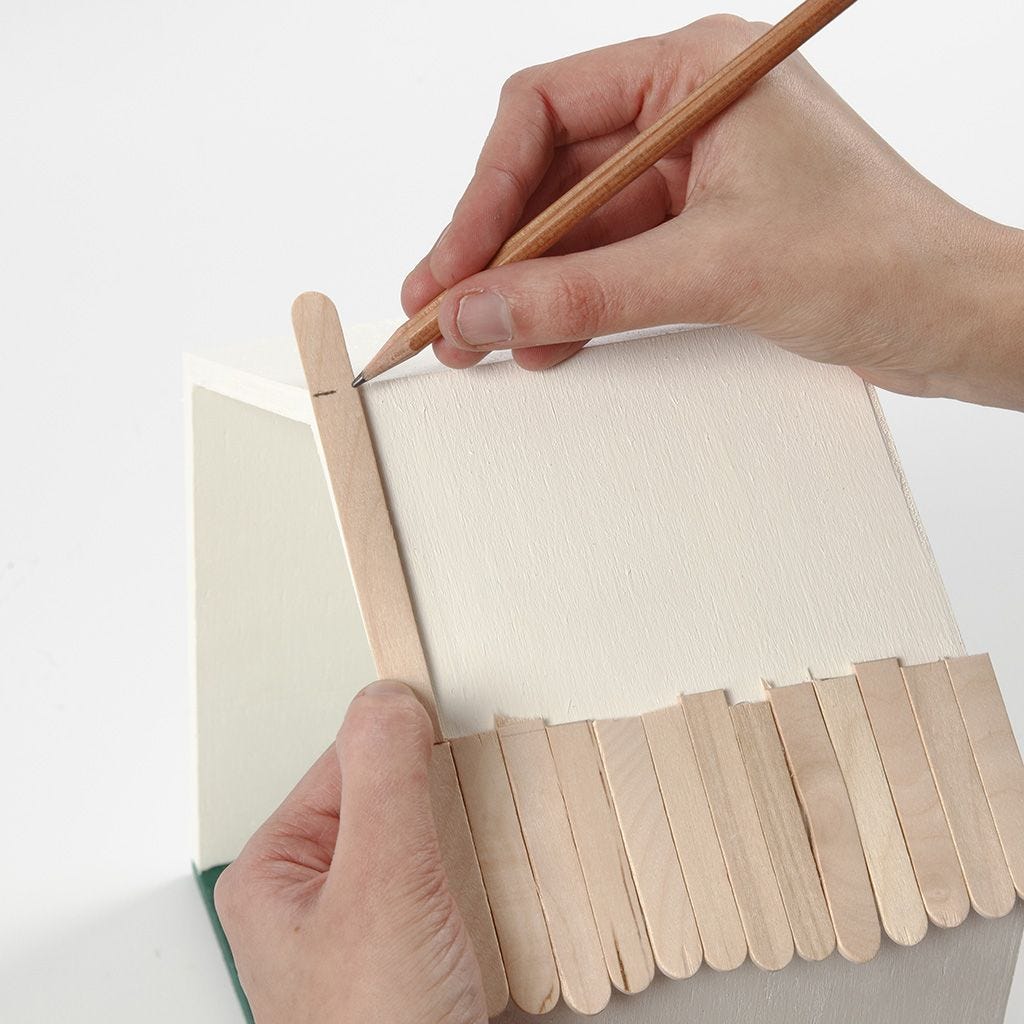 4
Make the roof by cutting lolly sticks in half. Glue on the half-sized lolly sticks side by side using a glue gun. As illustrated in the photo, cut two lolly sticks to a length which fits the distance from the edge of the slope to the top. Glue both of these lolly sticks on each side for the gable, creating a lovely finish.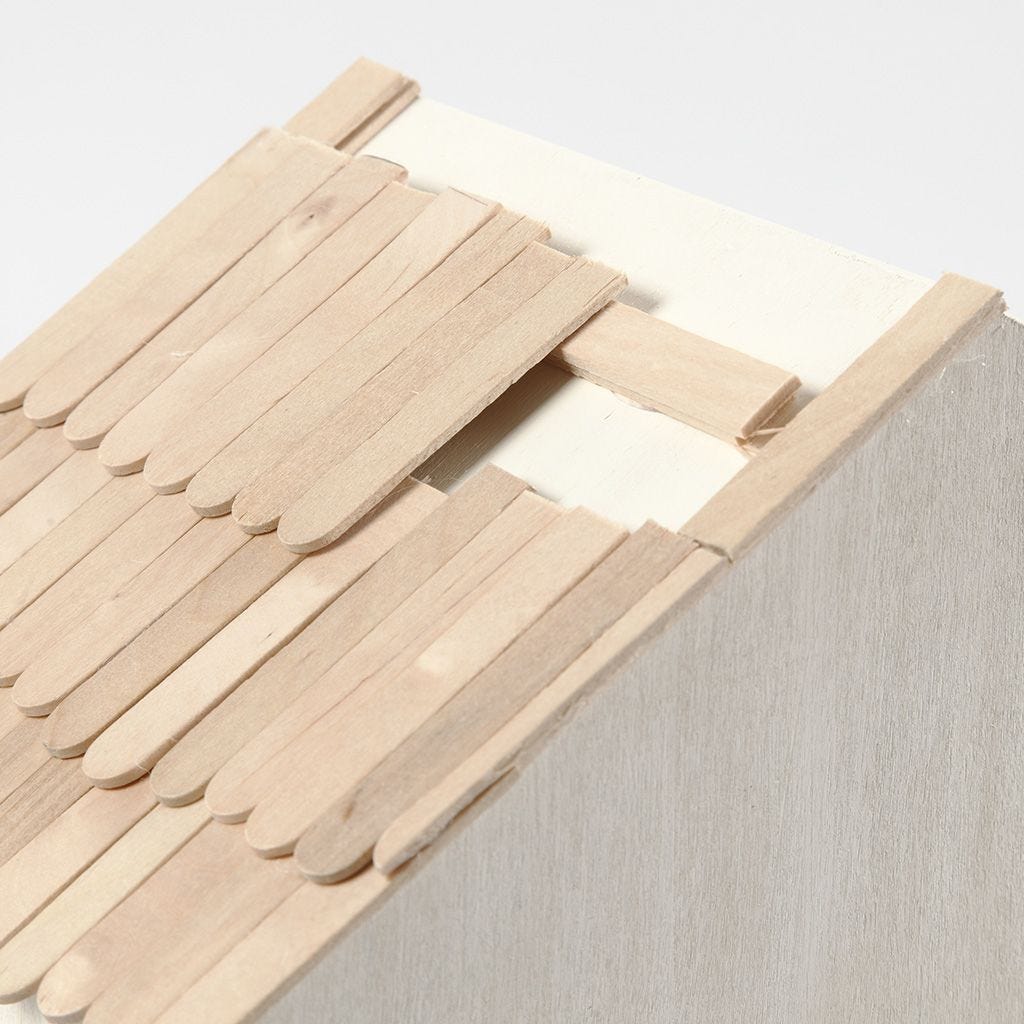 5
Glue lolly sticks onto the roof as a support each time you make a new vertical row of lolly sticks. That way one end of the lolly stick is resting on the glued-on lolly stick (see the photo). Repeat steps 4 and 5 for each row on both sides of the roof.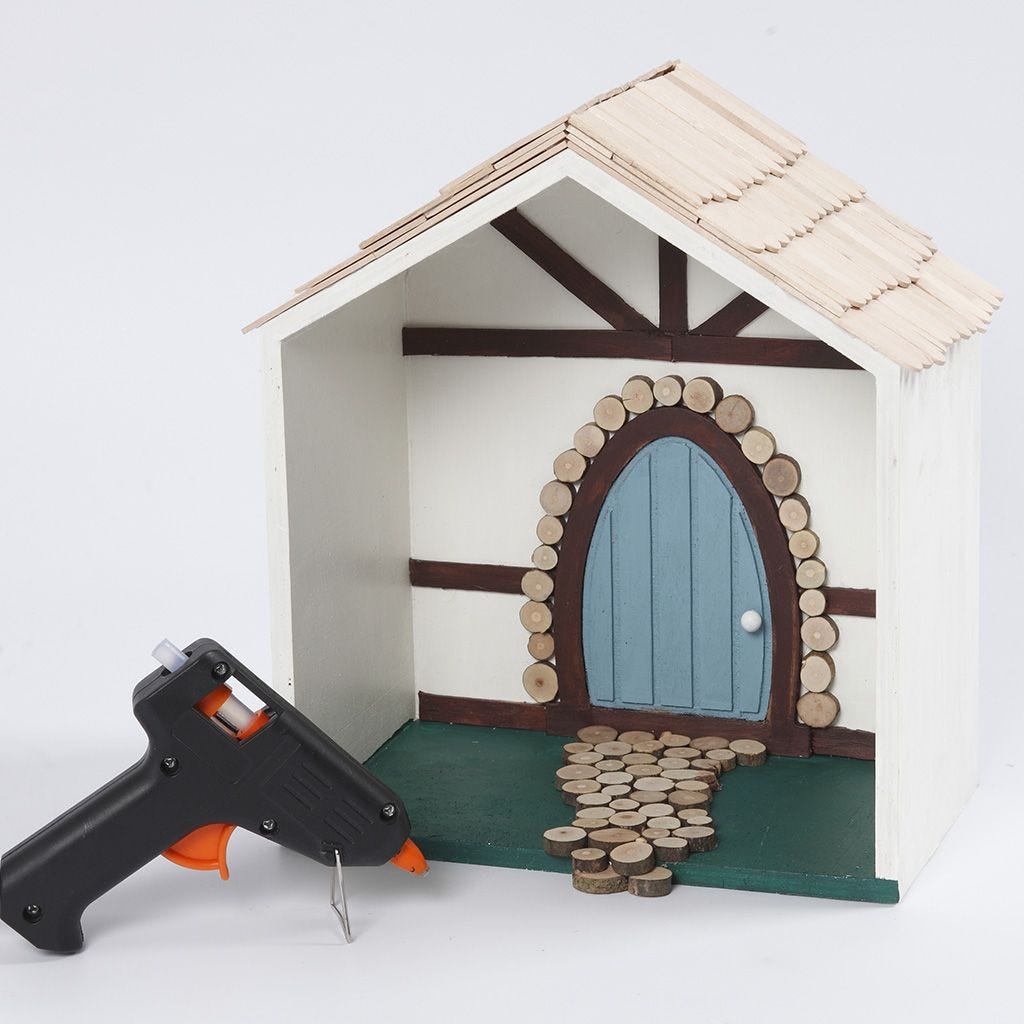 6
Glue on the door, the timber frame and the wooden discs for the path using a glue gun.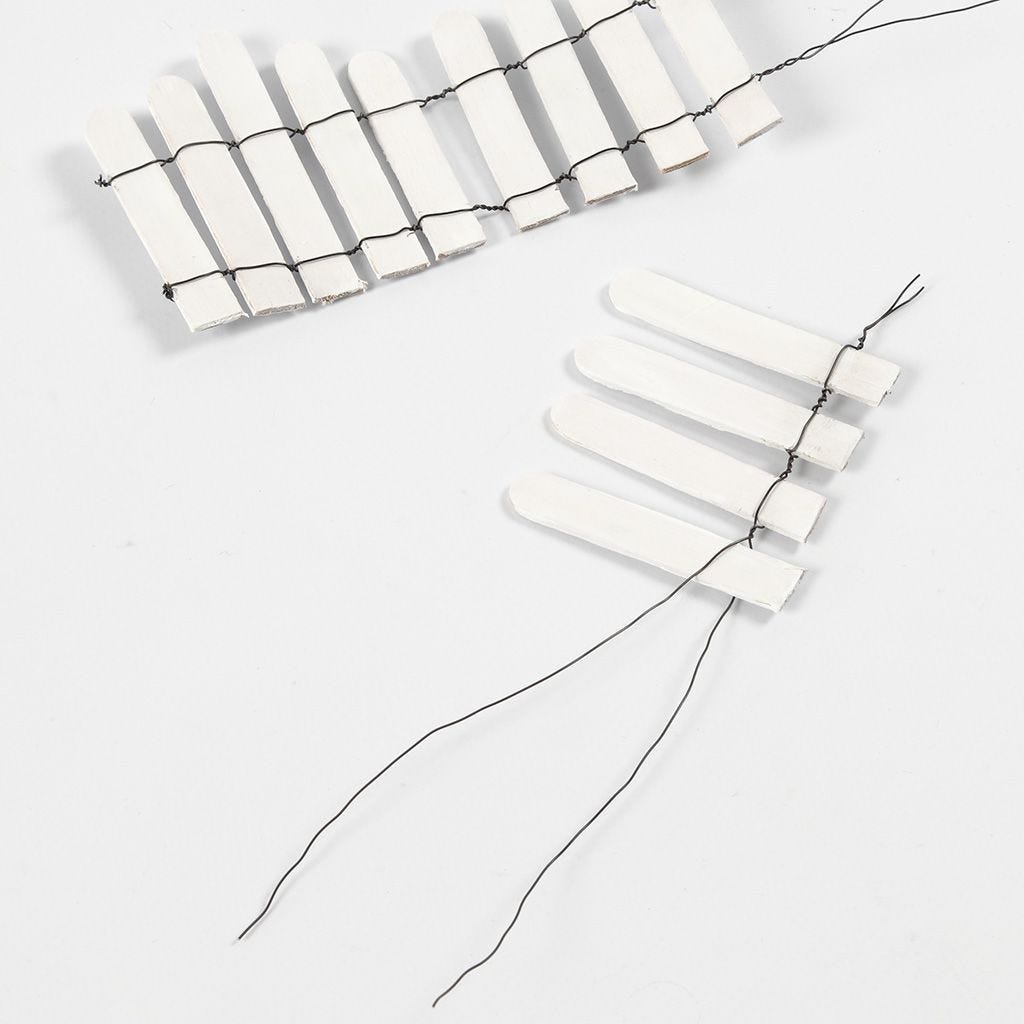 7
Make a picket fence by twisting four pieces of floral wire (two at the top and two at the bottom) around each lolly stick.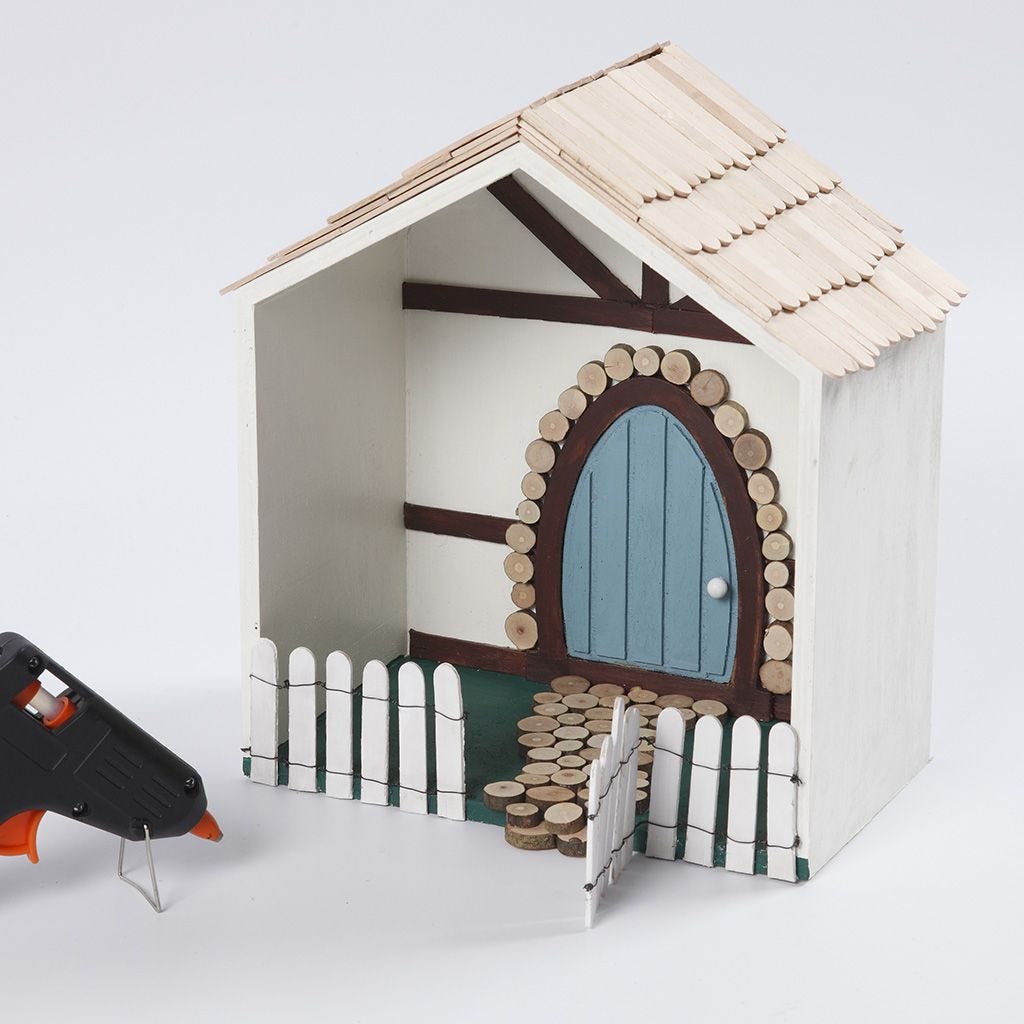 8
Glue the picket fence onto the sides and along the bottom edge of the storage box using a glue gun.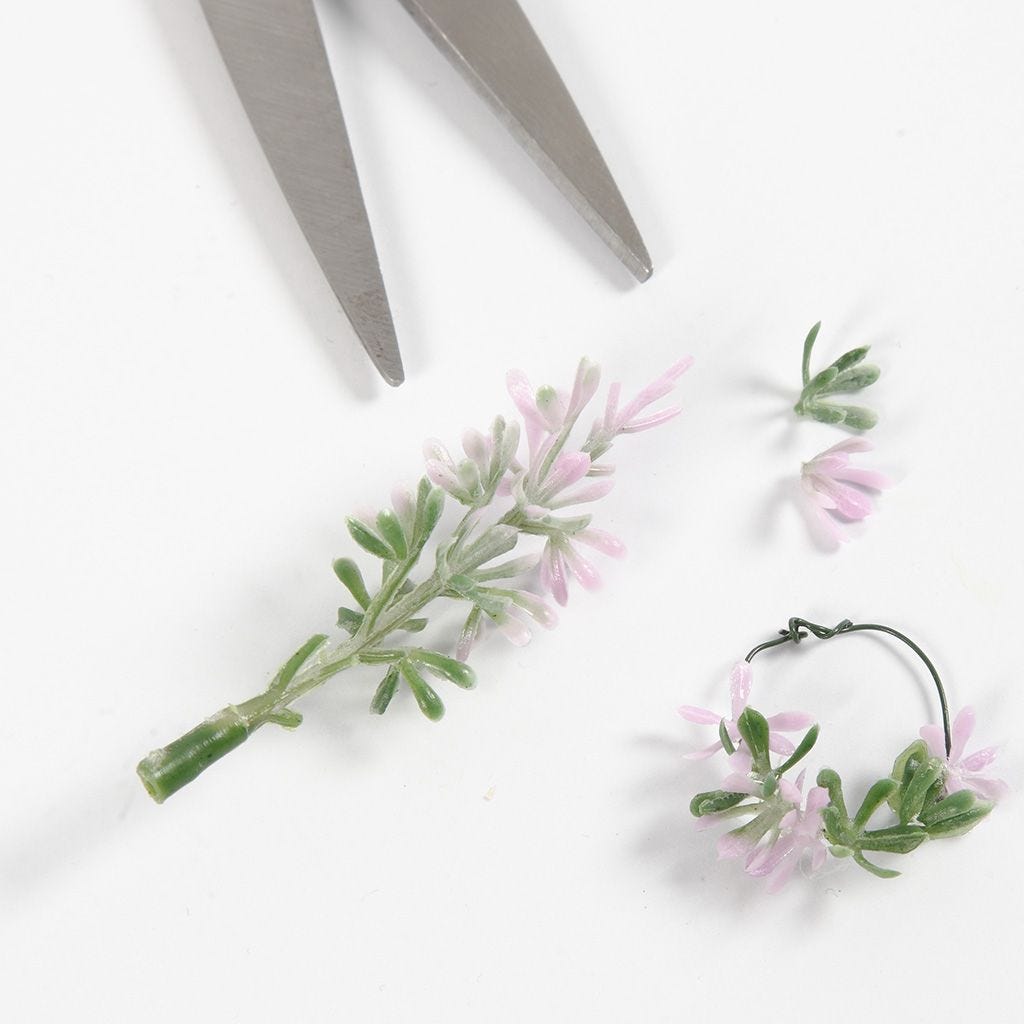 9
Make a wreath for the door by wrapping a piece of floral wire around two fingers, making a ring. Trim the ends and glue cut-off flowers onto the floral wire ring with a glue gun, thus making a wreath.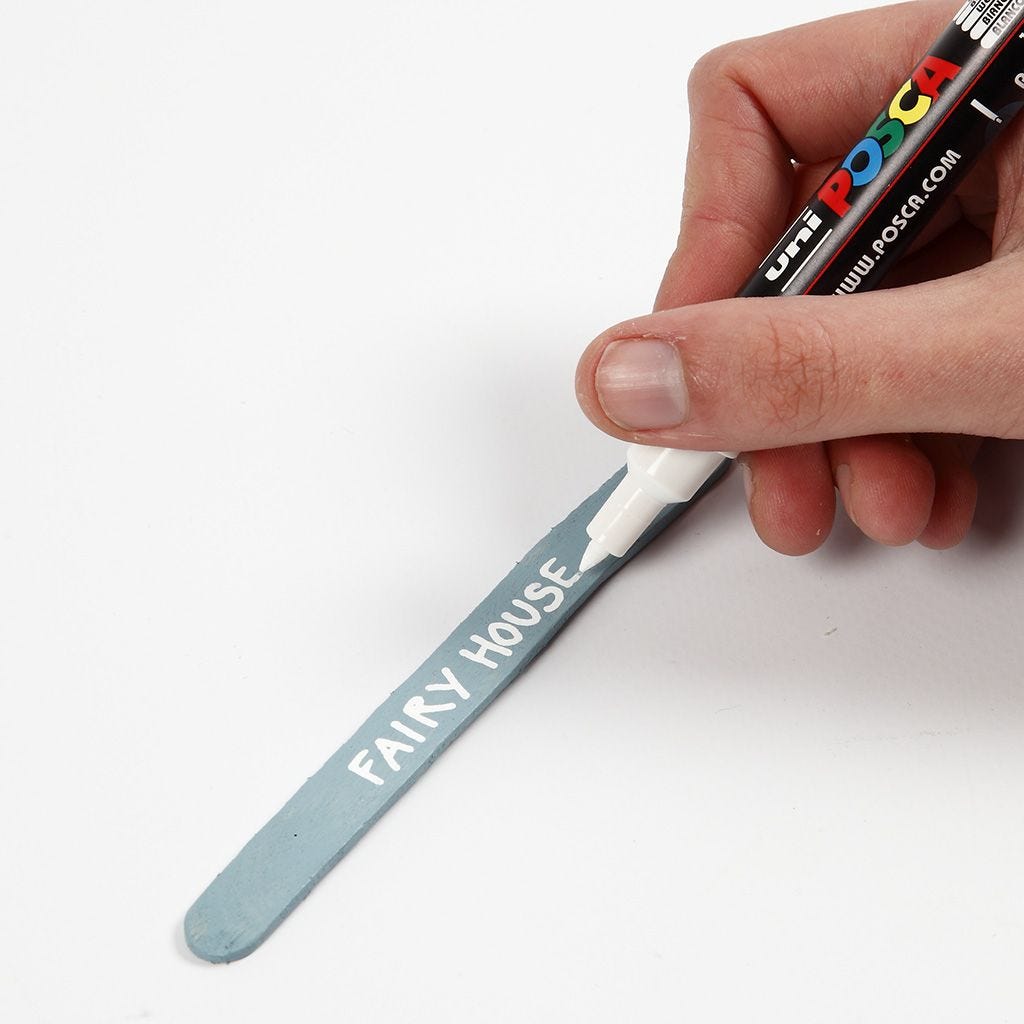 10
Write the name of the house onto an ice lolly stick using a white permanent marker.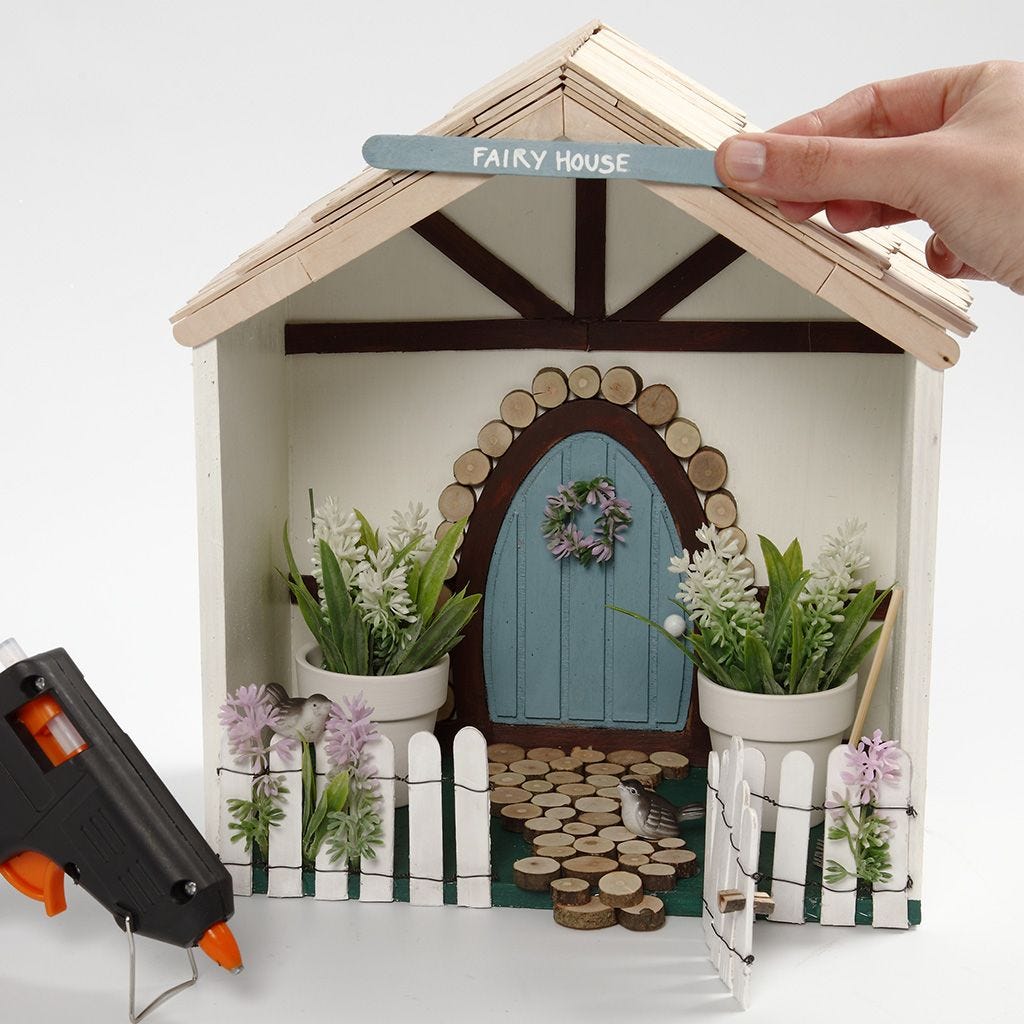 11
Glue the sign onto each side of the roof gable at the front.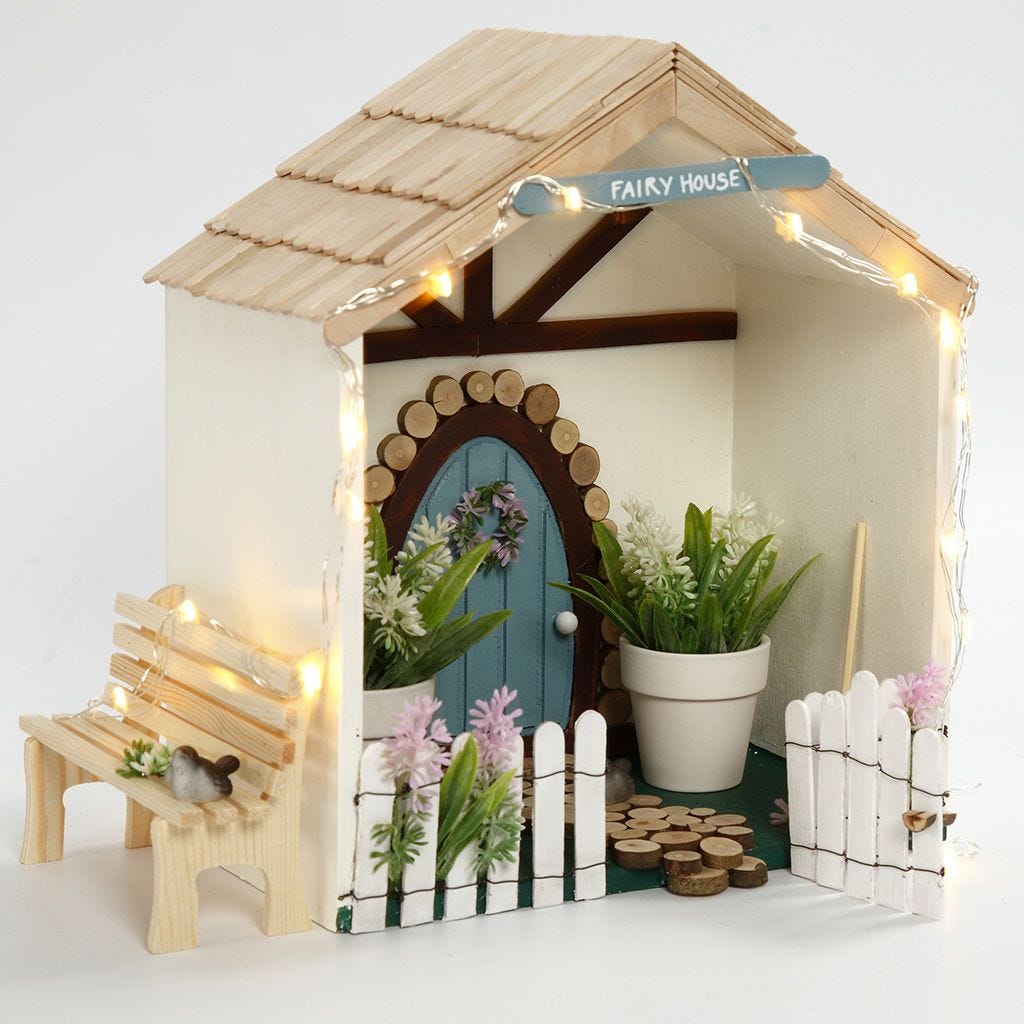 12
Decorate further with fairy lights, pots, flowers, birds and gardening tools etc.